Height

Width

Unit

Tempering

Edges

Quantity

Calculate

Unit Price

Cart

$0.00
A two way mirror, also known as a one way mirror, is transparent on one side and reflective on the other. A durable coating is created by permanently baking a thin layer of aluminum on gray-tinted glass.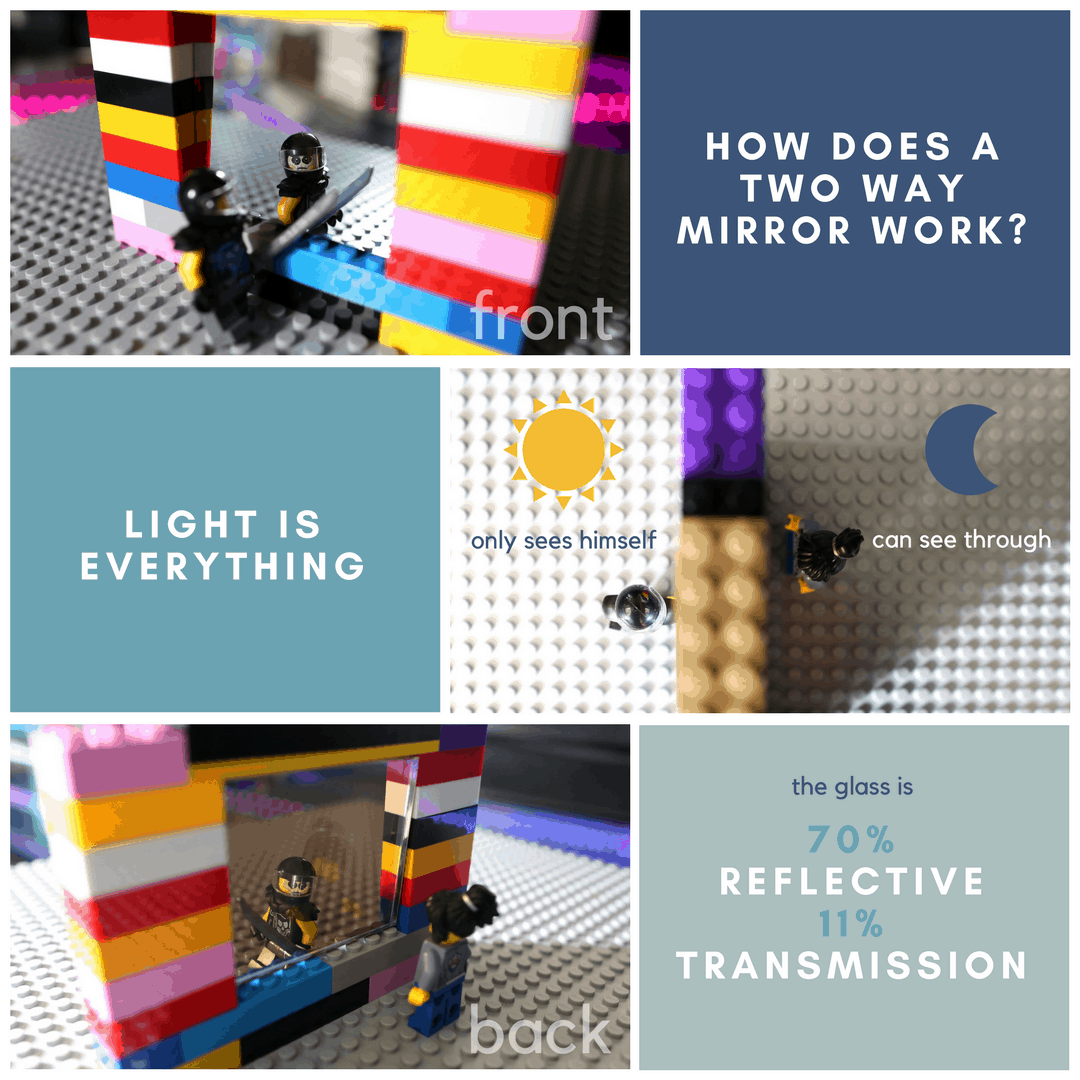 Advantages of Glass Two Way Mirror
The appearance of a glass two way mirror depends on which side you are looking through–it is only reflective from one side. With lighting darker on the observation side, the observer is able to see straight through it, but from the other side all you see is a regular mirror. We can temper the glass to increase its strength by tenfold. The glass is rated for both indoor and outdoor use and has a highly durable coating which can be cleaned with standard glass cleaner and paper towels.
Flatter than the acrylic.
1 side reflective, other side is transparent.
Temperable to increase its strength by 10x.
Durable coating can be with standard glass cleaner.
70% Reflective, 11% transparent for optimal privacy
Add window tint to non-reflective side to increase privacy.
Lead time: 1 day until shipped if 65″ x 96″ or smaller
Education
Architecture
Home Privacy
Store Security
Scientific Research
Interrogation Room
Market Research
Reality Television
Stage Magic
Pepper's Ghost
The easiest way to test the lighting with just a small piece is to cut a hole in a large piece of cardboard and place the sample over the hole. This will allow you to judge the reflective properties in a larger area.
8″ x 8″ Glass Two Way Mirror – 1/4″ Thickness     

$3.95

   

$3.95Add to cart

 

 

 

14″ x 14″ Tempered Glass Two Way Mirror – 1/4″ Thickness     

$24.95

   

$24.95Add to cart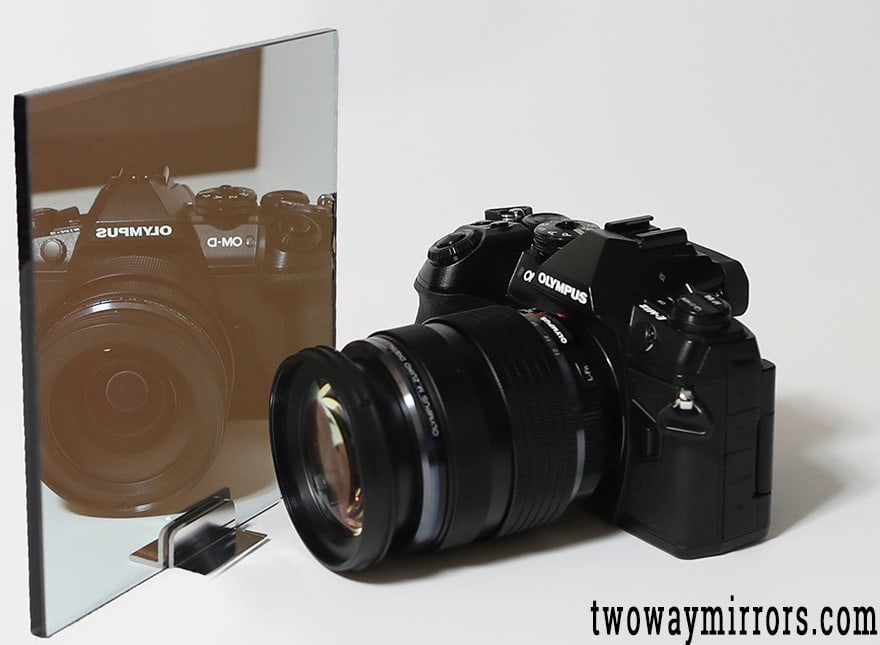 Max Size: 96″ x 130″
Temperable Pyrolytic Coating
One Side Transparent
Grey Substrate
Thickness: 1/4″ (6mm)
70% Reflective, 11% Transparent
Cutting Accuracy +/- 1/16″
Glass Two Way Mirror Product Photos
Example of an Observation Room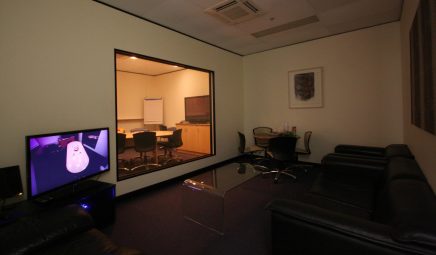 We have all seen a cop drama TV show or film in which a criminal suspect is interrogated while police watch from behind a mirror. Why can't the suspect see those watching him behind the mirror? The answer lies in the level of lighting in both rooms. The room the suspect is in is kept very brightly lit, so that the light in the room reflects off the mirror's surface. The observation room containing the police, on the other hand, is kept dark, so that little to no light gets through the glass. As a result, the suspect sees only his own reflection and the police see into the suspect's room clearly. If the lights in the suspect's room were suddenly turned out, or the lights in the observation room suddenly turned on, then the two way mirror would become a window. It's the same sort of effect you see in a mirrored office building at night — if there is a light on in one of the offices, you can see into that office just fine
Frequently Asked Questions