Schools

Warehouses

Retail Stores

Offices
Jails & Prisons

Interrogation Rooms

Candid Camera Shows

Clubs & Bars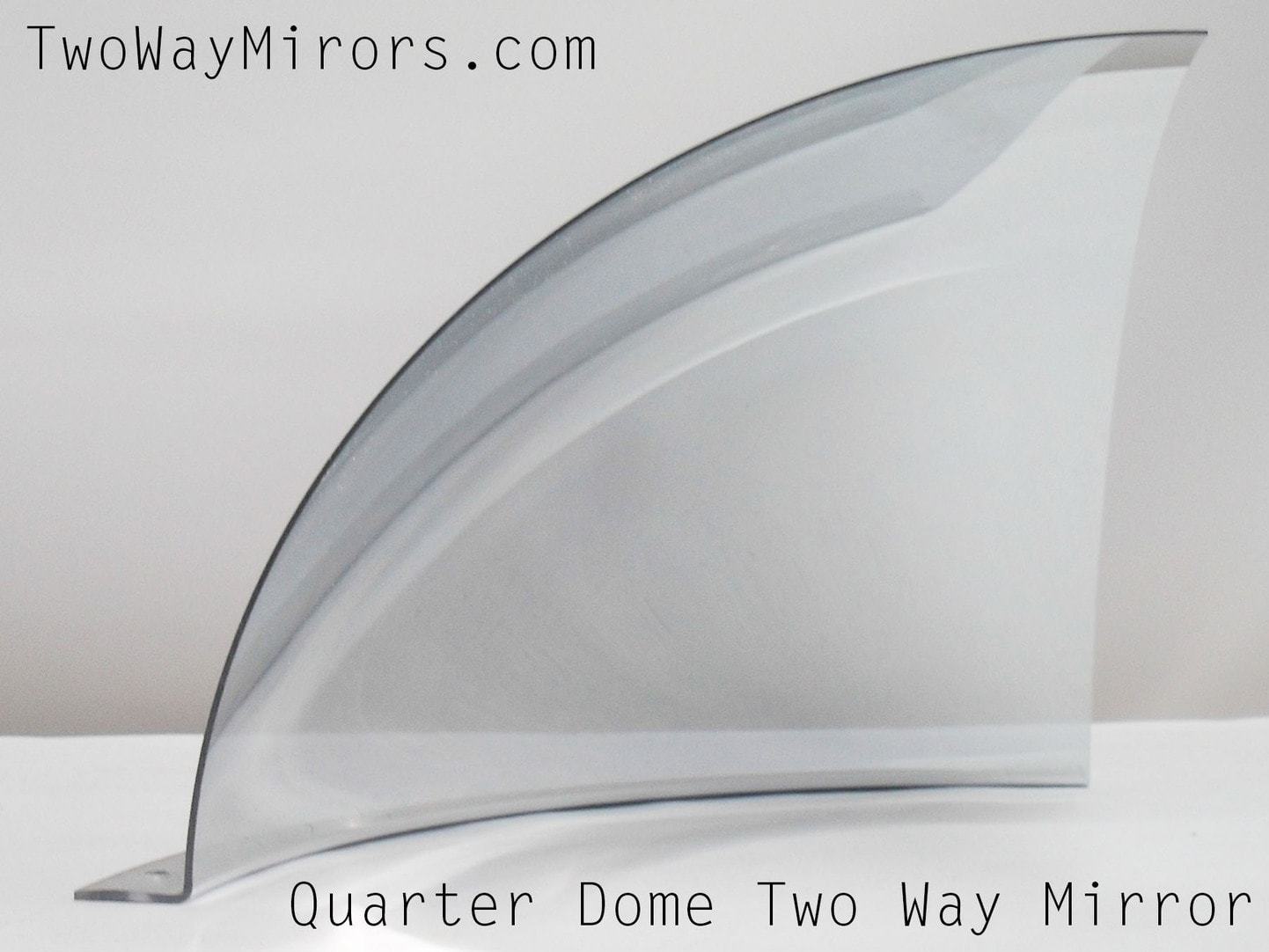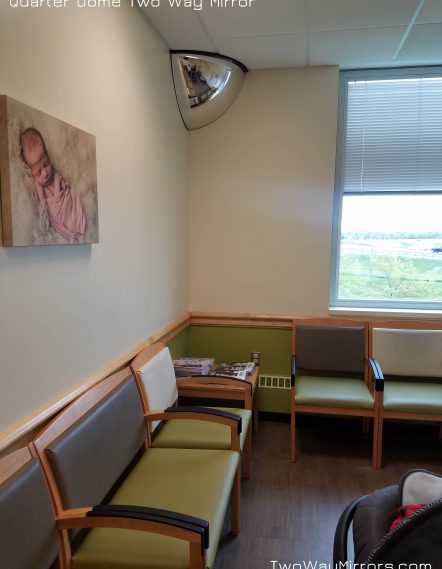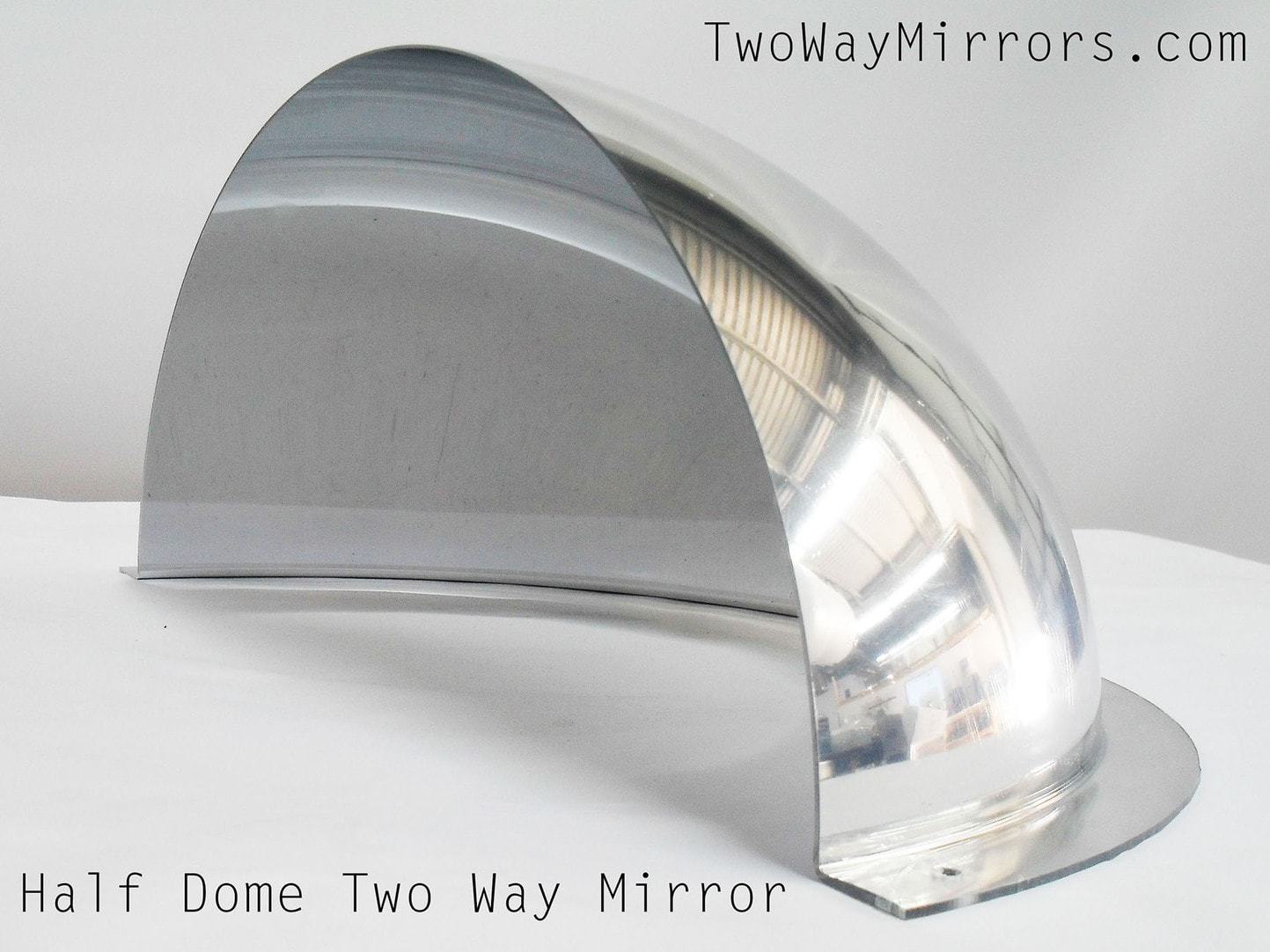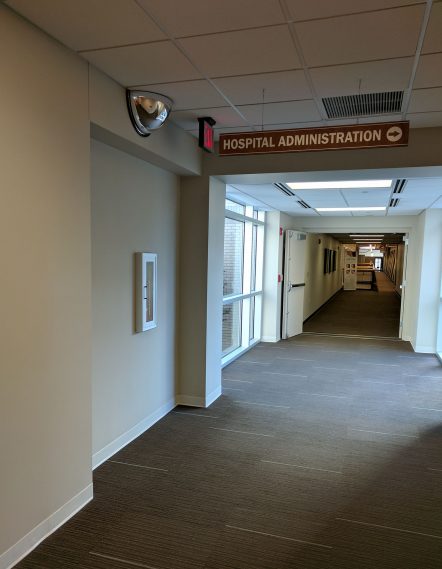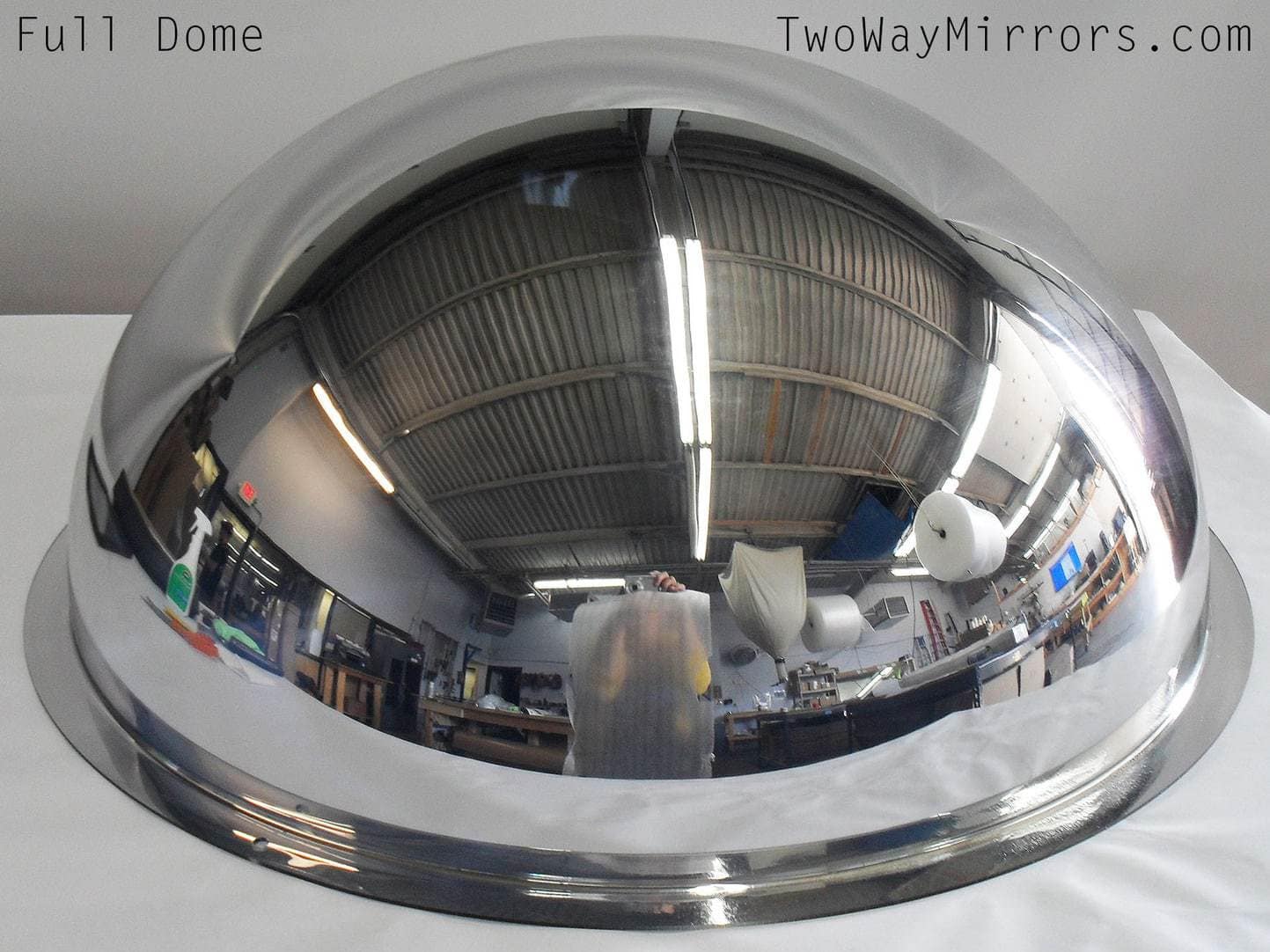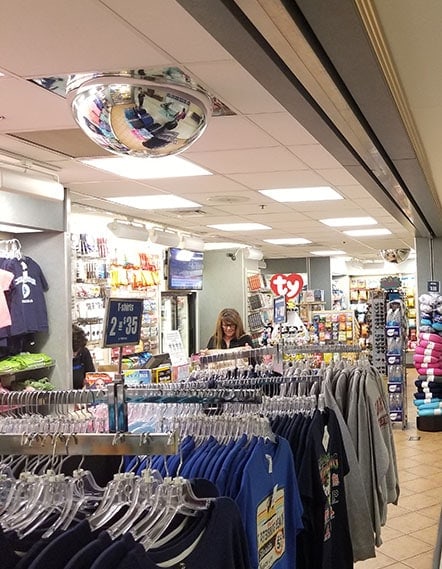 Recommended Cleaning Tools
Installation Instructions
Q: What is a Full Dome Mirror used for?
A: A full dome two way mirror can be used for surveillance on ceilings or walls. It shows all sides of a 4-way intersection. 
Q: What is a Half Dome Mirror used for?
A: A Half dome mirror can be placed between a wall and the ceiling. It is smaller than the full dome. The ceiling will cover the top of the dome, and the wall will cover the side of the dome. It shows hallways. 
Q: What is the quarter dome used for?
A: A quarter dome fits perfectly in corners of the room. Quarter dome mirrors are best used for two-way intersections and corners.
Q: What do the Domes come with?
A: The domes come with chains if you would like to hang the dome rather than attach it directly to the ceiling.
Q: Why should I use a Two way mirror Dome?
A: Two way mirror domes show safety and security reflections. They allow you to see what is around the corner, as well as what is behind you. Dome mirrors are great for factories, stores, or anywhere that has tight spaces and corners. Having a two way dome mirror allows you to place a security camera and record straight through the dome.
Q: Can you record through the dome?
A: Yes! You can record through the dome. The camera will not be visible from the outside of the dome.
Q: Can I use the two way mirror dome outside?
A: The dome is made of plastic with a special mirror coating on it. You can place it outdoors, but we do not recommend it.
Q: Which one should I use for a small office?
A: The quarter dome would work best in an office atmosphere! It will connect to the corner of the wall.
Q: What size should I get?
A: A good rule of thumb to remember is that there is one foot of viewing per each inch of mirror. As an example, if planning on placing a convex mirror into an area that is expected to view 25 feet, then select a convex mirror that is 26" in diameter.
A: The Dome is made out of acrylic, so it does not shatter upon impact like glass. It is great in a factory setting near machines that are constantly moving and running around.
A: We do NOT have any Two Way Dome Mirror samples, However, we do have two way mirror film samples if you would like to test out the quality of the camera recording through the mirror coating.
Q: What sizes do you have?
A:
18" Diameter Quarter Dome

18" Diameter Half Dome

18" Diameter Full Dome

26" Diameter Quarter Dome

26" Diameter Half Dome

26" Diameter Full Dome