Height

Width

Unit

Edges

Quantity

Calculate

Unit Price

Cart

$0.00
Expand Any Room Instantly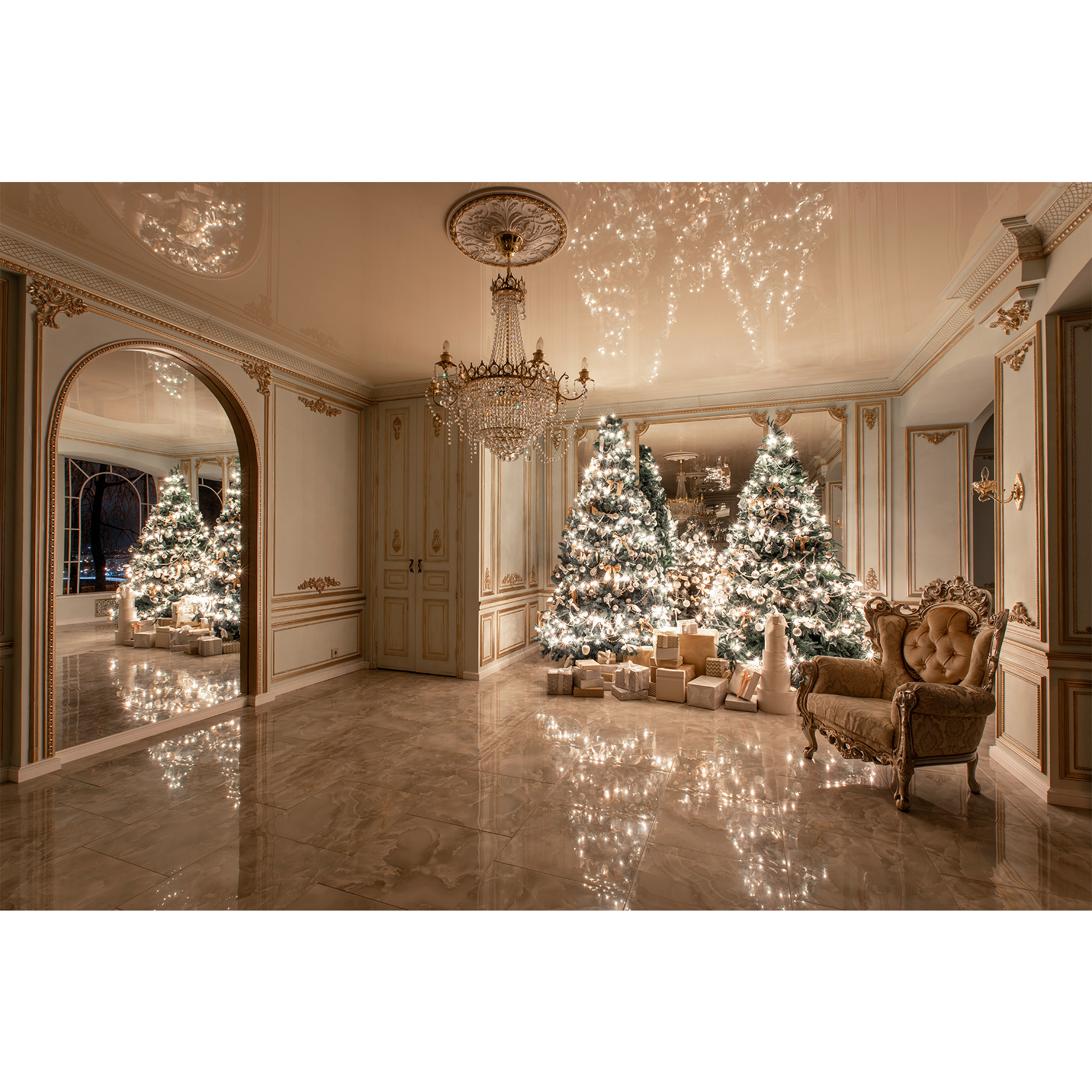 Custom Mirrors allow a person to make the most of their environment in a multitude of intriguing ways. Custom Mirrors add depth to any room that they are placed in, meaning they will create an illusion that the room is bigger than it actually is. If you want the room to appear much larger than it is in reality, the best way to achieve this is by placing a large Custom Mirror onto the wall; the larger the Custom Mirror is, the bigger your room will appear.
Increase Natural Lighting
Custom Mirrors do much more than simply make a space seem much larger than it really is, they also increase the natural lighting inside of the room. Natural light is great for enhancing the details of any room, increasing the beauty of your décor. Instead of absorbing the natural light as most objects do, Custom Mirrors reflect the natural light back into the room. Natural light is important for a persons' health as it contains vitamin D. Vitamin D is an important nutrient that reduces the risks of weight gain, various cancers, seasonal depression, heart disease, and prevents bone loss! The larger the Custom Mirror is, the more natural light that is going to be throughout a room.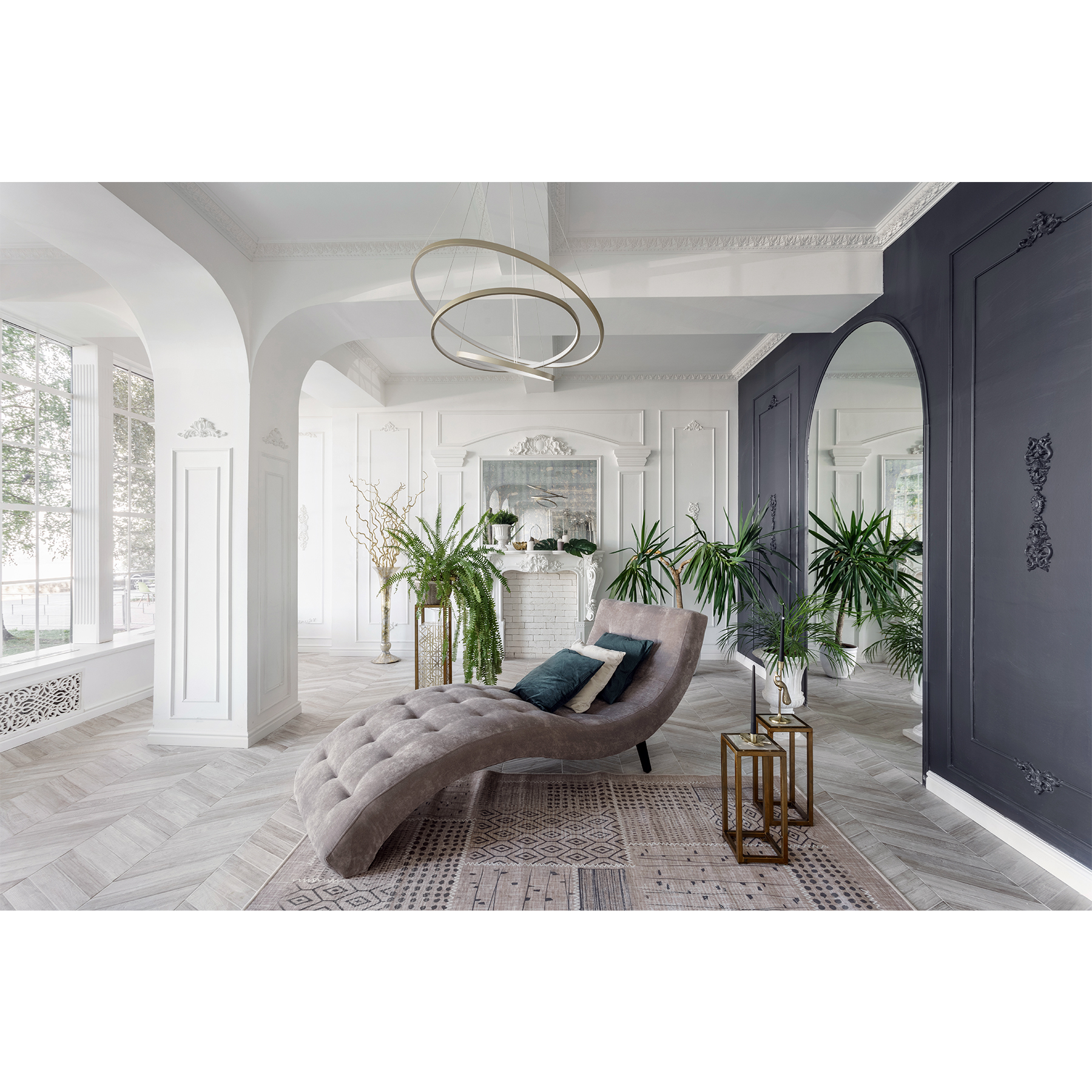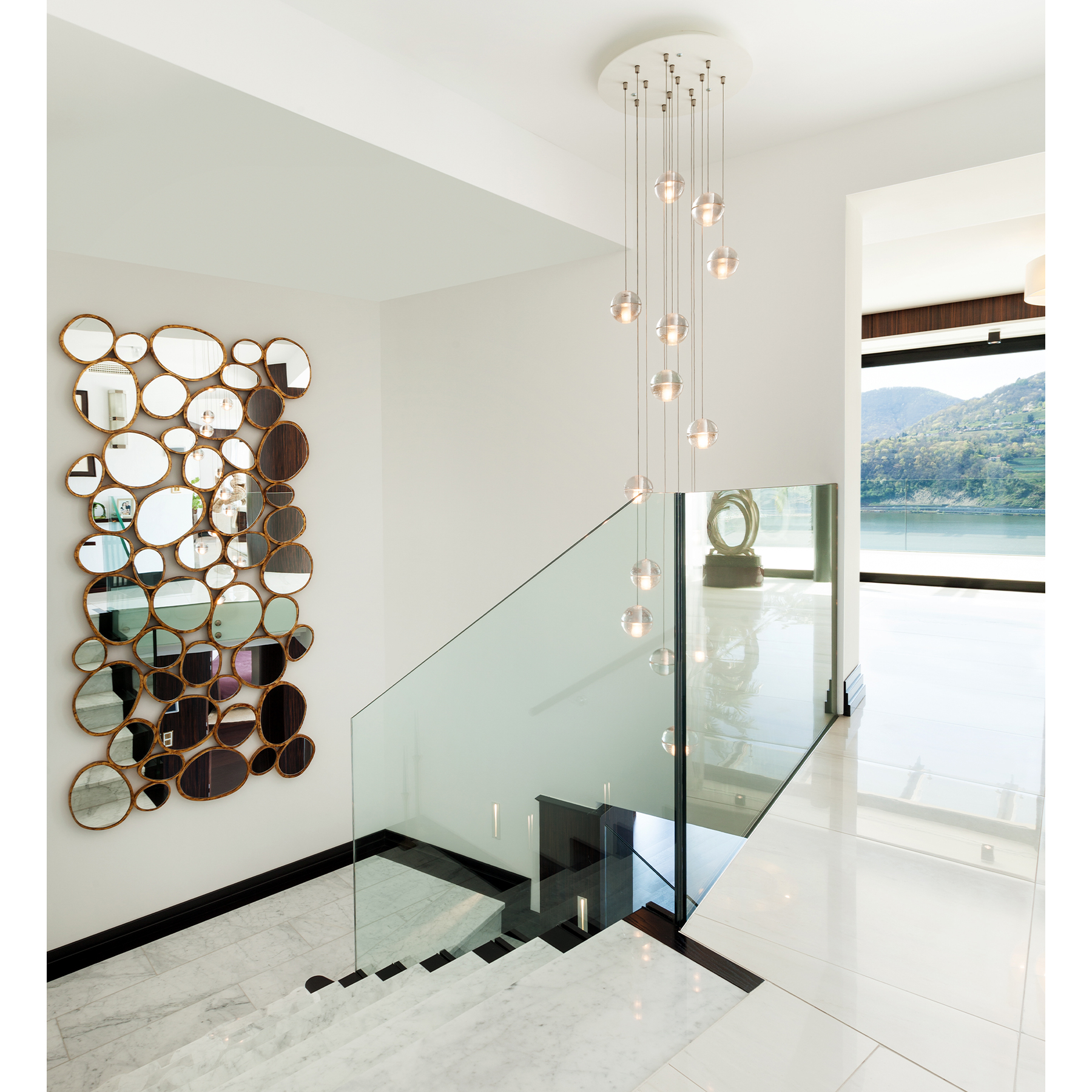 The beauty of purchasing Custom Mirrors from us, is that it enables you to let your creativity run wild. Our Custom Mirrors are able to be cut to your exact specifications, allowing your next DIY project to be much simpler. The addition of Custom Mirrors to any wall is sure to be an elegant, eye-catching addition, with endless possibilities.
Upgrade Your Bathroom Vanity
Are you growing increasingly tired of your old, dull, and poorly lit bathroom vanity mirror? An easy way to re-amp your bathroom is by purchasing a Custom Mirror and placing LED lights behind the mirror. This allows you to get a clear and bright view of yourself when putting makeup on or doing that skin care regimen! Are you concerned about your Custom Mirror fogging up after a nice steamy shower? Or about the oily finger prints that may be left, if you touched the Custom Mirror after a long day? We offer oleophobic coatings that resist oil, as well as a defogging solution that can be used on the Custom Mirror to avoid the steam from your shower collecting on the Custom Mirror!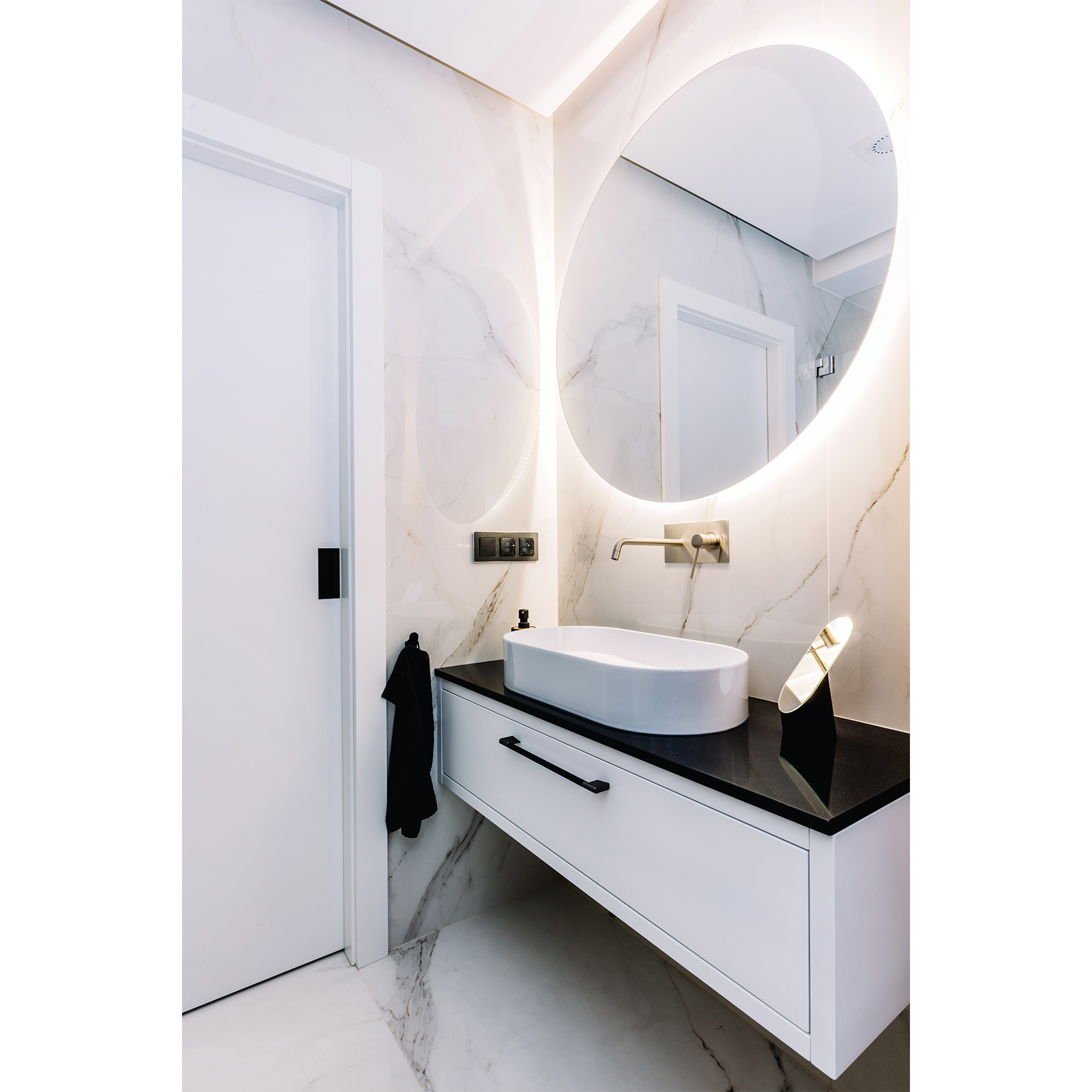 Custom Mirror Edge Options
The edges of our Custom Mirrors are also customizable with our three options for you to choose from.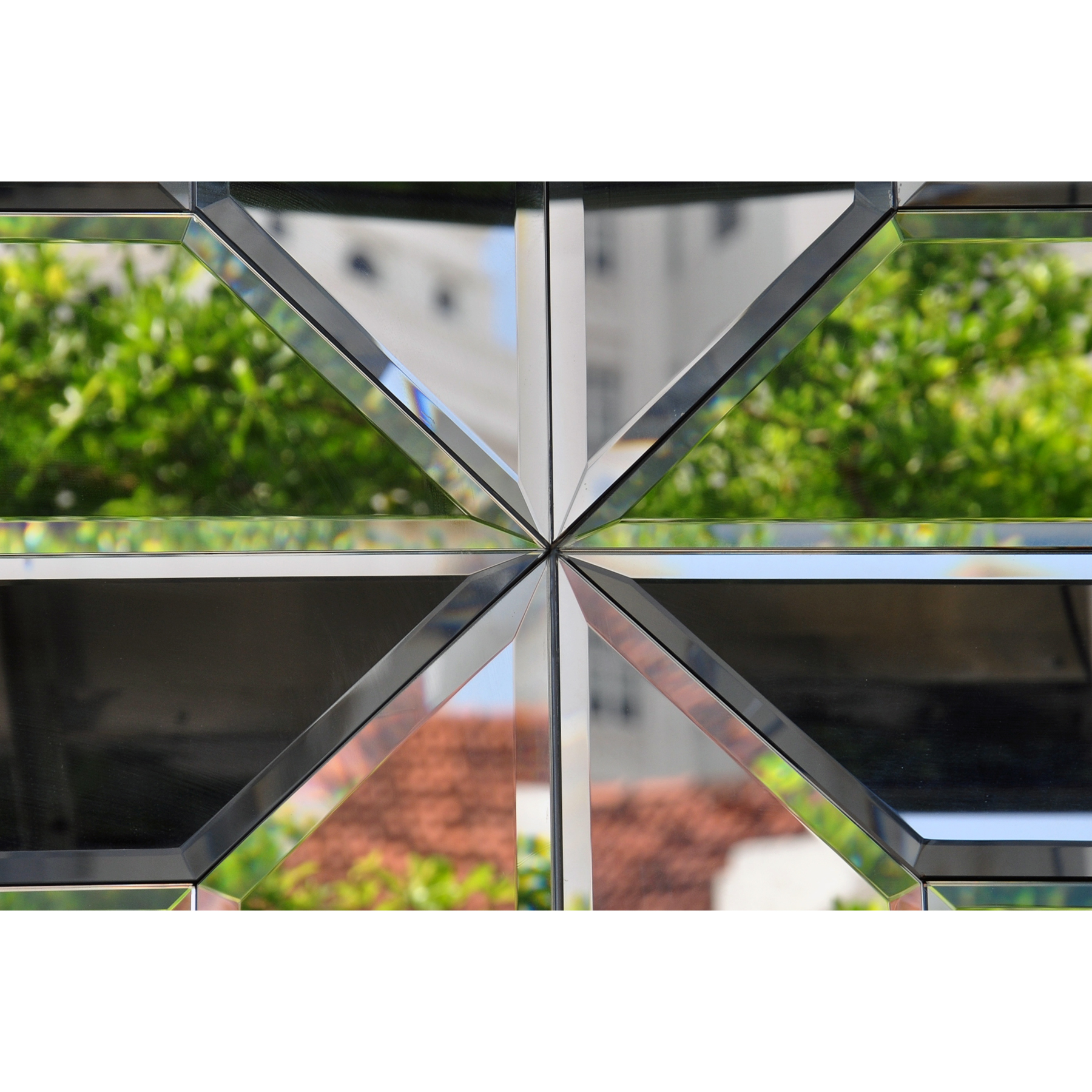 Beveled Edges: This is the best option for placements where the Custom Mirror is a large piece of a rooms décor. Edges that are beveled are sanded at an angle, resulting in thinner edges and a thicker middle.
Sanded Edges: This is great if your mirror is going to be framed or in an application where the Custom Mirror edges will not be visible. Sanded edges, also know as seamed edges, are sanded so the mirror edges are safe to handle.
 Polished Edges: This is great for applications where the edges of the Custom Mirror are visible and you enjoy a minimalistic look. In this process, the edges of the Custom Mirror are polished to a shiny and smooth finish.
Hanging Custom Mirrors onto a wall is a simple project. Enjoy our step by step instructions below to ensure a fast and easy installation process.
Before you begin the installation process:
Locate your studs. Locating your studs is crucial when hanging heavy items on drywall. We recommended hanging your Custom Mirror directly on top of the wall studs. Wall studs are the wooden beams that the drywall is attached to.
Figure out how much your new Custom Mirror weighs. Weighing a Custom Mirror is simple and can be weight on any scale. This information will determine what size screw to purchase.
Ensure that your Custom Mirror is ready to hang. Attach hanging hardware or hooks onto the back side of the mirror, if you have not already.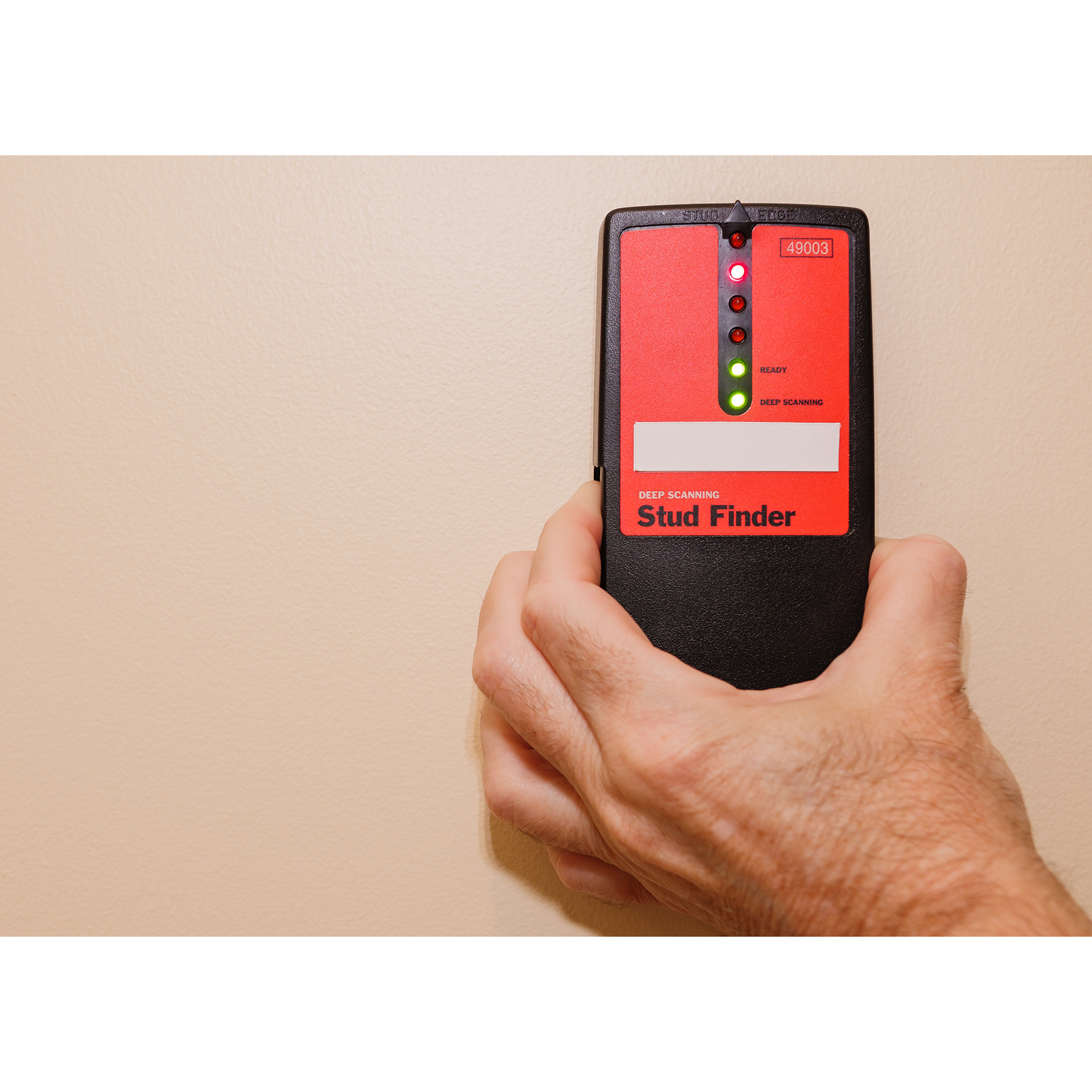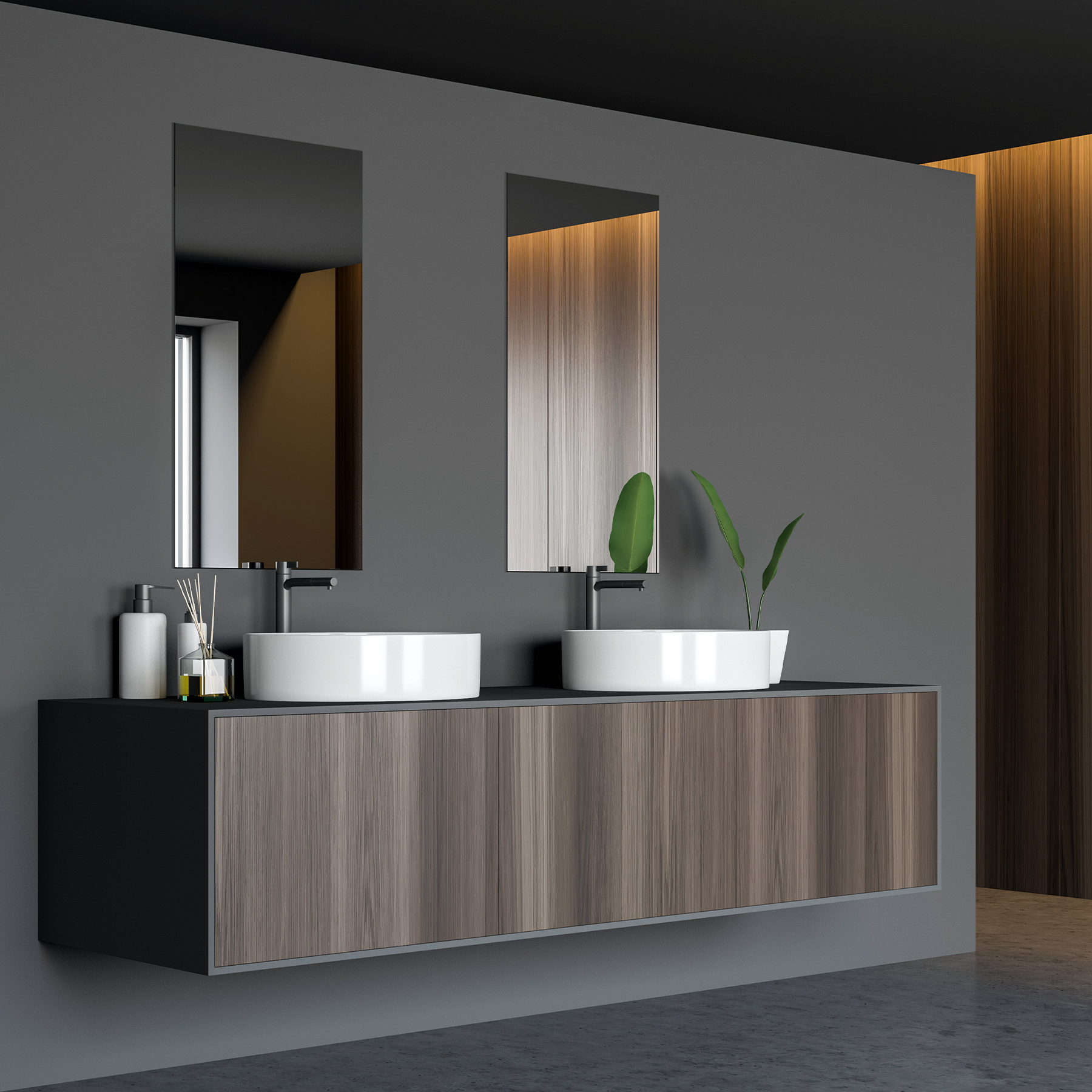 Mastic Mirror is a fantastic choice when hanging a frameless mirror inside of your home. Mastic Mirror adheres directly to drywall, cement, and wood. Combining Mastic Mirror with J-Bars provides a safe and strong bond to secure your Custom Mirror. Bonus: Mastic Mirror is also humidity proof.
In general, you will want to choose the sturdiest place on your wall to hang your Custom Mirror. This is where wall studs come into play, if your wall has wall studs than that is the ideal placement for your Custom Mirror. However, if your wall does not posses wall studs, than you can use Mirror Mastic and j-bars to install your new mirror. We do recommended always placing extra support at the bottom of your mirror.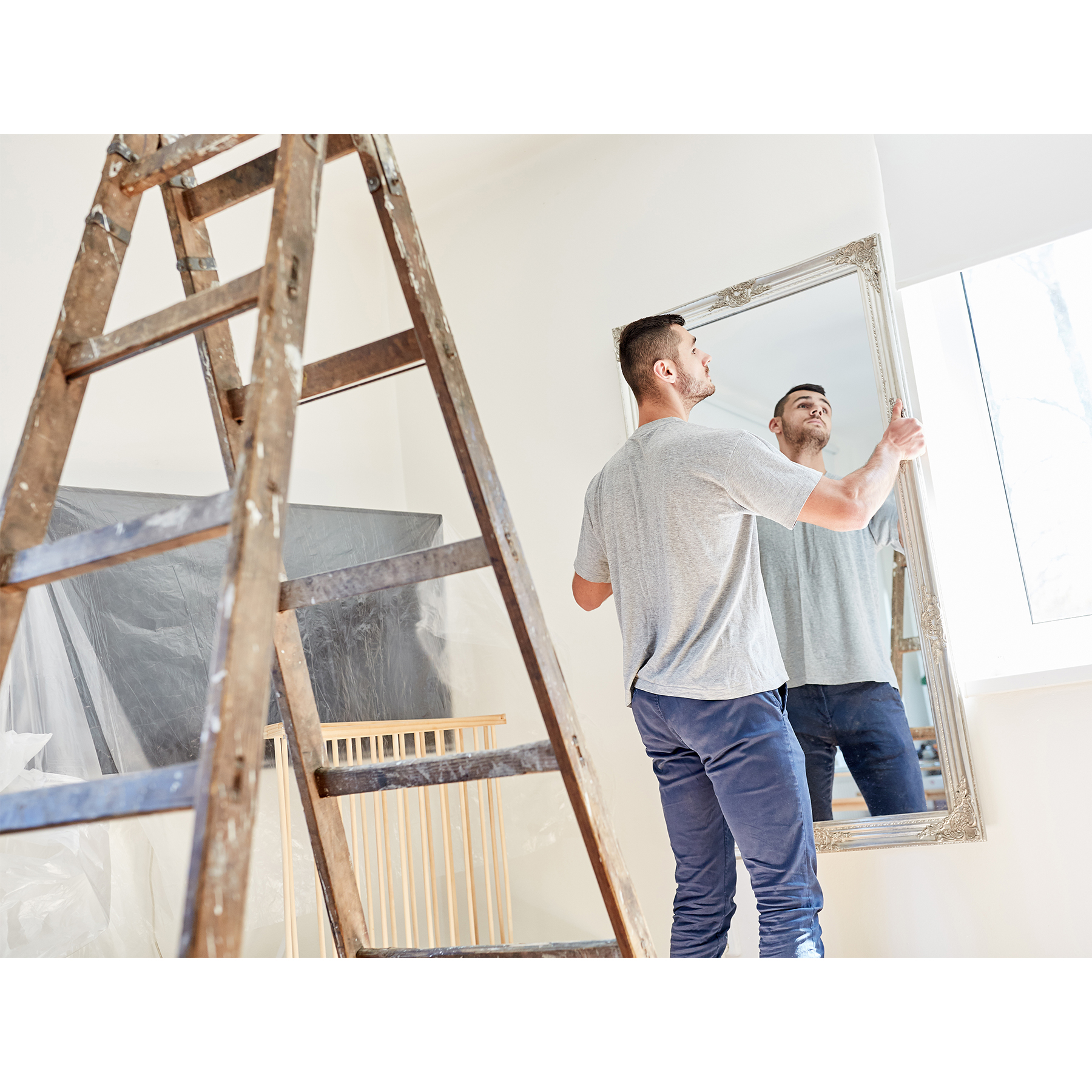 Infinity Mirrors are just one of the many different, unique applications that involve the use of a Custom Mirror. Infinity Mirrors and Hypercubes provide the illusion of going on into infinity, which make them the perfect eye catching decor option. 
Buy the Glass Custom Mirror directly online in common picture frame sizes. We also do custom shapes and sizes. To get pricing for special shapes, simply email us at sales@twowaymirrors.com with a quote request.
Custom Mirror Picture Frame Sizes
5″ x 7″ Custom Mirror 3mm (1/8″) Thickness  

$23.00

   

$23.00Add to cart
8″ x 10″ Custom Mirror 3mm (1/8″) Thickness  

$23.00

   

$23.00Add to cart
8.5″ x 11″ Custom Mirror 3mm (1/8″) Thickness  

$23.00

   

$23.00Add to cart
11″ x 14″ Custom Mirror 3mm (1/8″) Thickness  

$30.75

   

$30.75Add to cart
16″ x 20″ Custom Mirror 3mm (1/8″) Thickness  

$63.89

   

$63.89Add to cart
24″ x 36″ Custom Mirror 3mm (1/8″) Thickness  

$172.50

   

$172.50Add to cart