Infinity Mirror Film
Infinity Mirror Film is a directional two way mirror film, that's a mirror on one side, and non-reflective on the other. Unlike traditional mirror films, which are reflective in both directions, Infinity Mirror Film provides clear viewing with no glare.
Infinity Mirror Film can be used for a wide array of creative applications, such as infinity mirror tables, HyperCubes,  Dodecahedrons, and so much more! Infinity Mirror Film is ideal for transforming glass at a low cost. We specialize in providing information, instructions, and ordering for custom size Infinity Mirror Film. Pricing, photos, and videos are provided below. Need additional info? Check out our extensive FAQ or contact us with any questions.
Applications
Schools
Home Privacy
Dance Studios
Store Security
Glare Reduction
Office Privacy
Jails & Prisons
Interrogation Room
Market Research
Clinical Observation
Stage Effects
Reality TV
Safe Room
Buy a Roll of Infinity Mirror Film
Photo Gallery of Infinity Mirror Film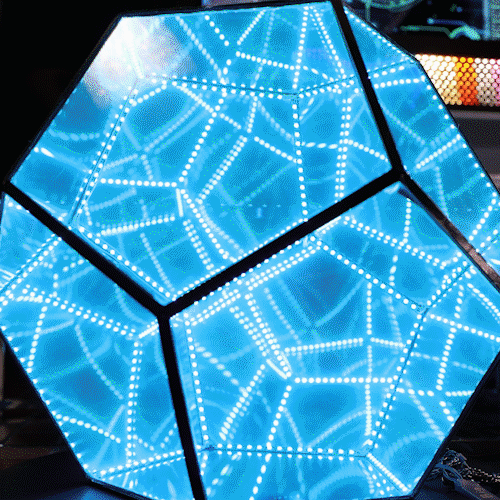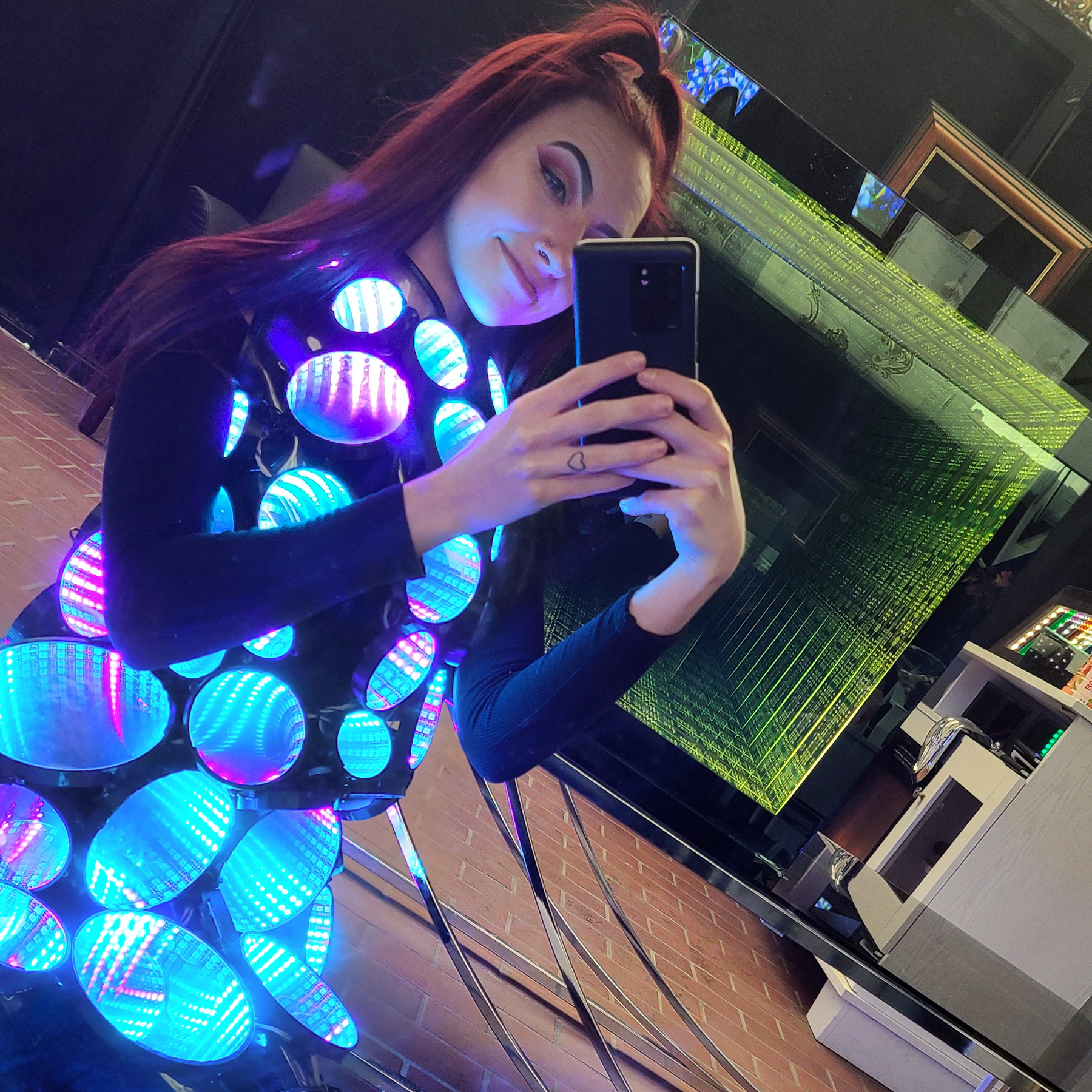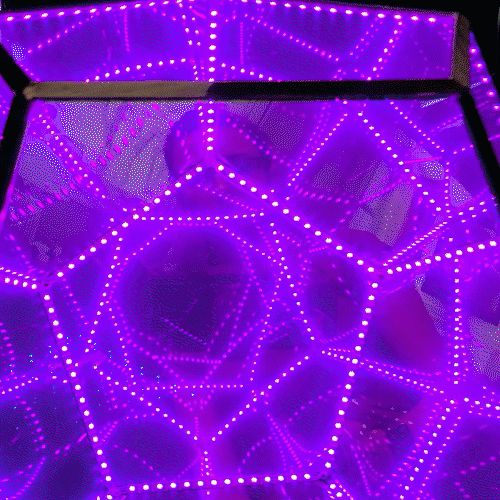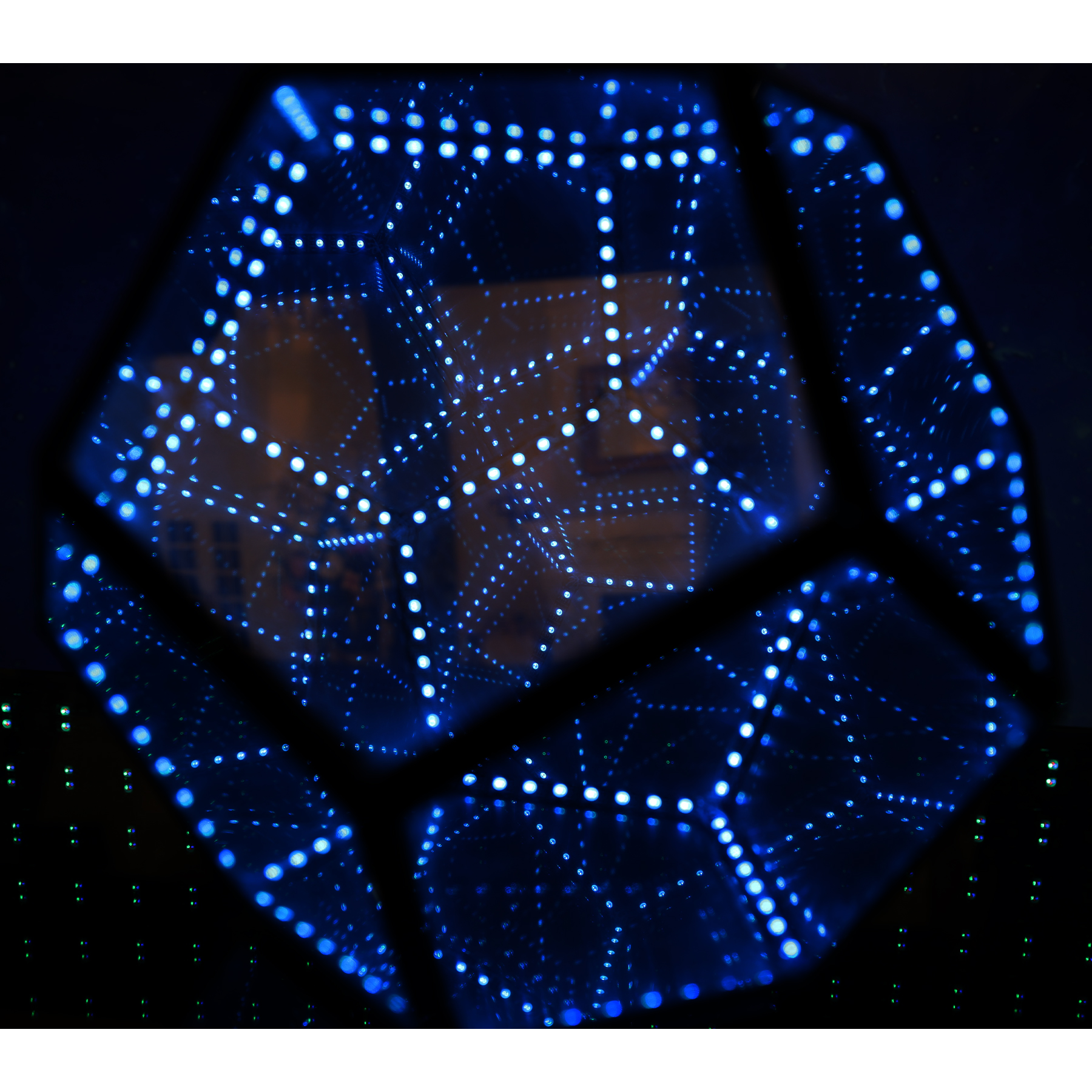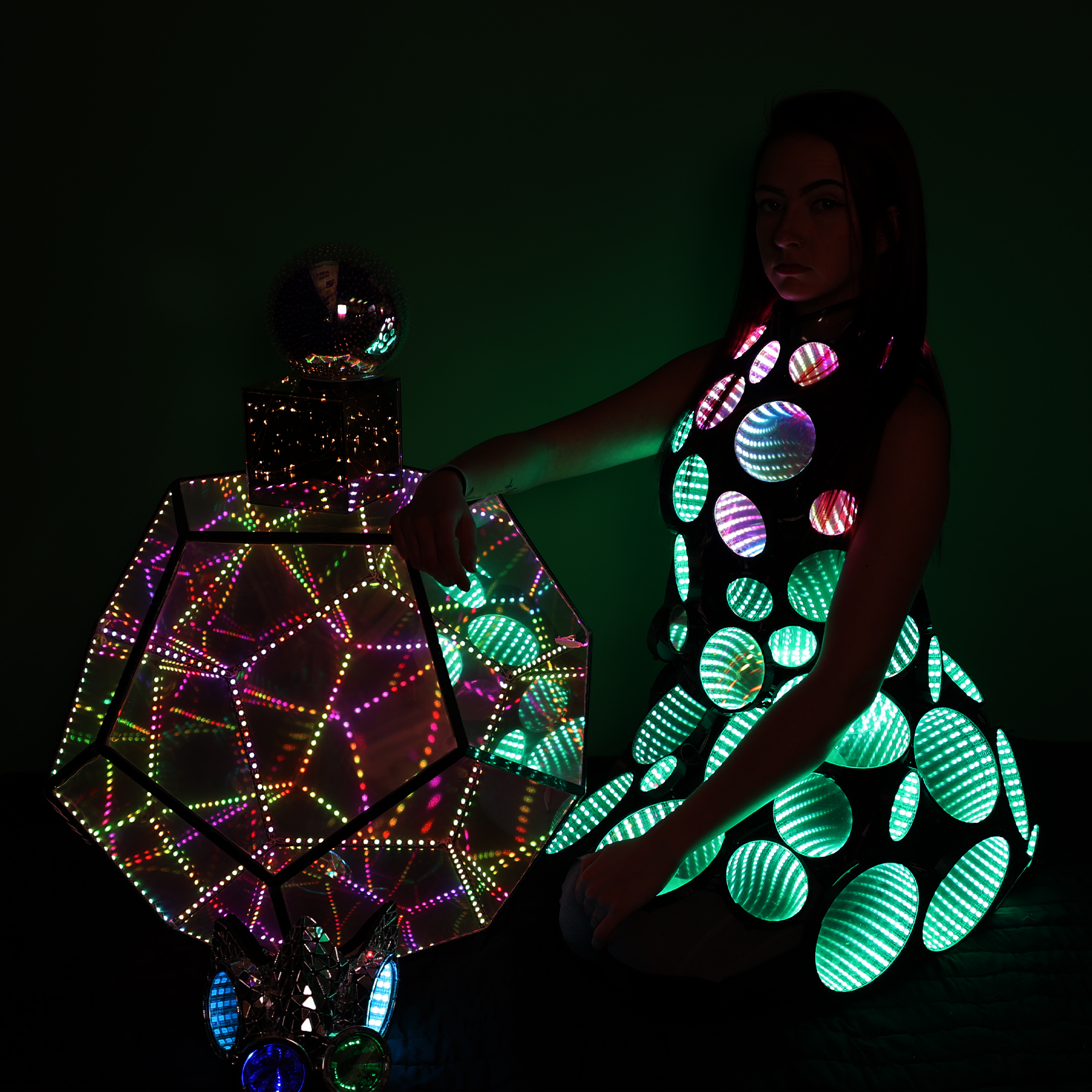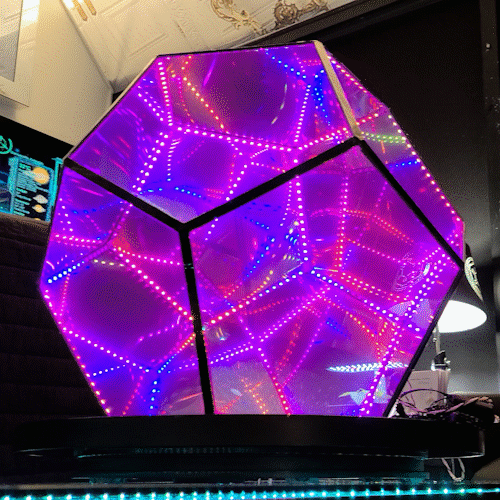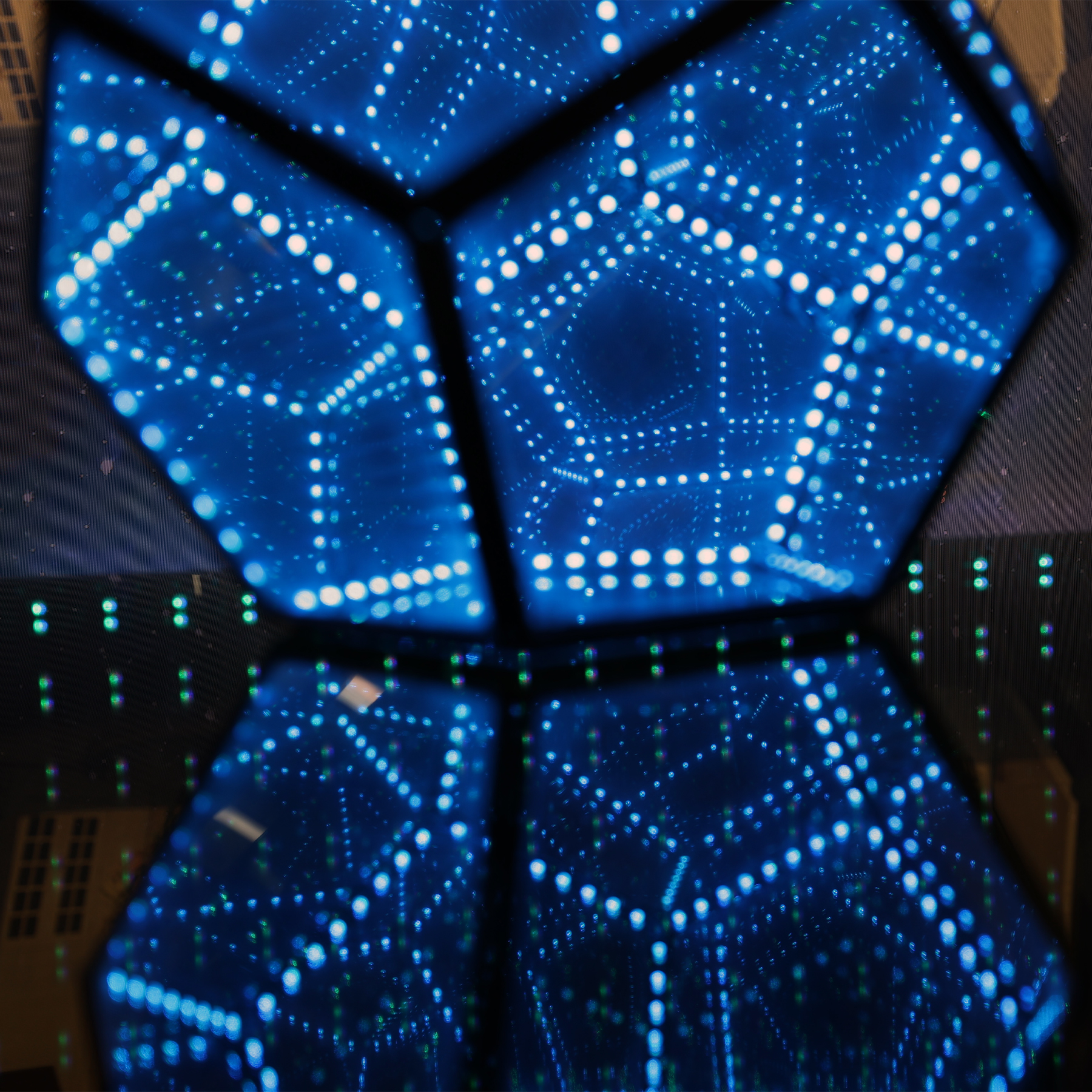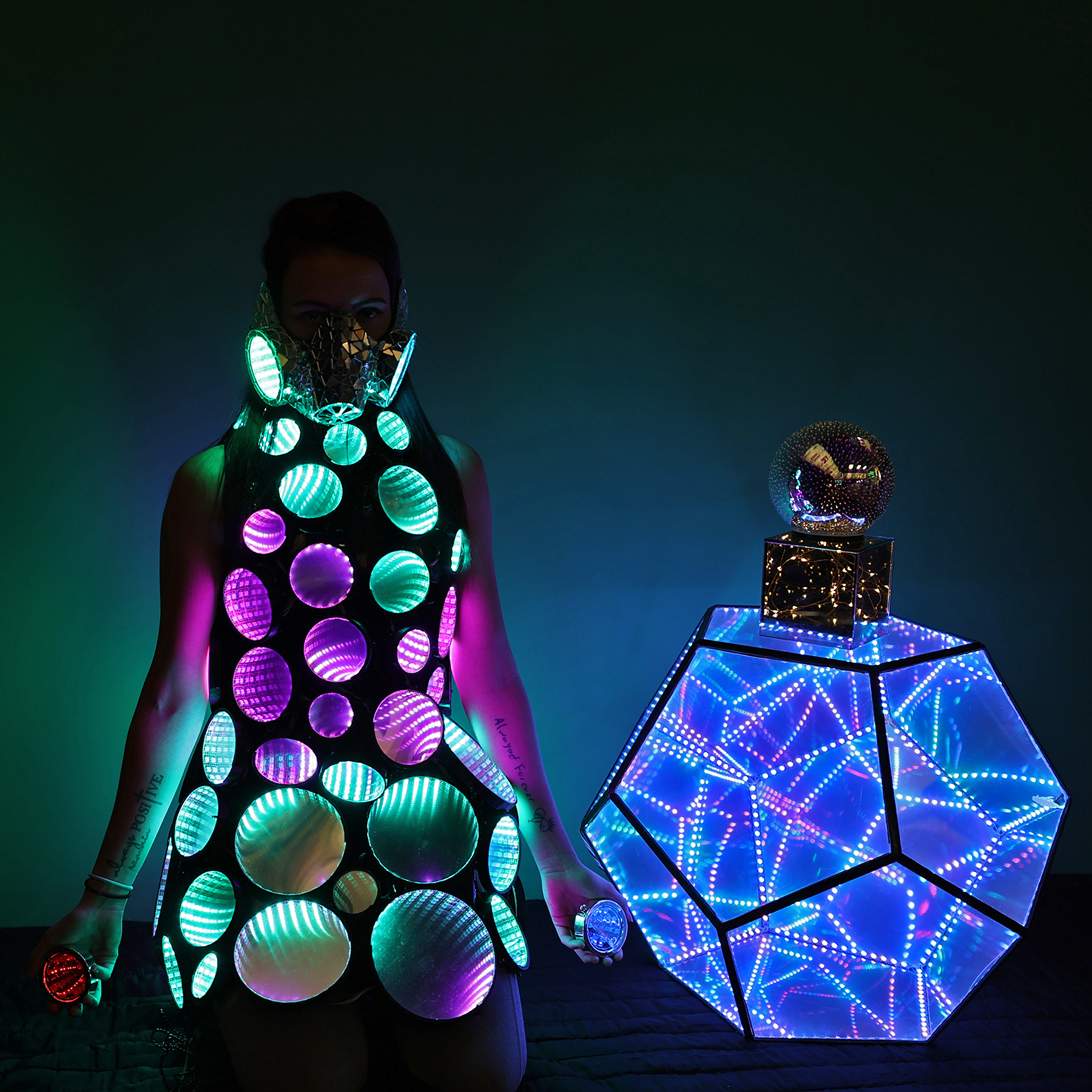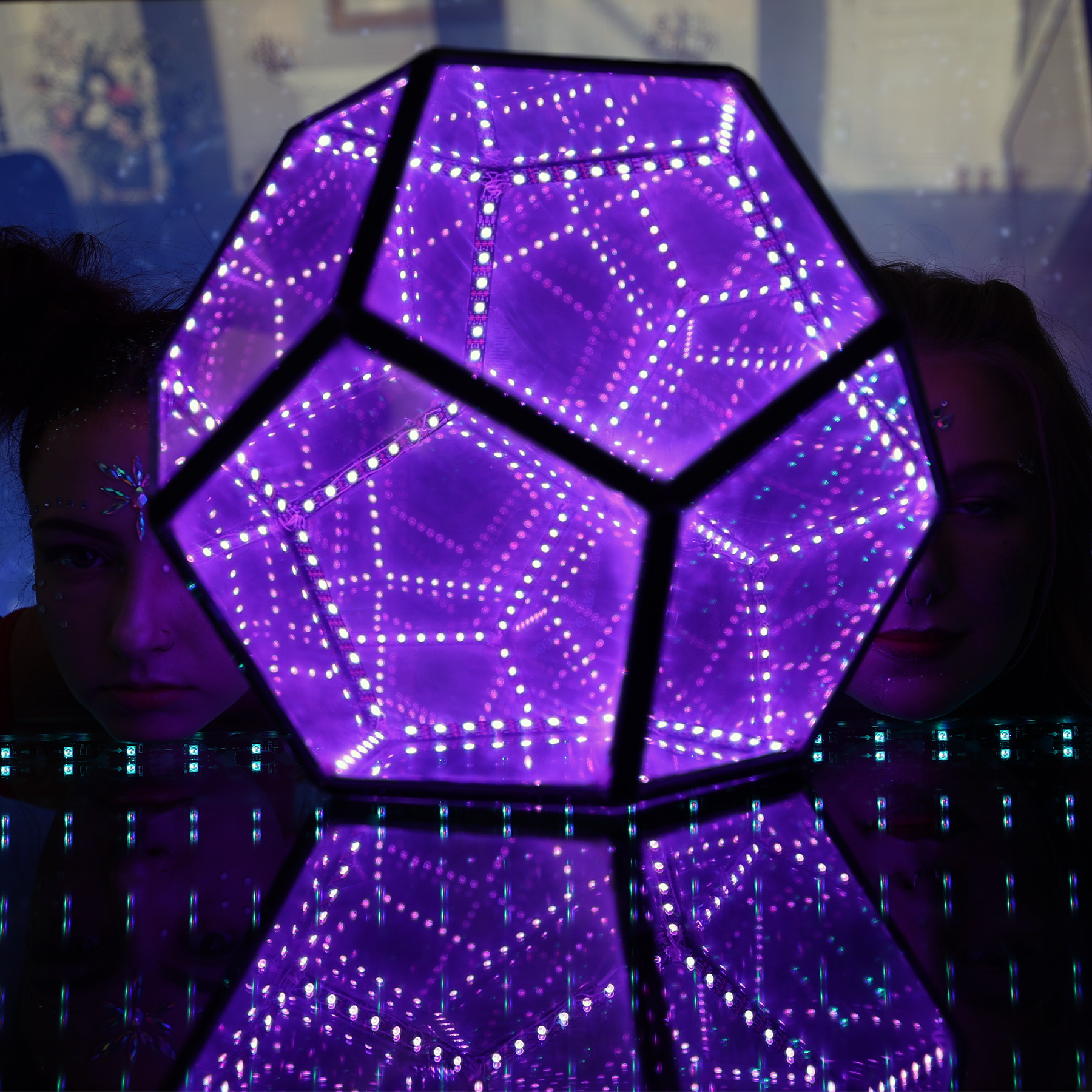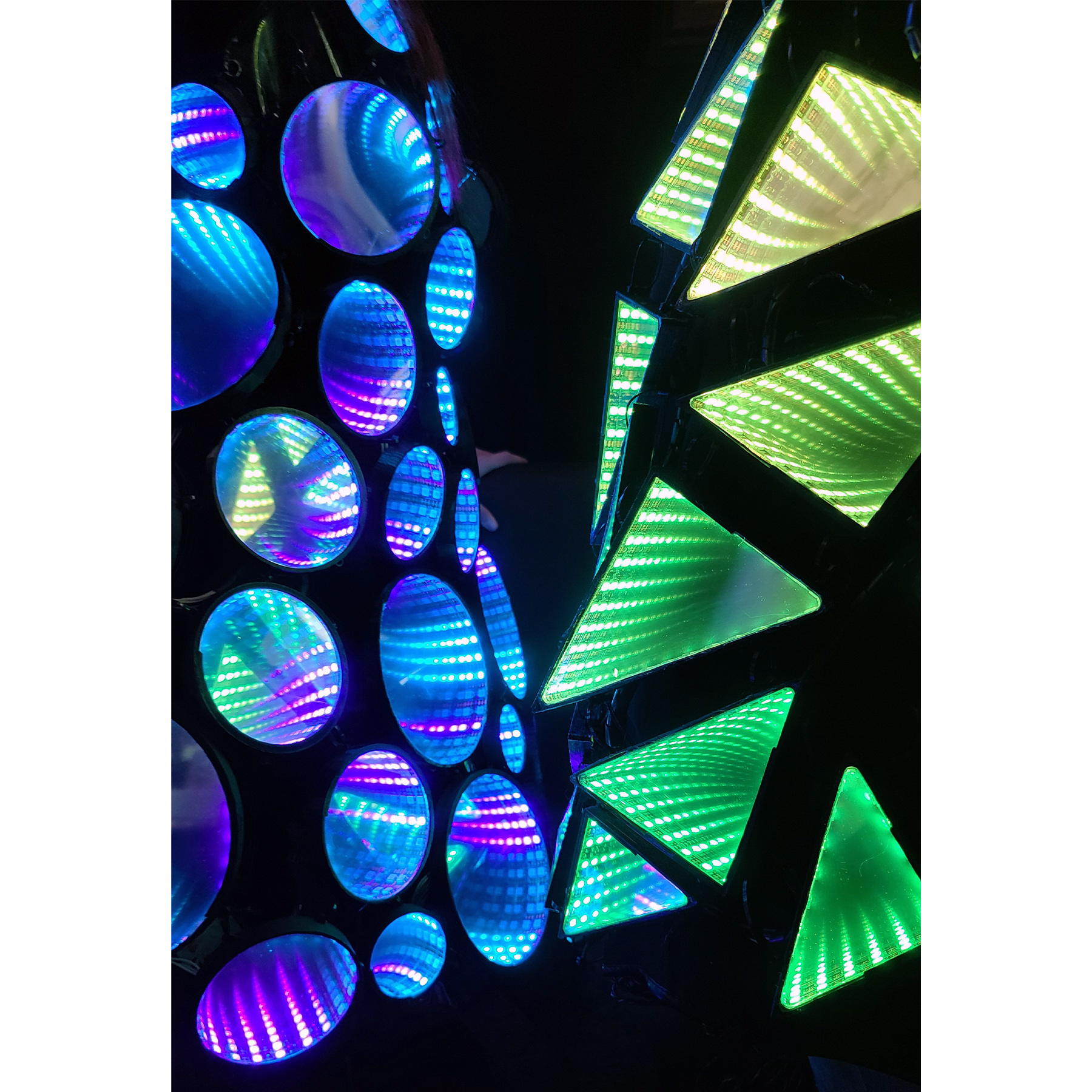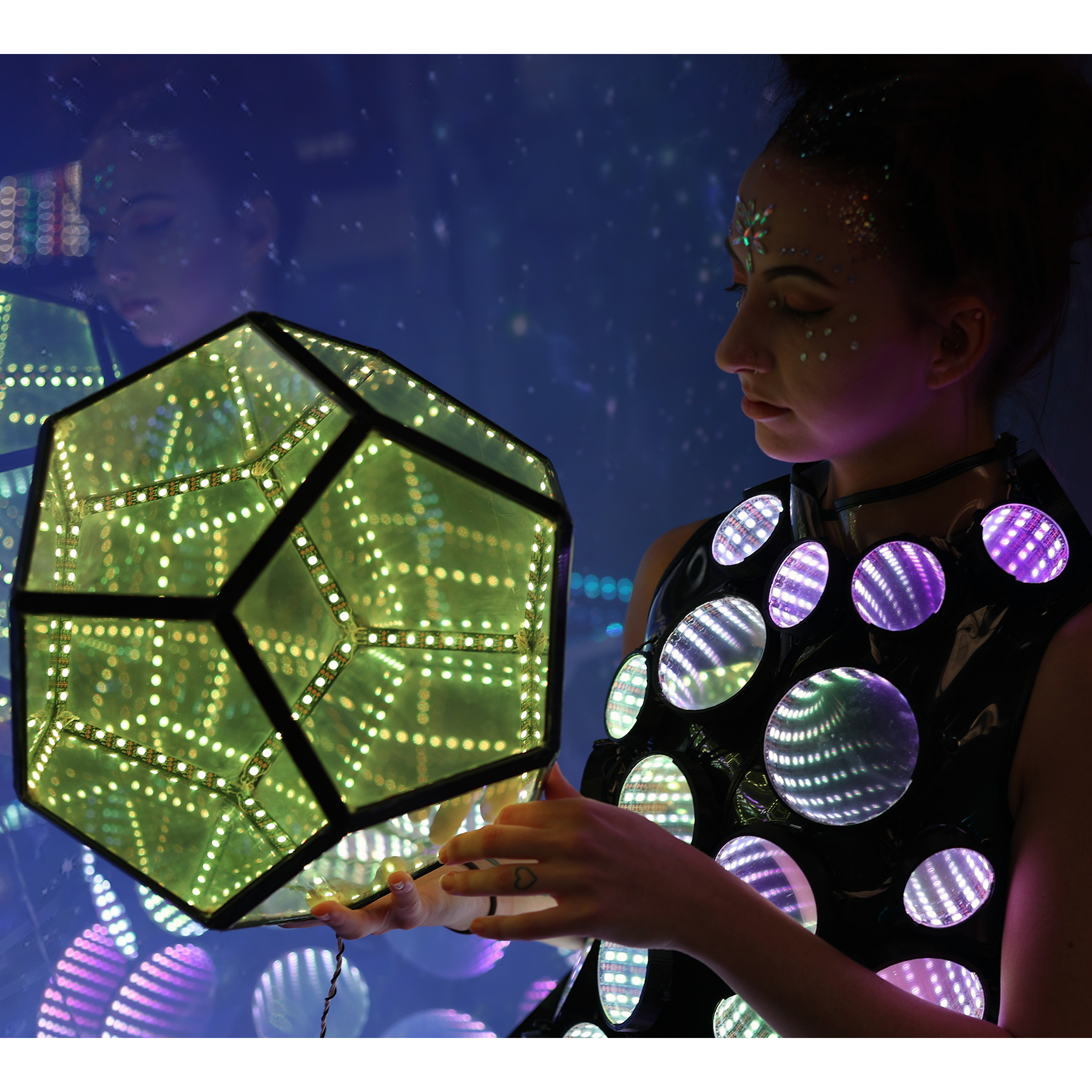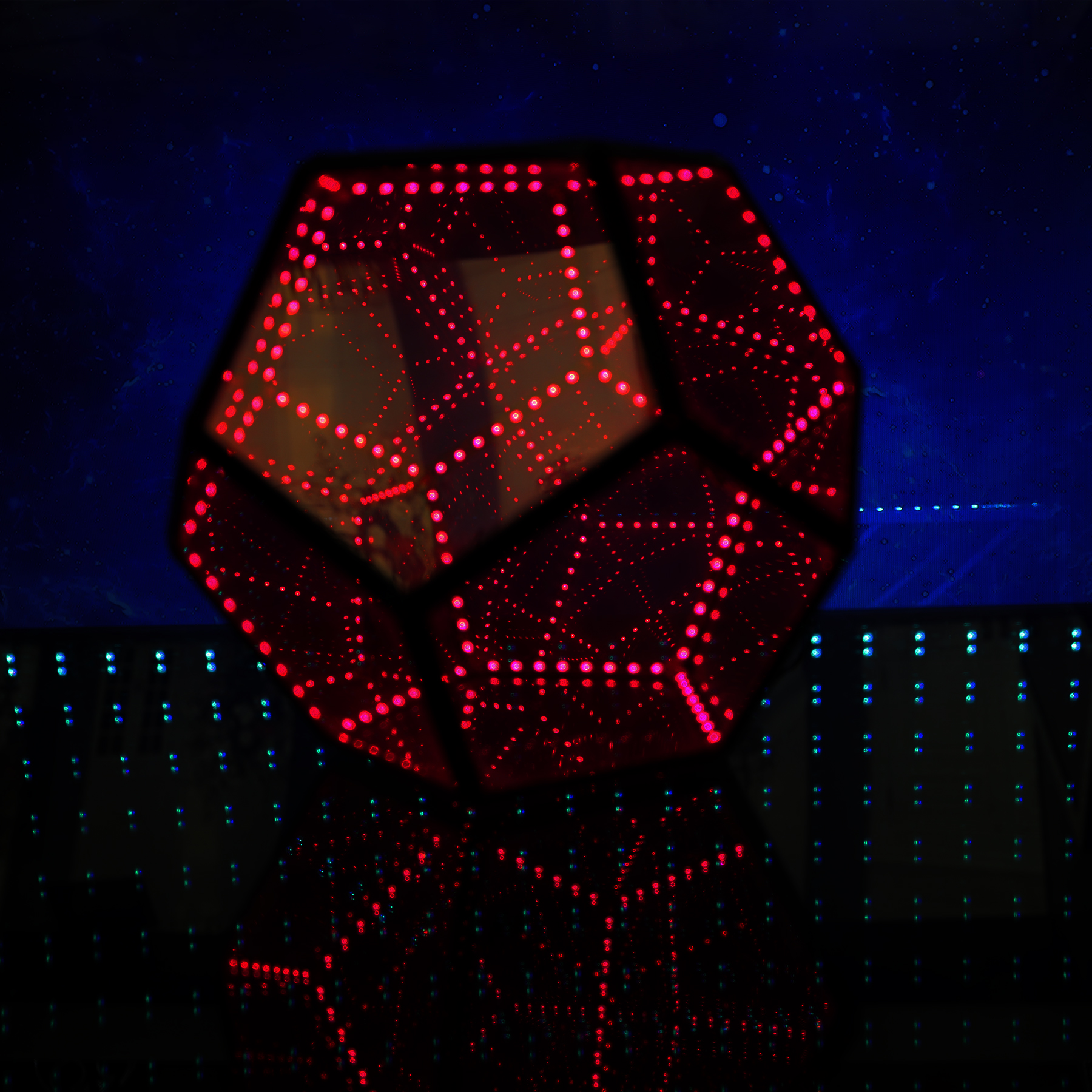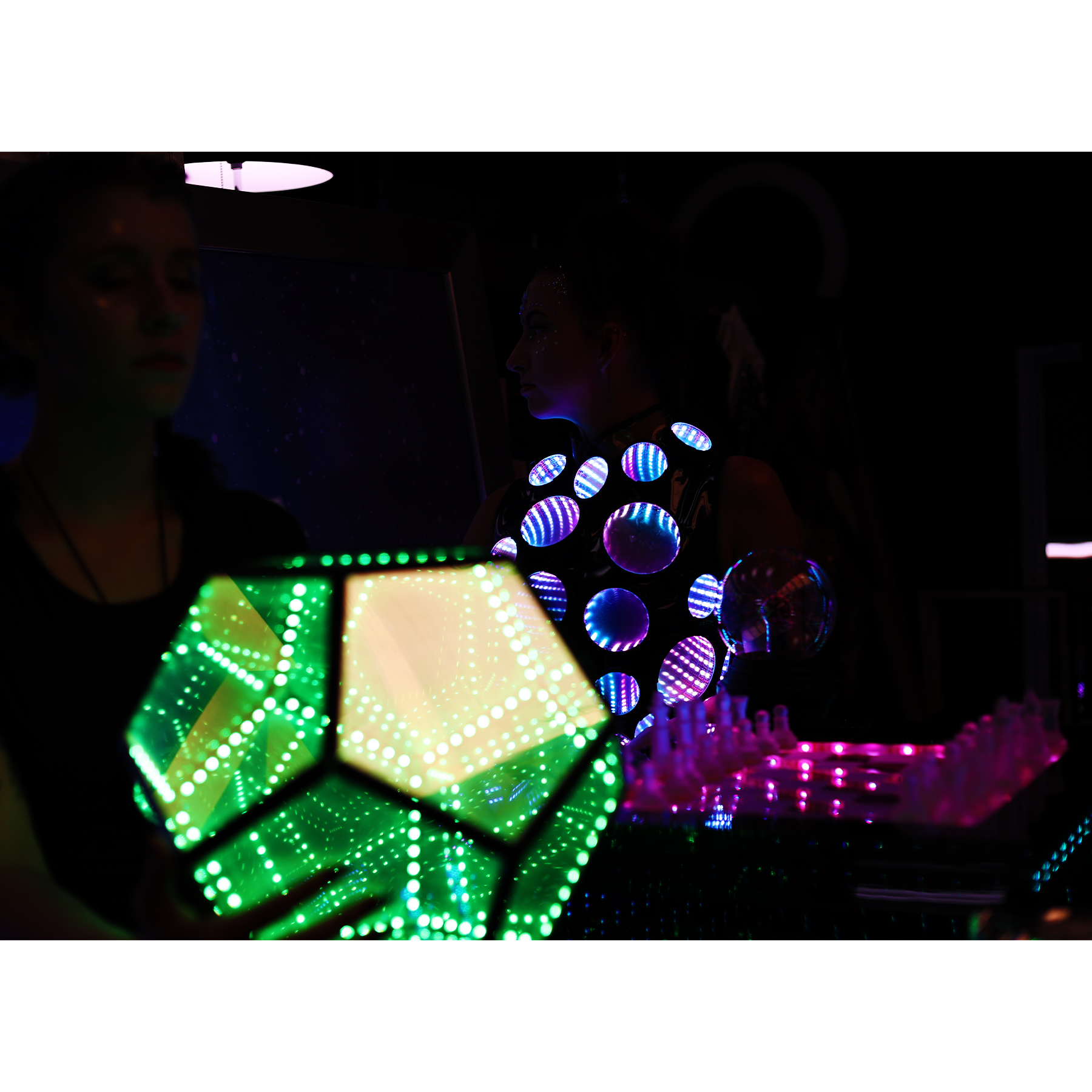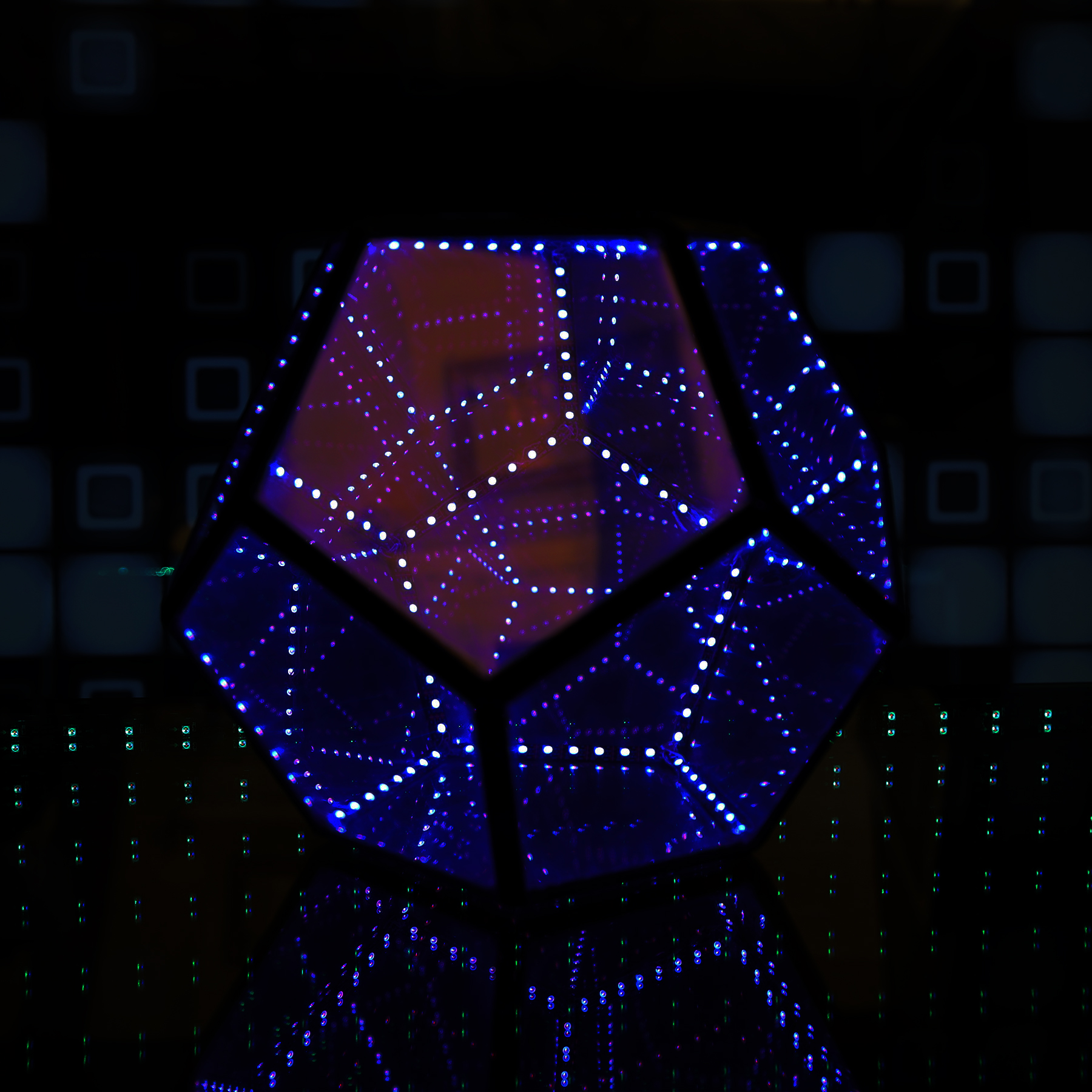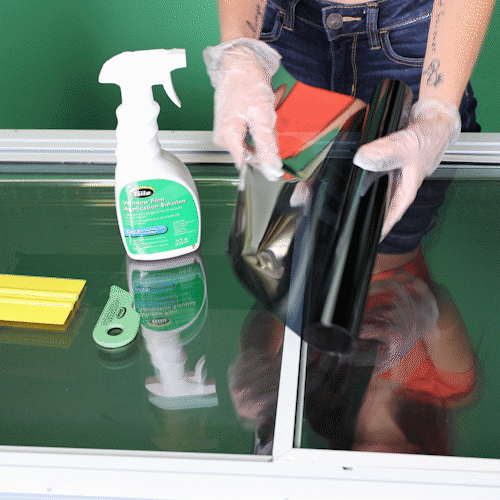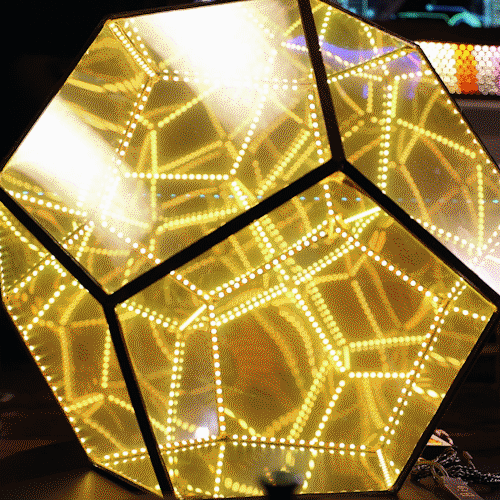 Videos of Infinity Mirror Film
Features of the Infinity Two Way Mirror Film
Reflective on one side, non-reflective on the other
Turns glass into a 2-way mirror
Easy installation
Cuts with scissors
Inexpensive compared to glass
Ships immediately
Careful packaging & fully insured
Enhances infinity effect
Shipping Information
How fast do you ship Infinity Mirror Film?
We're standing by to process your order immediately. We keep the Infinity Mirror Film in stock, ready to cut and ship right away.
Where can the Infinity Mirror Film be Shipped?
We are able to ship this worldwide. It can be ordered worldwide directly through the online cart. If you have any questions or trouble processing an order, contact us and we will help you get it processed!
Frequently Asked Questions
What's the best way to clean the film?
We recommend that you clean the film with microfiber wipe and 50% isopropyl solution (lens cleaner).
Do you offer wholesale or quantity discounts on the Infinity Mirror Film?
For quantities 2+, the 15% discount is applied automatically through the online cart. For high volume quotes or trade pricing, contact us.
What is the largest Infinity Mirror Film size that can make?
The maximum size for the Infinity Mirror Film is 6ft x 100ft.
How easy is it to install Infinity Mirror Film?
It's incredibly easy to install, provided you have the application kit and are following the two way mirror film application directions. You simply clean and wet the surface, then lay the film on it and trim around the edges.
Can I make my own application solution to install the film with?
It's a good idea to order our installation kit for the best results. Alternatively, you can make a decent substitute by adding a quarter of a teaspoon of no tears baby shampoo (without conditioner) to one quart water, shake up, allow the bubbles to settle, then use
Can the Infinity Mirror Film be applied to clear acrylic?
The film only sticks to glass, acrylic or polycarbonate will not work.
Can the Infinity Mirror Film be installed on different glass shapes?
Yes, you can apply the Infinity Mirror Film to custom shapes of flat clear glass (or slightly curved glass).
What tips and tricks do you have for installing the Infinity Mirror Film?
Study the instructions and use YouTube to see demonstrations before you begin. Lay out all needed tools within arms reach before you begin. These tools include: application solution, squeegee, a utility knife or razor blade, microfiber cloth or coffee filters, transparent tape, and window cleaner to clean the glass before you begin. Use smaller pieces of extra film to practice application before starting your first window. Two people working together make this a very simple project. Apply the application solution generously to keep the glass and the adhesive side of the film wet during the application.