Height

Width

Qty

Unit

Thickness

Calculate

Unit $

Order

$0.00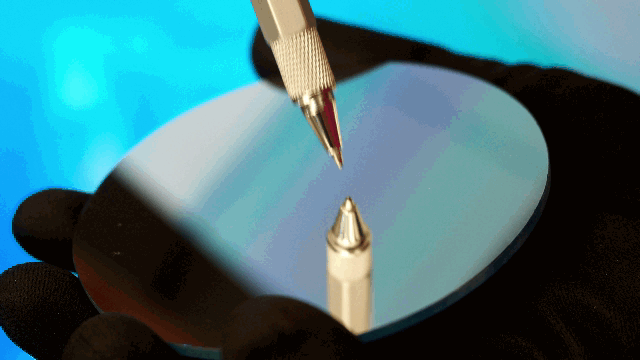 First Surface Mirror – Order High Precision Optical Mirrors For Science & Engineering
On this page, you can order optical grade first surface mirrors cut to the exact size you need, rapidly cut and boxed from our factory in Toledo, OH. Ordering can be done using our price calculator or contact us for an official quote.
Continue reading to learn everything you need to know about first surface mirrors. We provide a comprehensive guide on manufacturing, quality, and applications.
Key Advantages We Offer
Product Types & Options
Applications & Industries
Video Gallery
Shipping & Packaging
Knowledgebase
Client Reviews
Order Samples
Frequently Asked Questions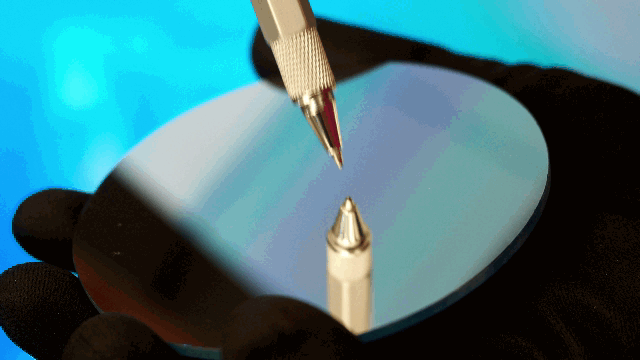 Applications & Industries
Factory Automation – In factories, rapidly scanning boxes and other products quickly can speed up production, increase quality control, and minimize mistakes. First Surface Mirrors are used to reflect light in tight spaces to scan barcodes rapidly. The mirrors are mounted at an adjustable angle to the conveyer belt.
Medical Equipment & Prototyping – First surface mirrors are often used in medical equipment such as CRT scanners and other medical imaging devices.
Product Photography – A first surface mirror is placed below a product being photographed for style, depth, and to allow the bottom or sides to be shown.
Projection Bounce Mirror – First surface mirrors are placed near a projector to create a short throw projector which can create a much larger image within a limited space.
Optical Illusions – Non-reversed mirrors ("True Mirror") and other illusions are often created using a first surface mirror. The first surface mirror eliminates the distracting break in image that a standard mirror creates.
Museum Exhibits – Museums such as the Exploratorium use first surface mirrors for their illusions.
Art Installations – Striking art exhibits striving to achieve the maximum possible reflection with no distortion use first surface mirrors as a reflector.
Lasers – First surface mirrors provide a highly precise reflection for lasers.
Astronomy – Binocular mirror mounts allow precise viewing of the night sky while limiting back pain.
Hollywood Special Effects – Many visual special effects for film are created using optical mirrors.
Barcode Scanners – First surface mirrors are mounted within the scanner to provide higher accuracy scans of barcodes.
Flight Simulators – Flight simulators often utilize a first surface mirror to bounce a reflection or projection from below the dashboard.
Periscope Mirror – To view at an angle at the end of a periscope, a first surface mirror is used. A second mirror is often present in a periscope as a double flipped mirror provides a true image.
Hydrophobic Coating – Highly water repellent treatment which offers performance benefits. First Surface Mirrors have a dielectric protective coating which can be further enhanced with a hydrophobic coating to allow for easy cleaning, especially in a factory installation. Please contact us if you're interested in more information on hydrophobic coatings.
High Speed Photography – For situations where the camera equipment would likely be destroyed, a first surface mirror is placed in the path of danger rather than the expensive camera.
Metrology – Special equipment used to measure size often incorporates first surface mirrors to enhance precision.
Arcade & Gaming Machines – First surface mirrors are often used in pinball, arcade machines, and gaming machines to reflect light and displays.
Robotics – Robots relying on accurate information to be conveyed to their sensors use first surface mirrors.
Lighting Effects – Highly accurate laser effects can be accomplished with a first surface mirror. A regular mirror would cause too much distortion from a double image, so a first surface is preferred.
Kaleidoscopes – Large scale and high quality kaleidoscopes often use first surface mirrors for a hyper precise reflection.
Do you ship worldwide?
Shipping internationally is our specialty. Duties and taxes are billed separately on delivery.
How can mirrors be shipped without them breaking?
Small mirrors can easily be wrapped in bubble wrap and shipped via FedEx. Larger mirrors are crated and shipped via freight. All shipments are fully insured for your protection.
We Love Helping Our Clients
Where can I find technical specifications?
How does the acrylic compare to the glass?
The glass is optical grade, so we recommend that over the acrylic for most applications. The 1/4″ glass is our best value–the added thickness of the glass provides a much better flatness than thinner glass. Our standard 1/4″ thickness is extremely fine quality, but for applications requiring a magnification of over 15x, the quarter wave first surface mirror is noticeably better.
What's the largest size you can make?
The largest is 70.886″ x 52.756″ which is available in 1/4″ glass
How likely is it that my glass will break in the shipping?
We are experts at packaging glass so that it doesn't break. In the unlikely event it should break, the glass is fully insured–just send us photos of the box and broken mirror and we will send replacements.
Do you ship internationally?
Shipping internationally is our specialty. Duties and taxes are billed separately on delivery.
How can I clean the mirrors?
50% isopropyl alcohol (lens cleaner) and KimWipes are the best, to avoid streaks and scratches.