Laminated two way mirror film, also known as one way mirror safety film, can be applied to clear glass for increased privacy. It installs just like regular window film, but with the added benefit of shatter protection.
Unlike cheap window films, which add no security, high security window film is thick and provides enough security to scare away criminals!
By using tinted security film, or a two way mirror, combined with simple lighting techniques, you can add a high level of privacy!
There are few ways to accomplish window security. You can purchase ballistic glass or plastic from us or simply order rolls of the security film to apply to your window or two way mirror.
Security film is preferred by most, because it's inexpensive and easily installed. You can order it clear or mirrored for added security for keeping an eye on deliveries, strangers, and potential bad guys. If you need any help, you can contact us at twowaymirrors.com
Creating Additional Privacy
A simple security light on the outside of my window creates additional glare on the surface, making it more difficult to see through. I installed solar powered motion sensing security lights and blinds for an additional "boo-yah" to scare those creepers away.
Security film is perfect for upgrading glass at a low cost. Sometimes, windows have already been installed and you just want to add security after the fact. Thankfully, it's easy to add the film afterwards.
Applications
Government buildings, schools, and shop windows, often used in combination with two way mirrors. This is perfect for when someone inside of an office, such as a clerk, wants to be feel safe while doing their job. When built from scratch, ballistic glass or plastic is used. Often, reinforced framing and wall materials surround the window for additional security.
Schools also use this for security and privacy purposes. Most schools are already built and need fast reinforcement to protect against school shootings. While the film doesn't stop bullets, it can slow someone from getting through the window. In addition, if a window is accidentally broken, it will hold the pieces in place, preventing sharp edges from hurting students.
Security film works great for store security, protecting staff from thieves. The thieves are unable to get past the barrier, making them quickly retreat.
And of course the security film is great for police stations, jails, and prisons.
Purchase a roll of Security Window Film directly online. We also custom cut the Security Window Film to your specifications. To get pricing for custom cut Security Window Film, simply email us at sales@twowaymirrors.com with a quote request.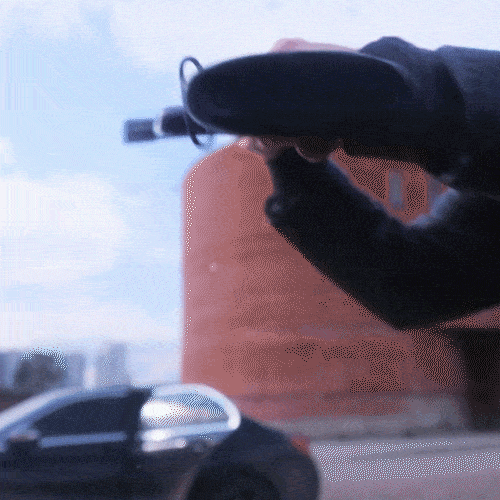 Security Window Film doesn't stop bullets, however it will slow someone from getting through the window. In addition, if a window is accidentally broken, it will hold the pieces in place.
Easily Installed

Fast Shipping

Fully Insured Shipments

Cuts with Scissors
Inexpensive Compared to Glass

Holds Glass Shards in Place

Can be Clear or Tinted

Can be Applied to a Two Way Mirror
Can be Easily Applied to New or Old Windows

Difficult to Penetrate 

Slows Thieves Down

Carefully Packaged
Samples are an excellent way to evaluate the quality of our Security Window Film before investing in a larger size. 
5″ x 8″ Security Window Film Sample

$9.95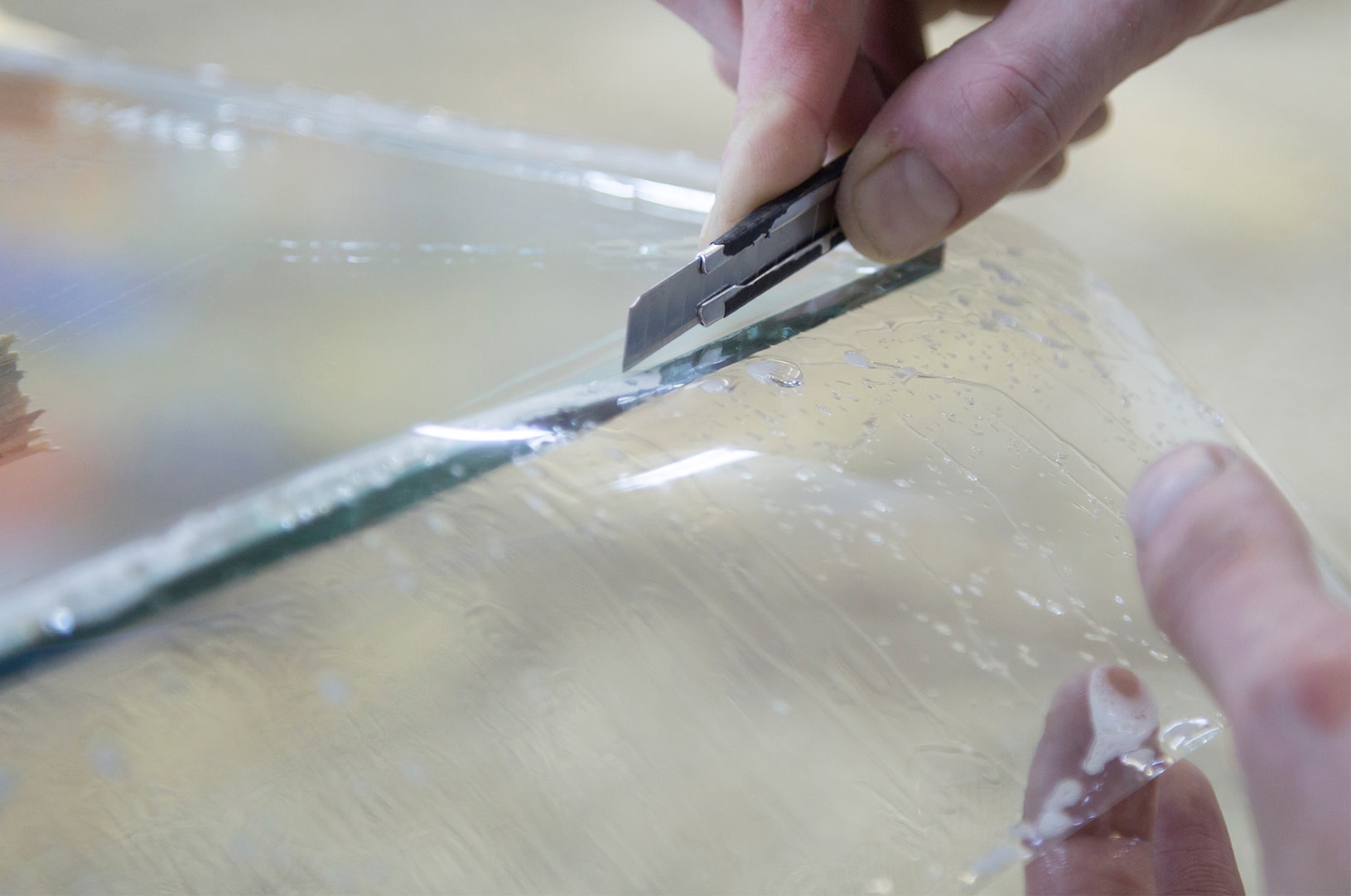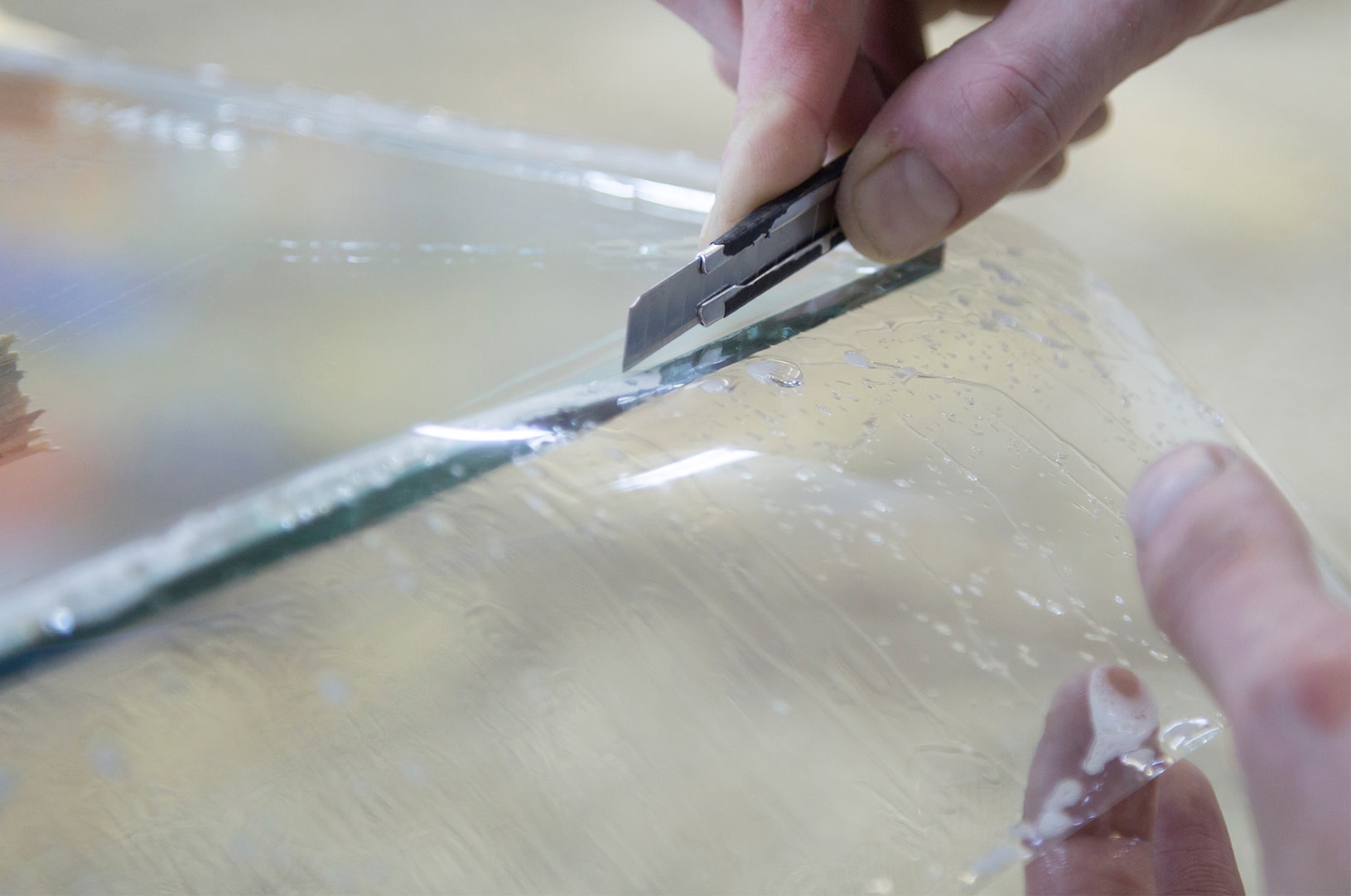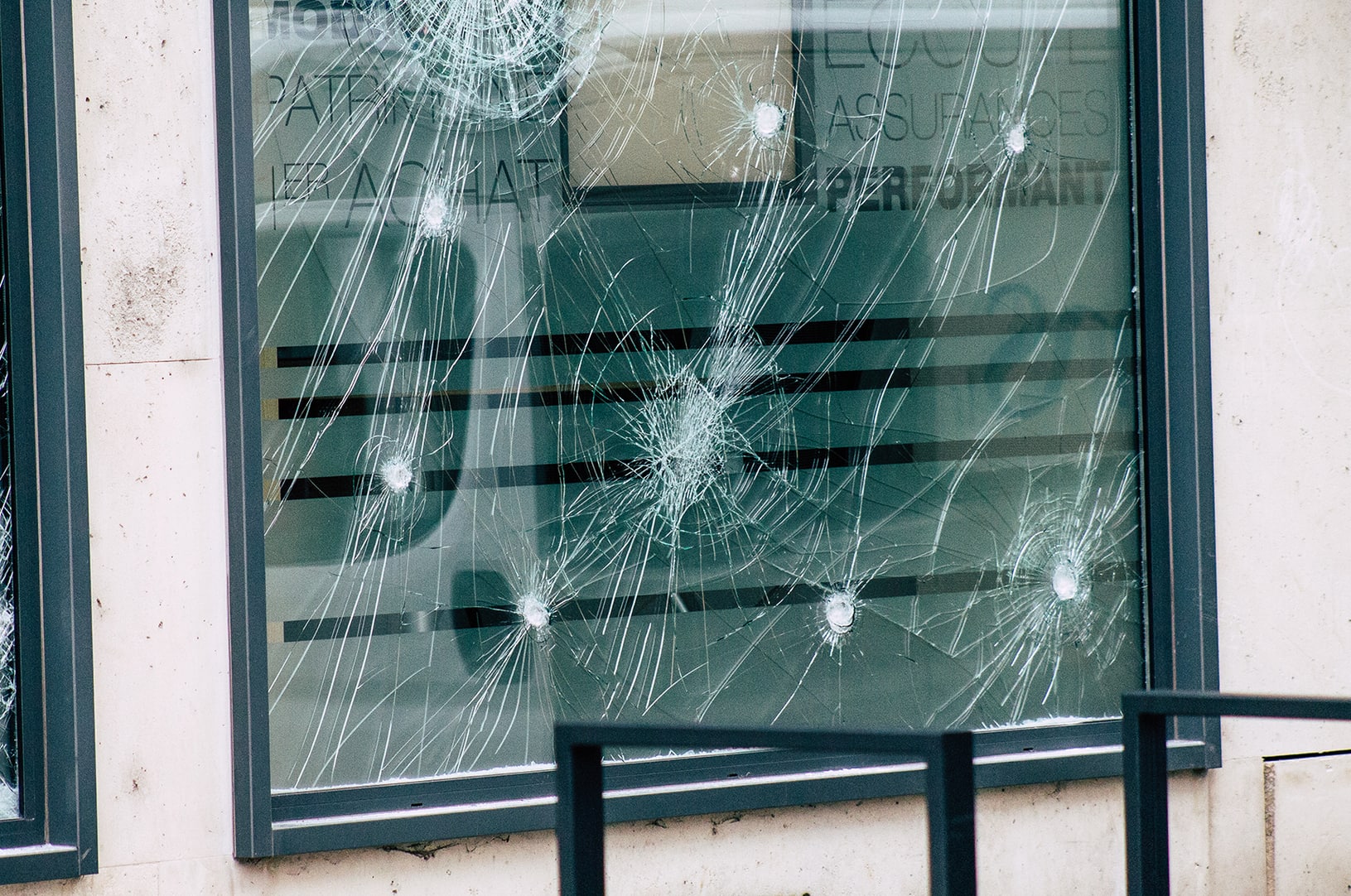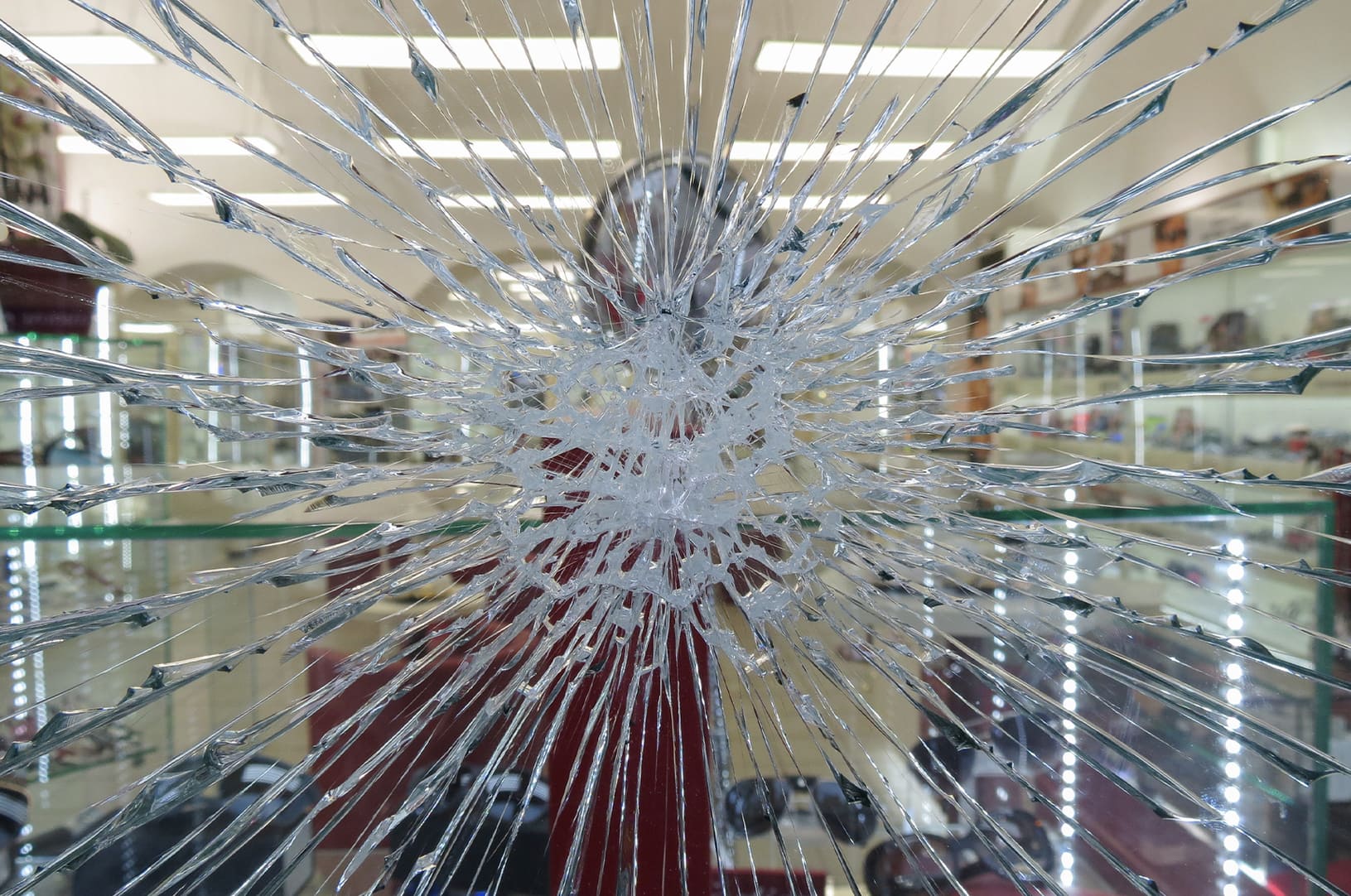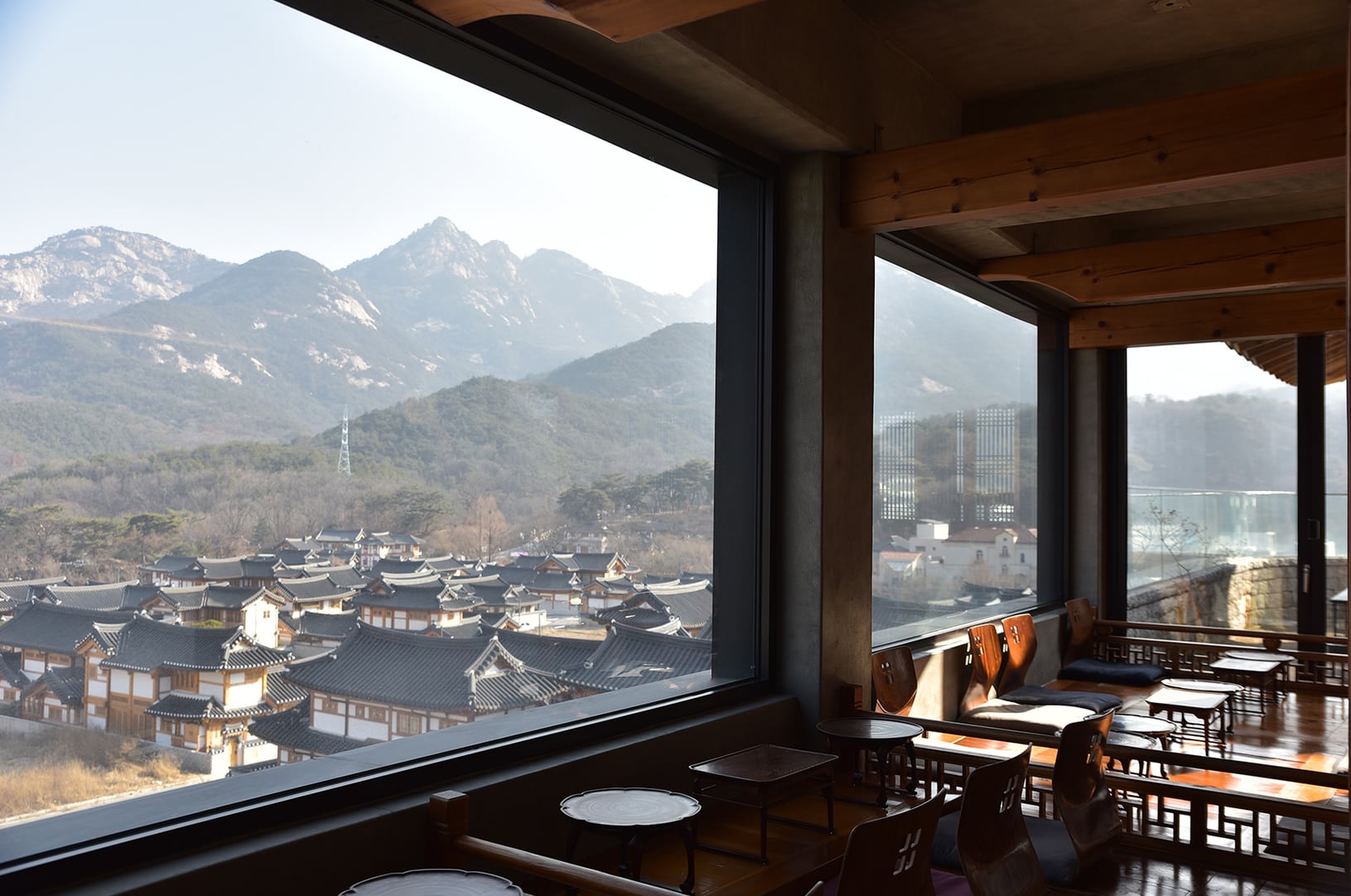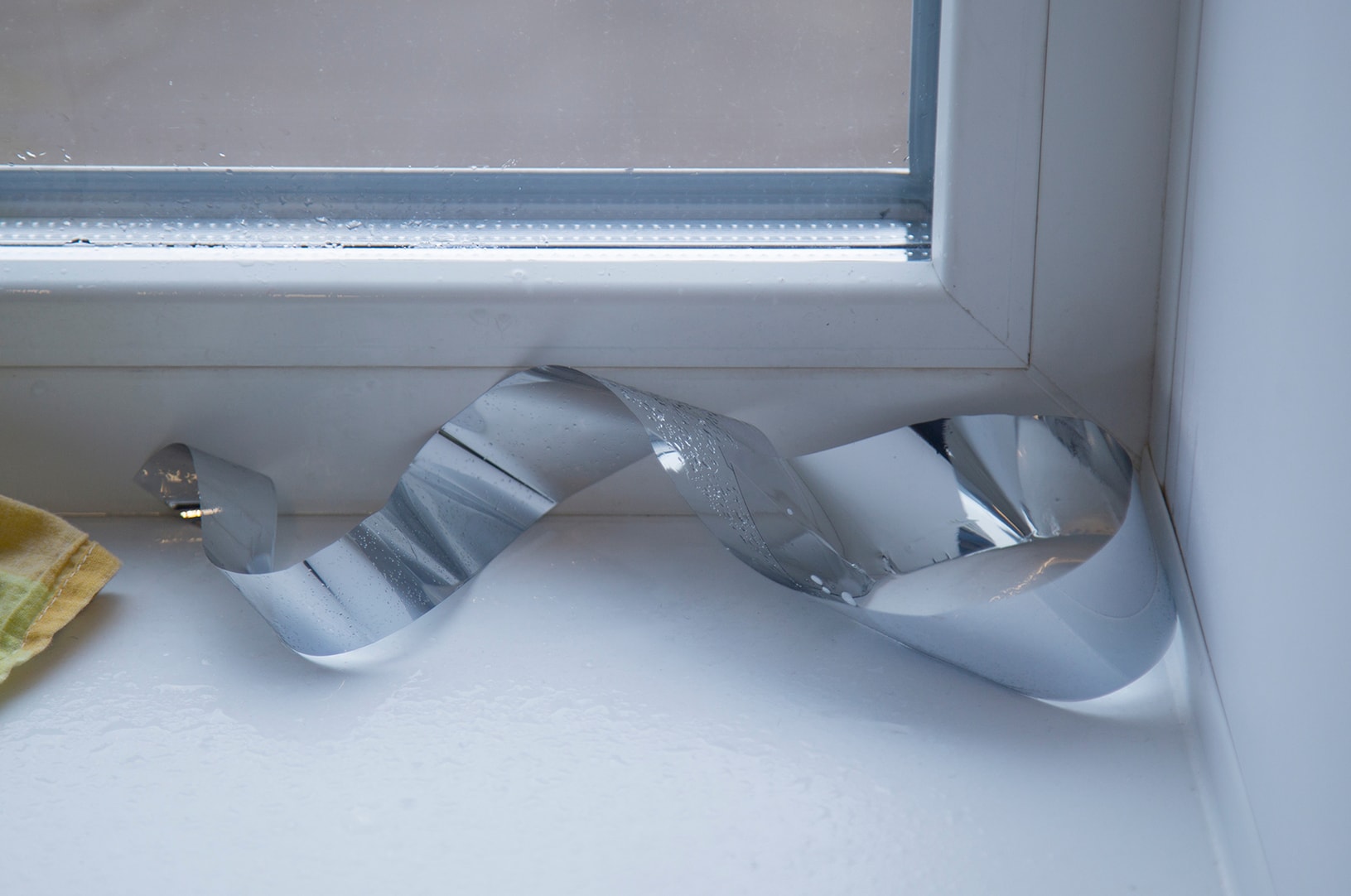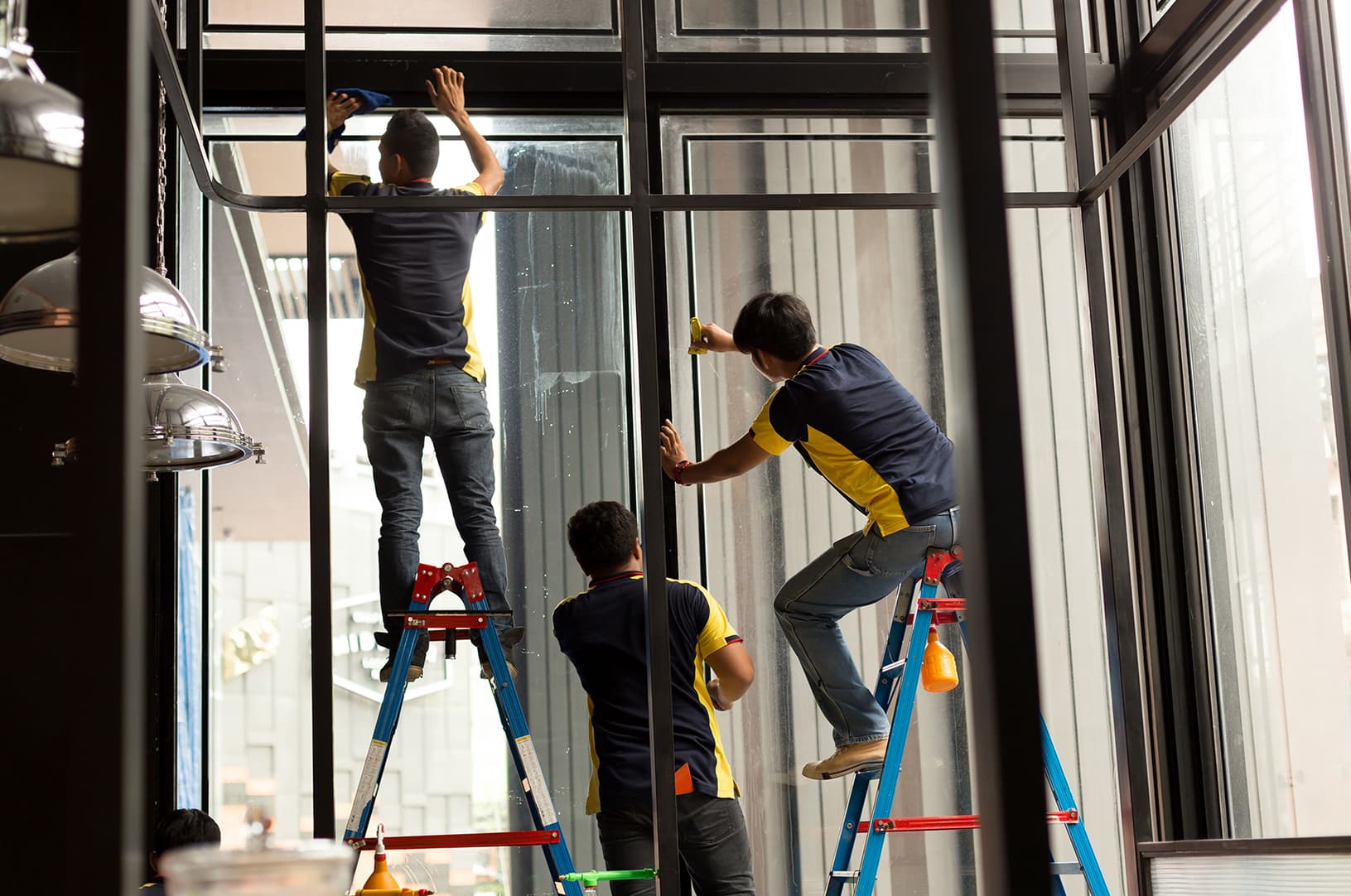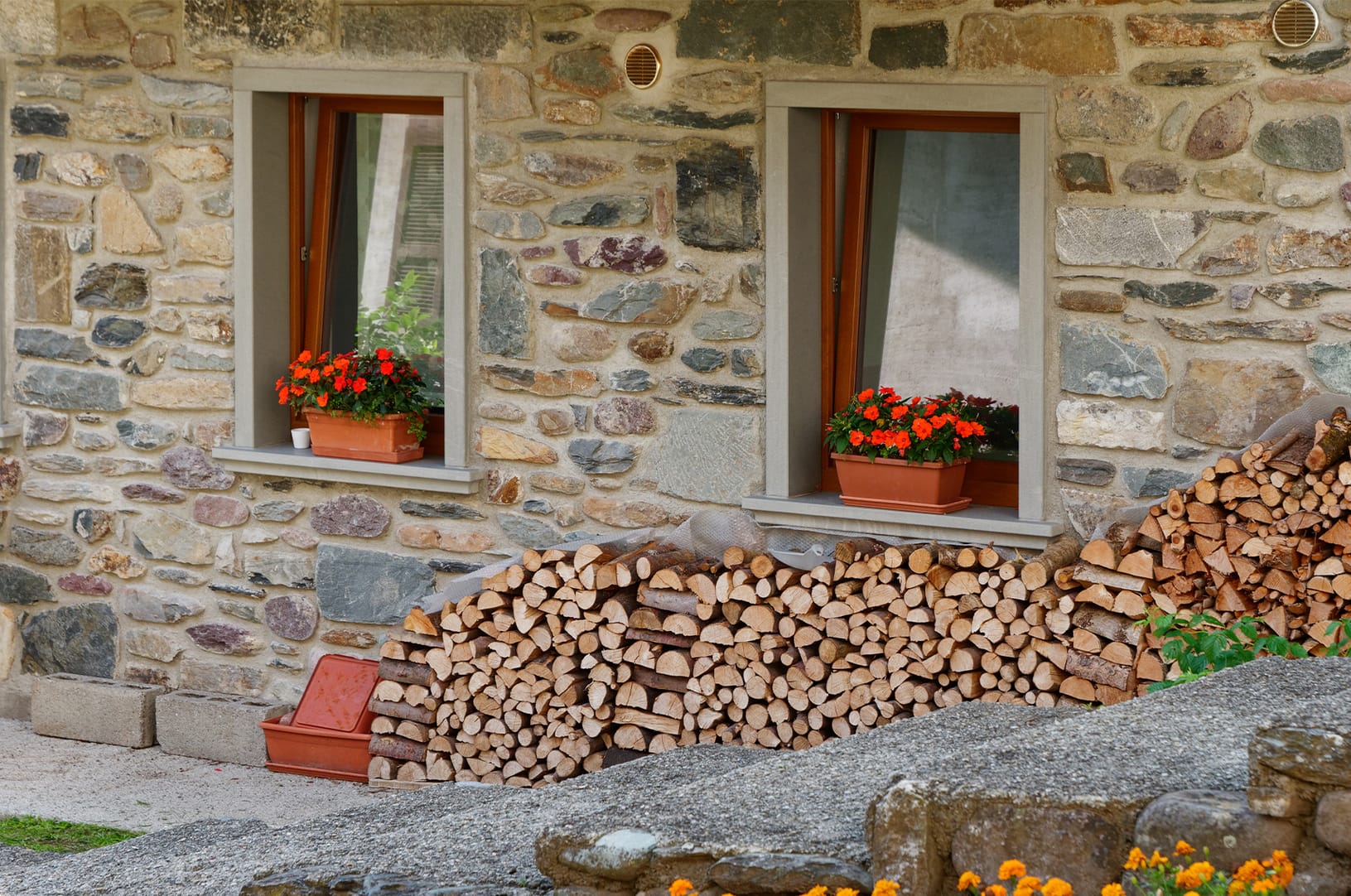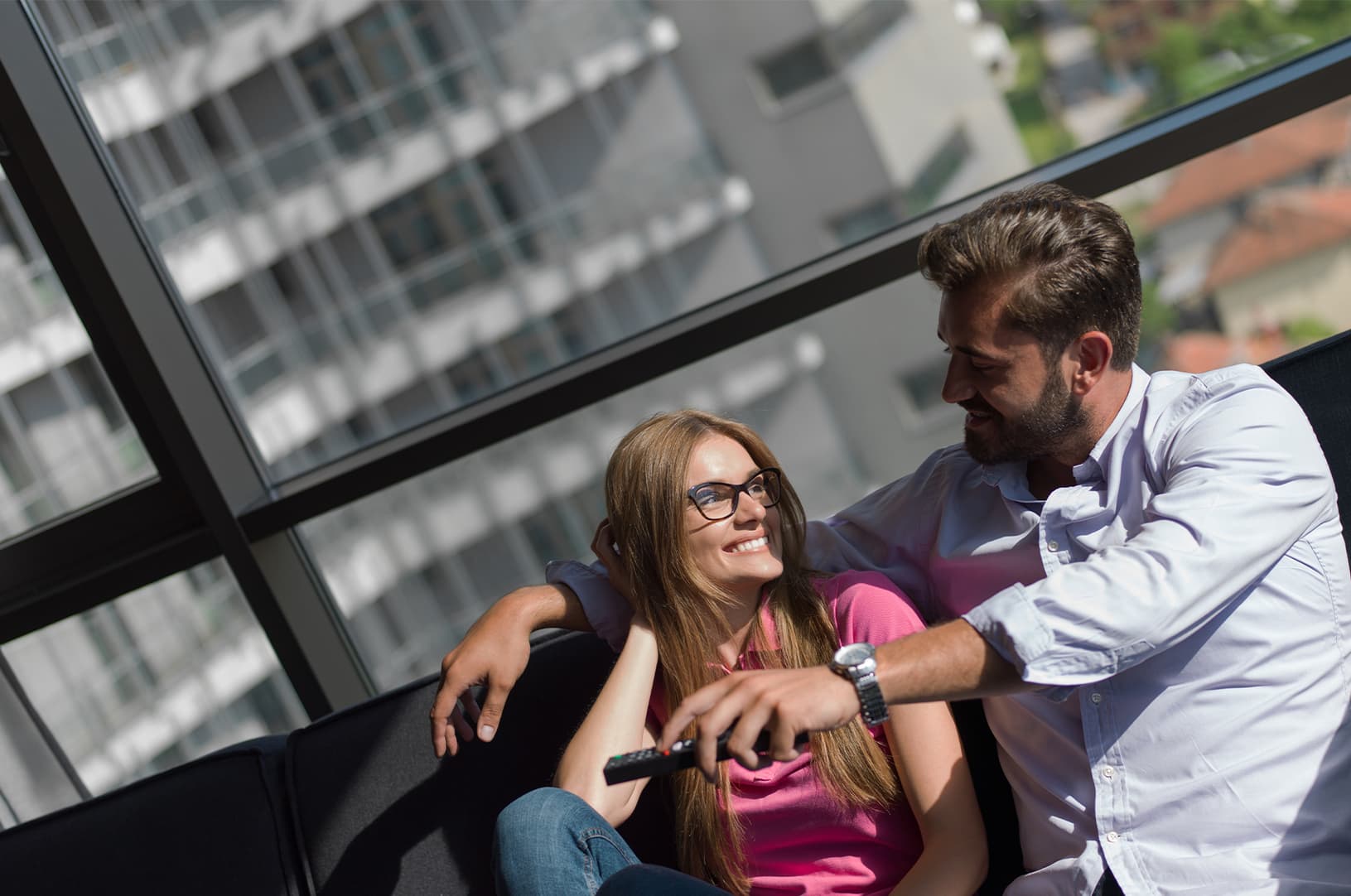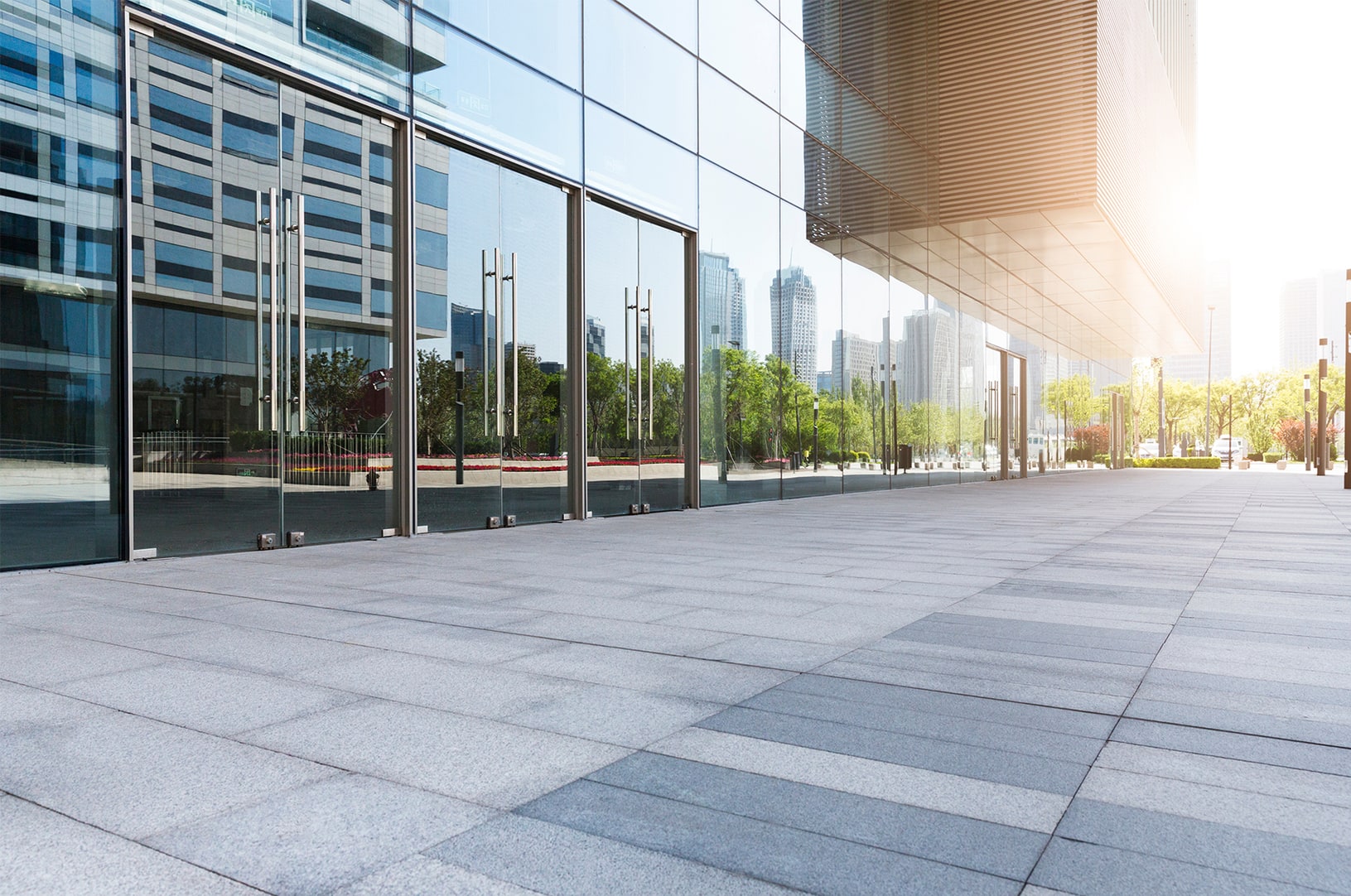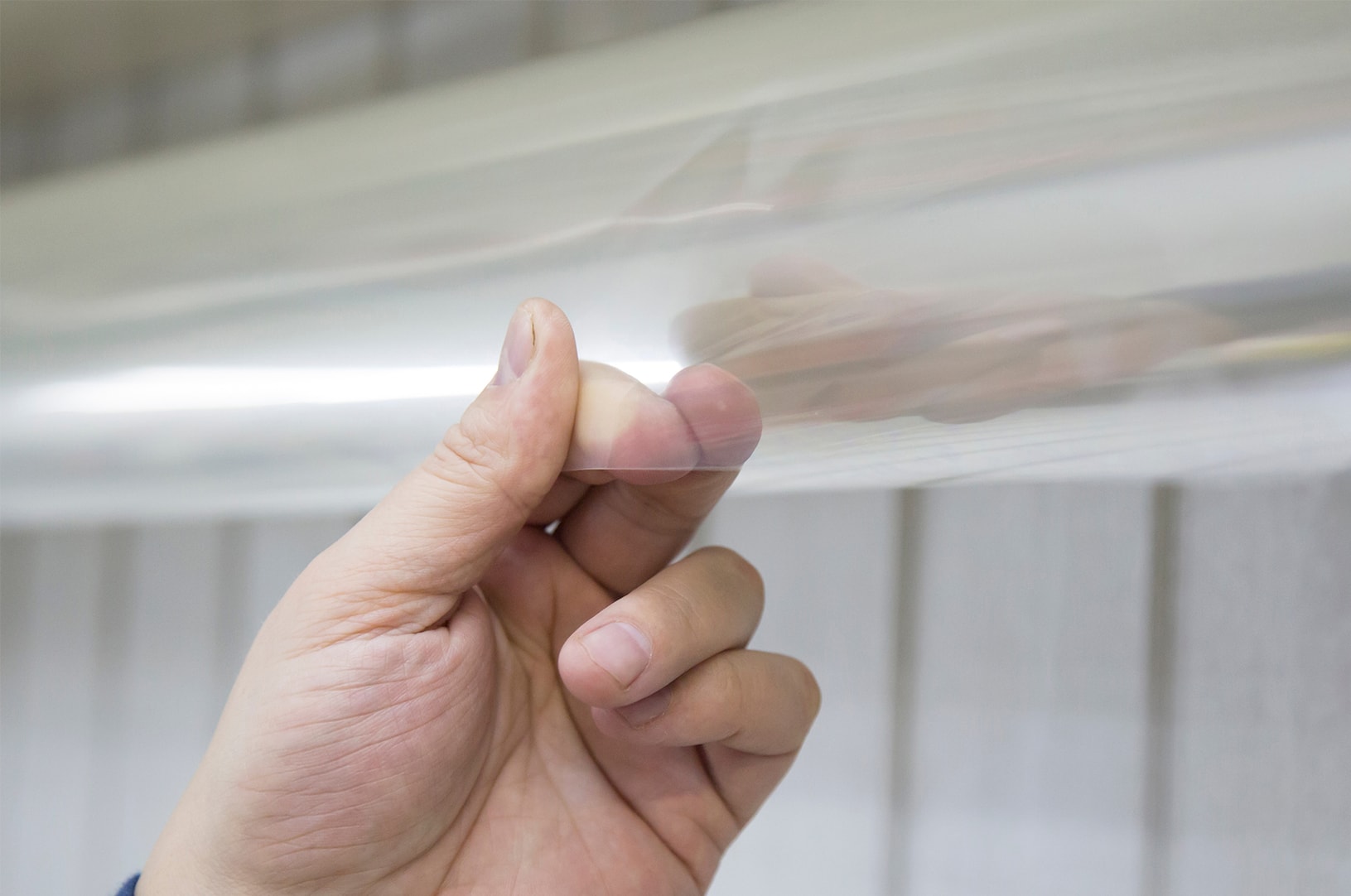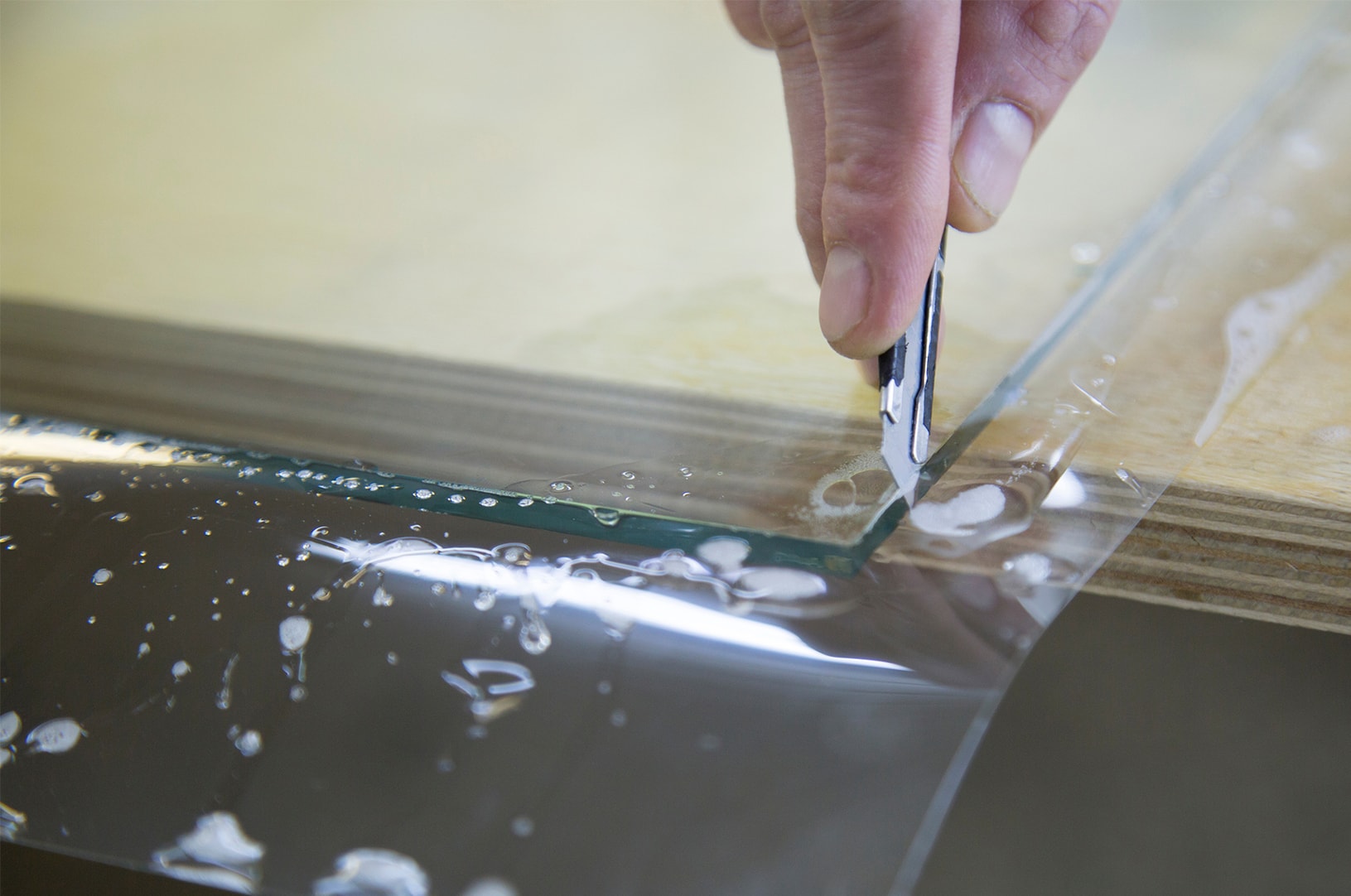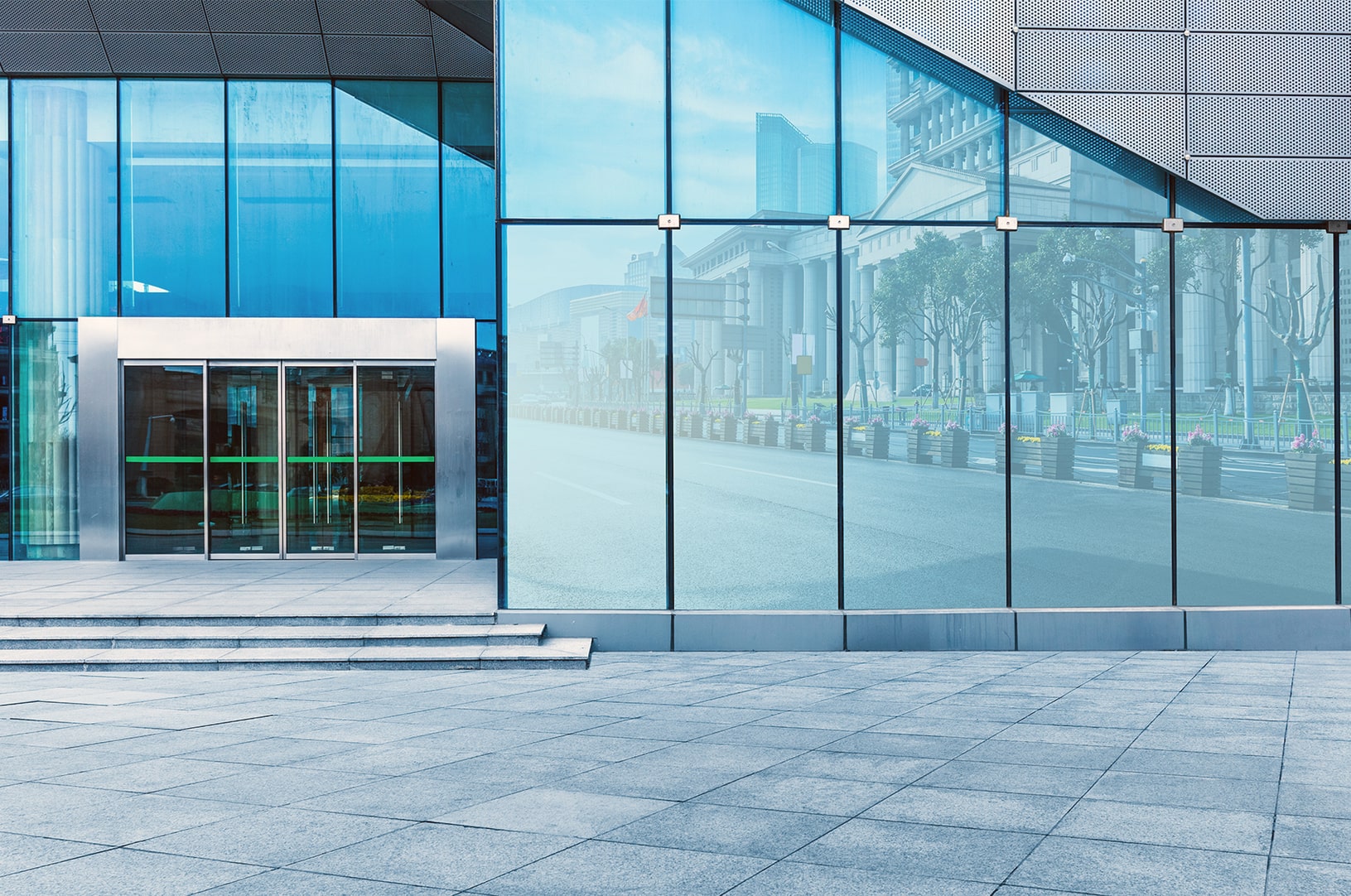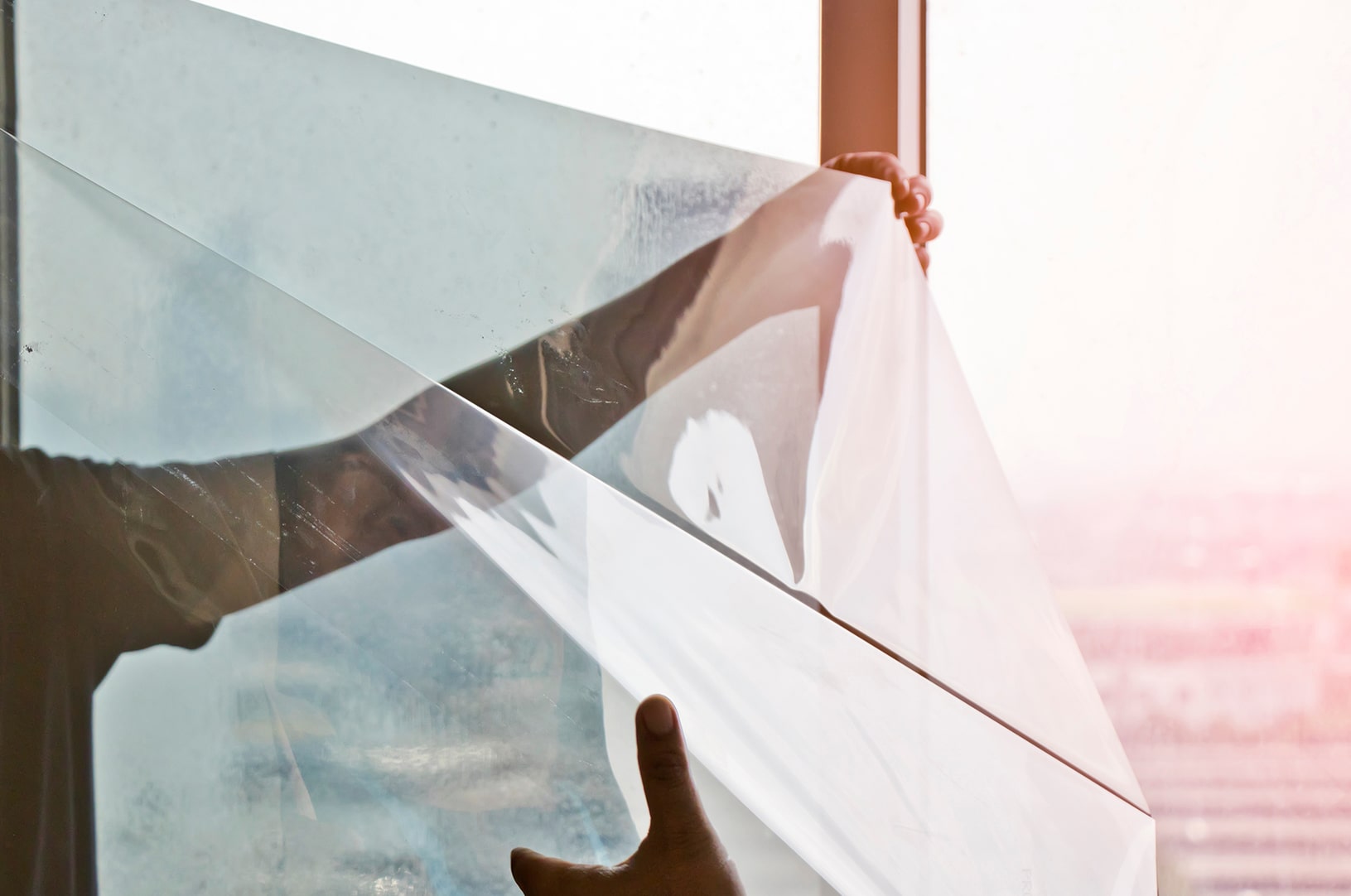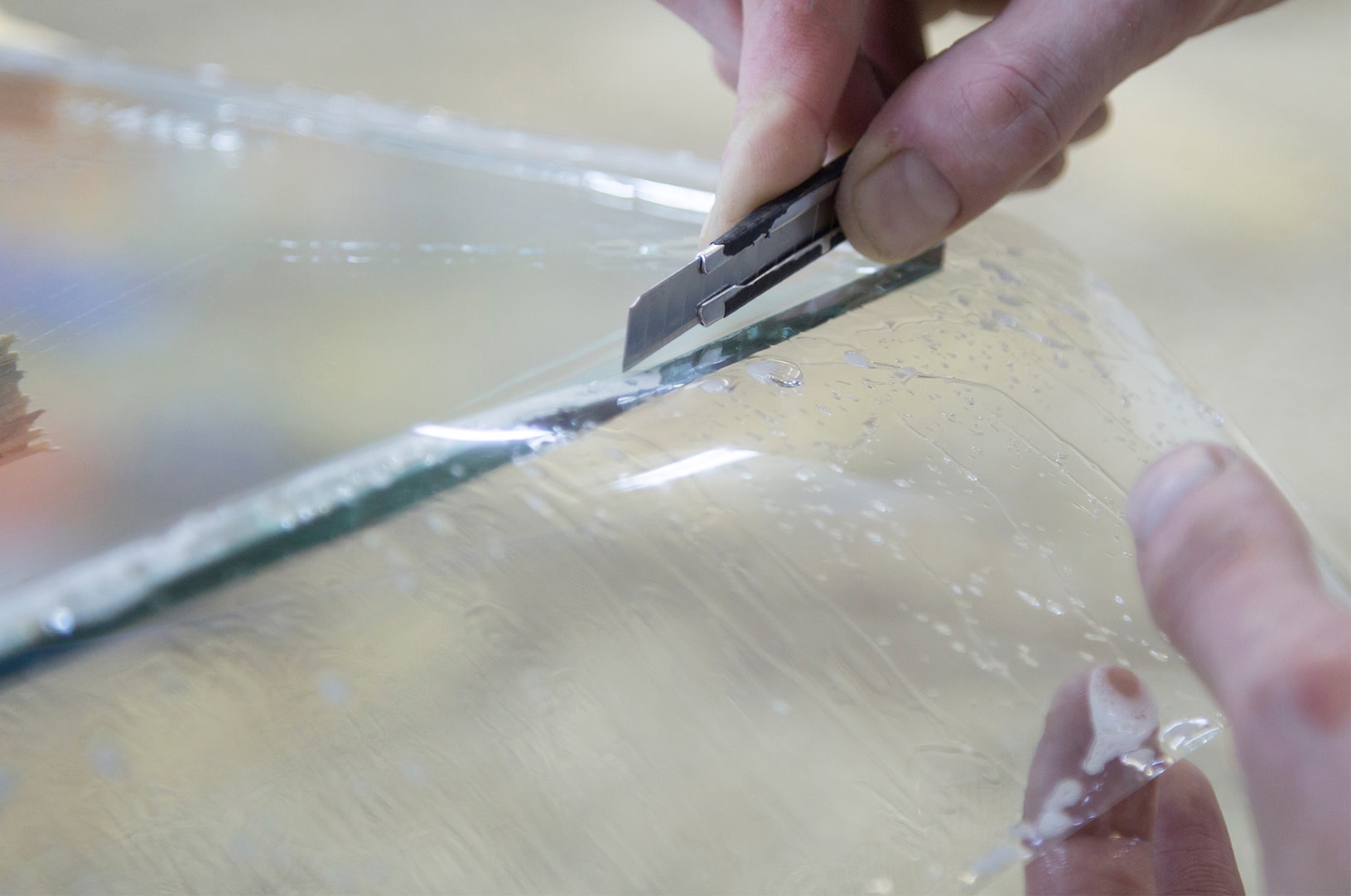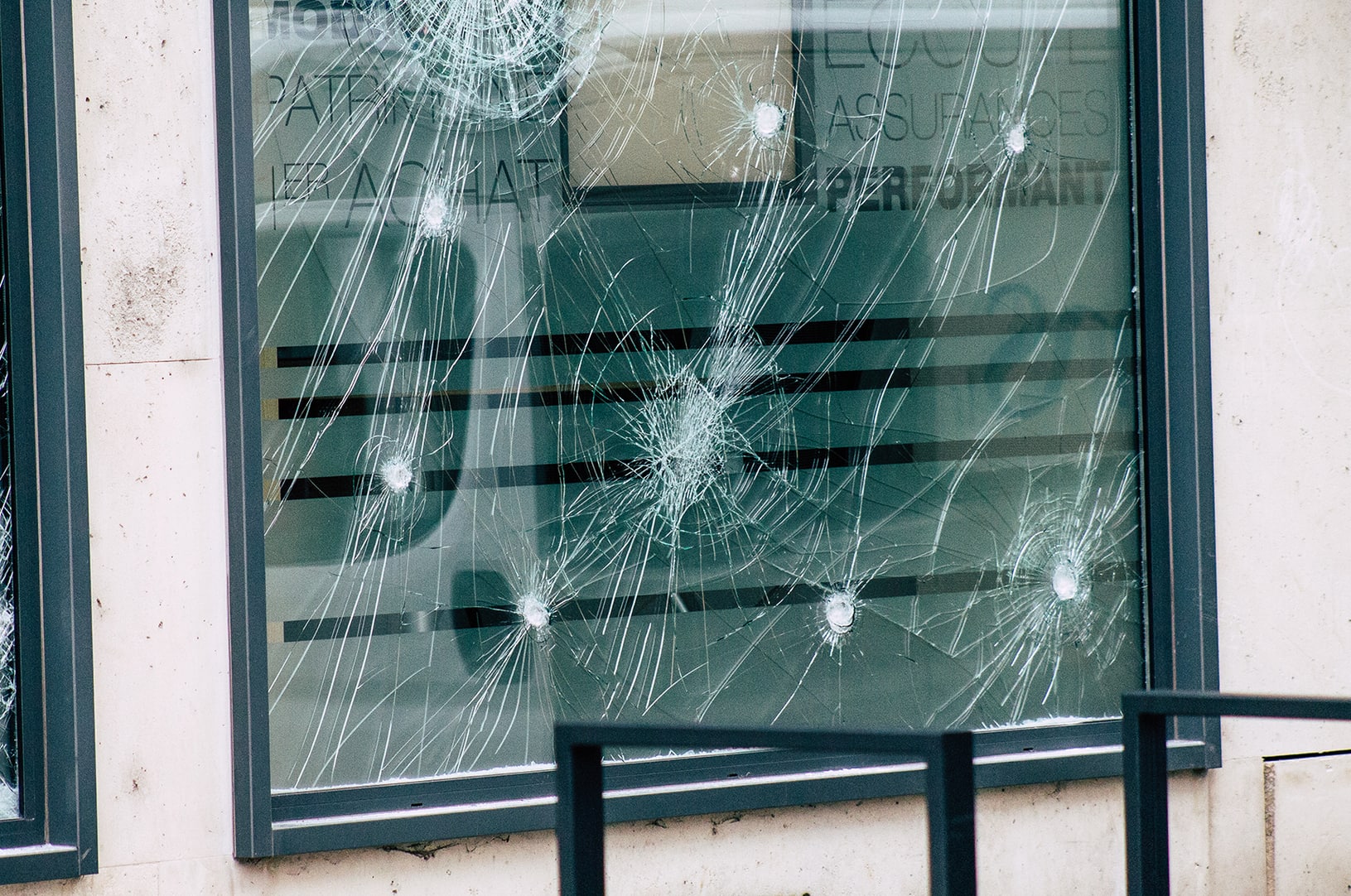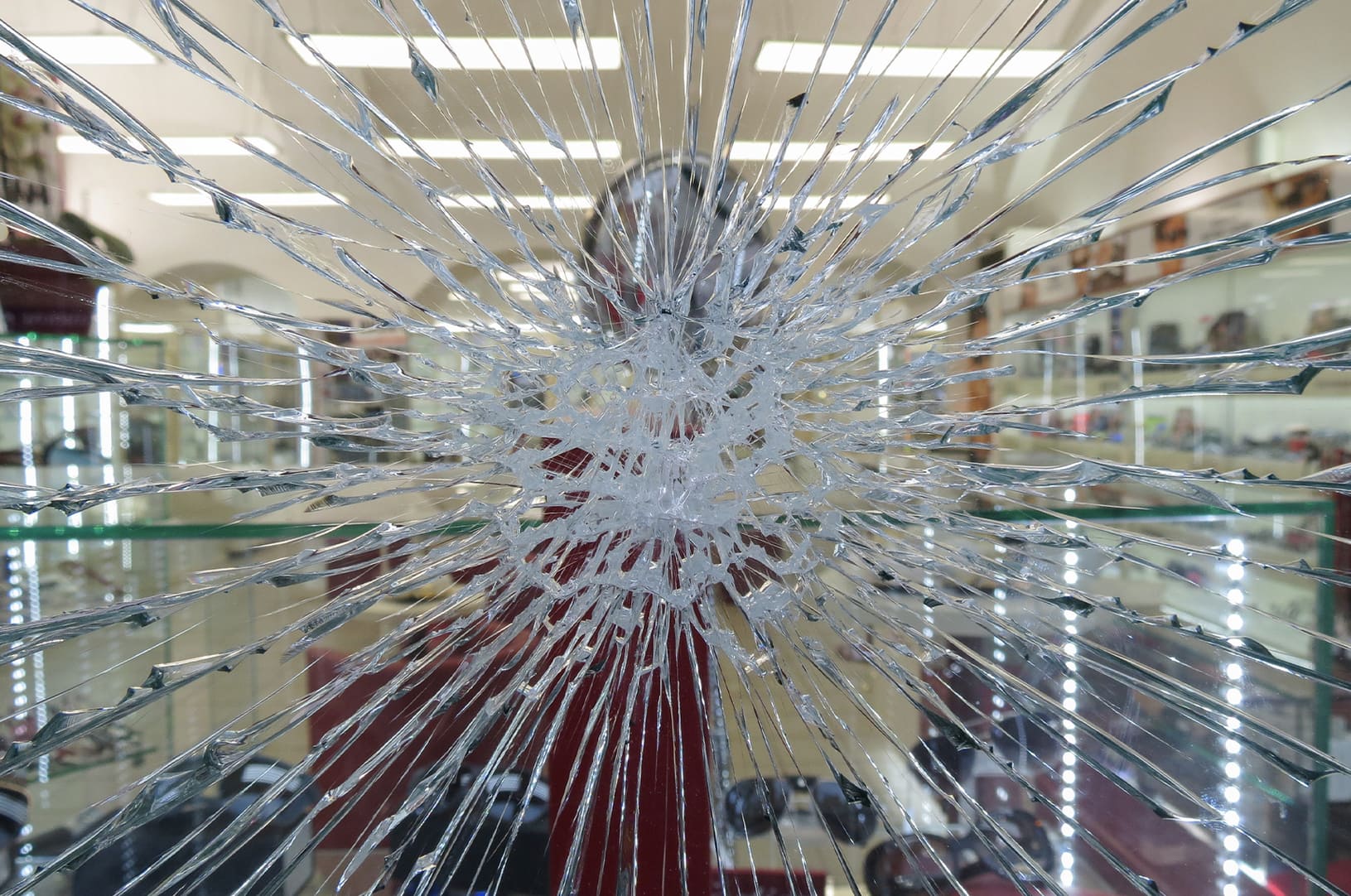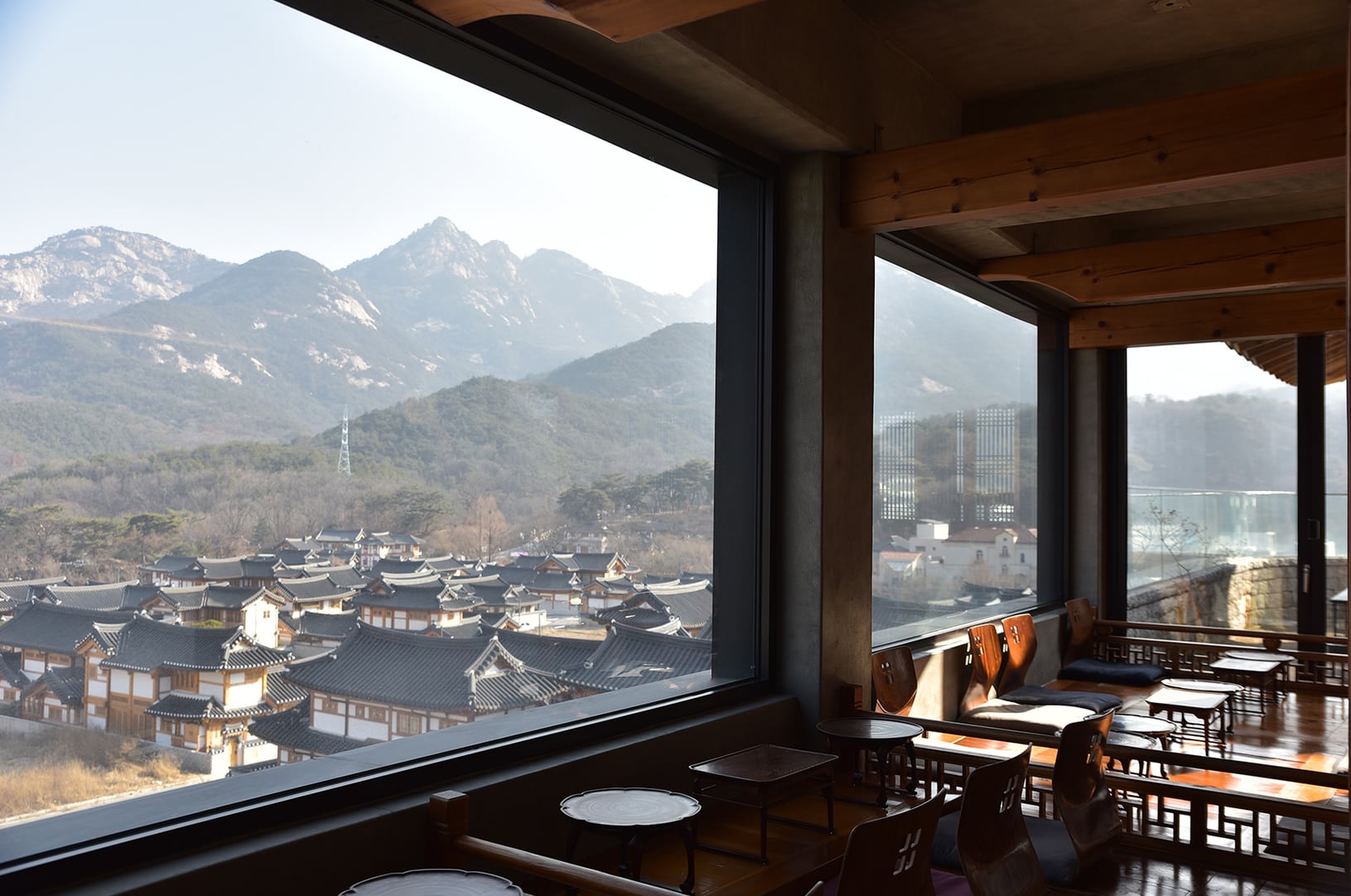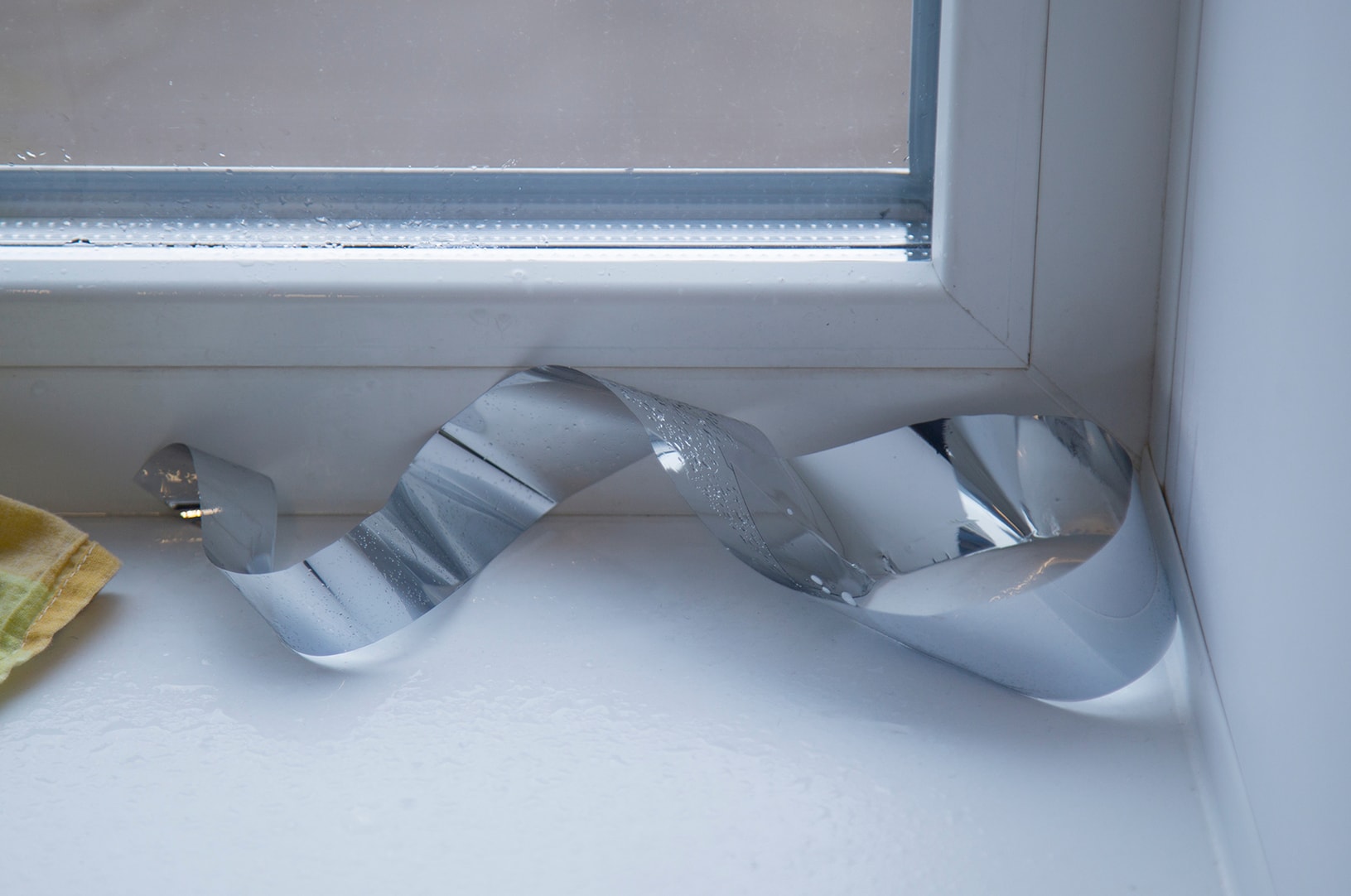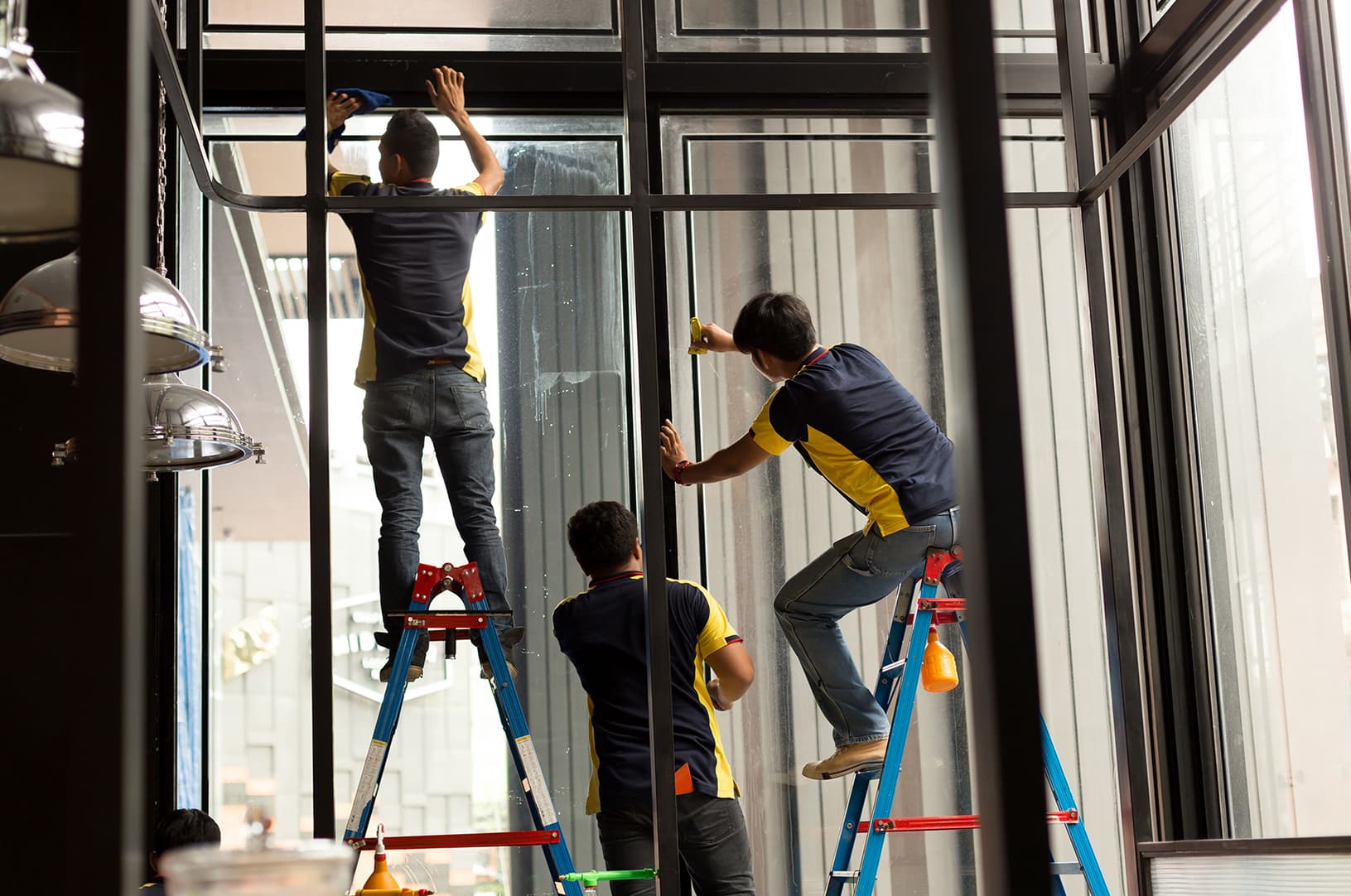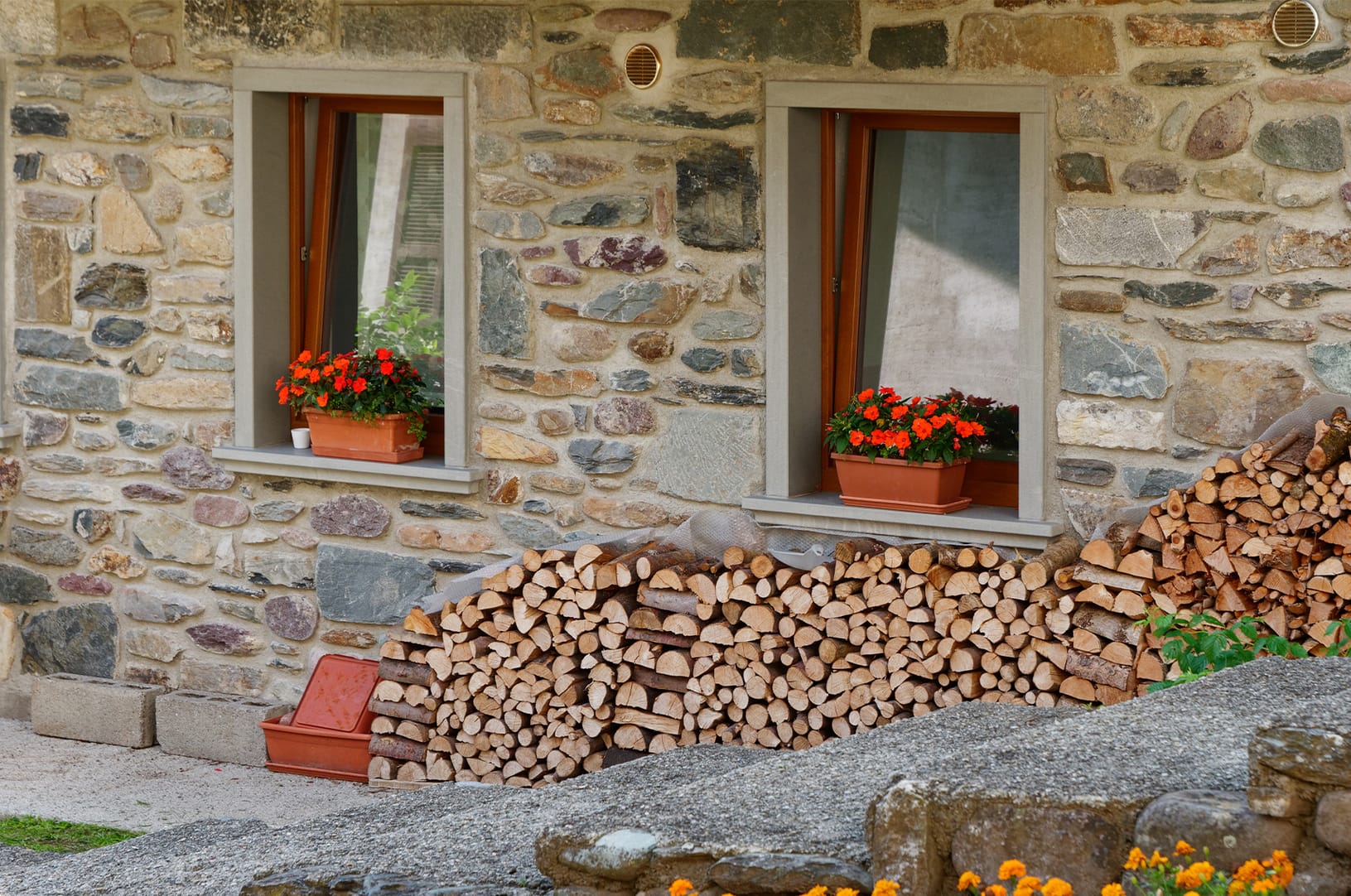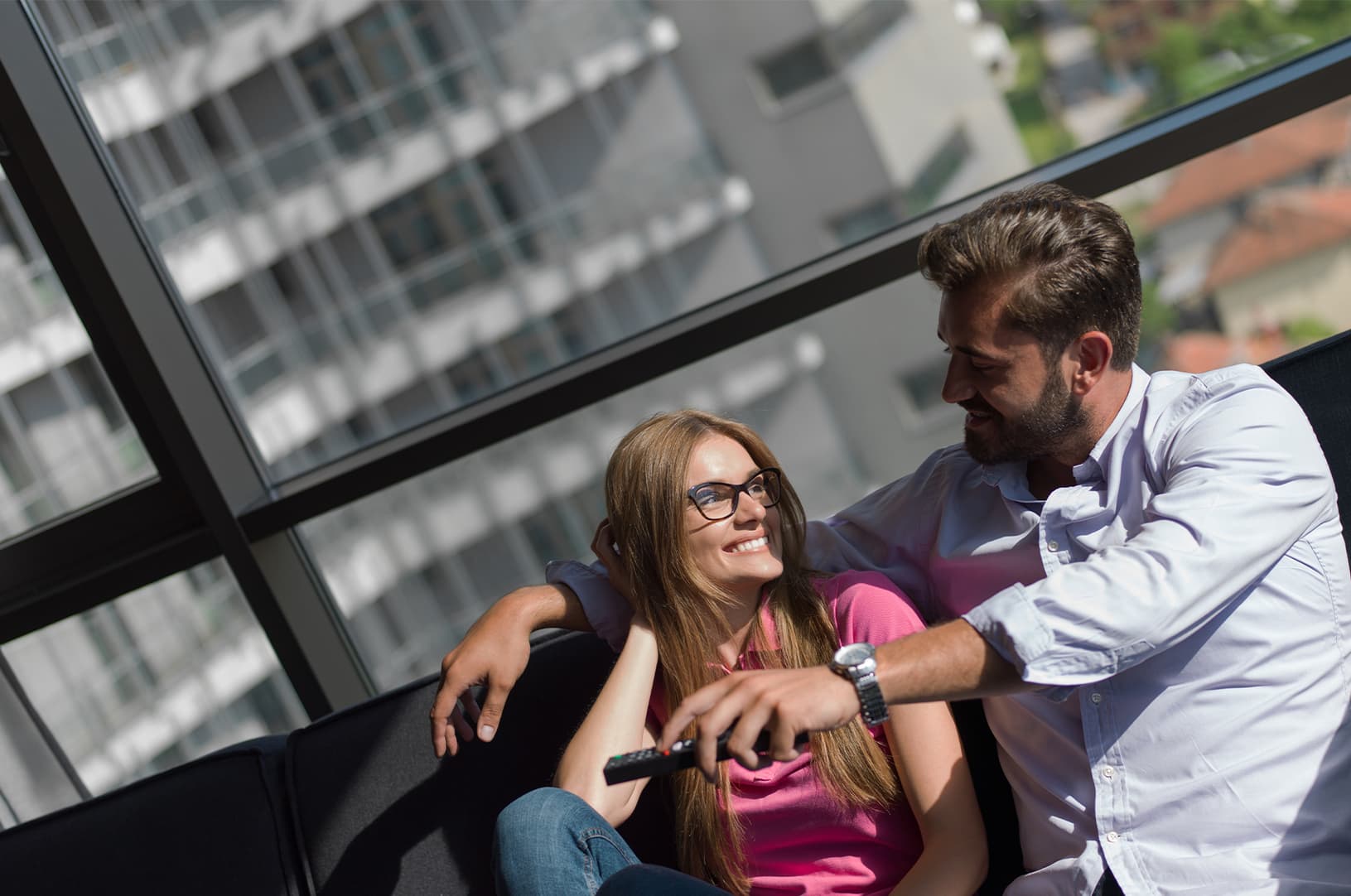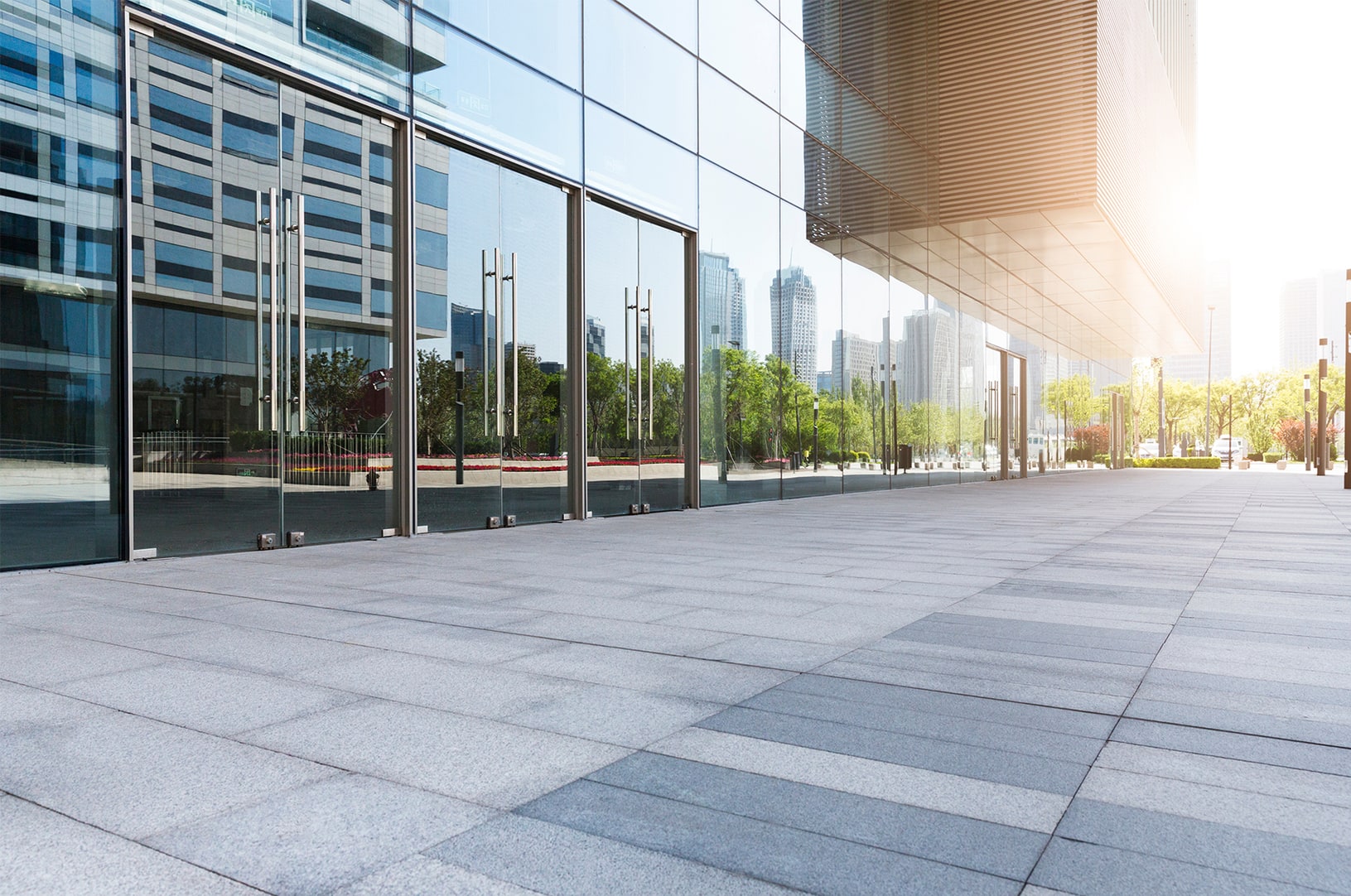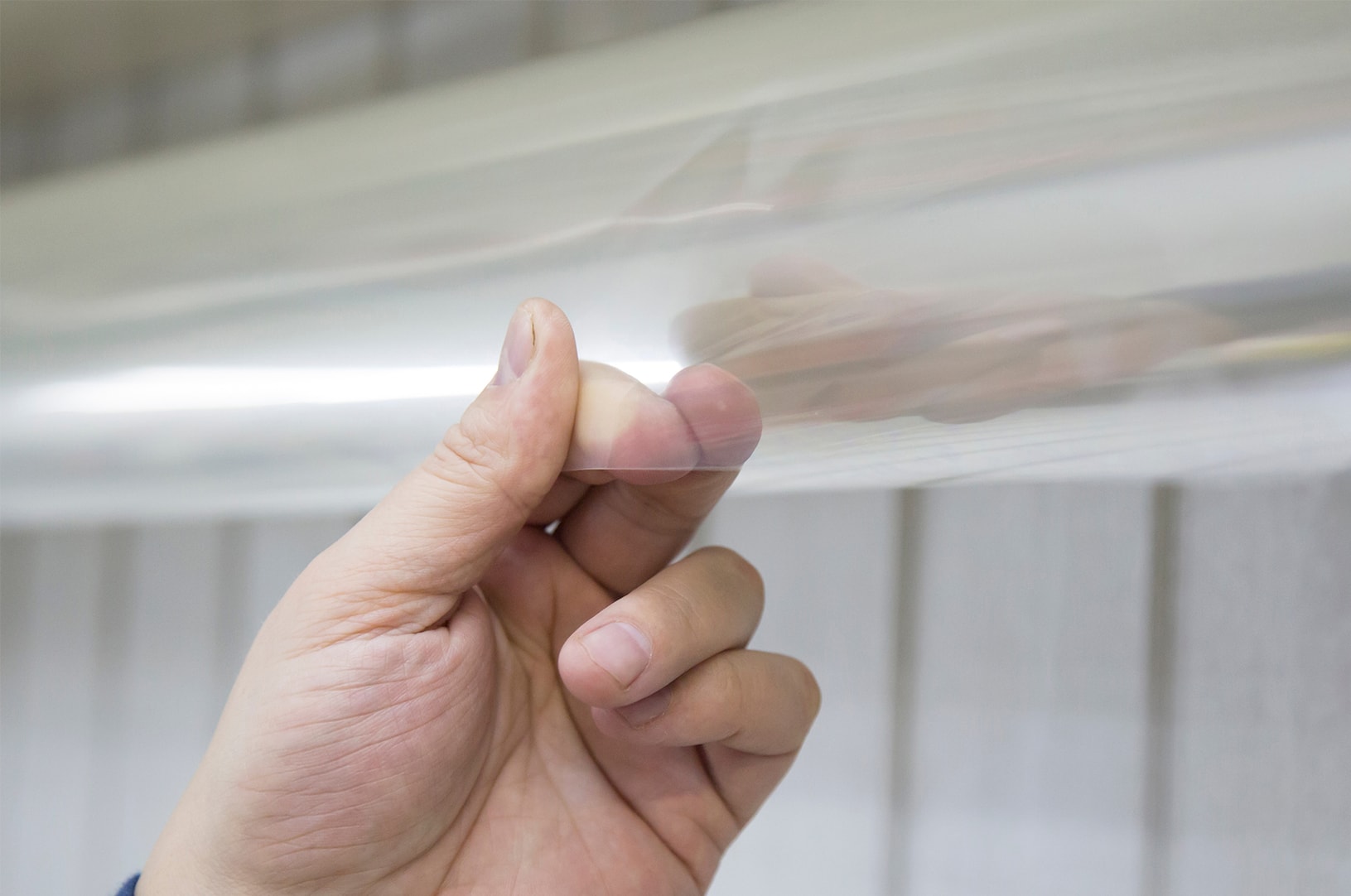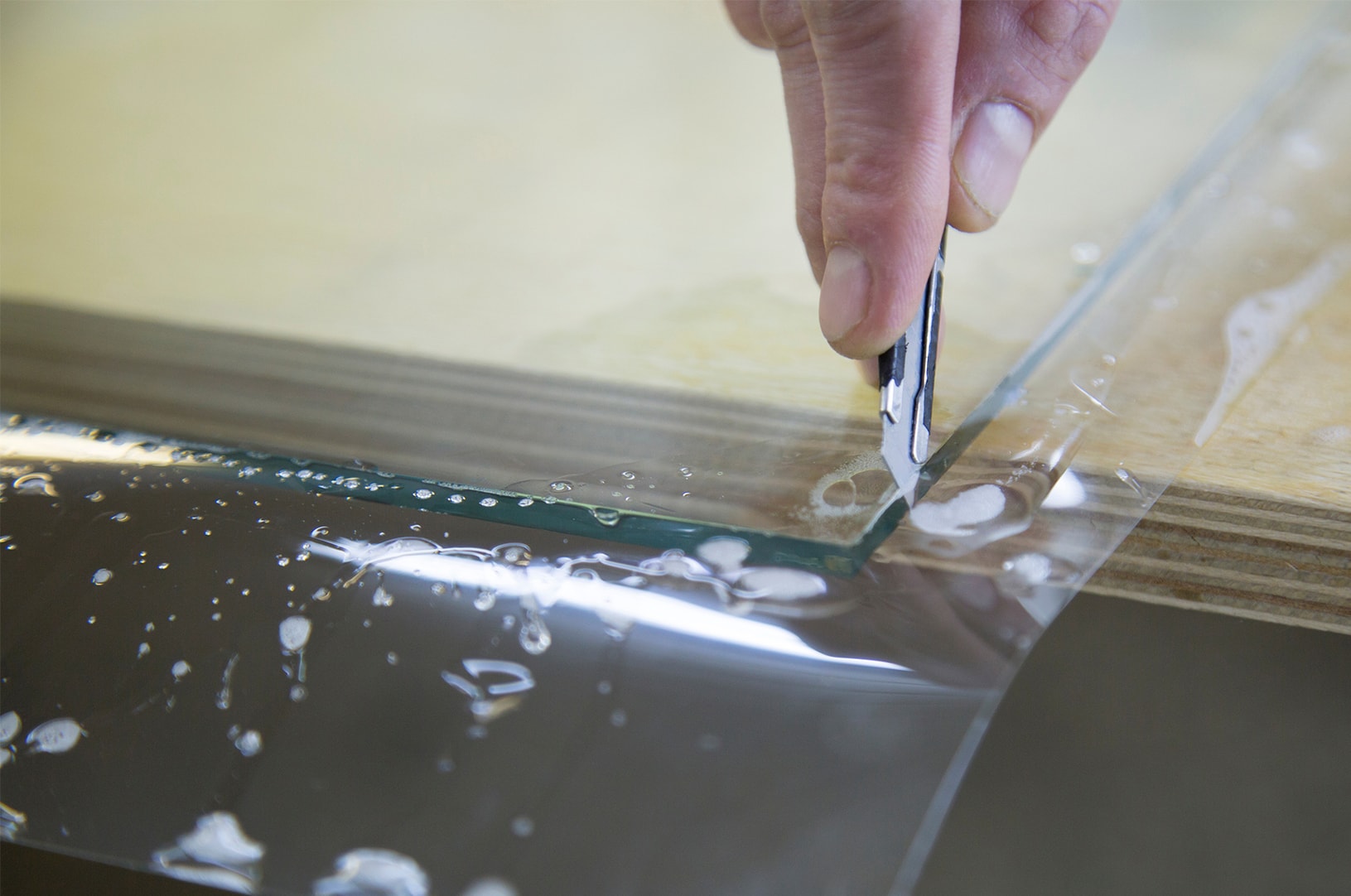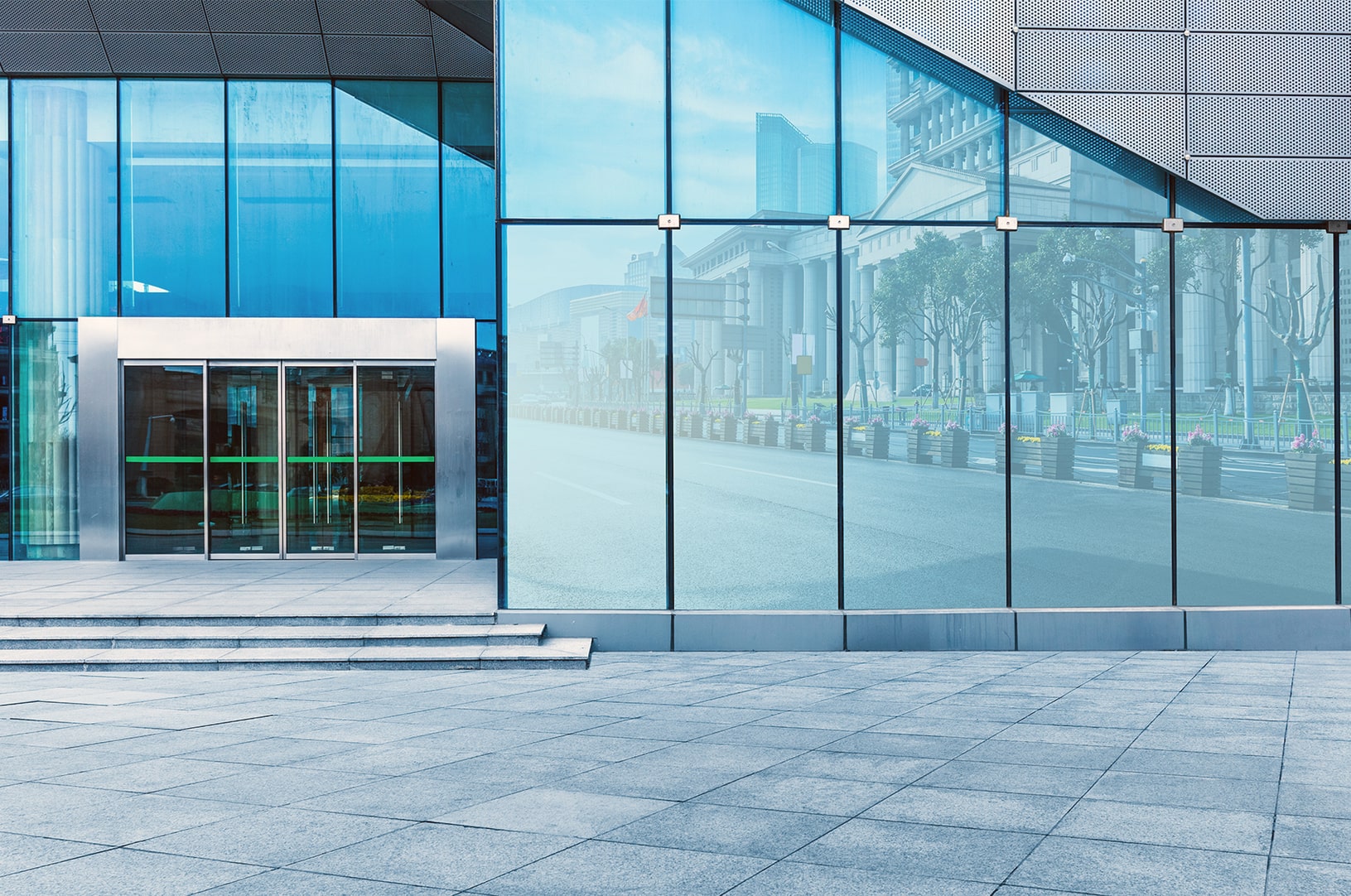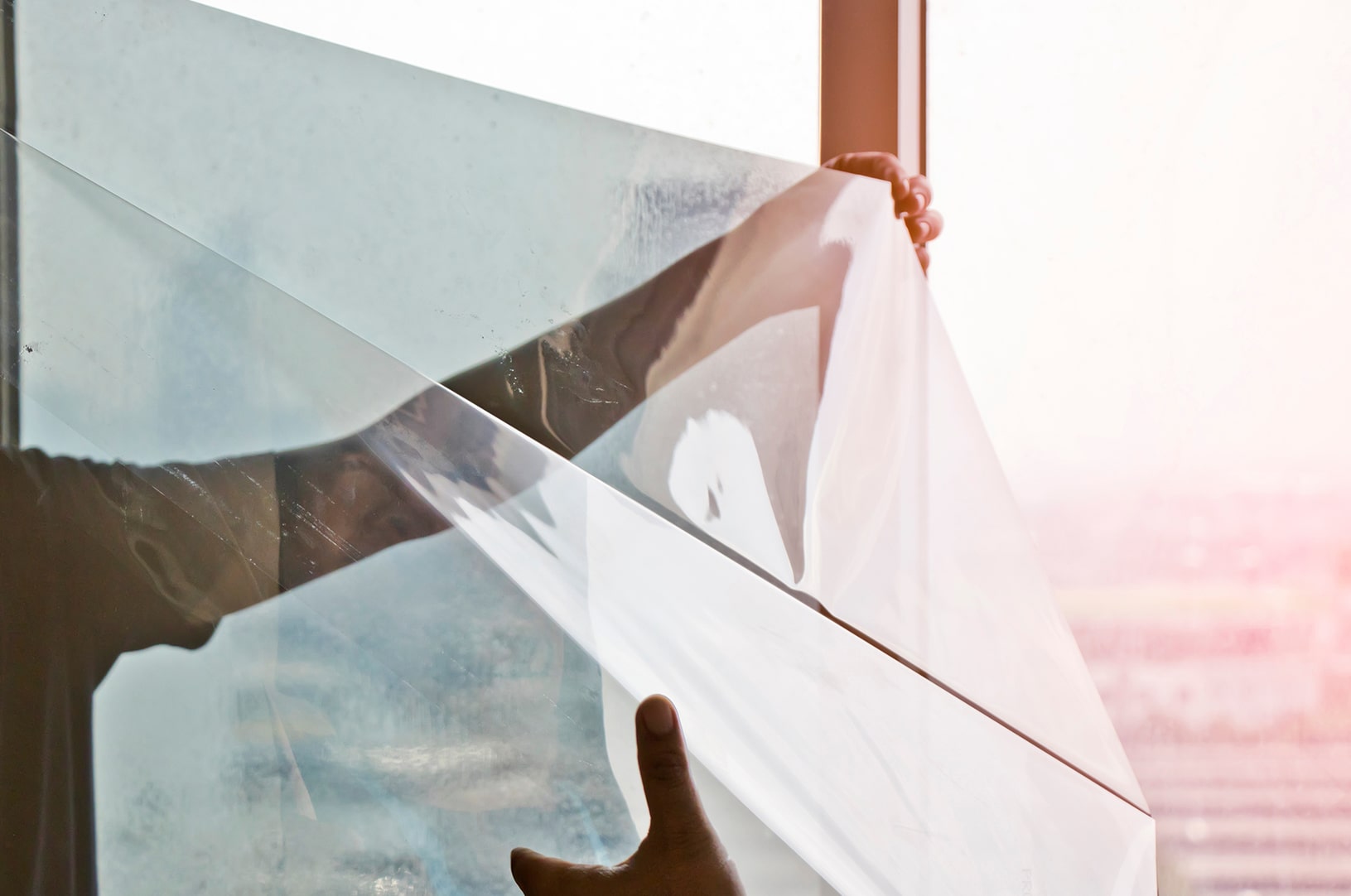 Parts Needed For Installation:
The key to professional-looking Security Window Film installation is starting with the correct tools and following through with proper techniques. The Window Film application kit offers a complete tool assortment that was tested by window film installation professionals. That, combined with our thorough installation videos will get your film up in no time!
Easy step-by-step installation process: 1. Trim film 2. Spray the film solution, 3. Lay film on glass, 4. Smooth with squeegee, 5. Trim excess film with razor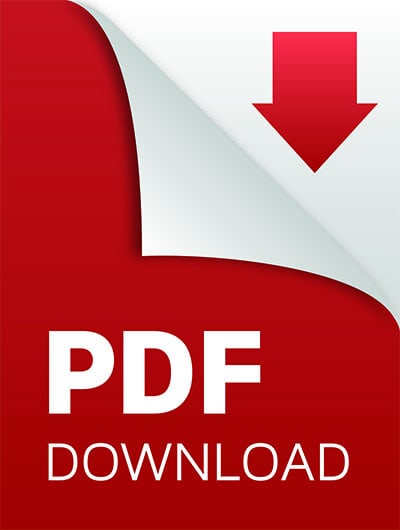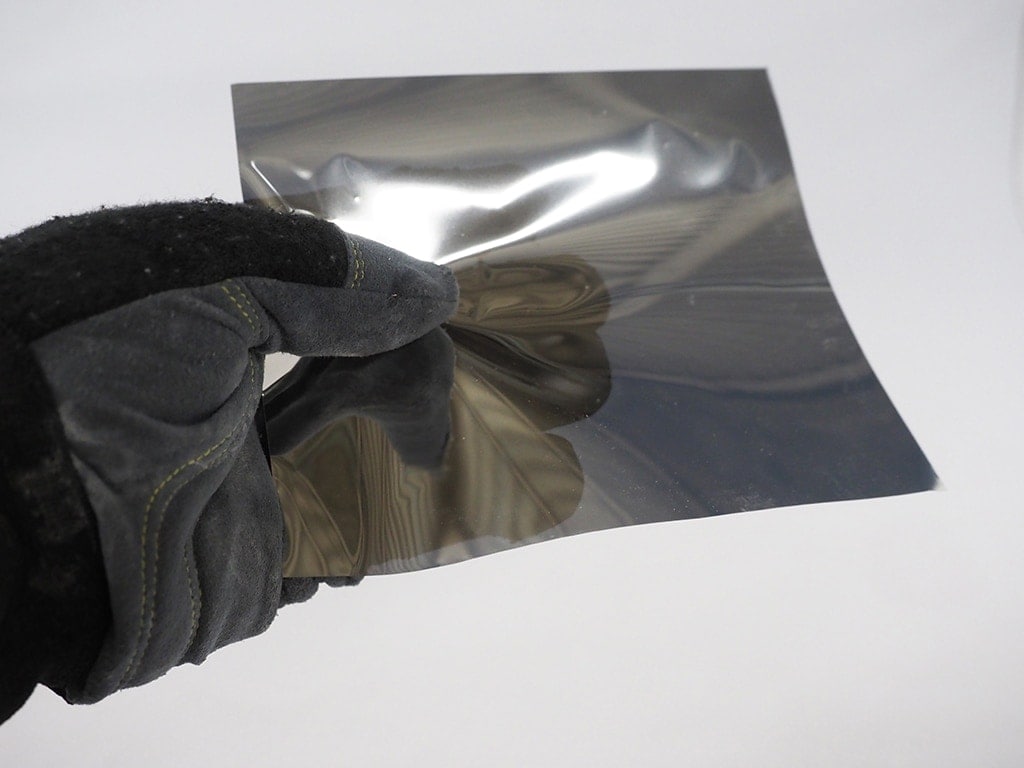 Trim the film with scissors or box cutter to be slightly larger than your glass.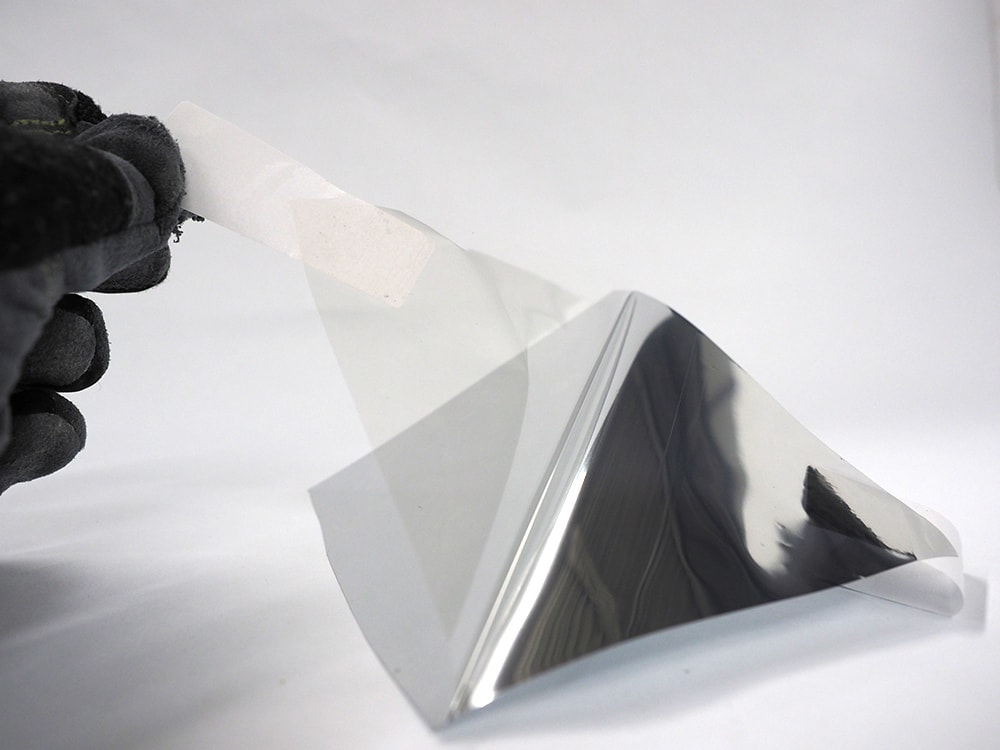 Peel the protective layer off of the film, this is the side that will be facing the glass.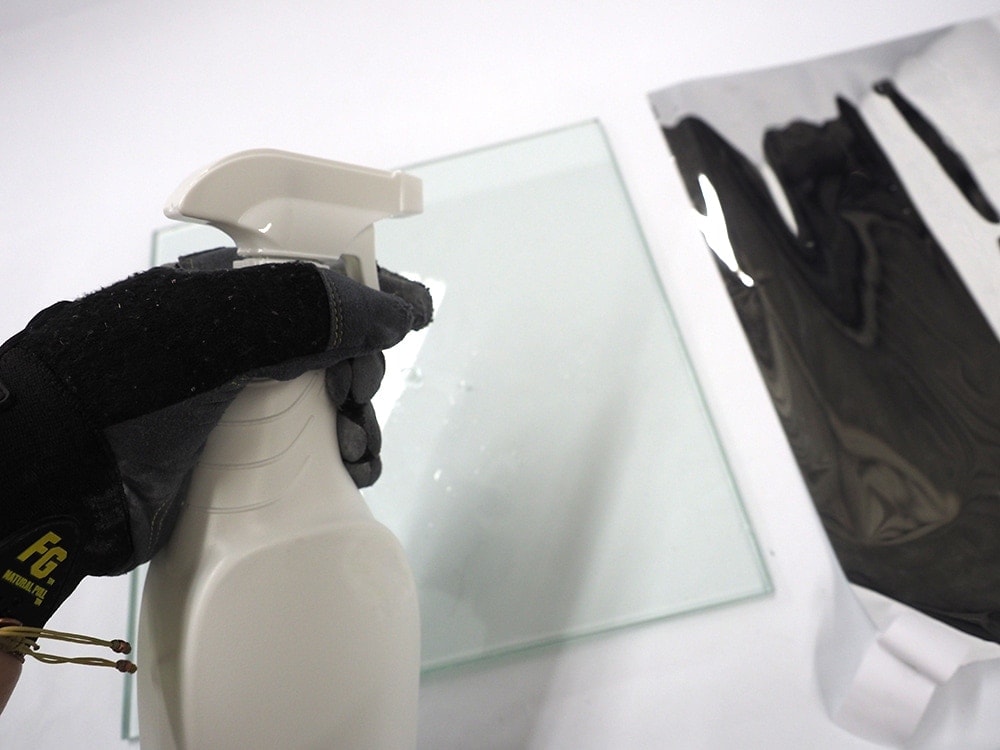 Completely spray down both the glass and the film with application solution before installation.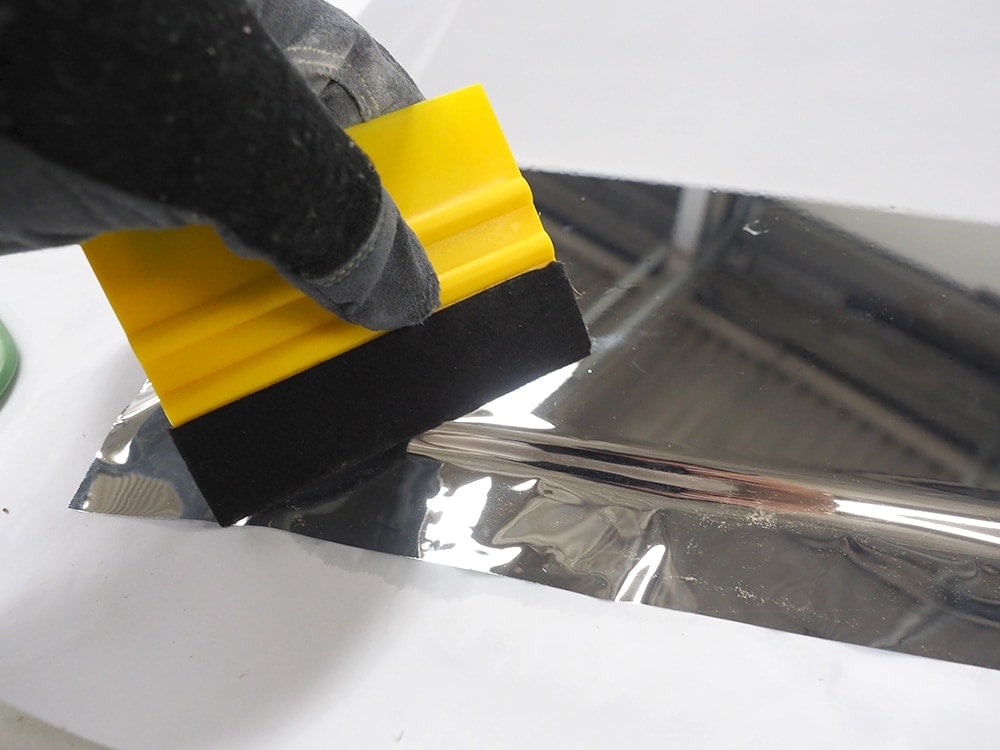 Use the squeegee to push out any water from under the film.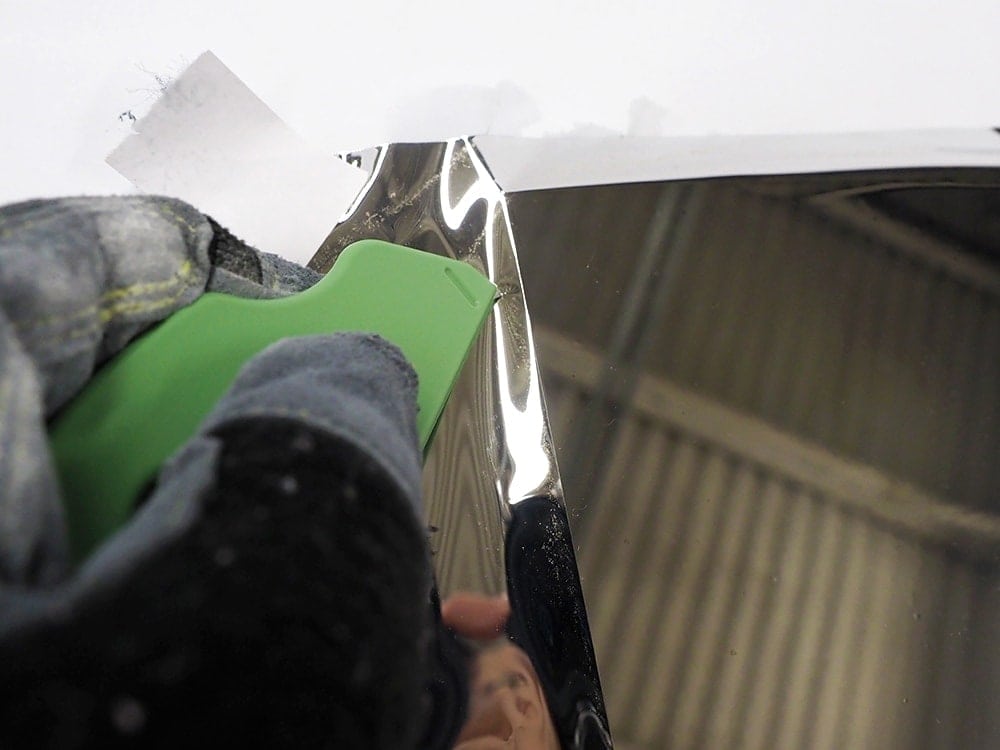 Be sure to trim any excess film with a razor blade once it has been applied.
A 12″ x 12″ clear glass with tinted Security Window Film applied.
How Fast Do You Ship Security Window Film?
We're standing by to process your order immediately. We keep the Security Window Film in stock, ready to cut and ship right away.
Where Can Security Window Film be Shipped?
We are able to ship this worldwide. It can be ordered worldwide directly through the online cart. If you have any questions or trouble processing an order, contact us and we will help you get it processed!
Shipping Location & Transit Times
All orders will ship directly from our factory at 5232 Airport Hwy, Toledo, OH, 43615.
Transit Times Include:
FedEx Ground – 2 to 5 business days

FedEx Economy International – 2-5 business days to most locations

FedEx Priority International – 1-3 business days to most locations
For international transit times, we can estimate it more precisely with a postal code or complete shipping address – contact us for exact delivery dates.
Frequently Asked Questions
What's the Best Way to Clean the Film?
We recommend that you clean the film with microfiber wipe and 50% isopropyl solution (lens cleaner).
Do We Offer Wholesale or Quantity Discounts on the Security Window Film?
For quantities 2+, the 15% discount is applied automatically through the online cart. For high volume quotes or trade pricing, contact us.
What is the Largest Security Window Size We Make?
The maximum size for the Security Window Film is 6ft x 100ft.
How Easy is it to Install Security Window Film?
It's incredibly easy to install, provided you have the application kit and are following the installation directions above. You simply clean and wet the surface, then lay the film on it and trim around the edges.
Which Side of the Window do I Install the Film On?
For home and office privacy, you will want to install the film on the inside of the window so it is not exposed to the outside elements (rain, snow, etc). It can be installed in either direction for other projects.
Can You Install Security Window Film on Dual Pane Windows?
Assuming it's a window on the outside of a building, the film should be installed on the inside of the room, just like a regular installation.
Can I Make My Own Application Solution to Install the Film With?
It's a good idea to order our installation kit for the best results. Alternatively, you can make a decent substitute by adding a quarter of a teaspoon of no tears baby shampoo (without conditioner) to one quart water, shake up, allow the bubbles to settle, then use
Can the Security Window Film be Installed on Different Glass Shapes?
Yes, you can apply the Window Security Film to custom shapes of flat clear glass (or slightly curved glass).
What Tips and Tricks Do You Have for Installing the Security Window Film?
Study the instructions and use YouTube to see demonstrations before you begin. Lay out all needed tools within arms reach before you begin. These tools include: application solution, squeegee, a utility knife or razor blade, microfiber cloth or coffee filters, transparent tape, and window cleaner to clean the glass before you begin. Use smaller pieces of extra film to practice application before starting your first window. Two people working together make this a very simple project. Apply the application solution generously to keep the glass and the adhesive side of the film wet during the application.