Security Window Film, also known as safety film, can be applied to clear glass, or even a Two Way Mirror for increased privacy.
In addition to providing visual privacy, it acts like a laminated glass once it is applied to your window. If the window breaks, it'll stick together just like a car windshield. By using Security Window Film combined with simple lighting techniques, you can create complete privacy and security all in one!
Buy a Roll of Security (Laminated) Two Way Mirror Film
5″ x 8″ Security (Laminated) Two Way Mirror Film

$10.75

   

$10.75Add to cart
Adds security and daytime privacy
Reduces heat and glare
Absorbs impact when broken
Reduces property damage
99% UV Protection
Easy to trim
Can see outside
Easy to install
Cost effective solution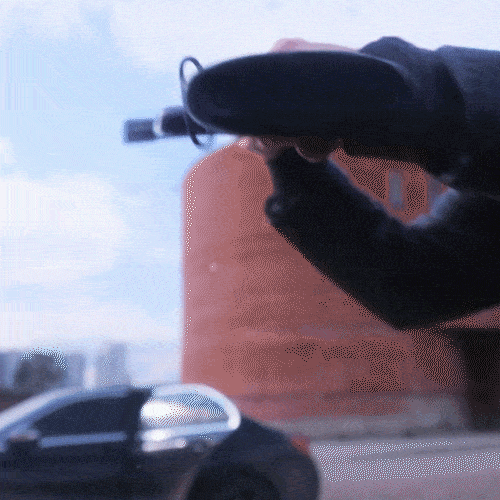 Residential Homes
Offices
Education
Retail Store Windows
Government Buildings
Restaurants
Warehouses
Public Spaces
Police Stations
Jails & Prisons
The key to professional-looking Security Window Film installation is starting with the correct tools and following through with proper techniques. The Window Film application kit offers a complete tool assortment that was tested by window film installation professionals. That, combined with our thorough installation videos will get your film up in no time!
Frequently Asked Questions
What's the Best Way to Clean the Film?
We recommend that you clean the film with microfiber wipe and 50% isopropyl solution (lens cleaner).
Do You Offer Wholesale or Quantity Discounts?
For quantities 2+, the 15% discount is applied automatically through the online cart. For high volume quotes or trade pricing, contact us.
What is the Largest Security Window Size We Make?
The maximum size for the Security Window Film is 6ft x 100ft.
How Easy is it to Install Security Window Film?
It's incredibly easy to install, provided you have the application kit and are following the installation directions above. You simply clean and wet the surface, then lay the film on it and trim around the edges.
Which Side of the Window do I Install the Film On?
For home and office privacy, you will want to install the film on the inside of the window so it is not exposed to the outside elements (rain, snow, etc). It can be installed in either direction for other projects.
Can You Install Security Window Film on Dual Pane Windows?
Assuming it's a window on the outside of a building, the film should be installed on the inside of the room, just like a regular installation.
Can I Make My Own Application Solution to Install the Film With?
It's a good idea to order our installation kit for the best results. Alternatively, you can make a decent substitute by adding a quarter of a teaspoon of no tears baby shampoo (without conditioner) to one quart water, shake up, allow the bubbles to settle, then spray it onto the glass.
Can the Security Window Film be Installed on Different Glass Shapes?
Yes, you can apply the Window Security Film to custom shapes of flat clear glass (or slightly curved glass).
What Tips and Tricks Do You Have for Installing the Security Window Film?
Study the instructions and use YouTube to see demonstrations before you begin. Lay out all needed tools within arms reach before you begin. These tools include: application solution, squeegee, a utility knife or razor blade, microfiber cloth or coffee filters, transparent tape, and window cleaner to clean the glass before you begin. Use smaller pieces of extra film to practice application before starting your first window. Two people working together make this a very simple project. Apply the application solution generously to keep the glass and the adhesive side of the film wet during the application.