One Way Mirror Film
One way mirror film, also known as two way mirror film or privacy film, is applied to glass to turn it into a one way mirror. One way mirror film provides a high level of privacy during the day on homes and offices, and is also used to create infinity mirrors and observation rooms. It's available in standard size rolls which are easily cut to fit your window with a blade or scissors.
Ordinary mirror films are too transparent to provide a person with sufficient privacy as they do not have enough reflectivity. One-way mirror film is much better at achieving total privacy due to its high level of reflectivity and low transparency.
Buy a Roll of One Way Mirror Film
Photo Gallery of One Way Mirror Film
Videos of One Way Mirror Film
Features of One Way Mirror Film
Maximum possible privacy
Turns glass into 2-way mirrors
Easy installation
Cuts with scissors
Inexpensive compared to glass
Improves energy efficiency
Ships Immediately
Carefully Packaged
Fully Insured
How fast does it take to get the one way mirror film?
We have rolls of the film in stock and ready to go, and experts standing by to process your order immediately!
Where do you ship?
Worldwide! If you are having issues purchasing the order, or with shipping, please contact us!
To enhance window privacy, the most effective and affordable solution is the application of reflective film. Once applied, the film will turn the exterior side of the glass or window, into a mirror.
By applying this film, you will be preventing vision through the glass, while maintaining the view from inside. While many window films deliver a bit of daytime privacy, if you're looking for full daytime and nighttime privacy you'll need a highly reflective film.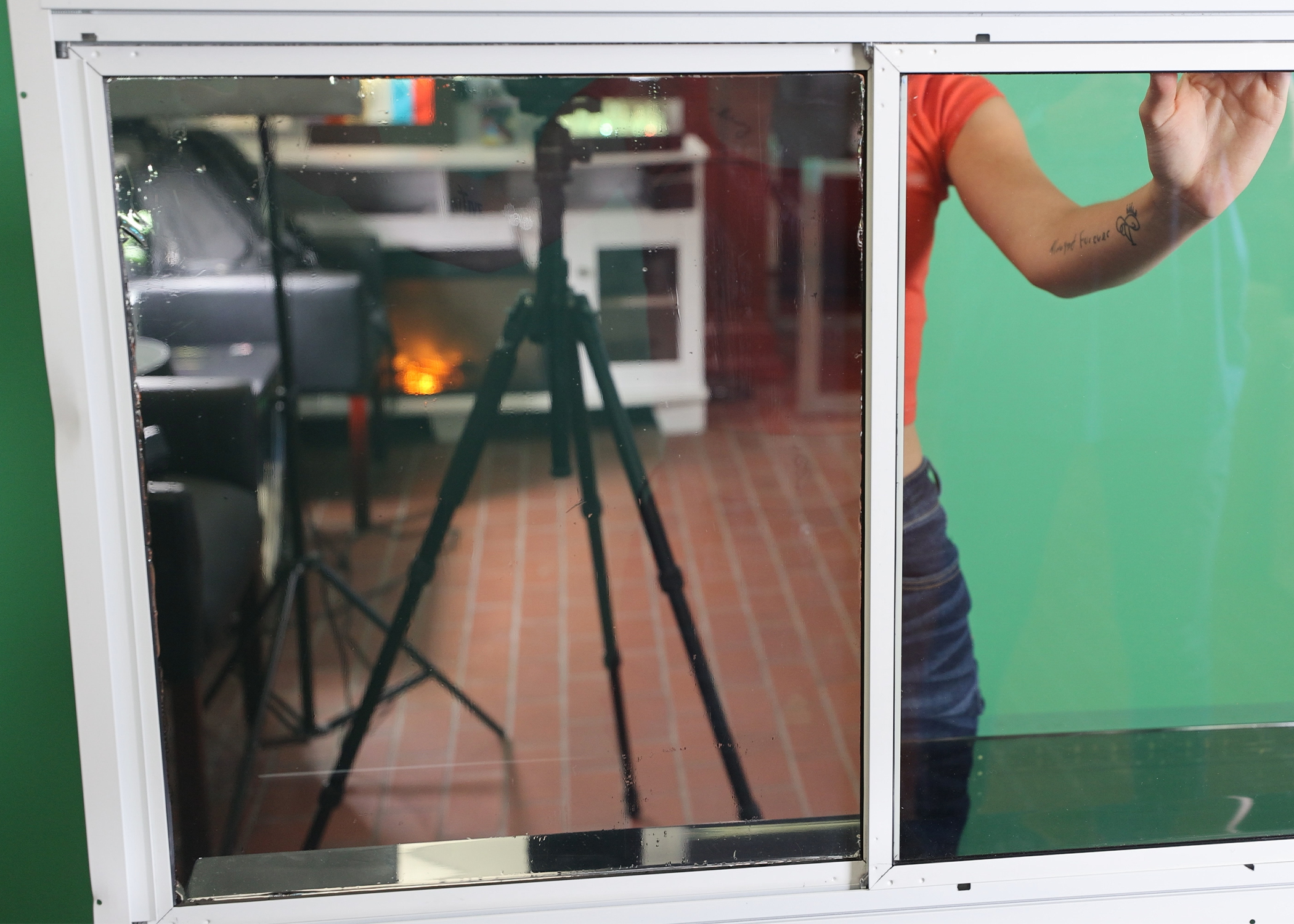 What is One Way Mirror Film?
One way mirror film is a thin poly material that incorporates several layers to control several different properties, such as UV light, heat, glare, and privacy. Enhancing your privacy is not the only thing achieved with this film, it also makes windows more energy efficient by reflecting the sun's rays. One way film also protects your eyes from the harsh, blinding UV rays, and prevents bothersome glare on televisions and computer screens.
Enhancing Privacy At Night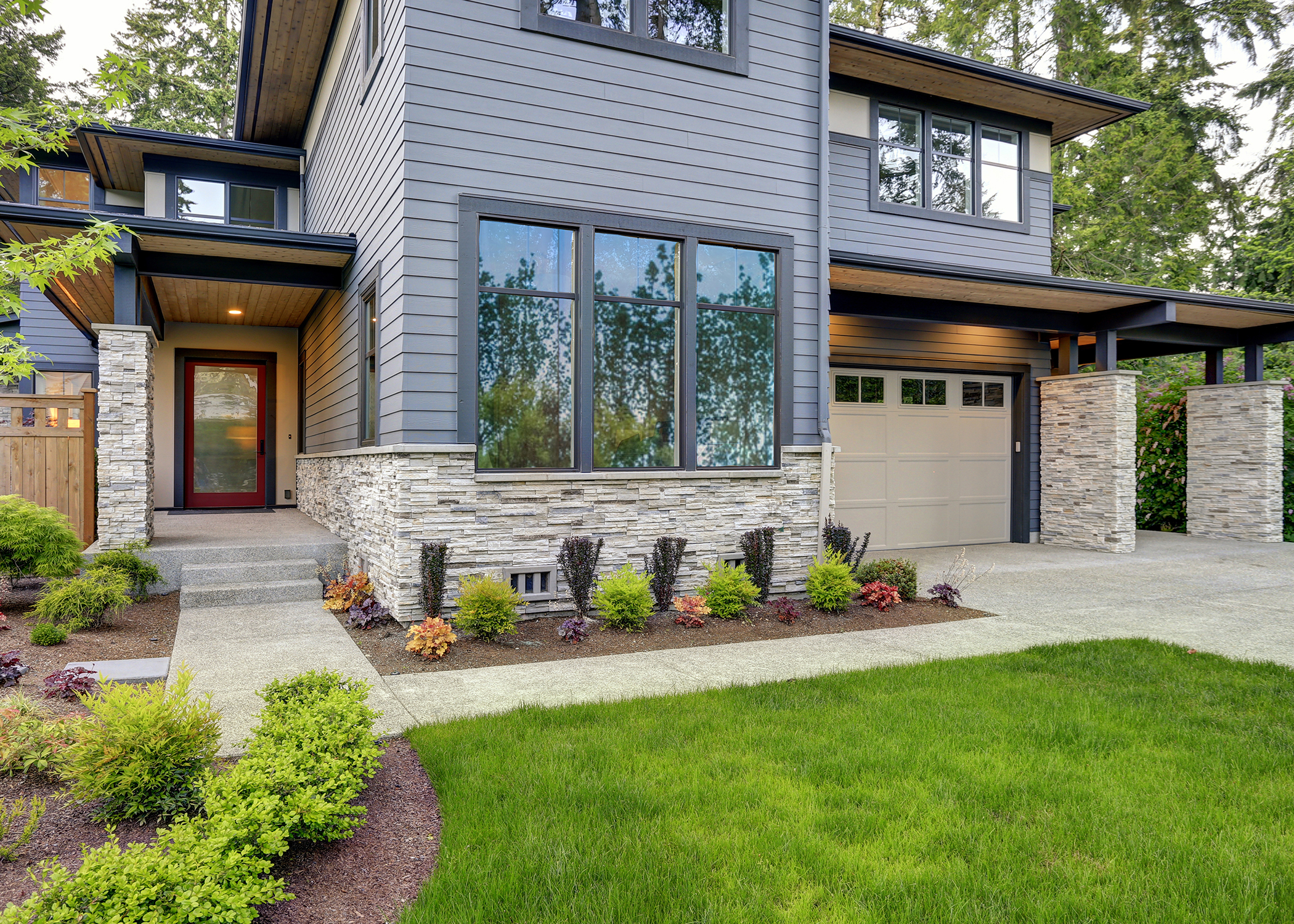 A question that is often asked when considering the one way mirror film is "How can it work at night?" and this is a great question. The answer is simple–for many homes, there's already a lot of street light outside, which creates glare on the mirror side of the film. The glare reflects off of the mirror film and provides you with the same level of privacy that would be received in daylight.
If you're located in a more secluded area, where there may not be sufficient streetlight glare to create the same effect, then that's okay! Additional glare is easy to add with a solar powered light, which is available at any hardware store or wal-mart. By using window film combined with simple lighting techniques, you can create complete privacy!
How Else Can I Create Window Privacy?
There are several ways to accomplish window privacy. The most common is frosted film, which works great if you don't need to see through it. One way mirror film is preferred by most, because you can see out from inside, keeping an eye on deliveries, strangers, and potential bad guys.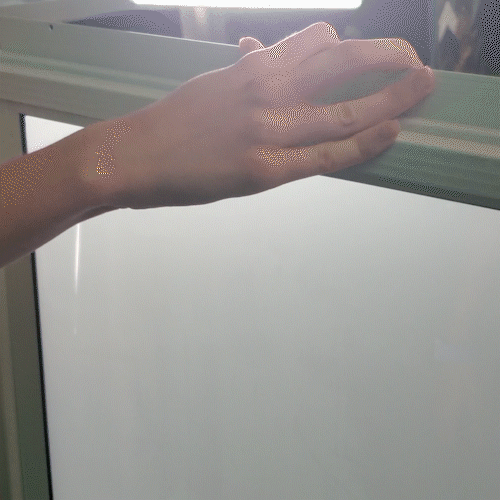 One way mirror film is for more than just everyday, home security, it is also used in a multitude of creative applications.
In-between offices
This is perfect for when someone inside of an office, such as a manager, wants to be able to see out, but they don't want the entire facility to be able to see what they're doing. We offer special film on our website that's directional–meaning, it's transparent from one side and reflective from the other. While the directional film doesn't offer as high privacy as our maximum security film, directional film works great when both sides have equal lighting and full privacy isn't required.
Schools
Schools also use this for security and privacy purposes. Two different common uses of it are :
In a daycare, the supervisors like to be able to keep discreet observation of staff, and also allow visiting parents to observe their kids without distracting them. In high schools, the film is often turned around so teachers can see out but intruders can't see in. Sometimes combined with ballistic glass or plastic, it can add an additional layer of security in case of a school shooting.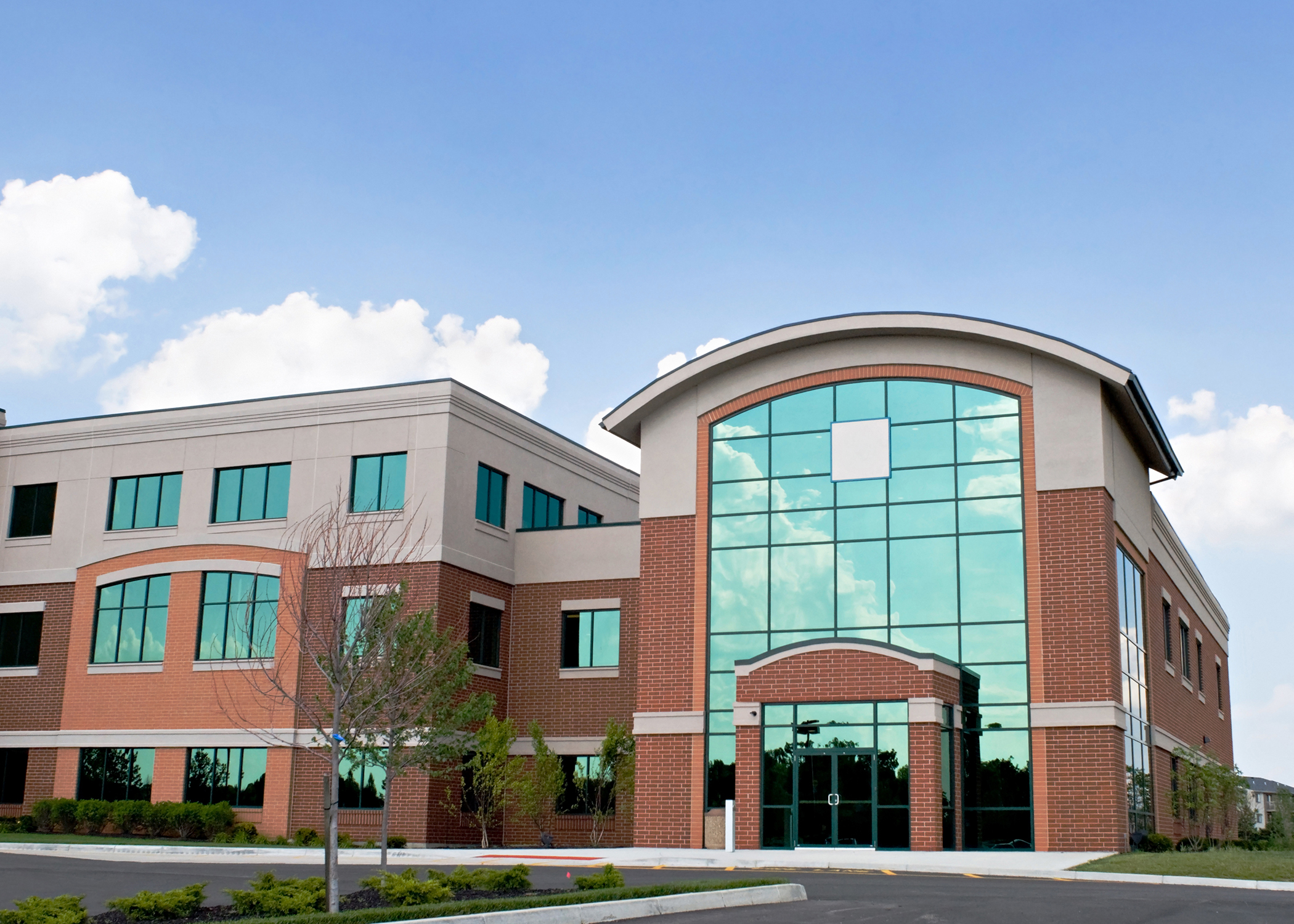 Dance Studios
Dance studios benefit from directional two way mirror film: parents can sit in the lobby and watch their kids while they can still see their own reflection.
Store Security
Two way mirror film works great for store security, providing managers with discrete observation of employees and thieves. The thieves never know if they're being watched or recorded.
Smart Mirrors & Infinity Mirrors
We offer directional two way mirror film which is great for smart mirrors and infinity mirrors to create a reflection that goes on to infinity!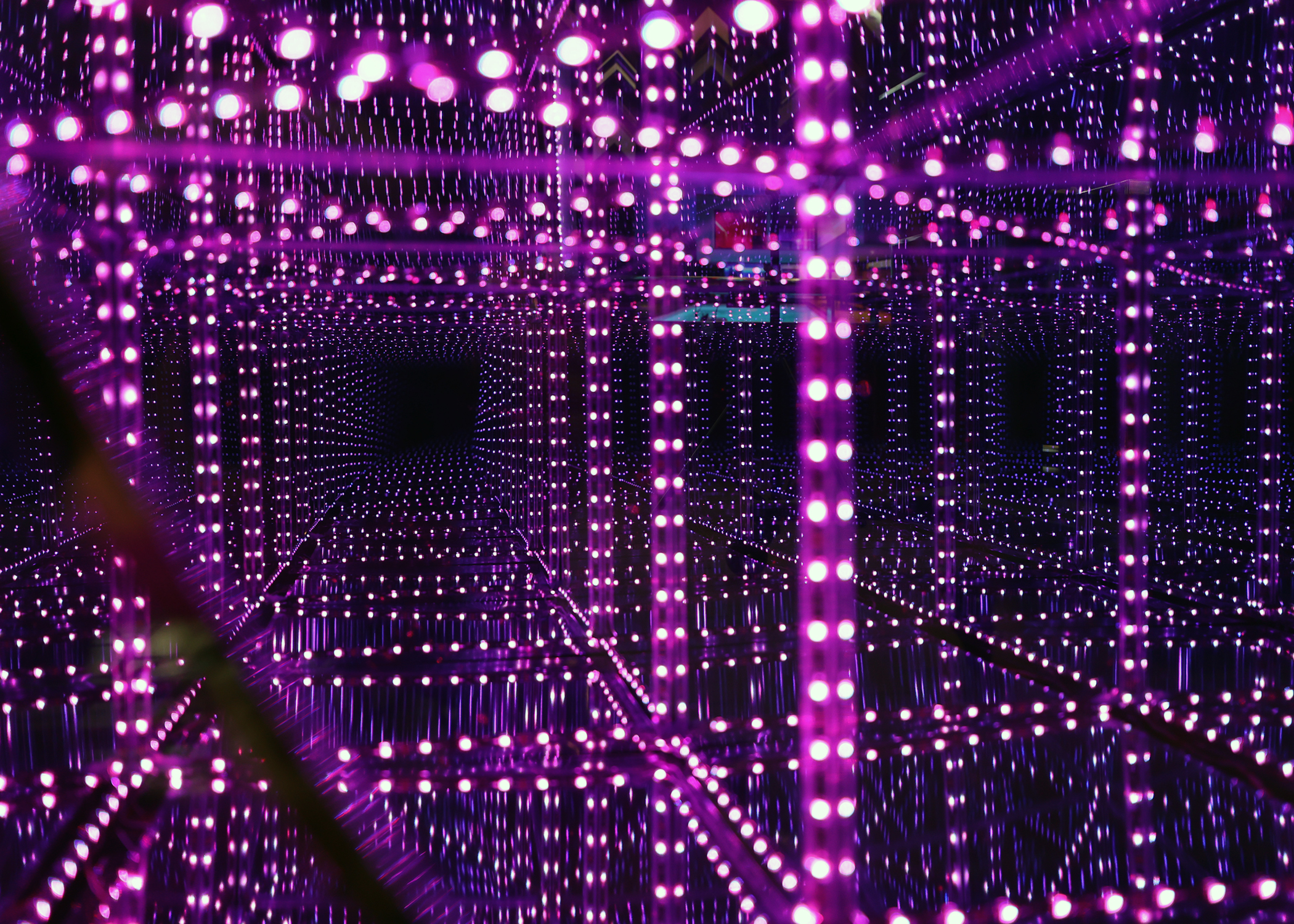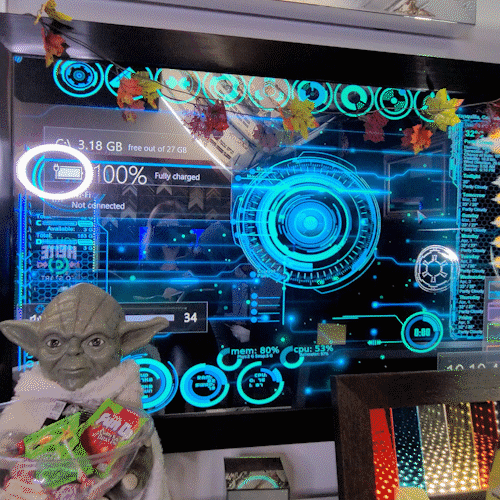 Police Stations & Jails
And of course the most classic portrayal of the two-way mirror film is for jails and interrogation rooms.
Candid Camera Shows
One way mirror film is commonly used in comedy shows and candid camera shows.
Shows such as Big Brother and Couples Therapy have a camera crew behind two way mirrors filming the contestants from multiple angles. They typically use one of our beamsplitter or smart mirrors to ensure flawless recording clarity through the mirror.
How One Way Mirror Film Works:
The classic example of two way mirrors is in the movies where there's a police lineup.
What a lot of people don't realize is that in the movies and on TV, the producers will literally swap in and out a regular mirror with a completely clear piece of glass. This is done to give the illusion that it's a two-way mirror.
The primary reason for having to switch a regular mirror with a clear piece of glass is because the clear glass allows a camera to film through it with absolutely clear crystal clear picture quality. Another reason for this is that a lot of productions are done last moment and no one realizes that they can just get this film and add it to their window at any time. However, achieving that is totally possible to do and it's super simple to install!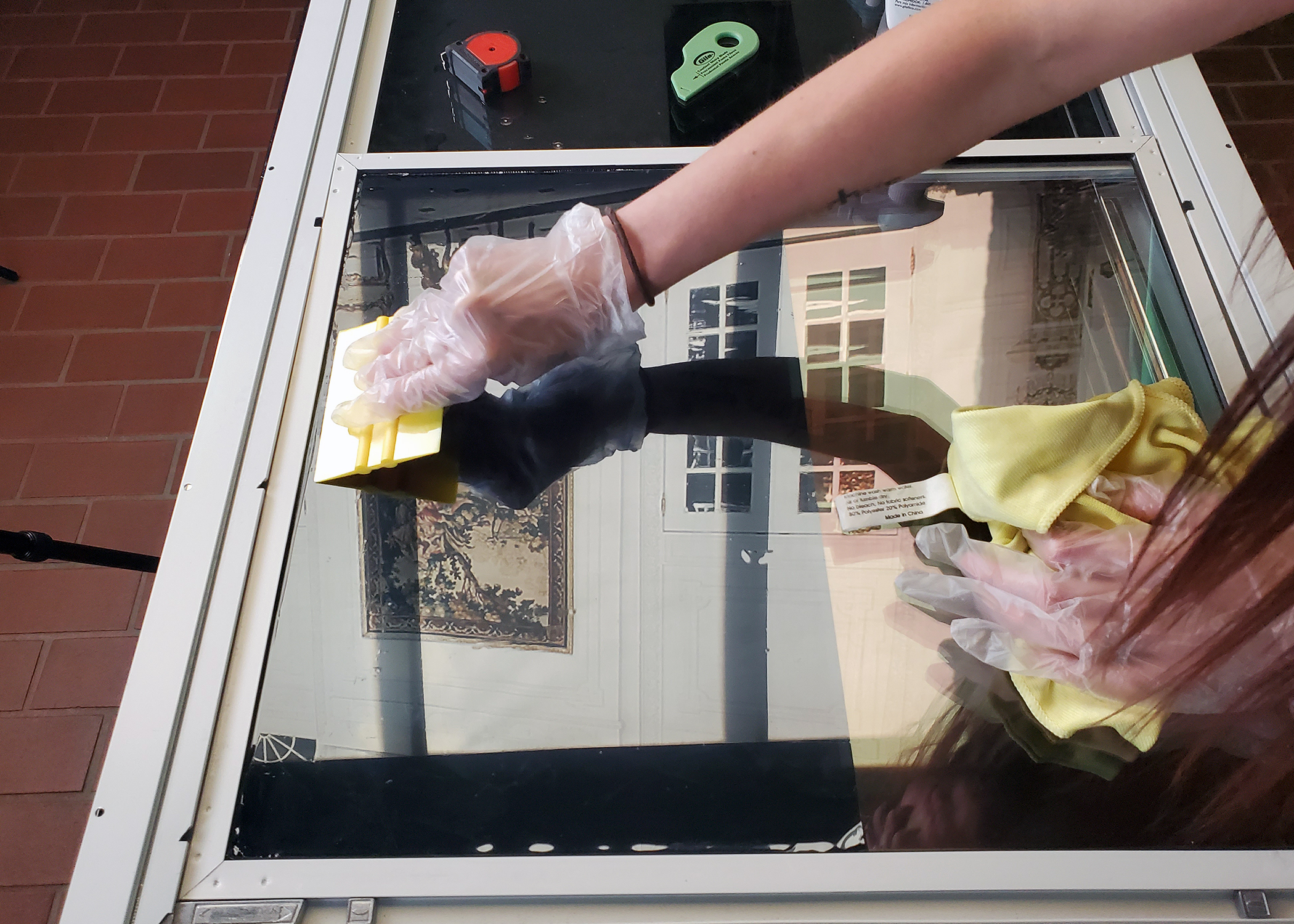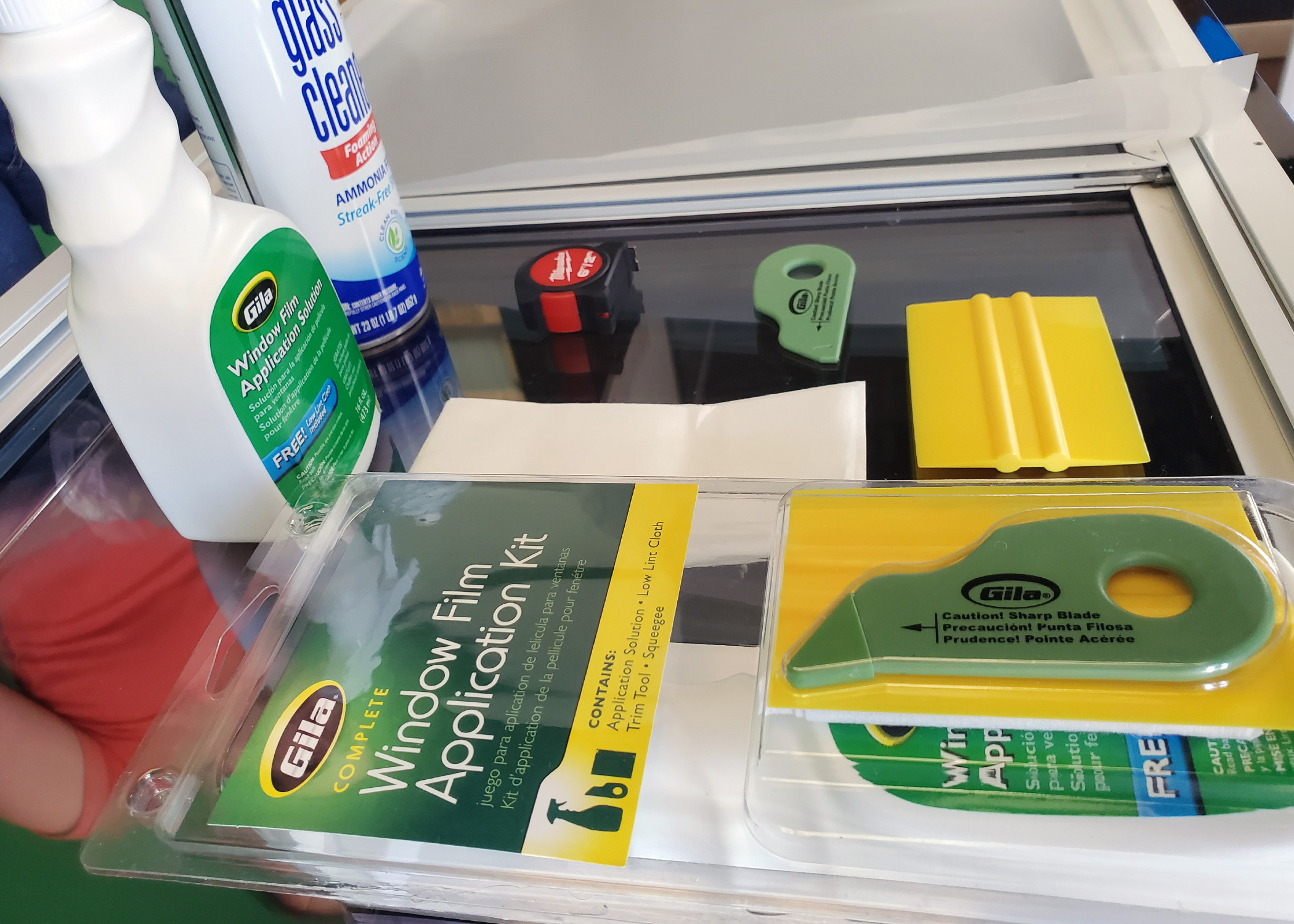 In the police lineup scenario, you have suspects in a bright room, with a light above them to illuminate the suspect and create a lot of glare on the surface of the two-way mirror. Meanwhile, the investigators are standing in a dimly illuminated observation area.
What if the two way mirror is too transparent? You just have to dim the lights! You'll need to dim the lights on the suspects side and brighten the lights on the observation side. If it is reversed, then the suspects can see into the observation side and this is simply the laws of physics coming into play.
The way that you can kind of get around that and offer a high level of privacy is simply by increasing the reflectivity as well as how dark the film is.
The standard film features just a touch of reflectivity, which is fine if you just want daytime privacy. But, if you're aiming for full privacy, day and night, you'll want a very reflective, dark film like our one way mirror film!
The films with less reflectivity are perfect for areas within the home where you still want to have a ton of natural daylight coming in, while still giving you that extra touch of security. While they're not as good at night, they still offer a bit of security, especially when combined with exterior lighting. Alternatively, shades or blinds can be used at night with a high transparency film.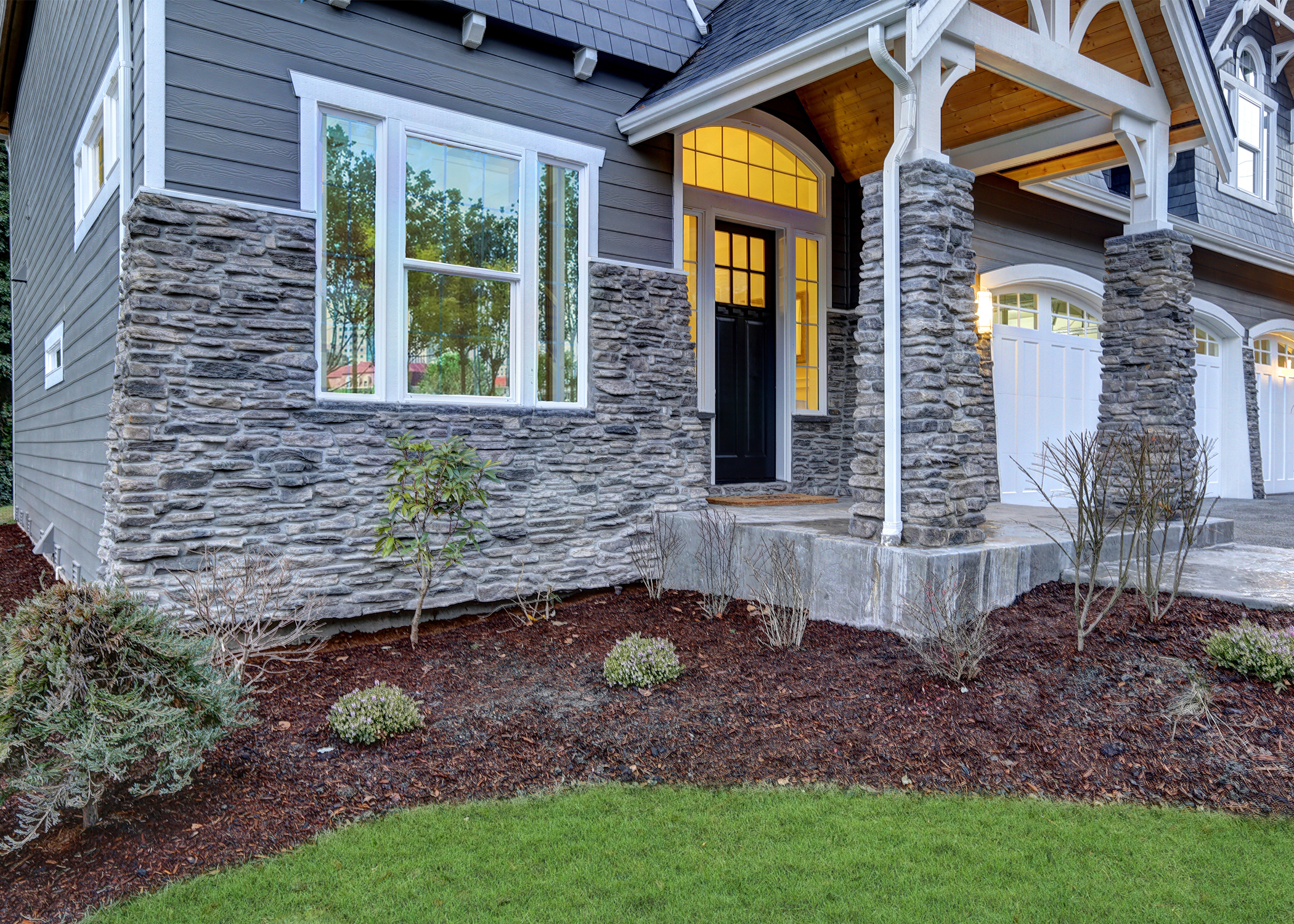 Adding additional outside lighting to your home is very simple! You can make this happen without rewiring your house, or hiring an electrician. Solar and battery powered security lights are easily available from walmart, amazon, home depot, and other stores for extremely low prices. Most additional outside lighting can be easily installed just above the window or out in the yard.
Outside lights will create sufficient glare to provide privacy at night.If you're looking for extra privacy, adding in motion detecting lights along with applying a darker film will solve this dilemma for you. You can find both motion detecting lights, as well as security lights for a low cost Amazon.
Other Options To Increase Window Privacy
Another popular option for rooms where you don't need to be able to see out of the windows, such as a closet, is the frosted film or pattern film! The frosted film or pattern film adds a lot of style, while simultaneously allowing a lot of diffused light to get through and giving you 100% privacy.
What if you want no light passing through your window?
We have an answer for that as well! Opaque films! These will block out 100% of the light, making sure that your room stays dark! This is great for people who work night shift and have no choice but to sleep during the day! It's also great for other scenarios where you're trying to reduce light within a room.
For example, the light coming from the windows could be creating too much illumination on one side, and you're trying to balance lighting in the room for photography. This is another perfect example of when you would want to use a completely opaque black film to get rid of the glare! Alternatively, opaque mirror films can be used to create a double sided mirror.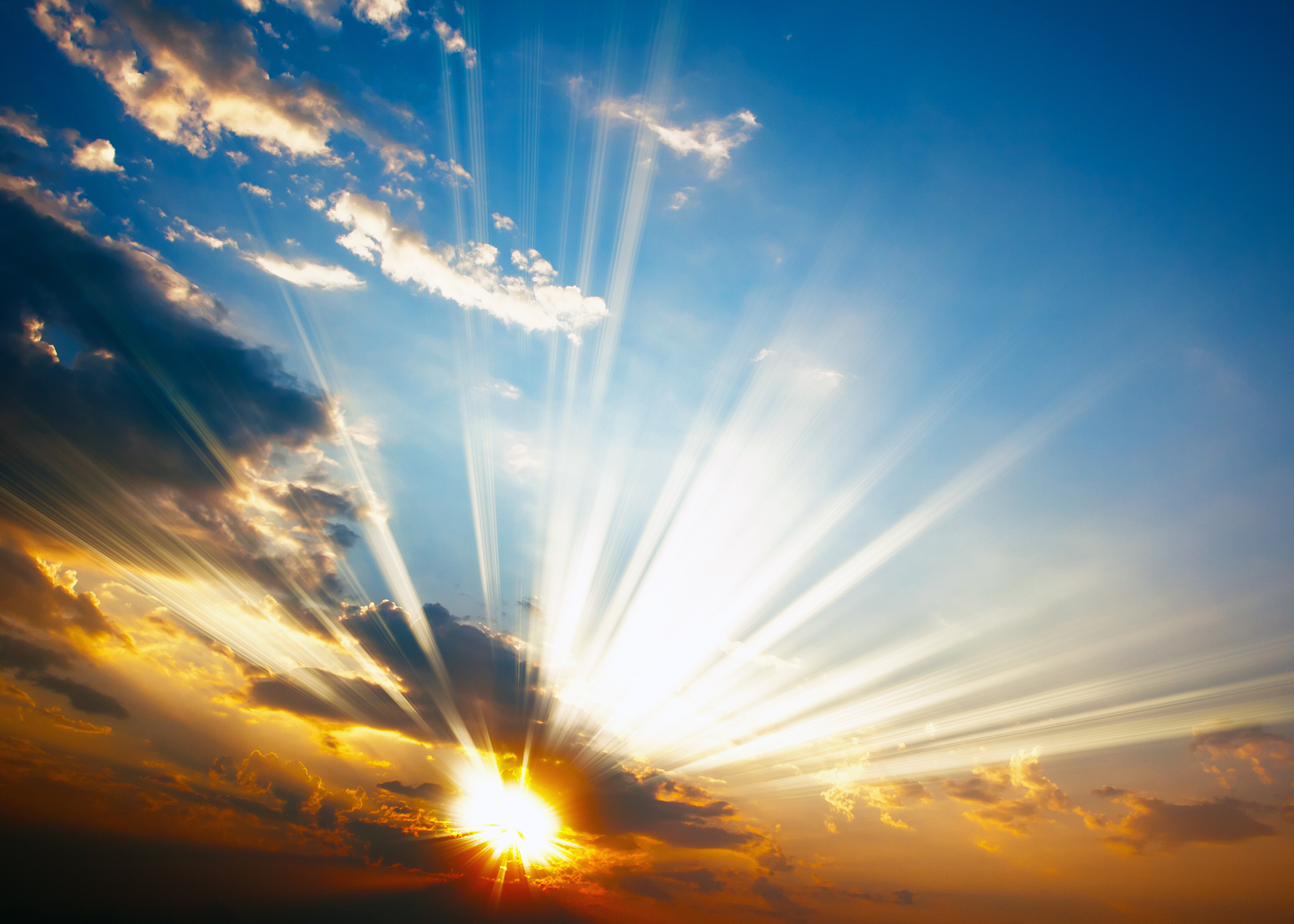 Did you know that UV rays can fade your carpet and furniture? Not to mention the bad health effects from UV radiation.
Another great benefit of any Two Way Mirror film is it protects you and your belongings from harmful UV rays!Adding reflective mirror film on your windows reduces the amount of absorbed solar heat by reflecting it back outside! This is a great money saver, especially in parts of the world with a lot of sun!
Frequently Asked Questions:
Here are some of the top questions we get from clients:
Does it provide night time privacy?
Depends on the lighting conditions–it would work best in a bright metro area with lots of outside light. We recommend blinds and shades used in addition to the film to provide 100% nighttime privacy. Alternatively, we offer frosted films which provide privacy at night.
Can it be cut as needed to fit windows?
Yes, it's easily cut with scissors or utility blade.
During installation, film is cut slightly larger than the glass so you can trim it at the end for a perfect fit.
Is it applied to the inside or the outside?
It's applied to the inside of the window. The adhesive is on the mirror surface.
Can it create privacy between two rooms?
Yes, provided the observation area is darker than the side being observed.
Is it the same as auto tint?
Tint for cars is a lot more transparent to comply with tint laws, which aren't allowed to be too dark or reflective for safety reasons.
As a result, car window tint isn't nearly as effective for creating complete privacy.
Can it be applied to acrylic or polycarbonate?
Yes, it can be applied to acrylic and polycarbonate.
Can I hide a TV or monitor with it to create a Smart Mirror?
Its too dark to see a TV through it, but we offer Smart Mirror glass and two way mirror acrylic which are more transparent.