Puzzled between Two Way Mirrors and Teleprompter Mirrors?
Know you need one of them, but are unsure as to which one will work better for your application?
Discover new methods for improving your production, business, or creative endeavors.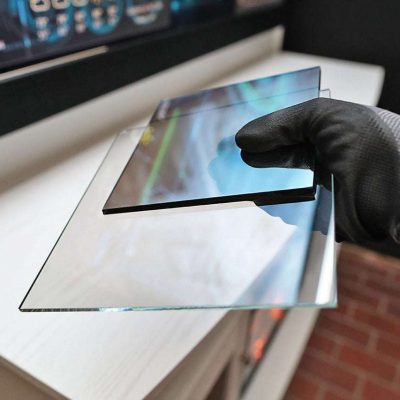 This post will help guide your decision to find the right material for your project. First, watch our live mirror comparison. Then, read the helpful tips and substrate descriptions. By the end of the post, you will have a better understanding of these two optical mirrors and their ideal applications.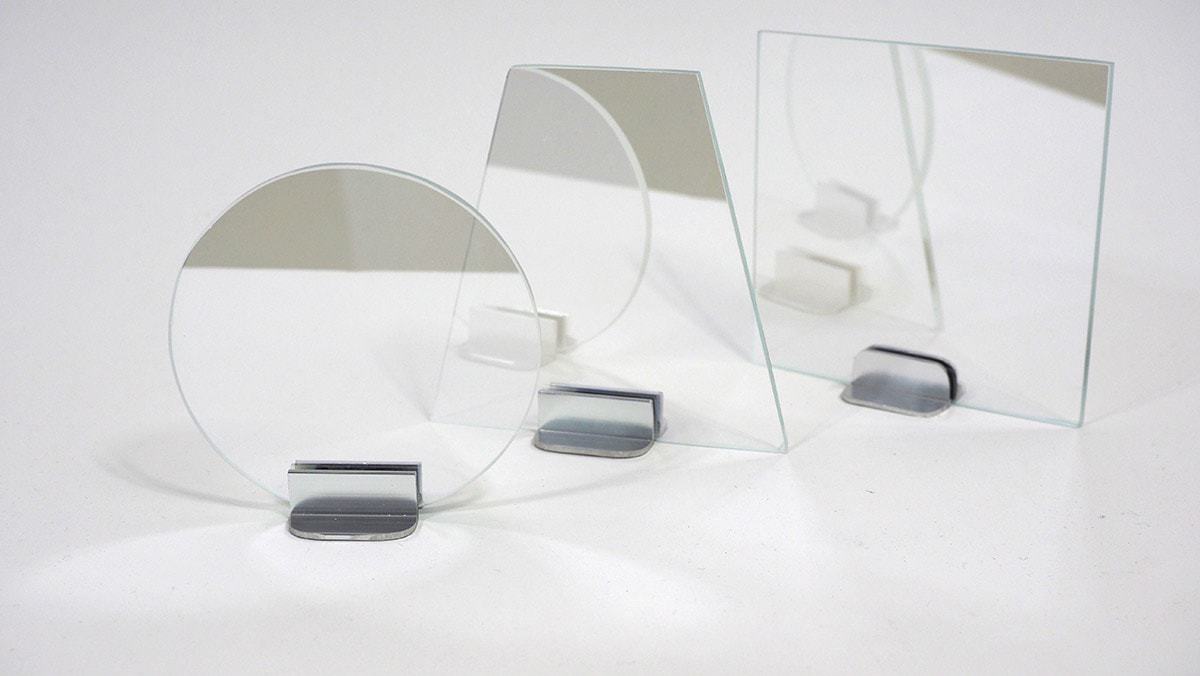 Six optical mirror shapes. On the left, we have Teleprompter Mirrors and on the right, we have Glass Two Way Mirrors. Custom sizes and shapes available.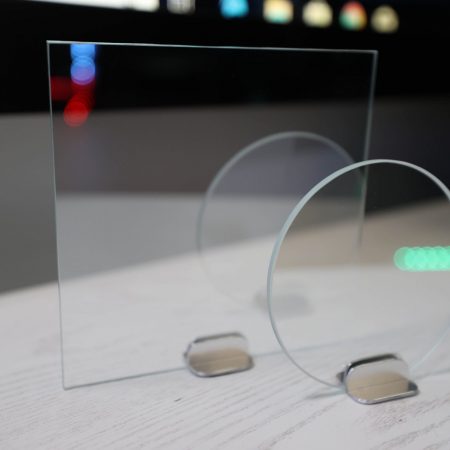 Teleprompter Mirrors provide flawless 4k recording quality through the glass. While the Two Way Mirror give an instant crisp and clear reflection while hiding technology or cameras behind the substrate.
Two Way Mirror for a Teleprompter?
We
are asked
quite often if a Glass Two Way Mirror will work for a teleprompter use. The short answer is yes, you can. Although the long solution is you should not. Now let's see why.
The Glass Teleprompter Mirror is 70% transparent, with a 30% reflection.
When you record through a Teleprompter Mirror, you get the full recording quality from behind the mirror
. The glass substrate is also color neutral. This means that there is no need to adjust your camera's settings when the unit
is placed
behind the mirror.
Glass Two Way Mirror is 70% reflective with an 11% light transmission on a dark grey substrate. While recording through the mirror, you lose out on recording quality. Then you will have to adjust the camera's settings due to the tinting of the glass.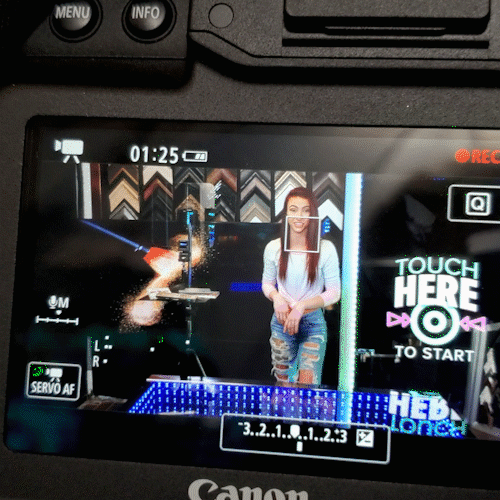 The image gallery we have below are recent unaltered pictures of a 6" x 6" Glass Two Way Mirror Sample. As well as an 8" x 8" Glass Teleprompter Mirror Sample. Observe the dark bronze tint of the Two Way Mirror next to the clear neutral Teleprompter Mirror. Also, compare the reflections in the images. You'll see the Teleprompter Mirrors reflection is not as intense as the Two Way Mirror.
What type of mirror do I need for recording through?
A lot of people contact us wanting to know how to record through Two Way Mirrors. There are two typical applications: recording covertly vs. recording for video production. They don't realize is that there are several different types of Two Way Mirrors on the market to choose from, varying in reflection and transparency.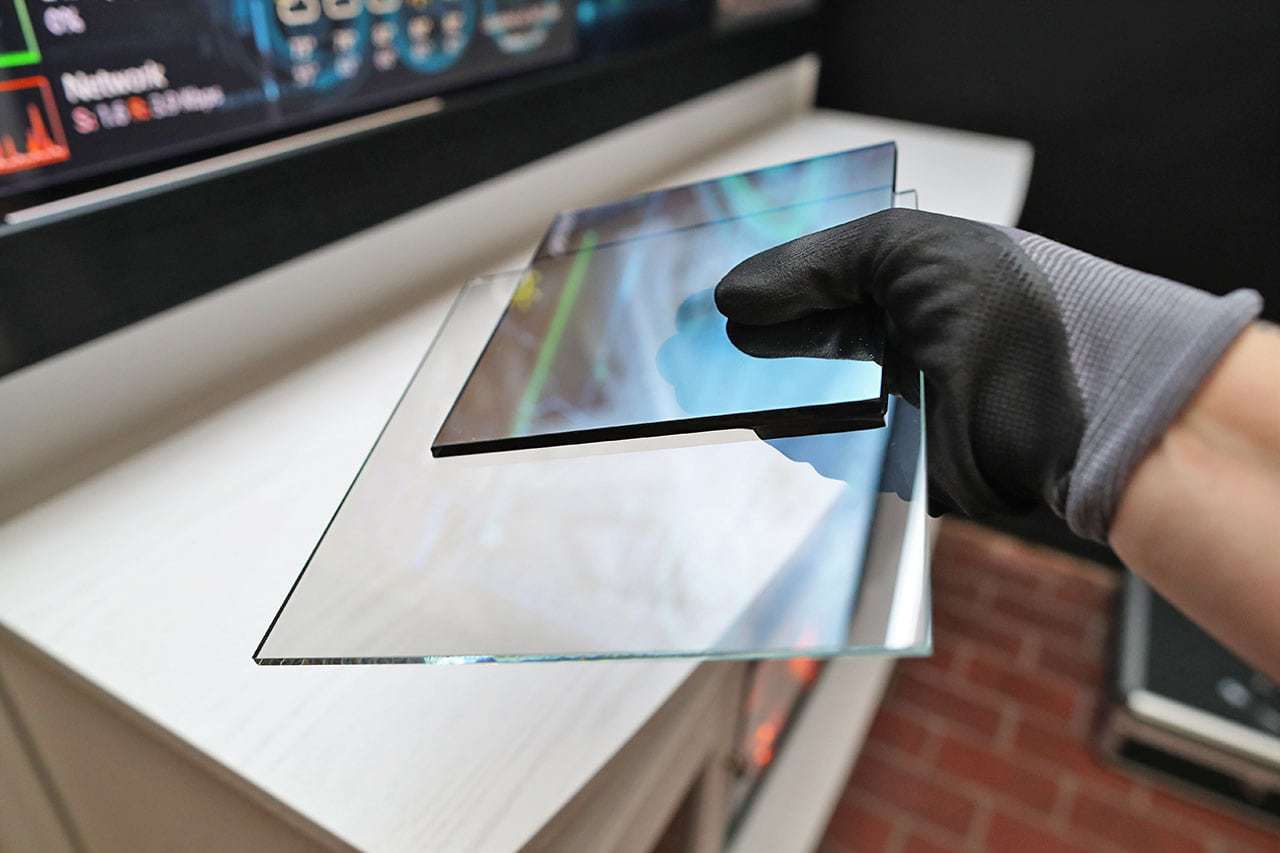 Glass Two Way Mirror Features
Glass Two Way Mirror is flatter than the acrylic. One side has a reflective coating and the other is transparent. A Two Way Mirror is often referred to as a One Way Mirror, both terms refer to the same privacy mirror. It can be tempered to increase its strength by ten times. The durable mirror coating on the glass substrate can be cleaned with a standard glass cleaner. In some applications darkening window tint is added to the back side of the glass to increase privacy from the observation side. Lead time one day until shipped if 65″ x 96″ or smaller.
Glass Two Way Mirror Applications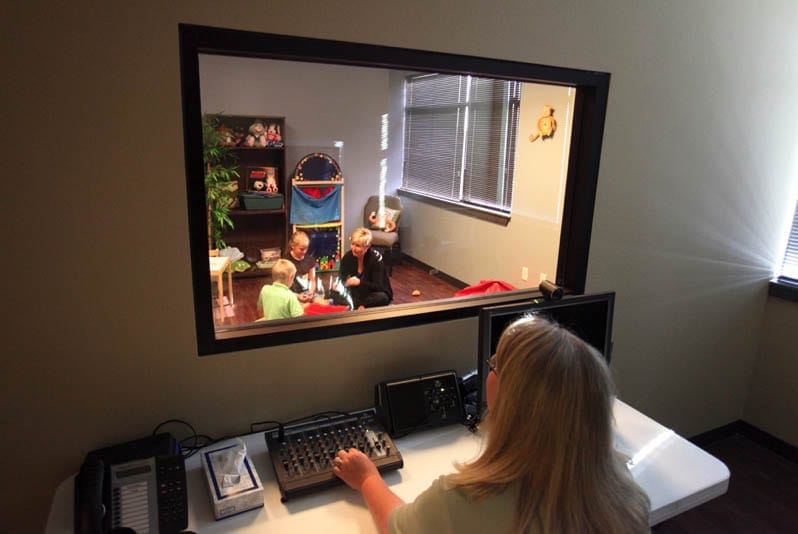 Home Privacy
Store Security
Scientific Research
Interrogation Rooms
Reality Television
Stage Magic
Pepper's Ghost
Day Care Observation
Dance Studios
Glass Teleprompter Mirror Features
Glass Teleprompter Mirrors come in two different transparencies and reflectivities. One will be a 30R/70T (thirty percent reflective, seventy percent transparent), and the other will be a 40R/60T (forty percent reflective, sixty percent transparent). Our beamsplitter mirrors are available in two different thicknesses. This includes 3mm thickness and 4mm thickness. Both thickness mirrors will have the same mirror coating. There is no difference besides the density of the beamsplitter glass substrate. Most sizes are cut and shipped the same day from Toledo, Ohio.
Glass Teleprompter Mirror Applications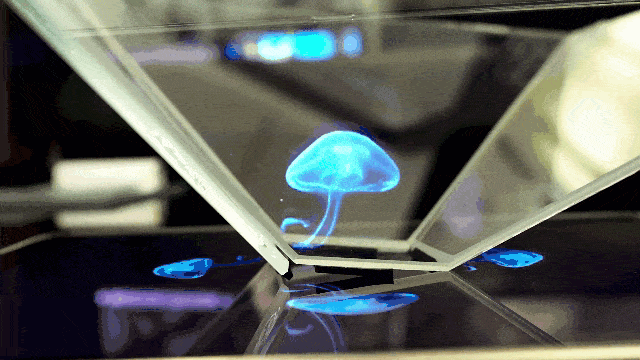 Presidential Speech Teleprompters
Heads Up Displays
Scientific Research
3D Film Making
Stage Magic
Pepper's Ghost
Holographic Displays
Both mirror types have their pros and cons, depending on the application. These are just two types of optical mirrors available out of many more! Still not exactly what you are searching for? Give us a call!
Using the mirror strictly for filming? Check out our video explaining how to record through mirrors.
Which mirror is best for recording through with the best optical quality?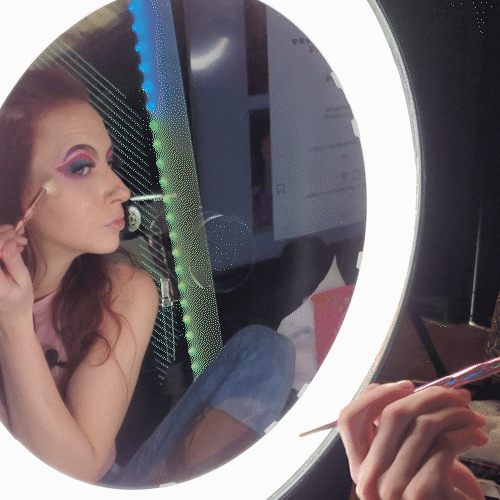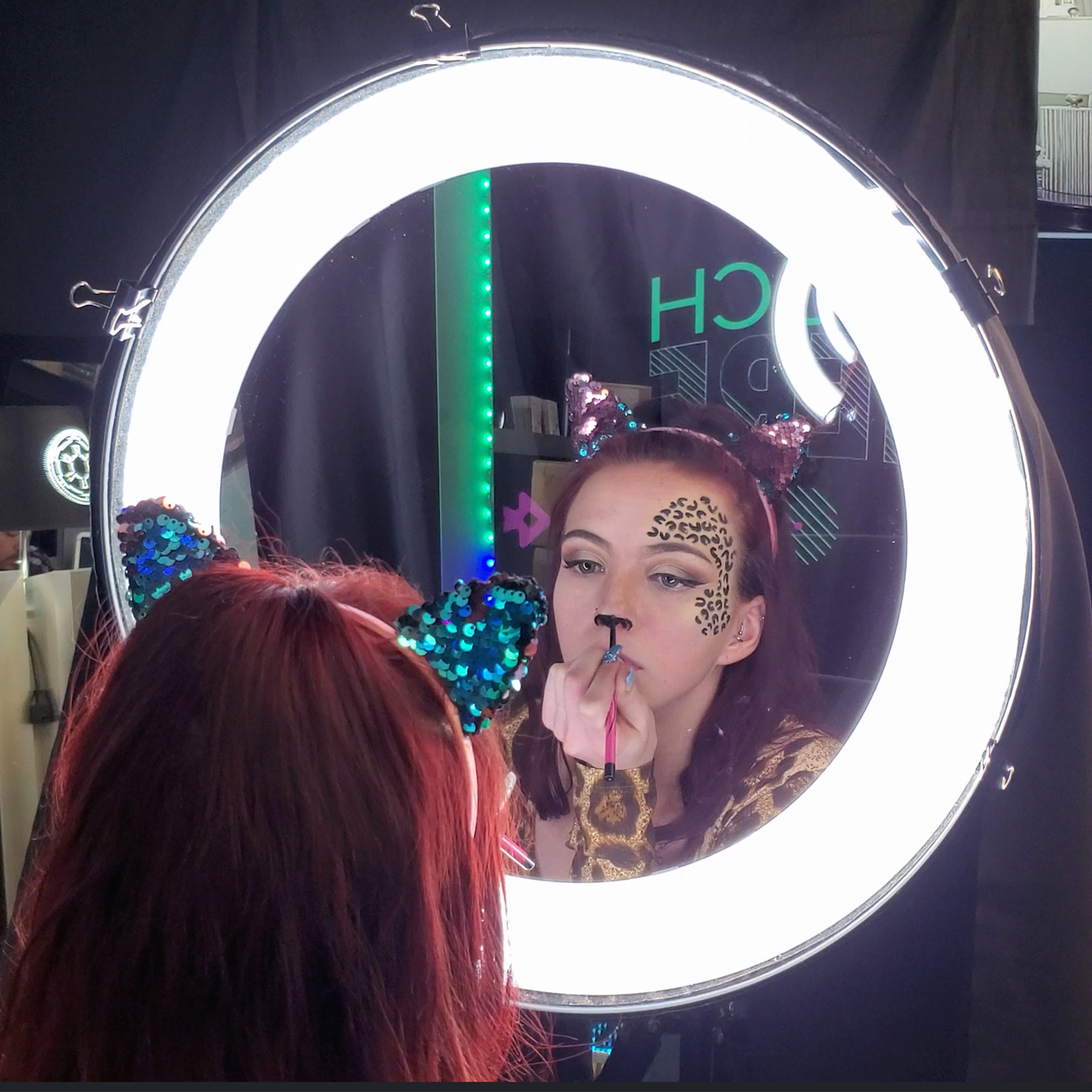 If you are producing high-quality recordings and want little to no distortion through the mirror, then the optical beamsplitter teleprompter mirror will everything you need. Just know the reflection will not be as strong as the light transmission.
Need more of a reflection for your project and don't mind the tinted Two Way Mirror? No worries. Simply adjust your camera or light settings.
Every situation and design is different. If you are still unsure after reading this article feel free to purchase samples right from our site. They are around 6″ x 6″ and ship the same day!
Why do some prefer recording with Two Way Mirrors?
Glass Two Way Mirrors or Smart Mirrors are perfect for makeup tutorials, photographers, and other applications needing a flawless flat reflection with the ability to record through.
We've worked with artists and other creatives to guide them to the right product. For example, we have had photographers interested in a more reflective mirror for capturing their subjects looking at themselves in the mirror for the first time after a make-over or big event while they remain completely out of sight and hidden. They used the Two Way Mirror for this application.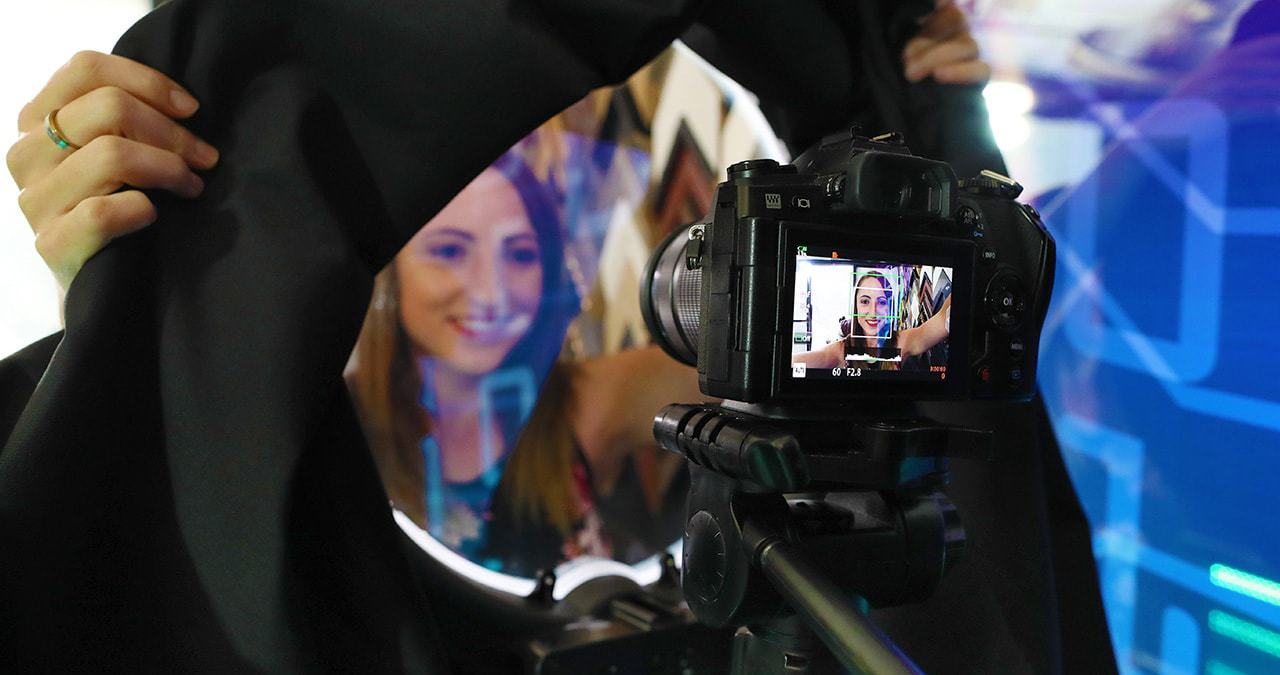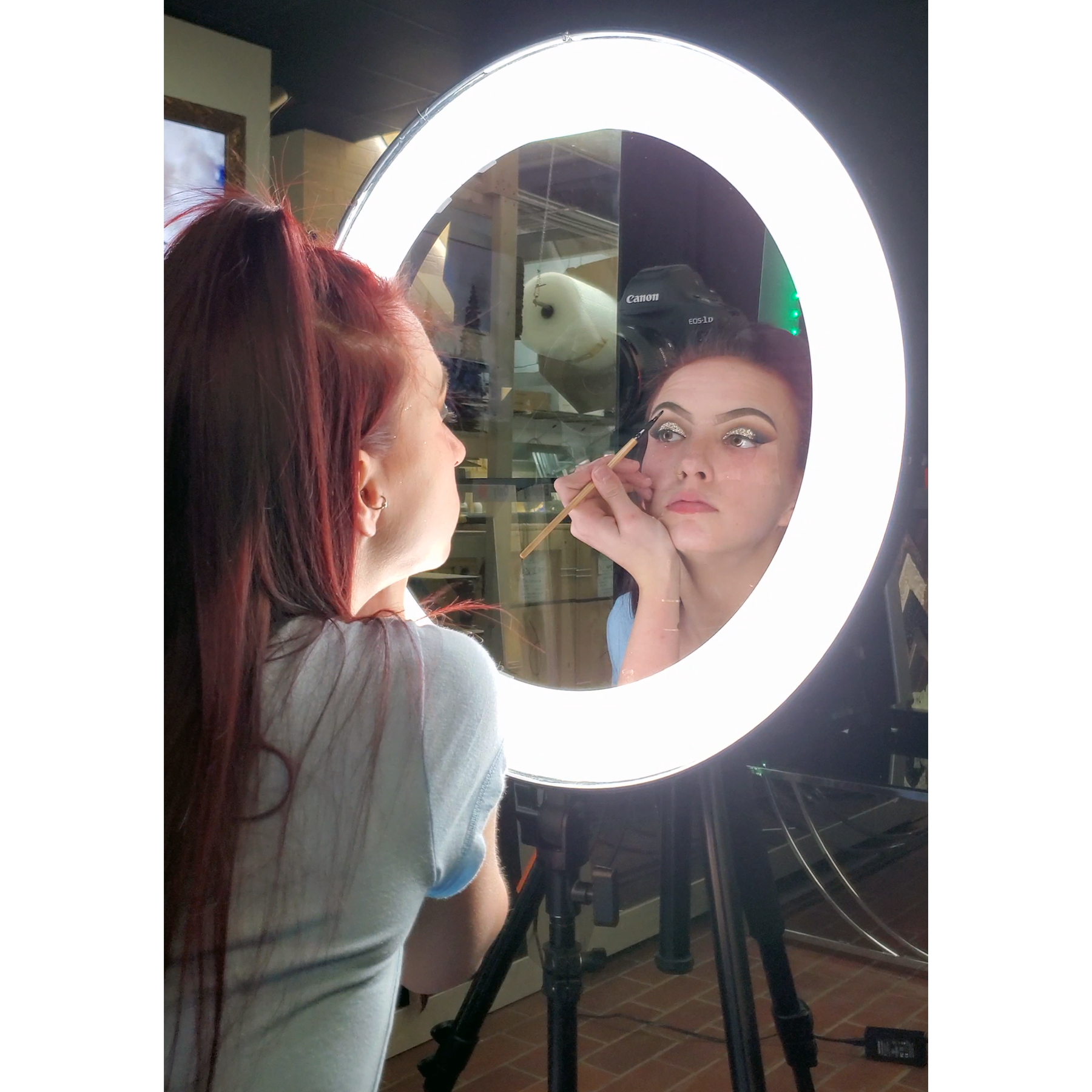 We've also worked with larger cosmetic companies shooting commercials needing the models to apply makeup or style their hair while capturing them at the same time. This required a bit more light transmission. While the teleprompter mirror was much too transparent, they ended up using the Glass Smart Mirror.
The Smart Mirror has the same seventy-percent reflection as a Two Way Mirror but allows for twenty-five percent of light through on a clear substrate closely matching the tint of a standard mirror. The Reflection coating is powerful enough to easily adjust the lighting within the room to completely hide the camera or person on the observation side of the mirror. The perks of a Two Way Mirror with much more light transmission through the glass.
Do you have any further questions about Teleprompter Mirrors or Two Way Mirrors? We are standing by ready to help. Click on the online link in the bottom right-hand corner of your browser.