Regular care and cleaning frames are an essential aspect of owning a frame to ensure that the high quality and immaculate appearance never deteriorates. Frames have the ability to be the highlight of a room as well as provide an elegant accent to any decor, especially once they're are painted! 
Here is the ultimate guide to knowing all the necessary information needed to properly clean and maintain your frames and not cause any damage to the contents inside the frame or the frame itself.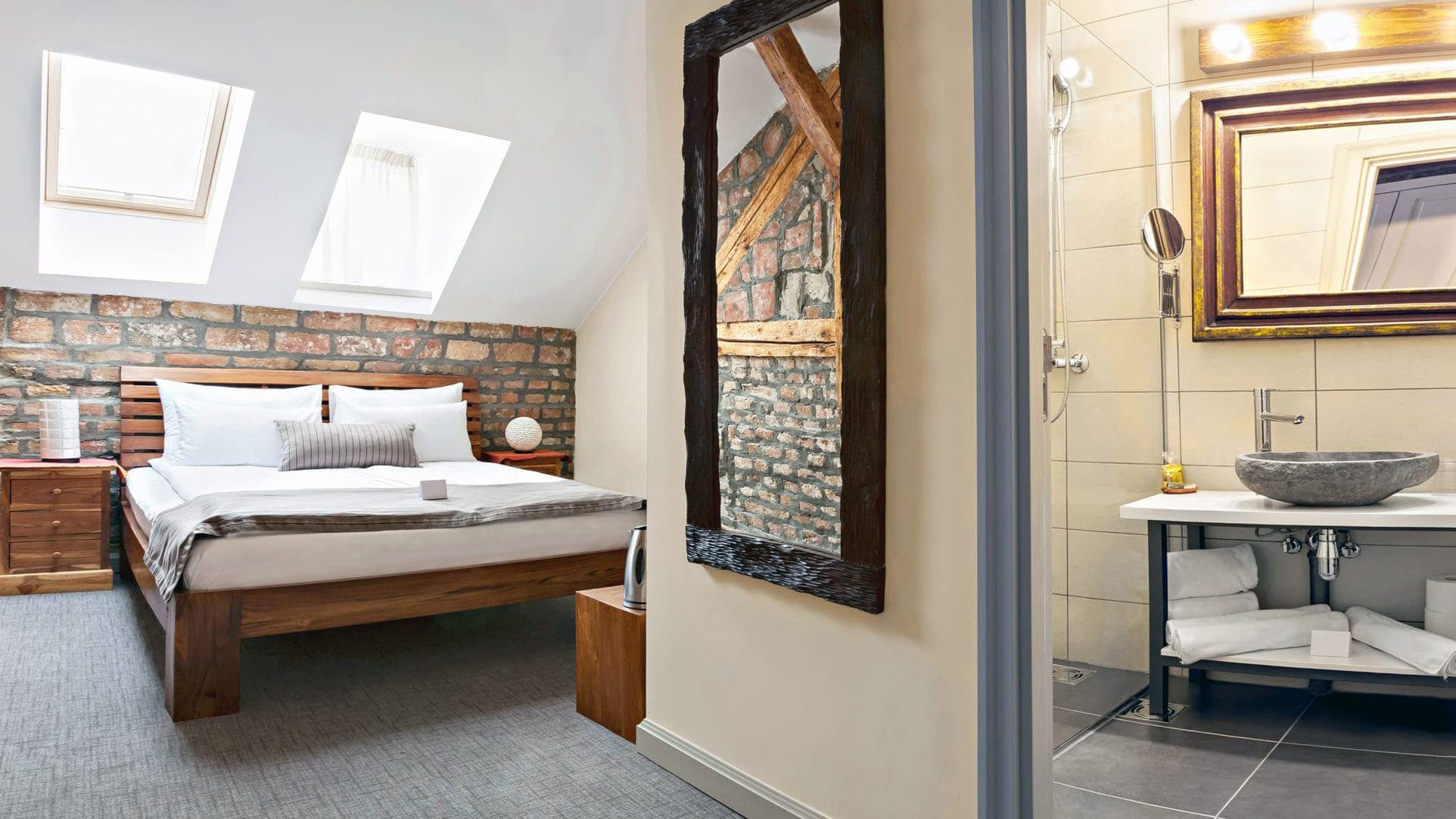 Not only are frames a great way to add an elegant touch to any decor. Frames also have a way of being an incredible conversation starter. Owning a captivating frame is something to be proud of, but over time may accumulate fingerprints. They also collect dust and various particles floating throughout the air.
Every Day Maintenance
Although commonly overlooked or forgotten about, everyday maintenance is the best way to preserve the immaculate appearance of your frame. Regular dusting of the frame using a feather duster, lamb's wool duster, or any similar synthetic product is essential when wanting to preserve the frame's appearance and quality.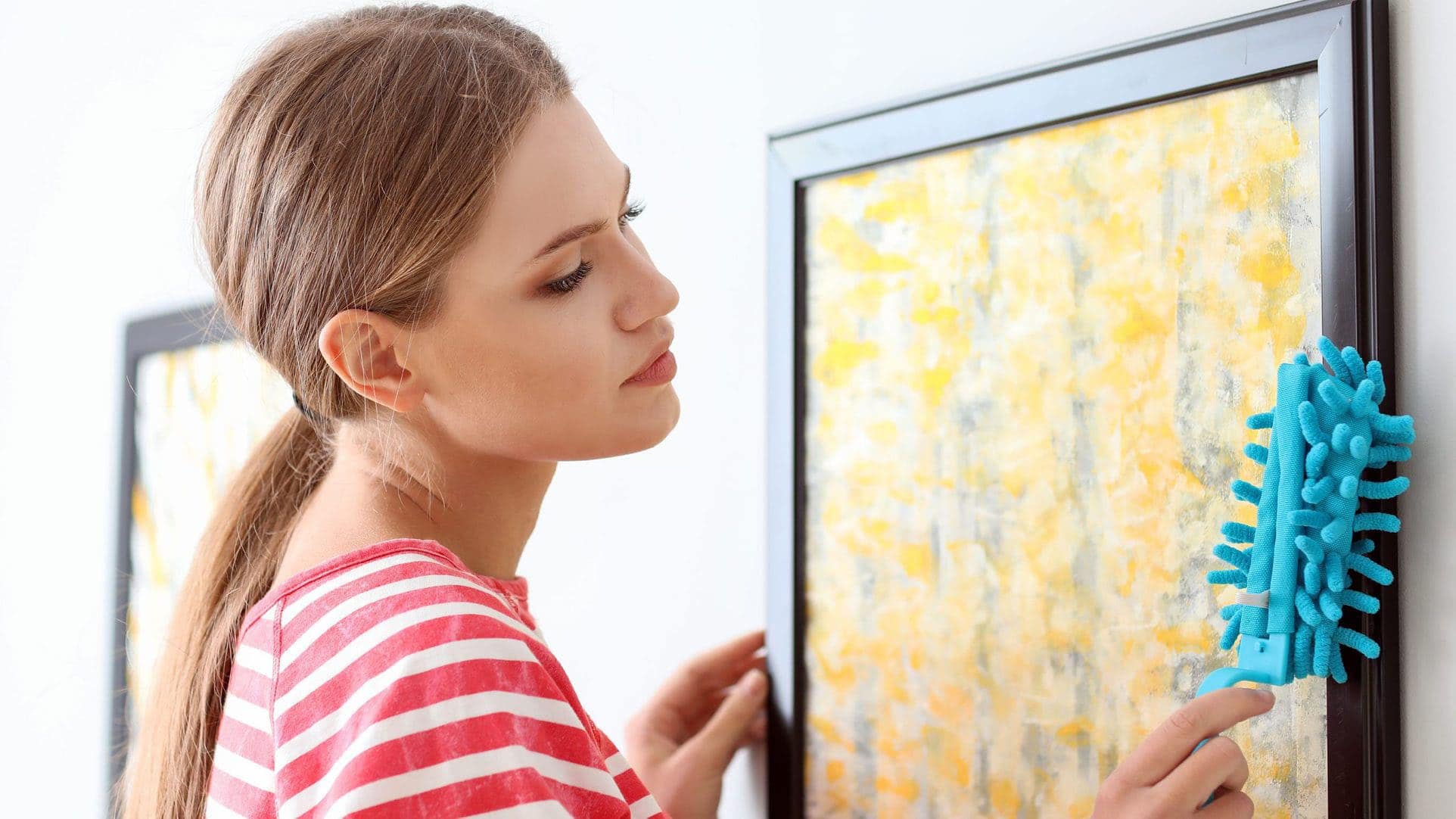 Dust Regularly
Dusting regularly will inevitably save a substantial amount of time in the long run since you will not be forced to deep clean the frame nearly as often. 
Choosing to dust a frameless frequently will result in having to take more serious measures. Take apart the frame, very gently and carefully, wiping down the frame with a damp cloth. Doing this removes the built-up dust and particles that have accumulated on the surface and in the crevices.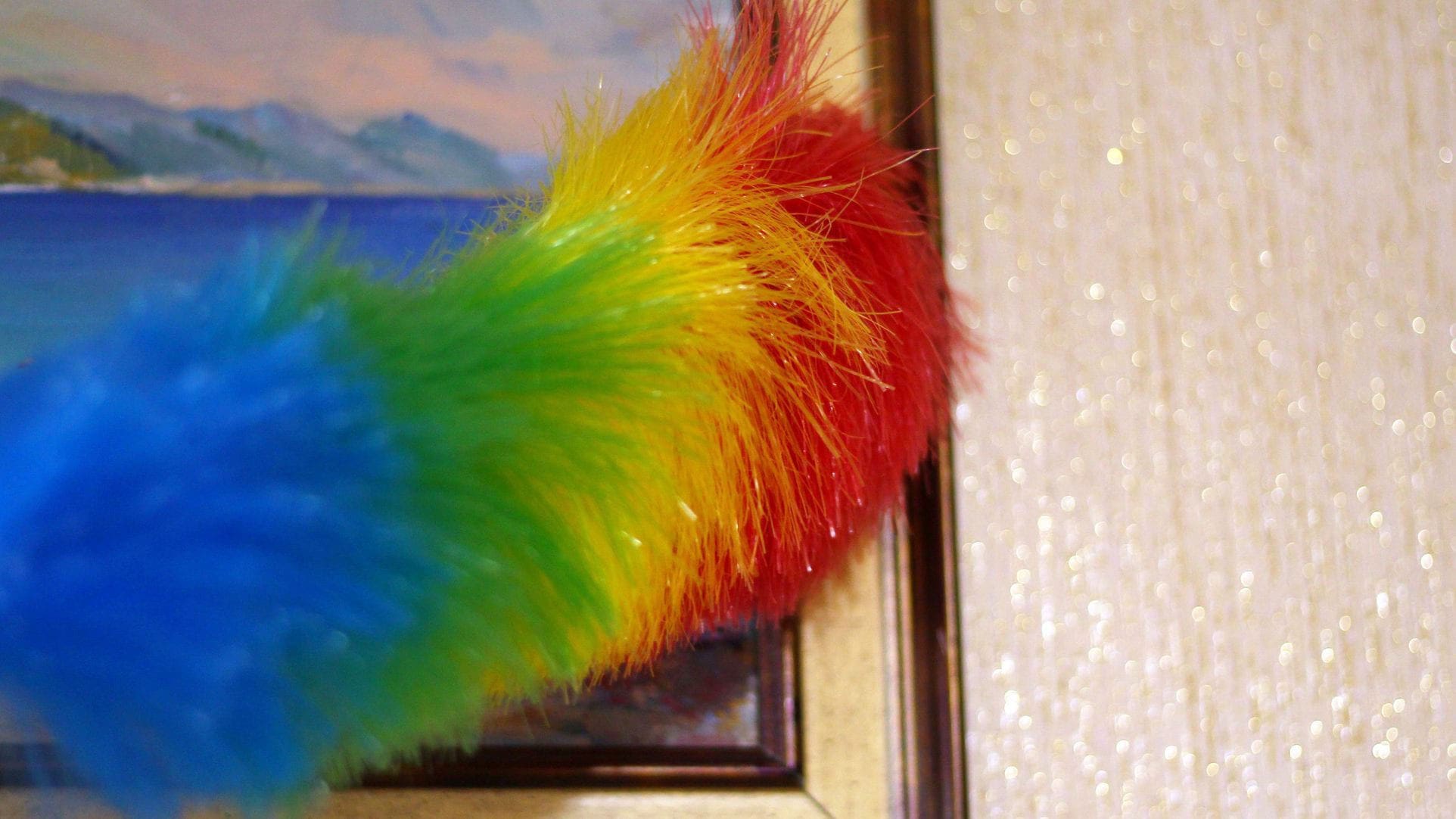 Forgetting to dust a frame for an extended period of time will result in the frame needing to be deep cleaned. When performing a deep clean, some crucial guidelines are important to follow. These are important to know since they will ensure no damage or harm will come to the frame due to cleaning.
Deep Clean
To begin the deep cleaning process, you're going to want to gently remove the frame from the wall and carefully disassemble all parts of the frame. This includes removing the frame contents to ensure that it does not get ruined or damaged in the deep cleaning process.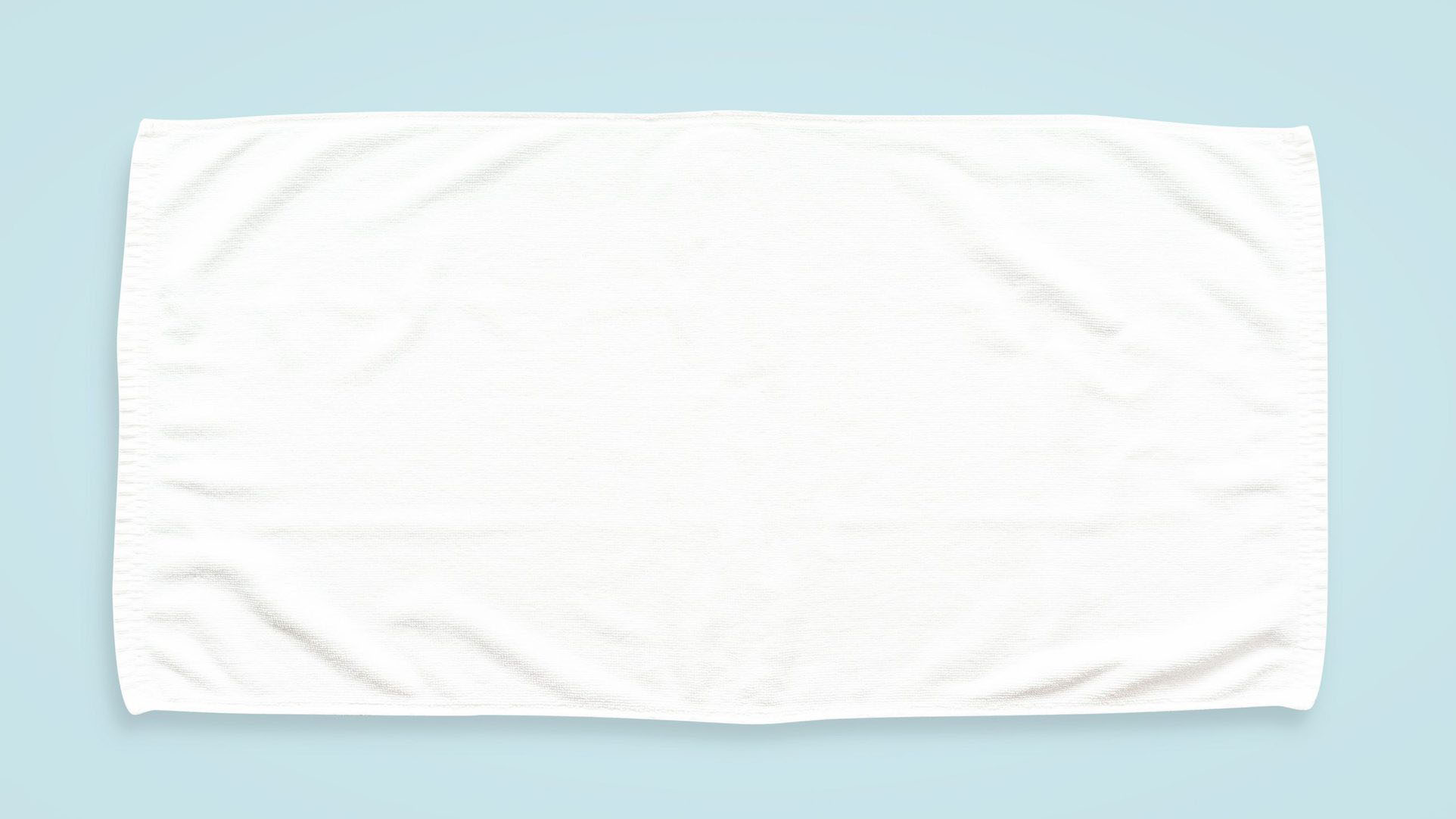 Next, lay a clean towel or soft blanket down on a large and flat surface, such as a table. Afterward, carefully place your frame face down on that towel or blanket. 
Be sure to place the frame contents in a safe area, far away from where the cleaning will take place. This will ensure that your frame contents are safe from any potential damage during the deep cleaning process.
In addition to removing the contents of the frame, remove the glazing and give that a good cleaning as well. Make sure to remove any fingerprints or smudges and, of course, any dust particles that have collected on the surface.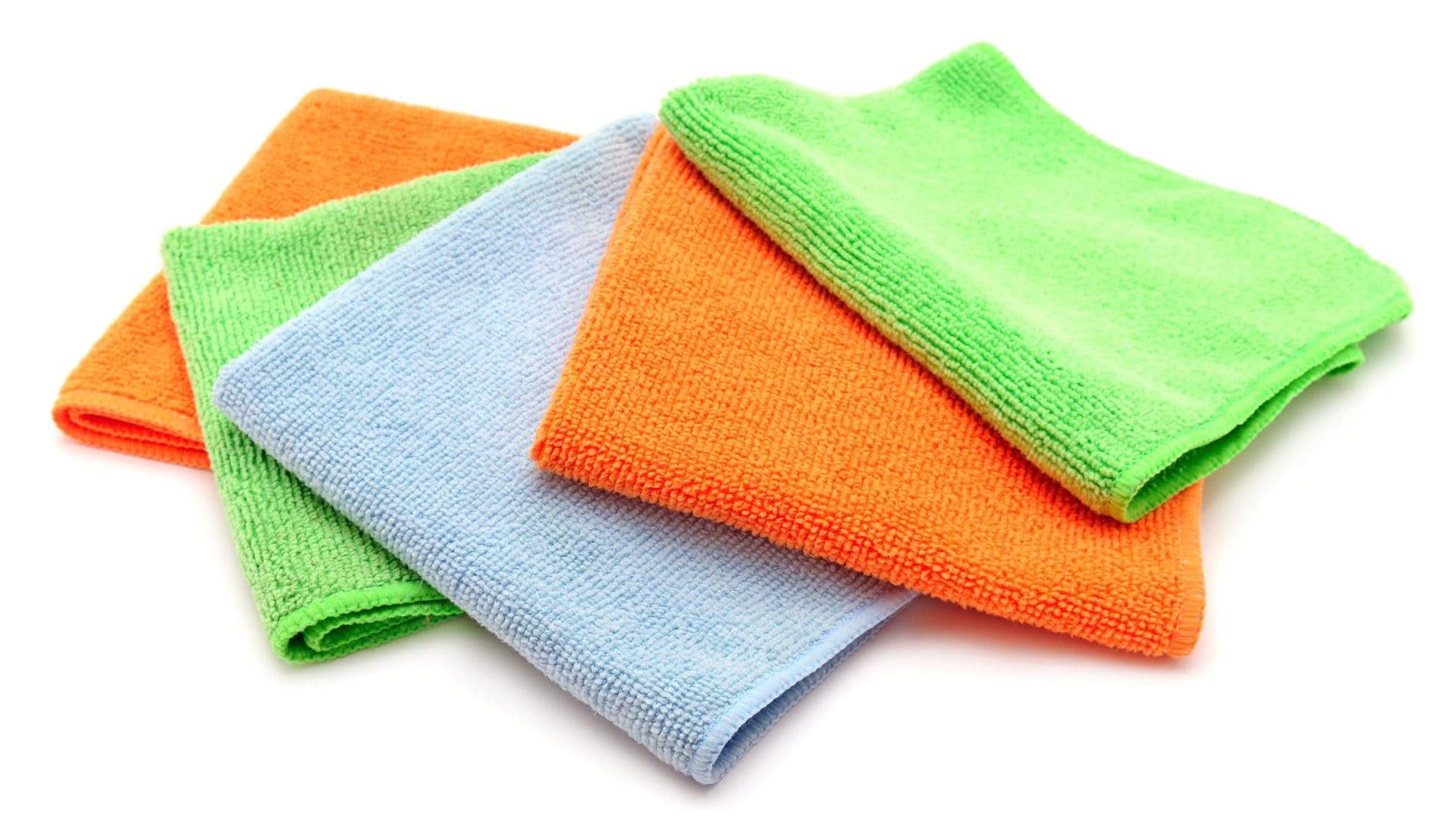 Clean the Glass and the Frame
Glass can be cleaned using a simple generic glass cleaner, which can be extremely convenient since glass cleaner is commonly already in a home. However, acrylic glazing should only be cleaned with a gentle soap and some water.
Knowing what the frame is made from is a key component when wanting to perform a deep clean. Each material has different guidelines that must be followed; if the guidelines are not followed, the end result may be devastating.
Cleaning a Wooden Frame
Unfinished wooden frames should never be cleaned with regular cleaning products. Cleaning products have the potential to soak into the unfinished wood, resulting in discoloration. A small, clean damp towel is the best way to clean an unfinished wooden frame. Dampen the small towel with a small amount of water, use a sparing amount of mild soap.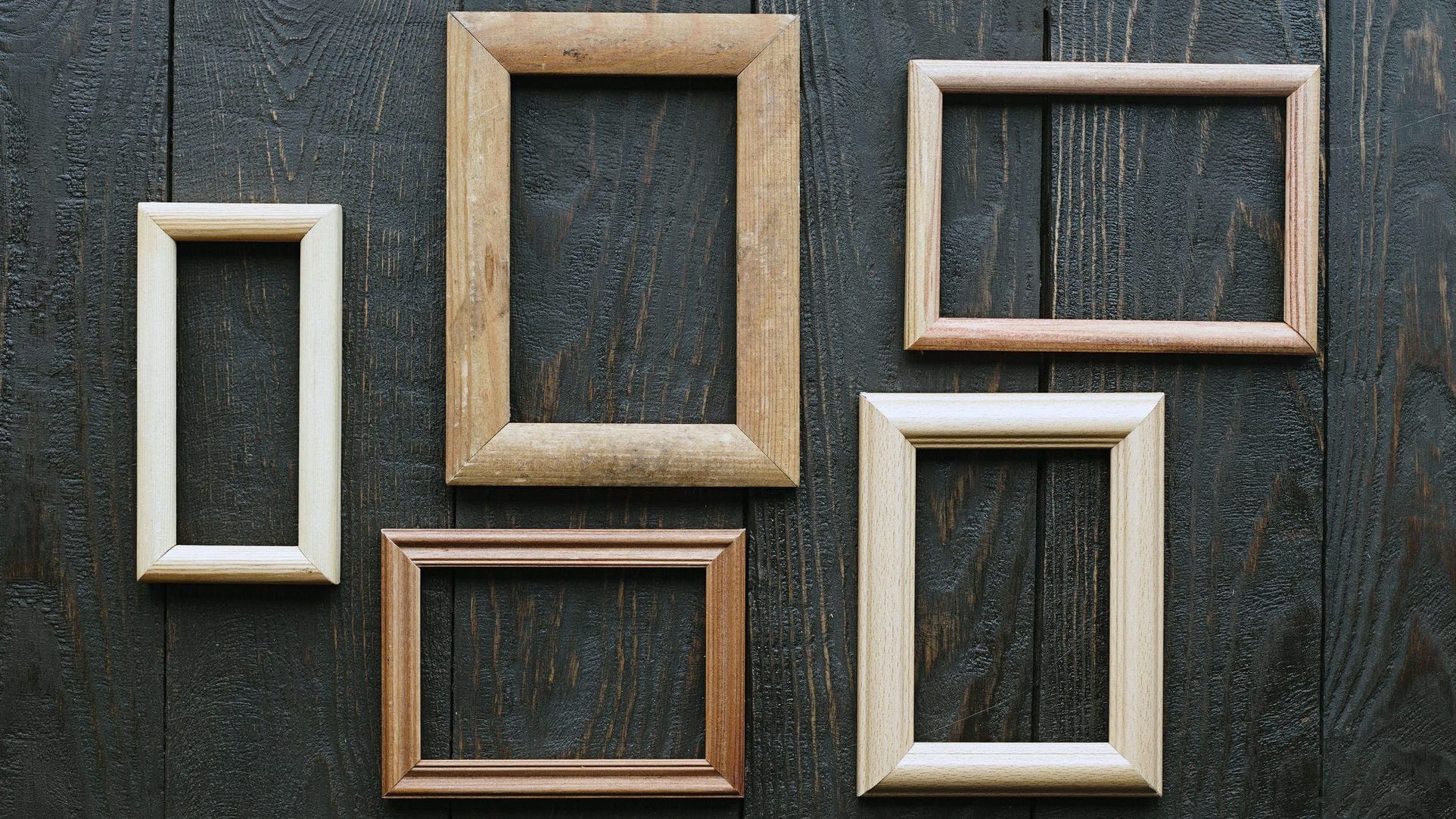 Be Cautious
However, be cautious about the amount of water or soap that is used. Too much water may result in warping of the wood. Once finished, wipe the frame down again but with a dry and clean cloth. 
Be Gentle
Finished wooden frames may be cleaned using a damp cloth or a wood furniture polish. If choosing to clean the frame with furniture polish, be sure to apply a small amount directly onto a cloth and wipe the frame down, instead of spraying the product onto the frame directly.
Spraying the frame directly with polish could harm the frame. While purchasing the wood polish, be aware that some polishes contain chemicals that are too harsh and have the potential to create streaks and eat at the wood.
Cleaning a Metal Frame
Metal frames are fairly simple to clean. A damp towel or a microfiber cloth normally gets the job done. As well as making the frame look brand new. If the metal frame is foul, apply a small amount of soap onto a clean and damp towel or cloth. Use that damp and clean cloth to wipe the frame down gently.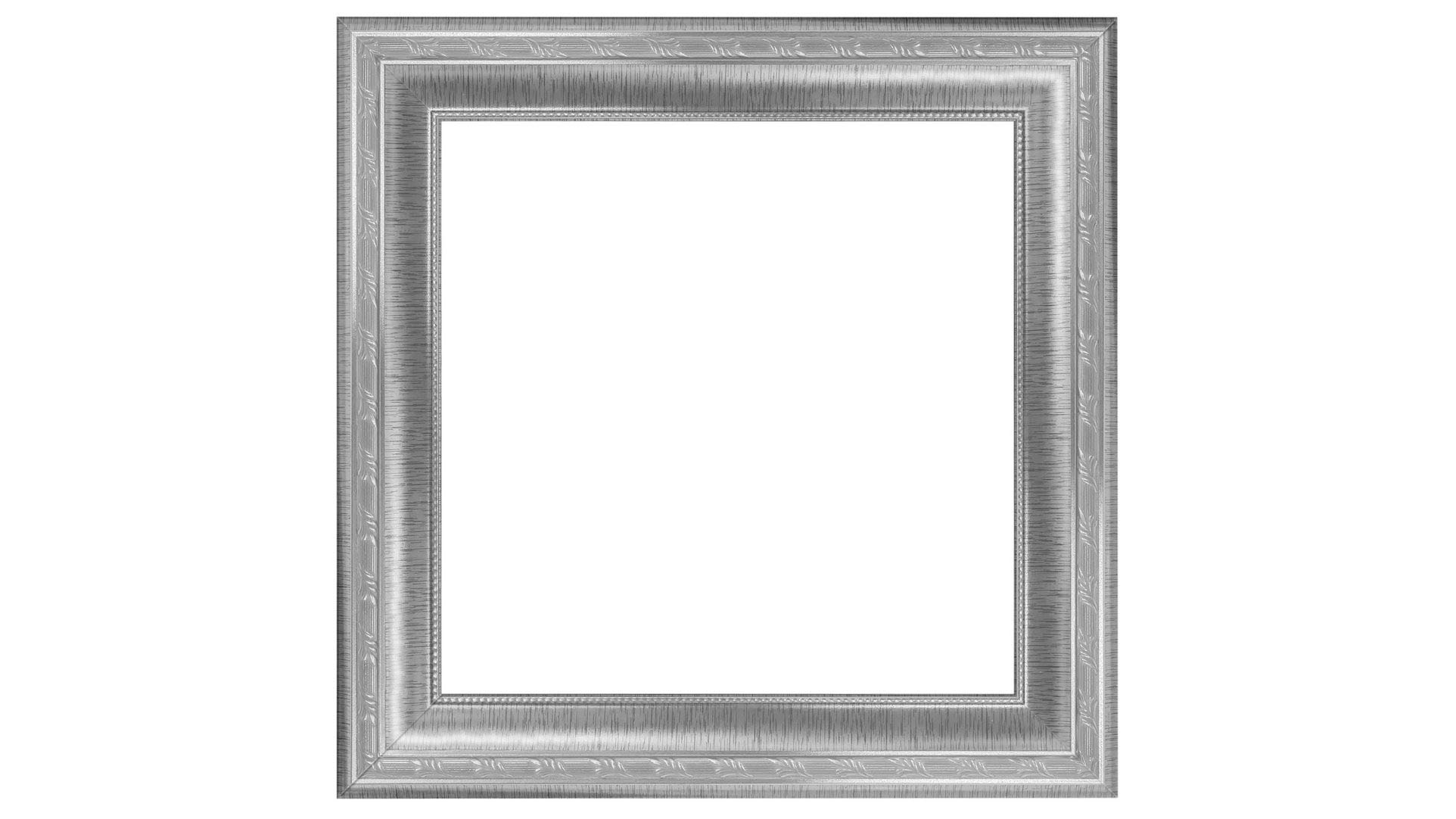 Metal frames made of un-lacquered pewter, sterling silver, or silver-plated require a bit more than just a damp cloth. For this type of metal, a high-quality silver polish is essential. 
Test the Polish Before Use
Once the polish has been purchased, test it on a small area of the frame that can be easily hidden before applying the solution to the entire frame. Testing the polish first will ensure that the polish purchased will not have a negative reaction with metal on the frame. If no harmful reaction occurs, continue to wipe down the face of the frame.
Cleaning an Ornate Frame
Begin by using a clean microfiber cloth that has been slightly dampened with either water or an anti-tarnish product. To do this, apply very slight pressure when wiping down the frame, being as gentle as possible. Metal frames are much more susceptible to scratches than one would imagine. The slightly damp microfiber cloth will remove any unwanted corrosion and or tarnish accumulated on the surface.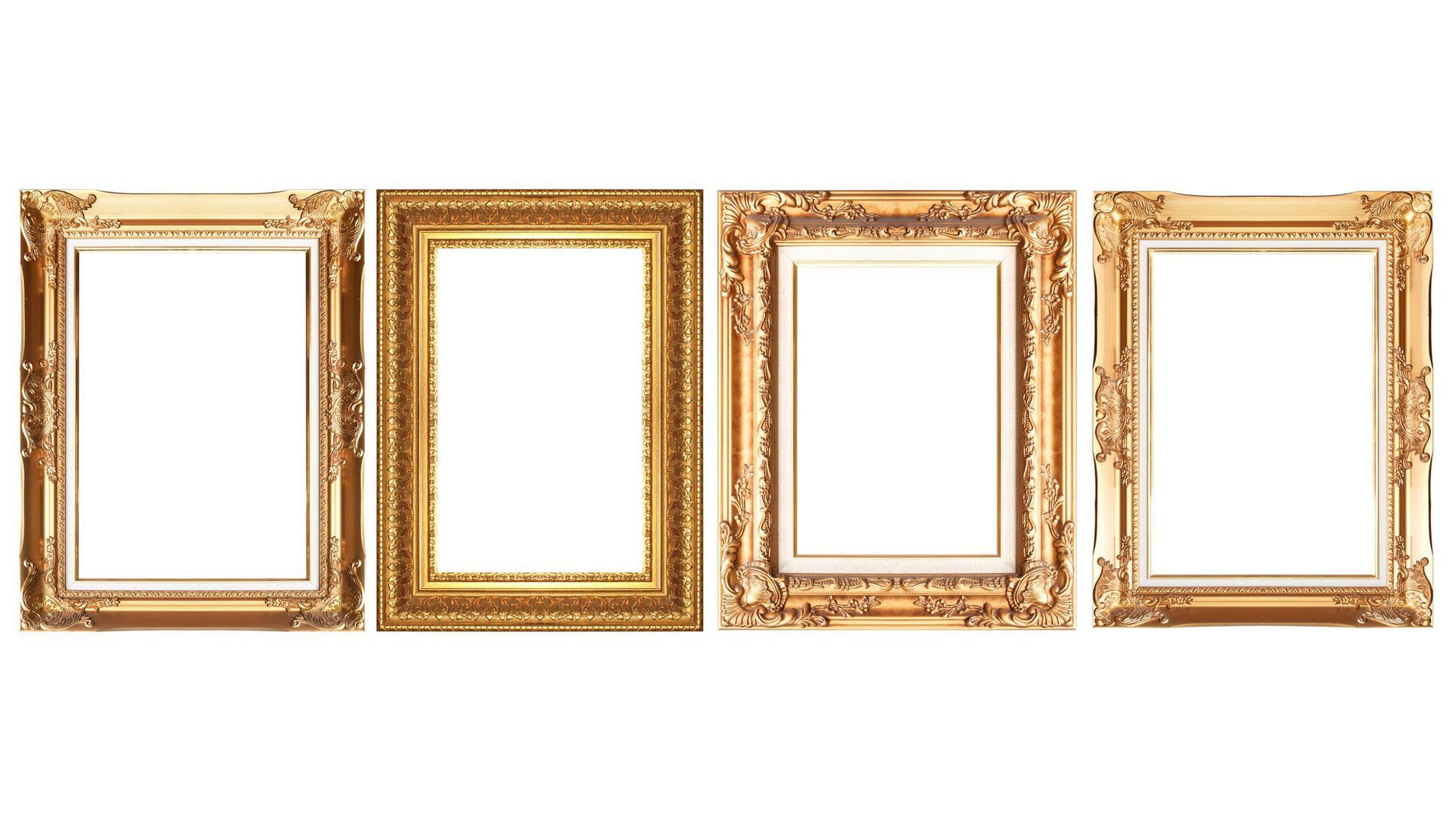 Once the area is chosen, lay your ornate frame face down onto the towel-covered area. Place the content of the frame elsewhere, in a safe and protected area. Wearing cotton gloves to handle the content of your frame is also strongly encouraged and recommended.
Cleaning a Metal Ornate Frame
Begin by using a clean microfiber cloth that has been slightly dampened with either water or an anti-tarnish product. To do this, apply very slight pressure when wiping down the frame, being as gentle as possible. Metal frames are much more susceptible to scratches than one would imagine. The slightly damp microfiber cloth will remove any unwanted corrosion and or tarnish accumulated on the surface.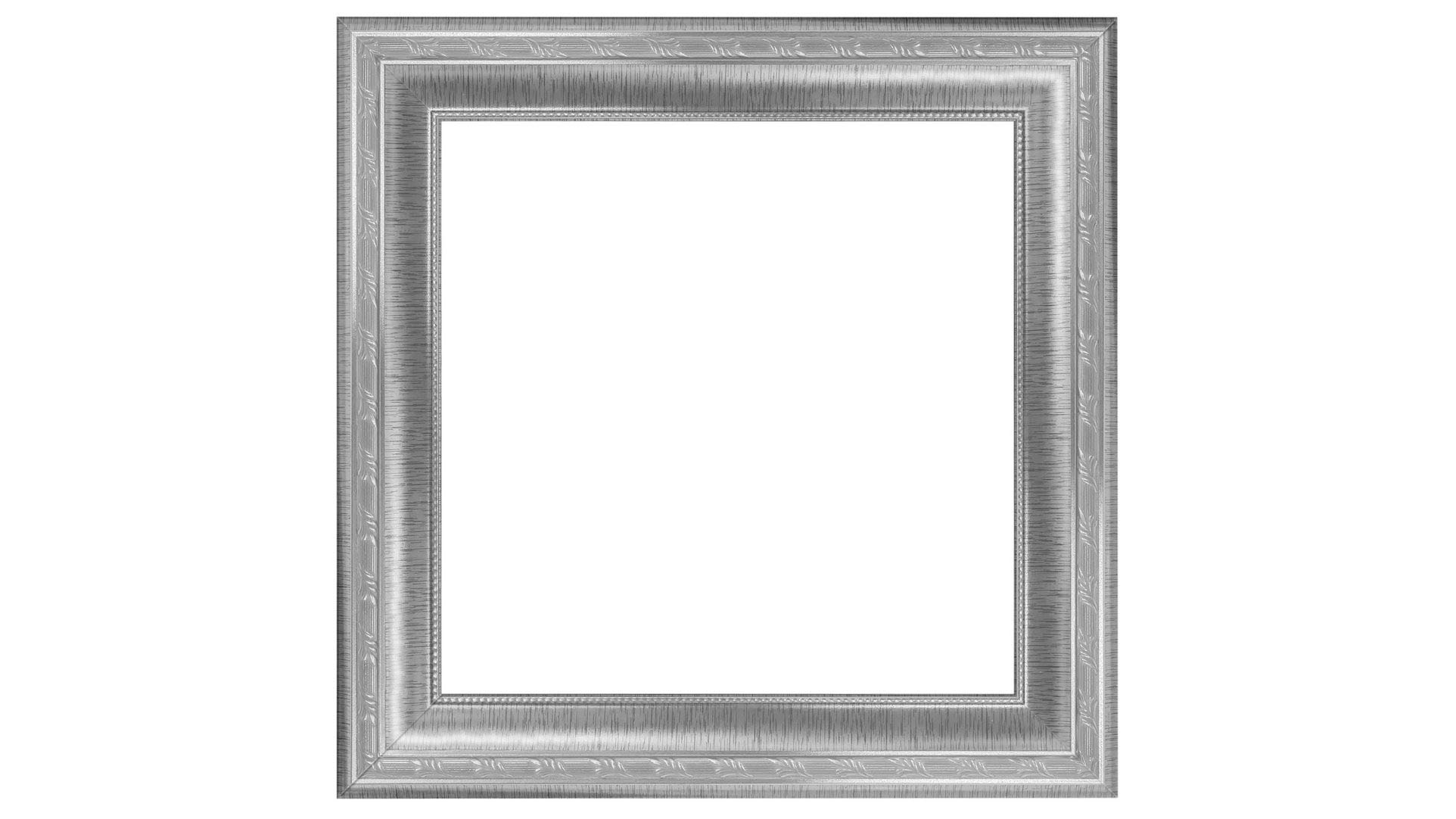 Use a Q-Tip for Hard to Reach Places
If the metal ornate frame has more intricate details and multiple crevices, a couple more steps may have to be taken to clean inside the crevices. In these situations, use q-tips to remove any discoloration or tarnish that is deep inside the crevices. 
Solid pewter, sterling silver, or silver-plated metal ornate frames require a silver cleaner. Once purchased, follow the directions listed on the product label to clean the frame. Be aware that polishes use more abrasive chemicals that may cause part of your original surface to be removed.
Cleaning a Wood Ornate Frame
Using a clean, damp, and a soft cloth is the best way to clean a wood ornate frame, but you may also use simple furniture polish. Wood ornate frames with many intricate details and crevices may require more than just a cloth since cloths typically are unable to fit inside the crevices. 
Free the Built-up Dust and Debris
If this is the case, take a clean and soft-bristled toothbrush to reach inside of the crevices. This will free the built-up dust and debris. In some cases, the toothbrush can't quite access everything that has built up over time. If this happens, use q-tips to perform a more detailed cleaning. Q-tips will be able to reach inside of the tiny crevices and clean those up in no time.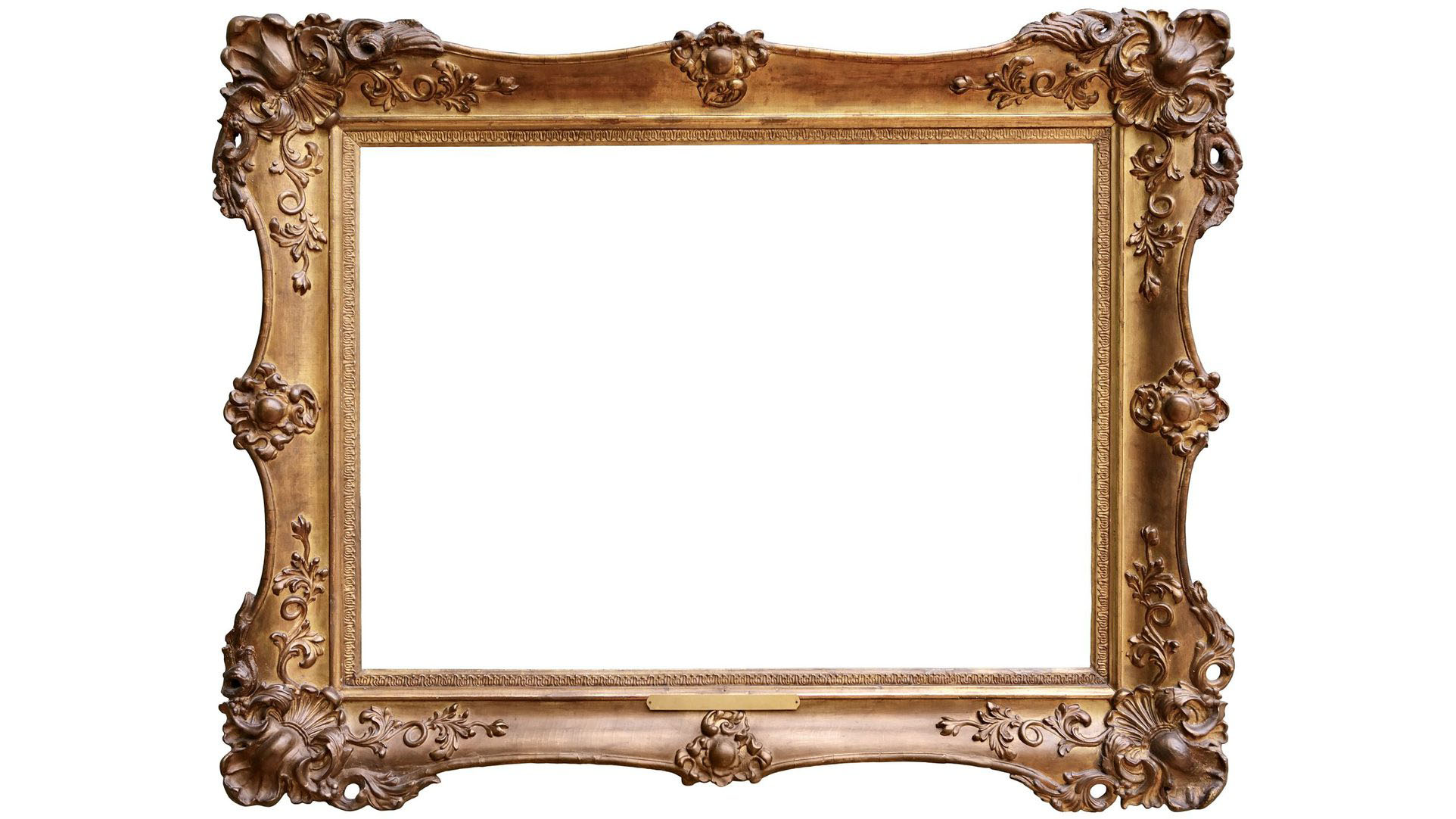 Gently Remove Surfaced Dirt From Frame
Once the scrubbing is complete, use a dry and soft cloth to gently remove any debris or dust that surfaced during the scrubbing process. 
If you want that brand new and shiny appearance on a wood ornate frame, consider applying orange oil. While applying orange oil, apply the oil directly onto a soft cloth and use the oil sparingly. Too much oil has the potential to cause harm to the frame.
For the best results, work on one small section of the frame at a time, making your way around the entire frame. Be sure to test the oil on a small and non-visible area first before applying it to the frame's entire and visible surfaces. 
Additional Pro Tips
When wiping down a frame or dusting, use only small circular motions.

It is essential to test any product or way of cleaning on a small and hidden area on the frame when attempting the first initial cleaning. This will ensure that the solution being applied will not cause the frame any harm or damage.

While using a solution on a cloth, always continue rubbing the solution until all is evaporated from the frame's surface.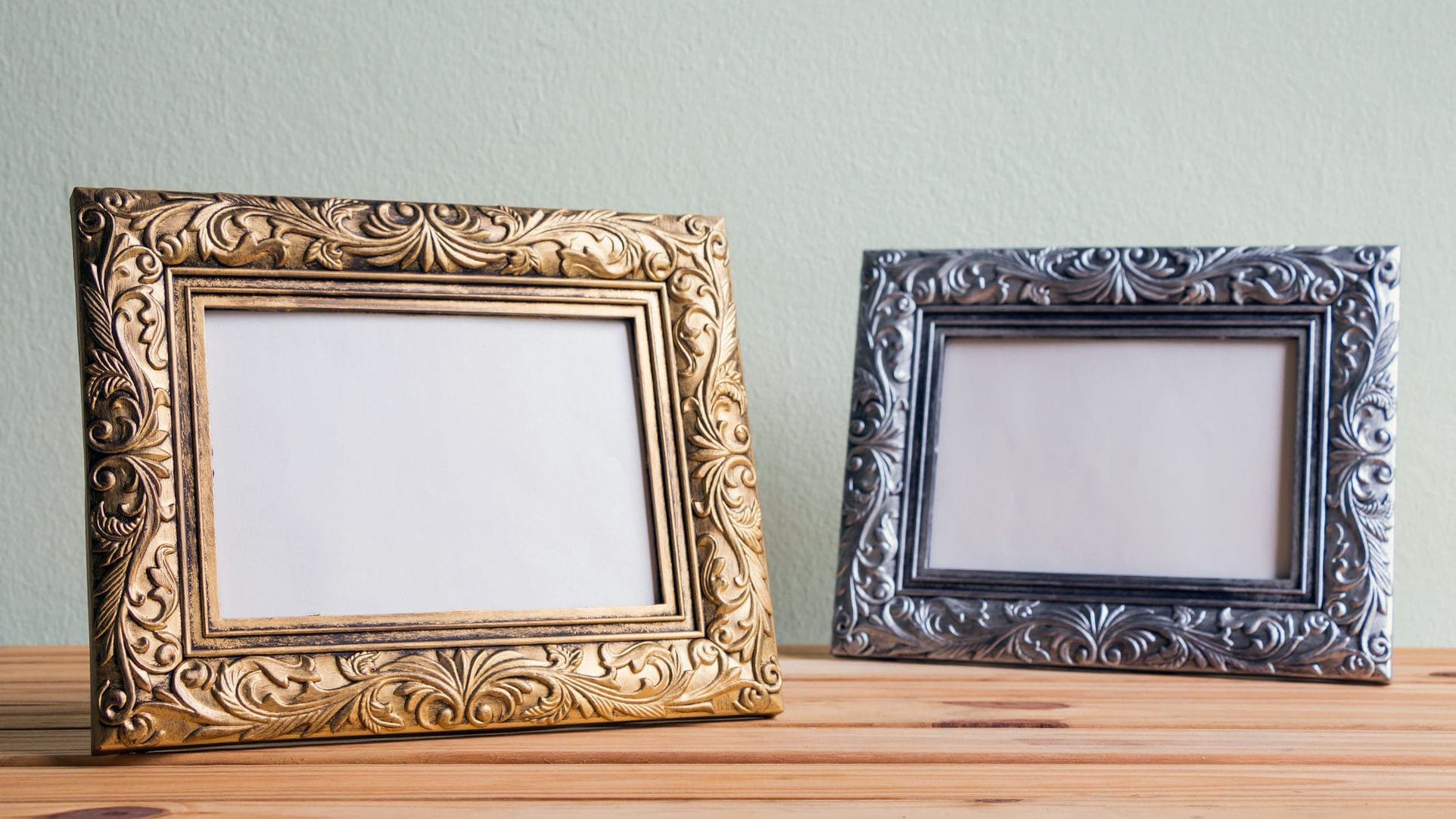 Be extremely careful when cleaning a silver or gold leaf finished frame. These finishes are easily rubbed off and or ruined when too much pressure is applied. If cleaning is necessary, use a slightly damp, soft cotton cloth or even an old t-shirt to wipe down this type of frame. 

When cleaning the glass on a frame, never spray the glass cleaner directly onto the glass. Spraying the cleaner directly commonly results in the product running down the surface. Then it seeps into all aspects of the frame, causing damage. Spraying cleaners directly onto a soft cloth is strongly recommended.
Cleaners to Avoid Using on Frames
Commercial Polishes:

Many common commercial polishes contain chemicals, such as ammonia, that are too harsh, having the potential to strip metal or wood. Checking the contents label on the packaging will help you decipher if the polish is safe for use. 
Ammonia:

Ammonium hydroxide is an incredibly harsh chemical that can cause serious damage to the body of a frame, such as leaving a pink hue on the surface of a metal frame.
Too Much Water: Avoid using too much water when cleaning the frame. Water can easily be trapped and cause both corrosion and deterioration.
Purchasing a cleaning product that is labeled as "conversation" or "archival" is recommended, for best results. These classifications are manufactured to protect fine art and frames.