How to Clean a TV Screen and Remote - Without Damaging it!
This is the ultimate guide to properly cleaning your flat-screen television without scratching it or causing any potential damage. Included in this guide will be the best cleaning techniques, as well as the ideal products to accomplish a brand-new appearance on your TV. This guide is full of must-have knowledge for absolutely anyone who wants their television to remain in pristine condition. As a bonus, this guide will also provide you with a detailed explanation and instructions on how to clean your TV remote control.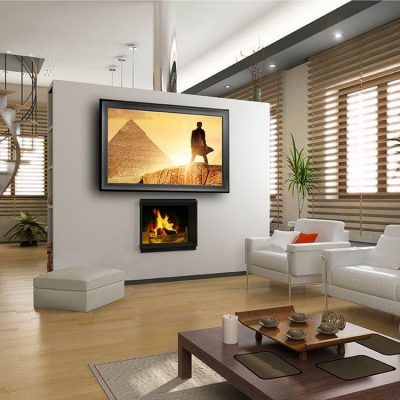 Repercussions of Improperly Cleaning a TV
Nowadays, most televisions are manufactured with a soft plastic screen. As a result of this, TV screens are delicate and can be easily damaged if cleaned with an improper solution or technique. Accidentally using the incorrect product on your television could result in permanent damage, such as fogging, discoloring, or scratching. 
Technique Options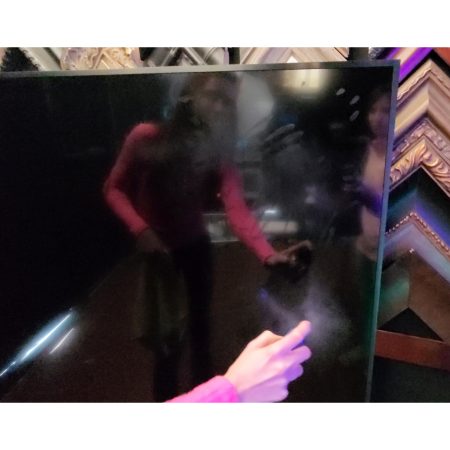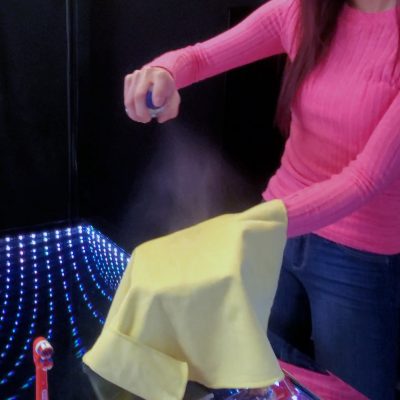 When cleaning a television screen, two different techniques work extremely well. The first technique focuses on spraying down a microfiber cloth and wiping the Televisions screen. Alternatively, you may spray a minimal amount of non-ammonia based cleaner onto the TVs screen and gently wipe it away. These two techniques are proven safe and will not result in any permanent damage to your TV's screen, as long as you follow the necessary detailed instructions when performing the cleaning.
What to Avoid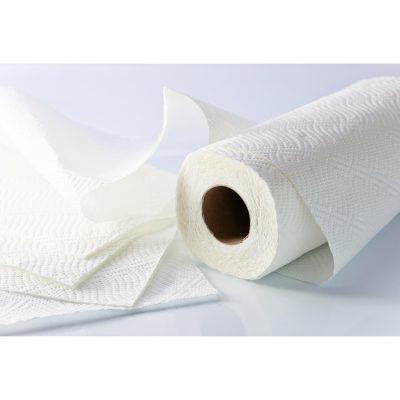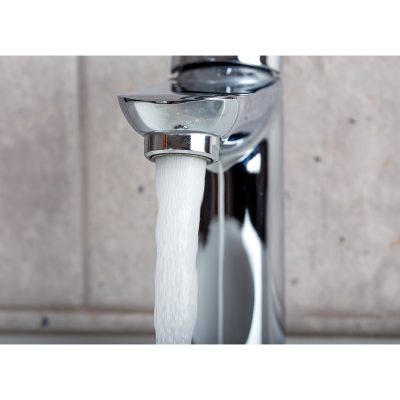 Certain products and items you never want to use on the screen of your TV since they will cause permanent damage. When gearing up to perform a television cleaning, you will want to avoid using regular tap water, wood-based wipes, isopropyl alcohol solution containing more than 50% alcohol, regular Windex, or any cleaners that are ammonia-based.
Alternative to Tap Water
Many products that are not made specifically for cleaning electronics will harm your television. If regular tap water is used on the television screen, a visible residue will appear after the water has dried. Instead of utilizing tap water, you may choose to use distilled water combined with a microfiber cloth. The combination of distilled water with the microfiber cloth will cause any dust on the screen's surface to cling to the damp cloth. Distilled water will also ensure that the anti-reflective coating on your TV's screen does not become worn-out.
Avoiding the Use of Windex & Ammonia Based Cleaners
Though Windex is a common go-to product for cleaning many devices and appliances, using it on a television screen can cause permanent damage. The reason behind this is because Windex is an ammonia-based cleaner. Ammonia-based cleaners may cause a chemical reaction between the ammonia-based cleaner and the coating on the Televisions screen or cause clouding. 
Avoiding the Use of Wood Based Wipes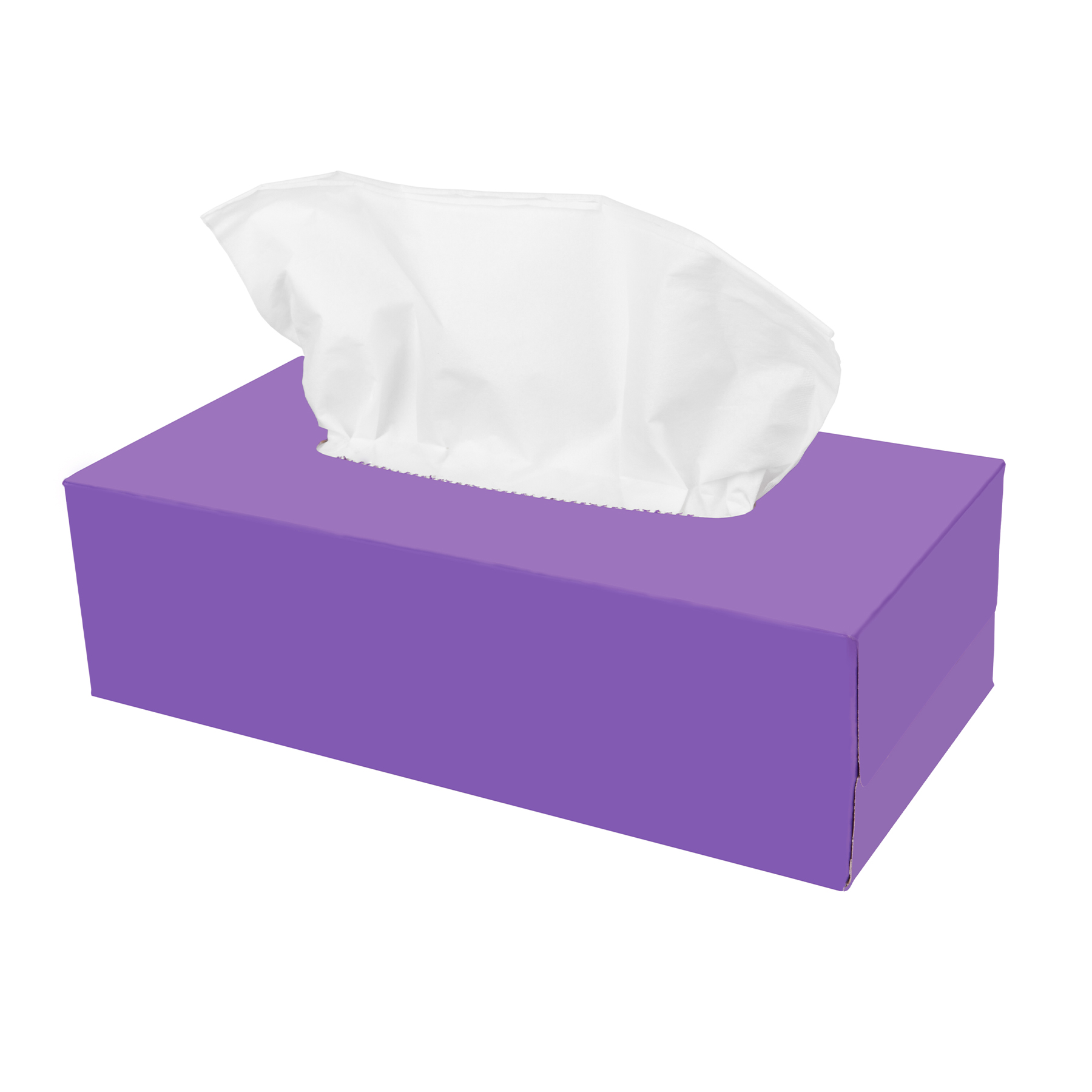 It is essential to avoid the use of any wood-based cleaning wipes on a TV screen. Wood-based cleaning wipes include paper towels, Kleenex tissues, along with any similar products. If wood-based wipes are used on the TV's screen, there is a strong possibility that you would be left with a multitude of visible, permanent scratches on the screen. The reason why the scratching often occurs is how rough the fibers of these products are combined with how soft the screen on the TV is.
What to Use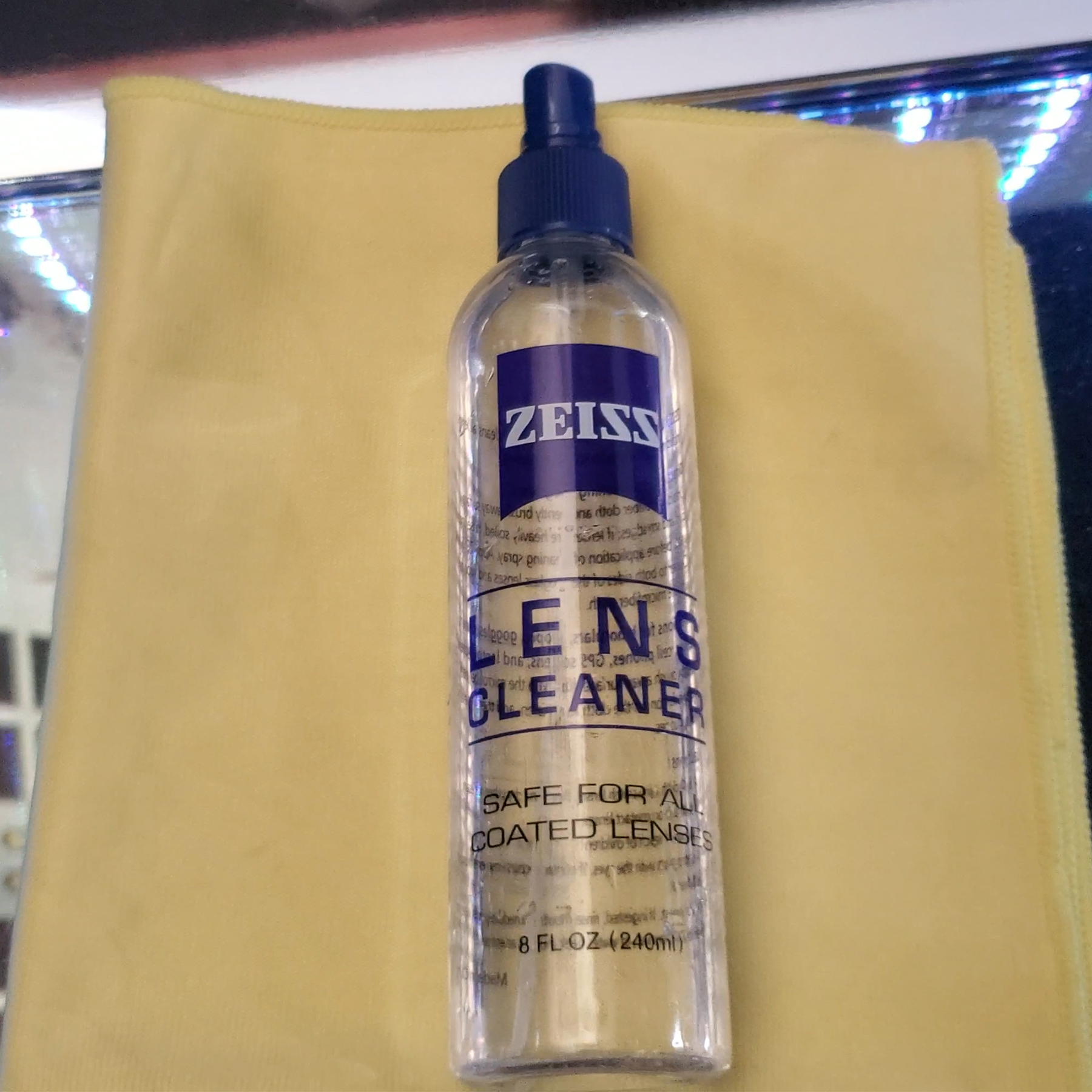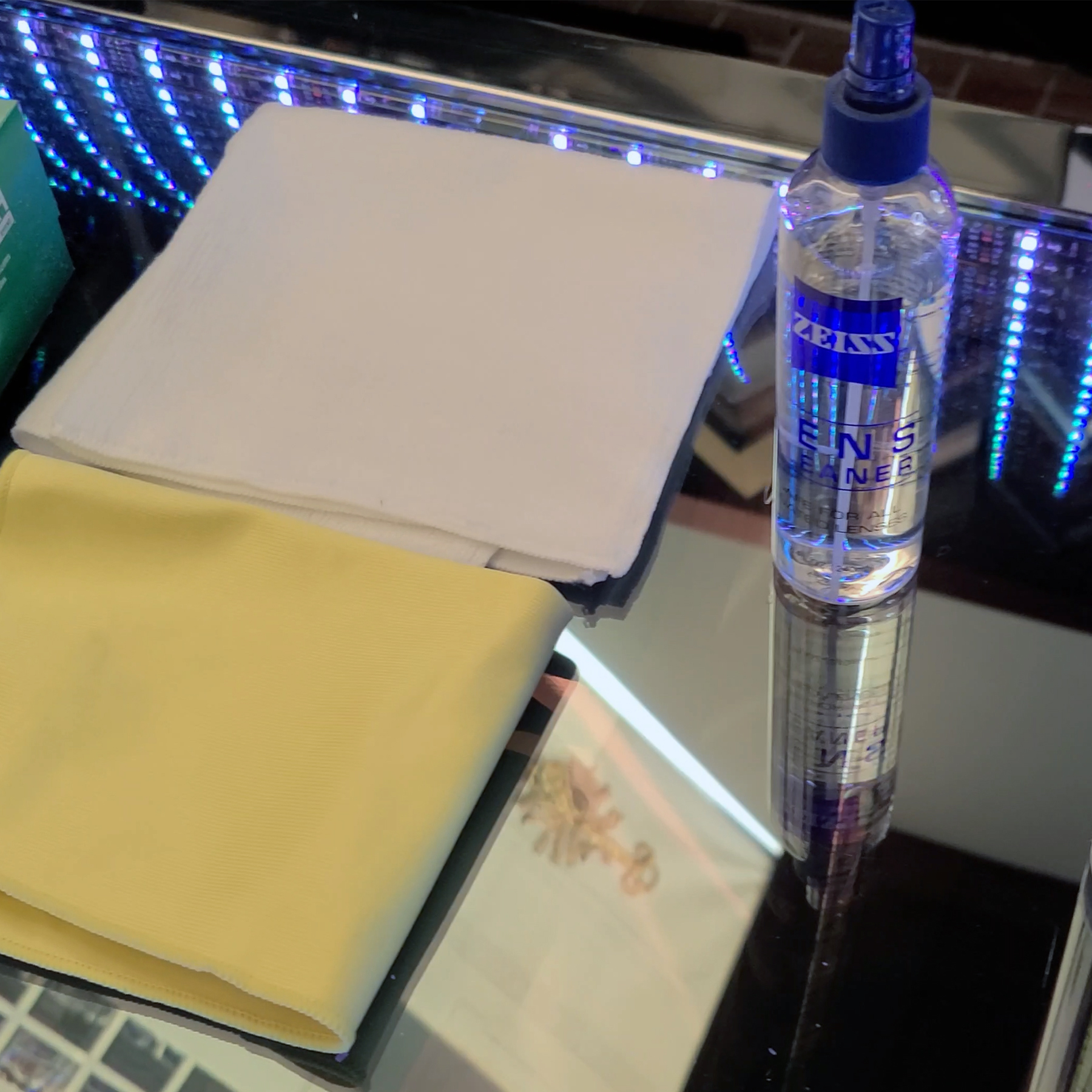 You have a few technique options to choose from when preparing to clean a TV screen. A 50% isopropyl alcohol-based spray, also known as a lens cleaner, is a simple option that many lean towards. When using an isopropyl alcohol spray, you will want to pay close attention to the level of alcohol in the spray and be sure to avoid any alcohol-based sprays that contain more than 50% alcohol, as this will over-dry the television screen.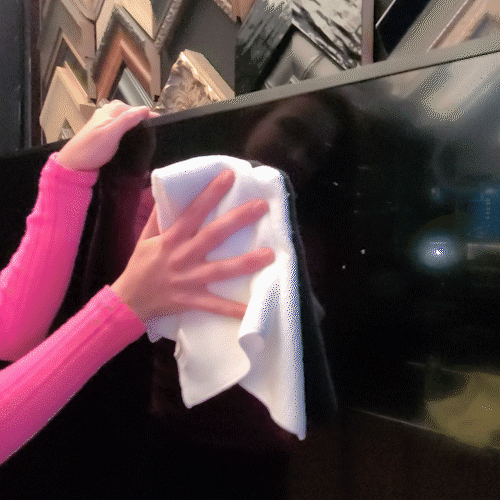 When choosing to utilize the lens cleaner technique, you will also want to use a clean, soft microfiber cloth that does not shed any fibers. If the microfiber cloth does shed fibers, you will find that sometimes after you've already cleaned the TV, you have to clean it again. This is due to the small static electricity charge produced when wiping the TV's screen, which will attract the fibers of a microfiber cloth.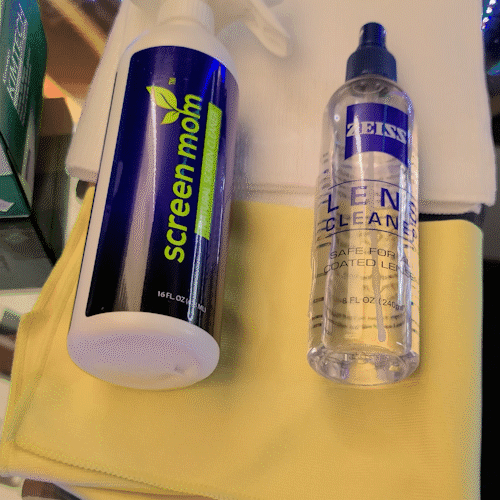 Optionally, specific products are intended for use on electronics that are extremely gentle as they do not contain ammonia or alcohol. Windex makes a special electronics cleaner that works phenomenally and is highly recommended. Additionally, the product "Screen Mom" is specially formulated for televisions and is also a fantastic product. 
If the television is not dirty but has acquired a collection of dust particles on the surface, compressed air may be the best option for this job. Using compressed air will inevitably eliminate the worry of causing potential damage to the screen since there is no possible way to damage the television with air. Compressed air is an easy, inexpensive, and fast way to clear any dust from the television, leaving the TV appearing brand-new. 
The Cleaning Process
The first option entails simply spraying the microfiber cloth down with the cleaning solution and using that to wipe the television screen. If this is the method that is chosen, you will want to be cautious of the amount of solution used. Ideally, the cloth should only be slightly damp after you've sprayed it down. 
Accidentally applying too much solution onto the microfiber cloth and using the excessively wet cloth on the TV screen may result in permanent damage. When too much cleaning solution is applied to the TV screen, the cleaner tends to run down the screen into the bezel and any other nearby electronics.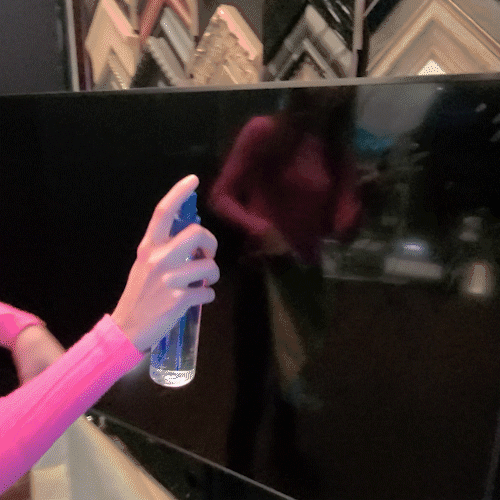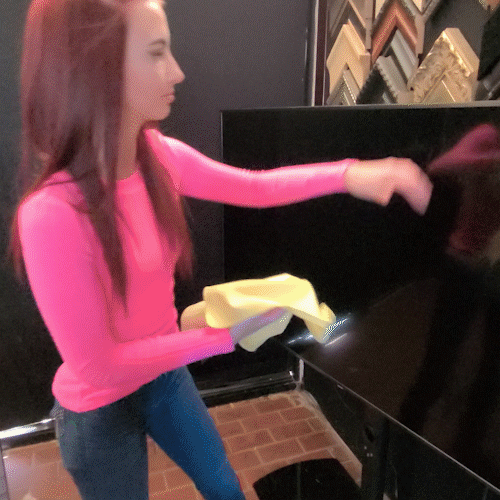 Alternatively, you may mist the TVs screen directly with a small amount of the cleaning solution that you've chosen. Immediately after misting the screen, you will want to gently wipe away the mist with a microfiber cloth. If this is the option that you would like to utilize, be sure to be extremely careful to not spray too much cleaner onto the television – as this may drip onto the bezel along with any other nearby electronics very rapidly, resulting in permanent damage.
IMPORTANT: When wiping a television screen with any wipe, be sure to be gentle, and refrain from applying any excessive pressure. Applying too much pressure on the screen will result in distorted pixels.
Where to Purchase the Cleaning Products?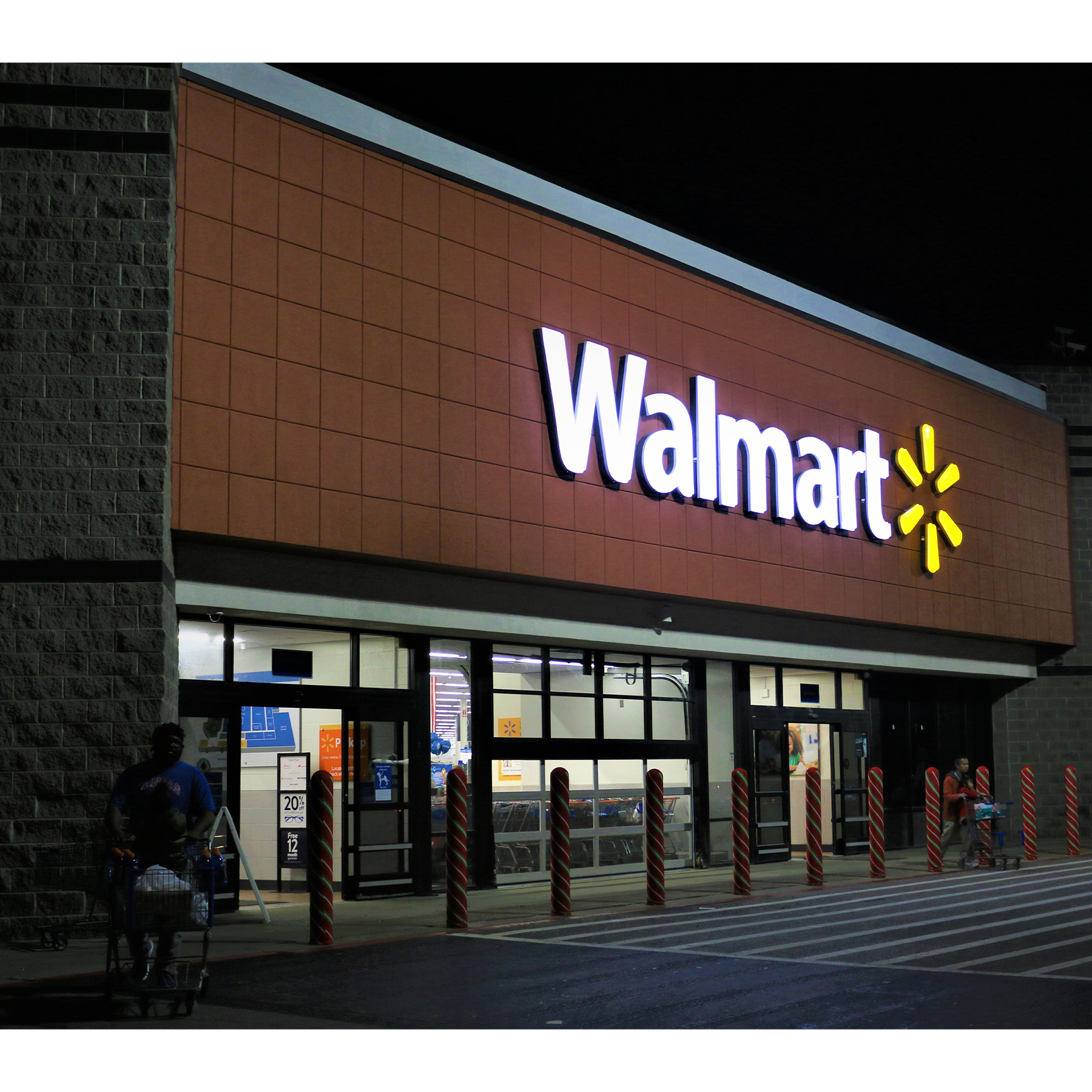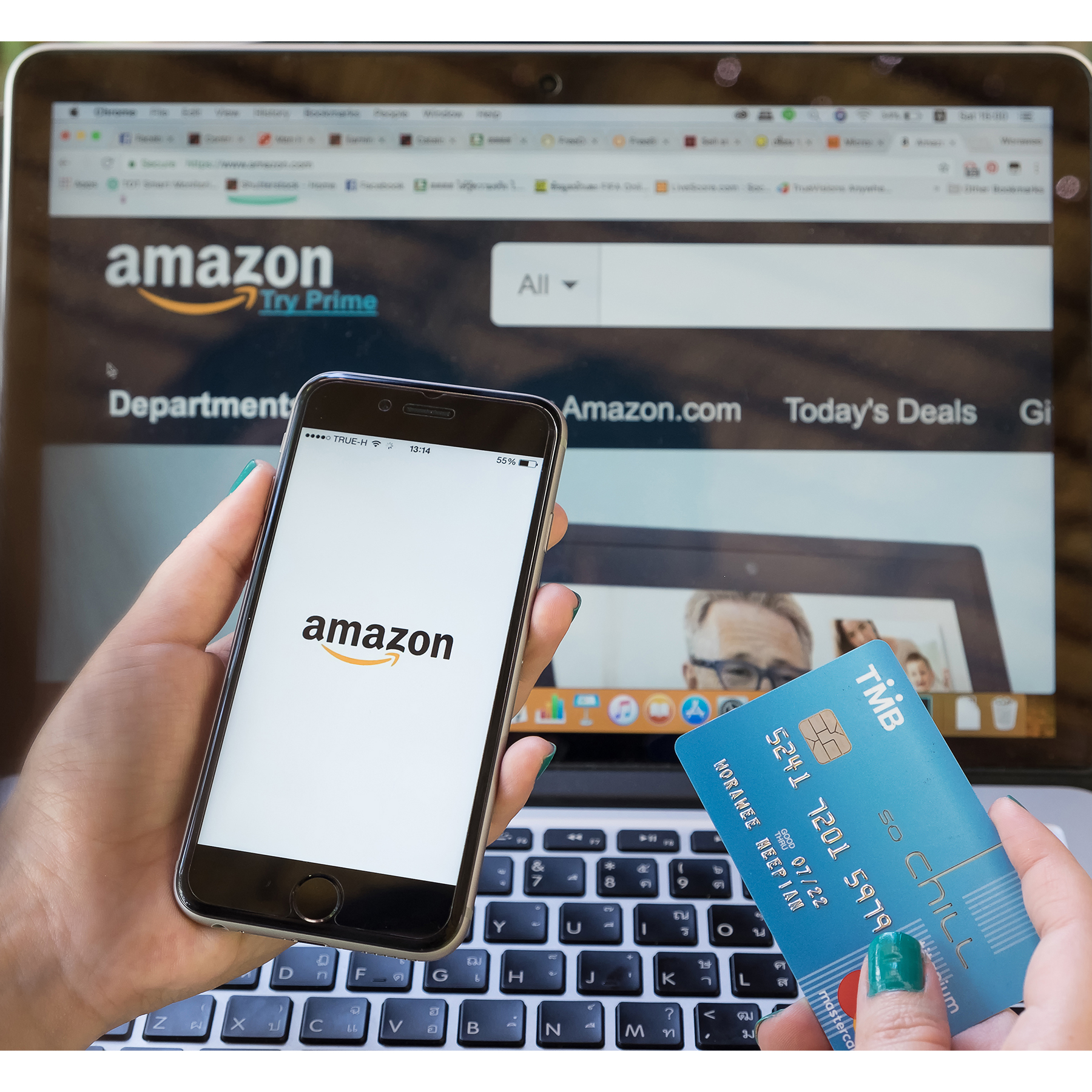 Where can you purchase inexpensive microfiber wipes and ammonia-free cleaners? Both microfiber wipes and ammonia-free cleaners are commonly found at your local big-box stores such as Walmart, Home Depot, Lowes, Menards, and the Dollar Tree.
Microfiber cloths are commonly located in the automotive aisle of any big box store, and the lens cleaner can often be found bundled in kits for eyeglasses. Alternatively, Amazon possesses an extensive assortment of microfiber wipes and appropriate cleaning solutions that can be shipped directly to your door. 
BONUS SECTION: How to Clean a TV Remote Control
Did you know that the dirtiest object in your home is your TV remote? 
Recent studies from multiple universities have confirmed that the TV remote is the single dirtiest item in a typical home and is a hotbed for bacteria and viruses. 
This is because the TV remote is one of the most overlooked household objects when cleaning a home. TV remotes are commonly touched multiple times a day by nearly every person in a household. However, no one ever thinks to clean it. The rubber buttons trap and preserve all sorts of dirt, skin flakes, and hair.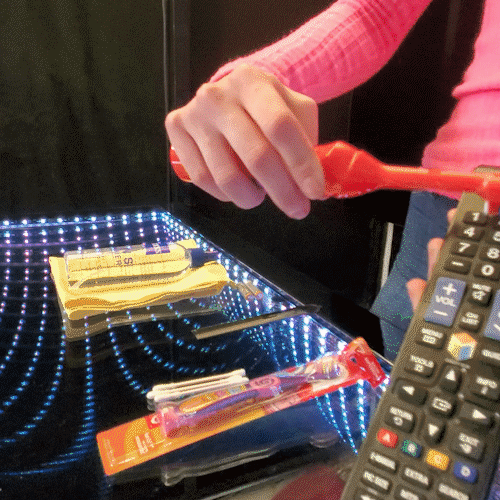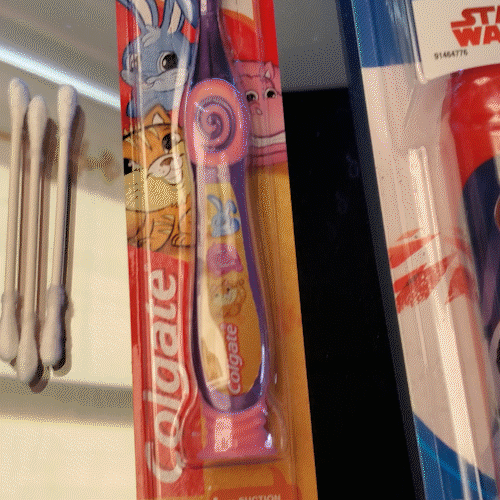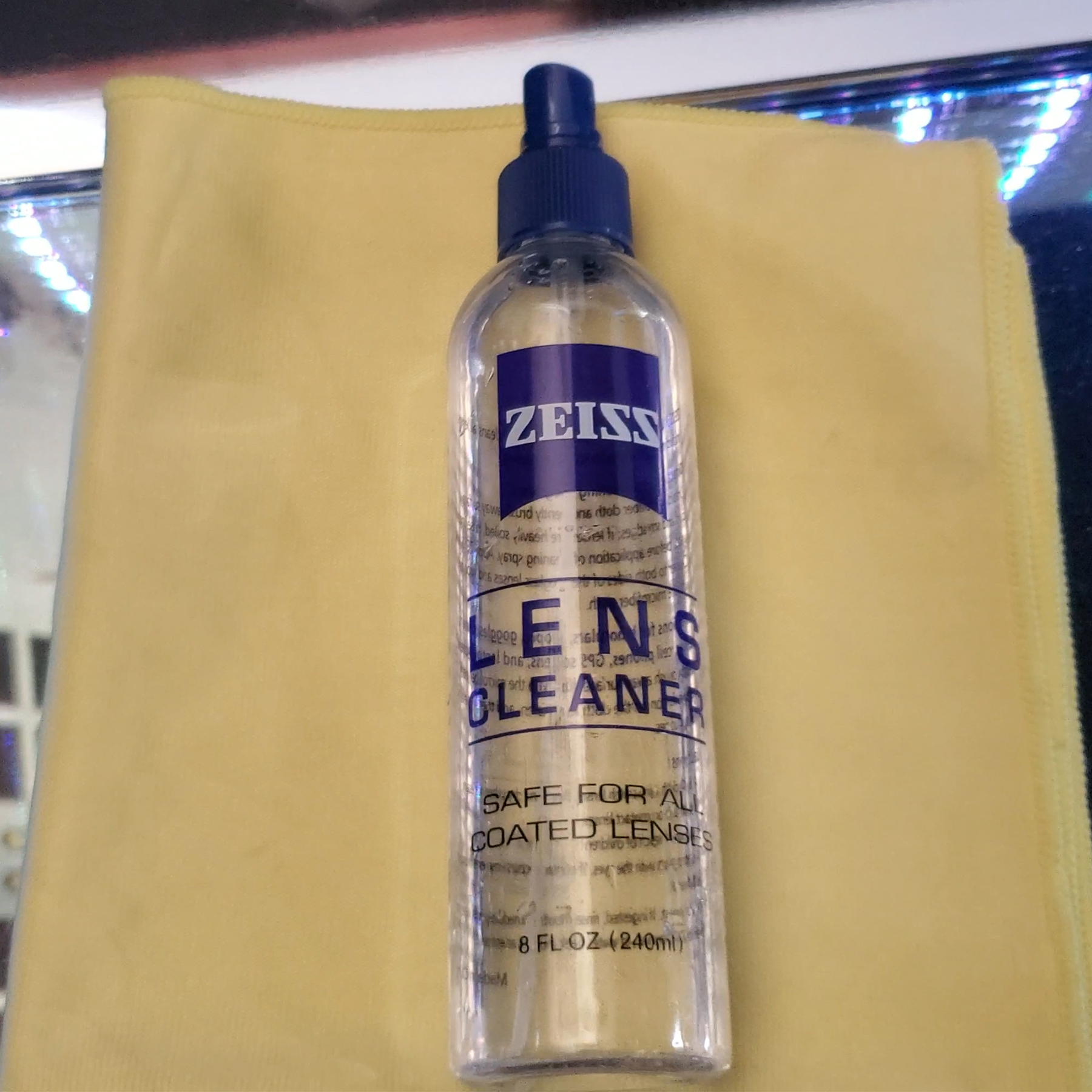 When performing a deep clean on your TV remote, all you need when performing a deep clean is rubbing alcohol, also known as isopropyl alcohol, which comes in a solution or a spray cleaner. Typically, you'll find this at your local grocery, pharmacy, or hardware store as a 50% water and 50% isopropyl alcohol mixture. Combine this with a clean toothbrush, q-tips, and a microfiber cloth.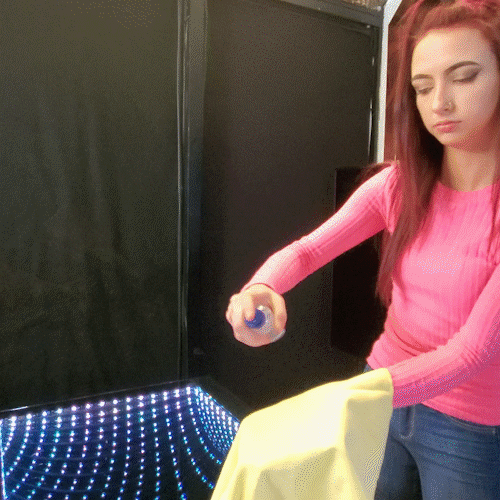 Next, use the isopropyl alcohol mixture and spray the microfiber cloth down, but you're going to want to be sure to not overspray, leaving the cloth dripping wet, as that may cause damage to your remote.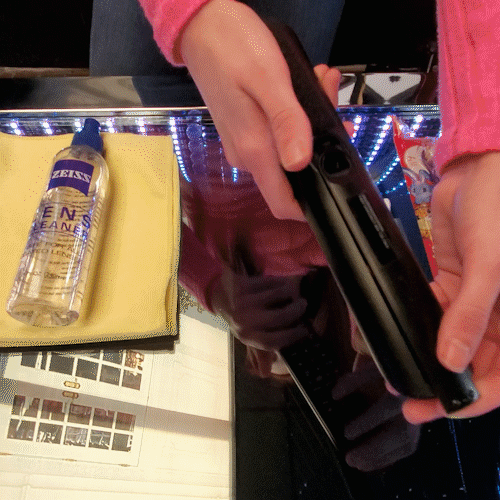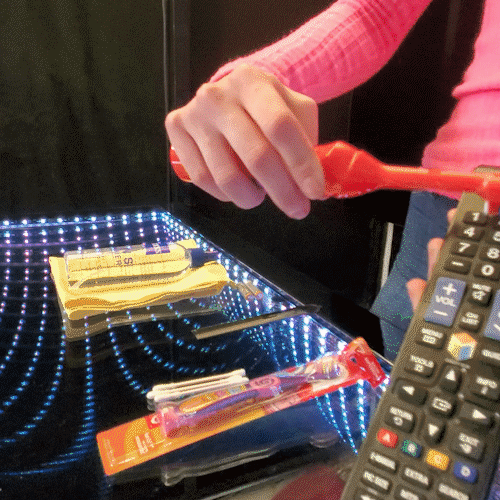 You're going to begin by taking the batteries out of your remote, so your TV doesn't blow up while you touch all the buttons. Once your batteries are out, take a clean toothbrush, a motorized toothbrush preferably, and start brushing out the debris from between the buttons on your remote, starting at the top of your remote and making your way to the bottom.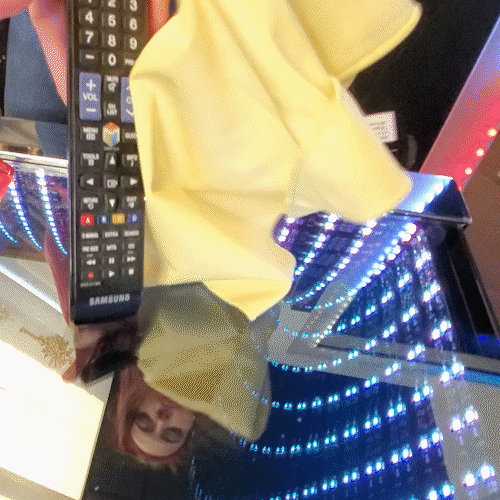 Afterward, take the damp microfiber cloth and wipe down the remote starting from the top, making your way to the bottom.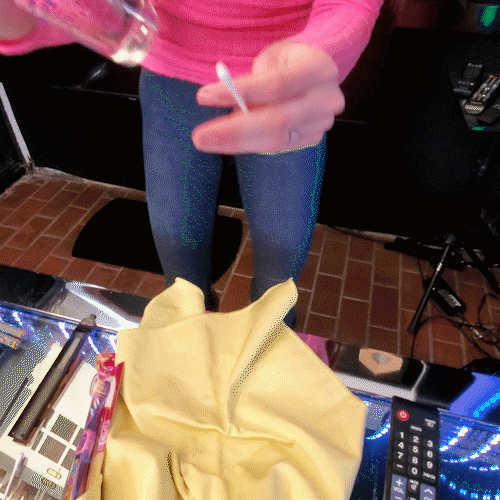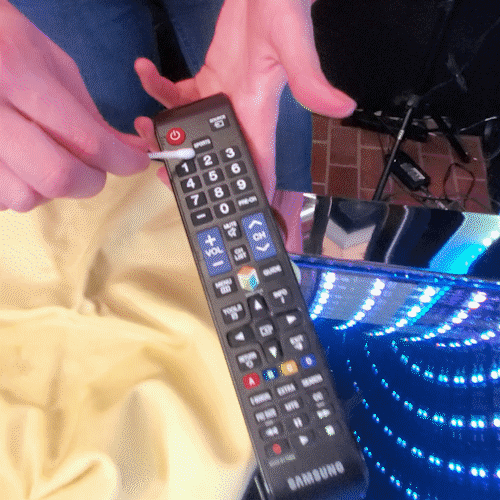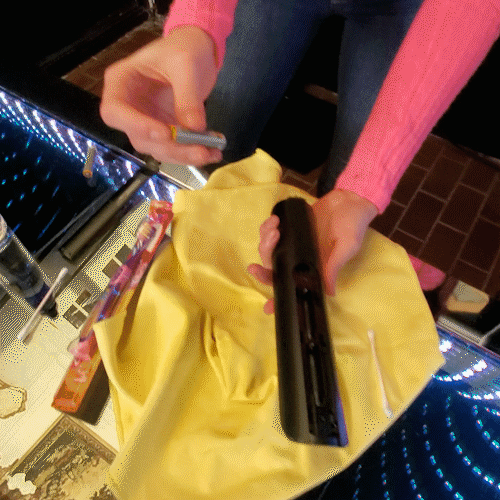 If there are any tighter crevices that the cloth couldn't get to, use a q-tip sprayed with the isopropyl alcohol-water mixture and deep clean between the buttons. Once finished, put the batteries back inside of the TV remote. You can rest easy knowing that the dirtiest part of your home is now the cleanest.