The Samsung Sero TV is a rotating TV that can sync to your phone and display content such as instagram and Tik Tok in a veritical format, then rotate to landscape mode for YouTube and Netflix. It's a space-saving and stylish upgrade to any room's design. Elegantly minimal with a navy blue stand, it is 360° of innovative beauty. The Samsung Sero redefines what a screen can do.
The Sero TV also works great for store displays, advertising, home decor, and trade show demos.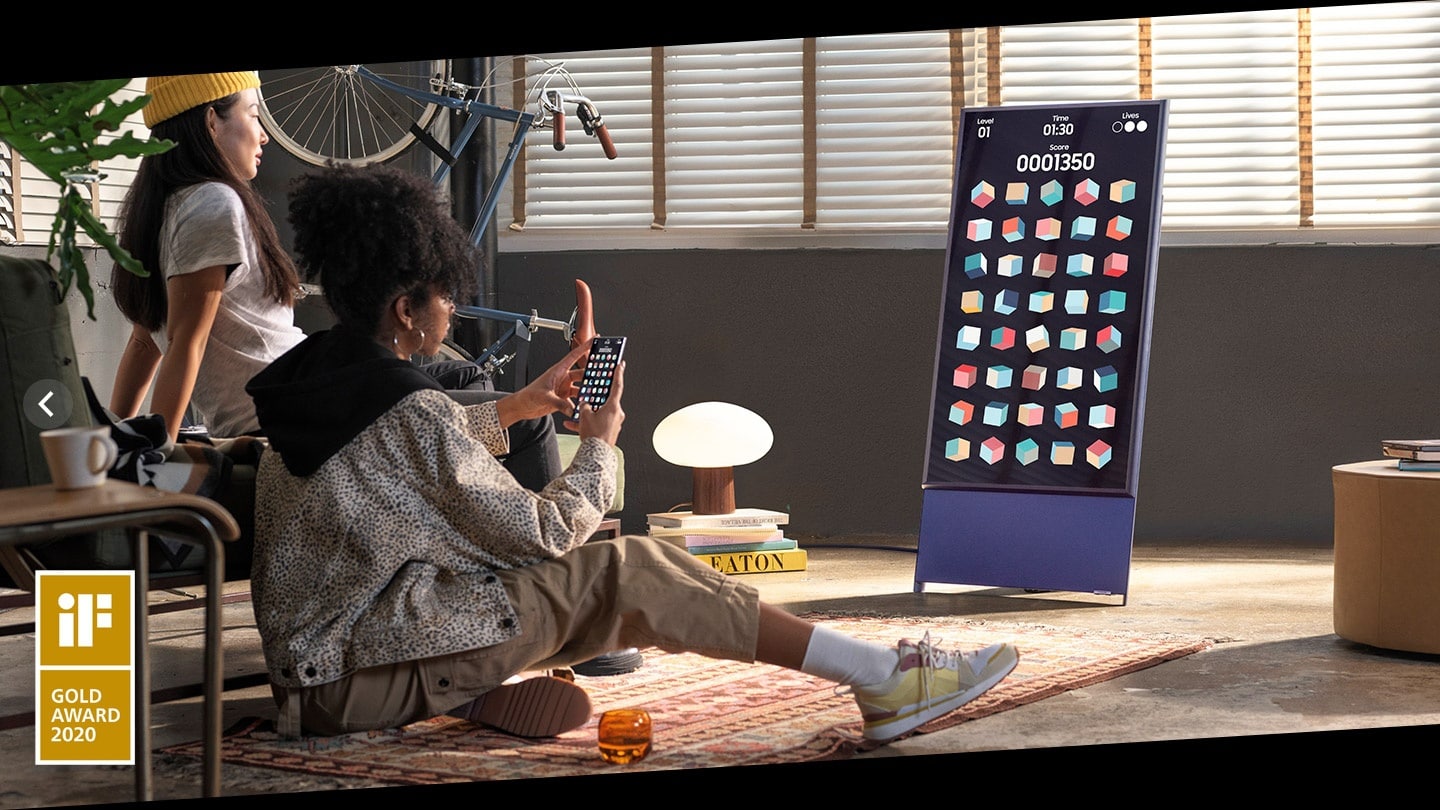 Check out Samsung's new ad for the Sero:
The Sero Samsung TV is 43'' diagonal (110 cm) and has an amazing Rotating Screen. The Tv has a thin design similar to a Cellular Device. The Samsung Sero Tv comes in one available size.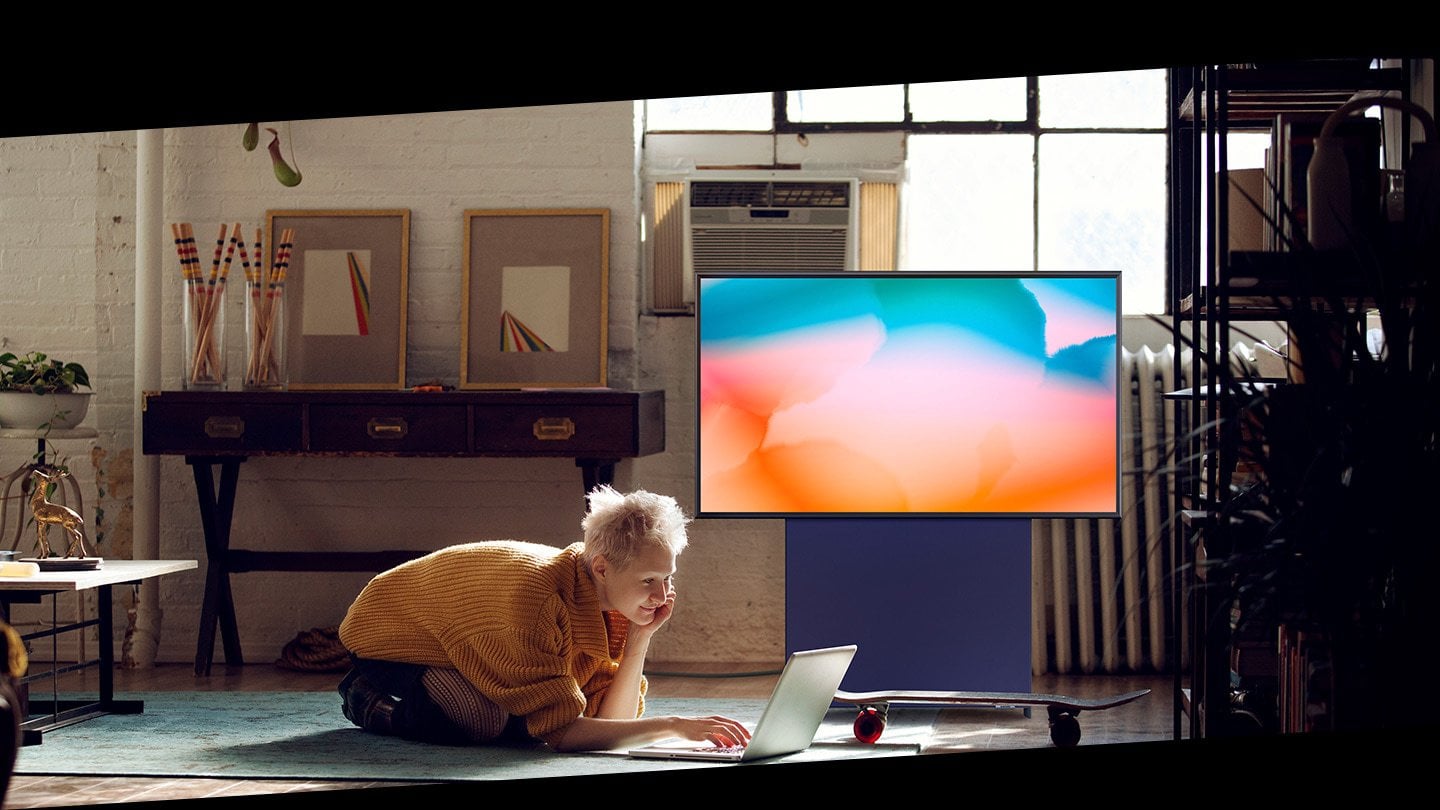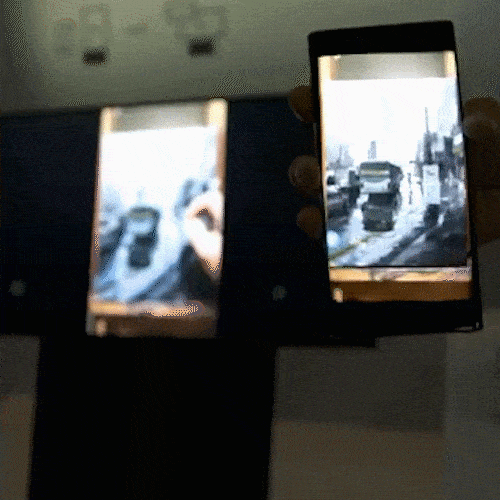 The Samsung Sero Tv won't rotate automatically with Apple but you can use the remote to rotate your screen. This Samsung Sero Tv has a feature called Mobile Optimized Screen that means it can Mirror your smartphone when it is in landscape mode or portrait mode on the Tv. Meaning it will automatically rotate with your phone at the same time.
Sound and Picture Quality Features:
Sound Features:
This Samsung tv has a powerful sound system built in. Having a sound experience of 4.1ch 60w Front Firing speakers for better amplified sound. Also is QLED certified with 100% Color Volume. This product also has a handy feature called Active Voice Amplifier (AVA). This feature use audio spatial intelligence to recognize when louder sounds around could potentially be come distracting. With this feature is automatically clarifies the voice on-screen. Doing this you won't be breaking conversation.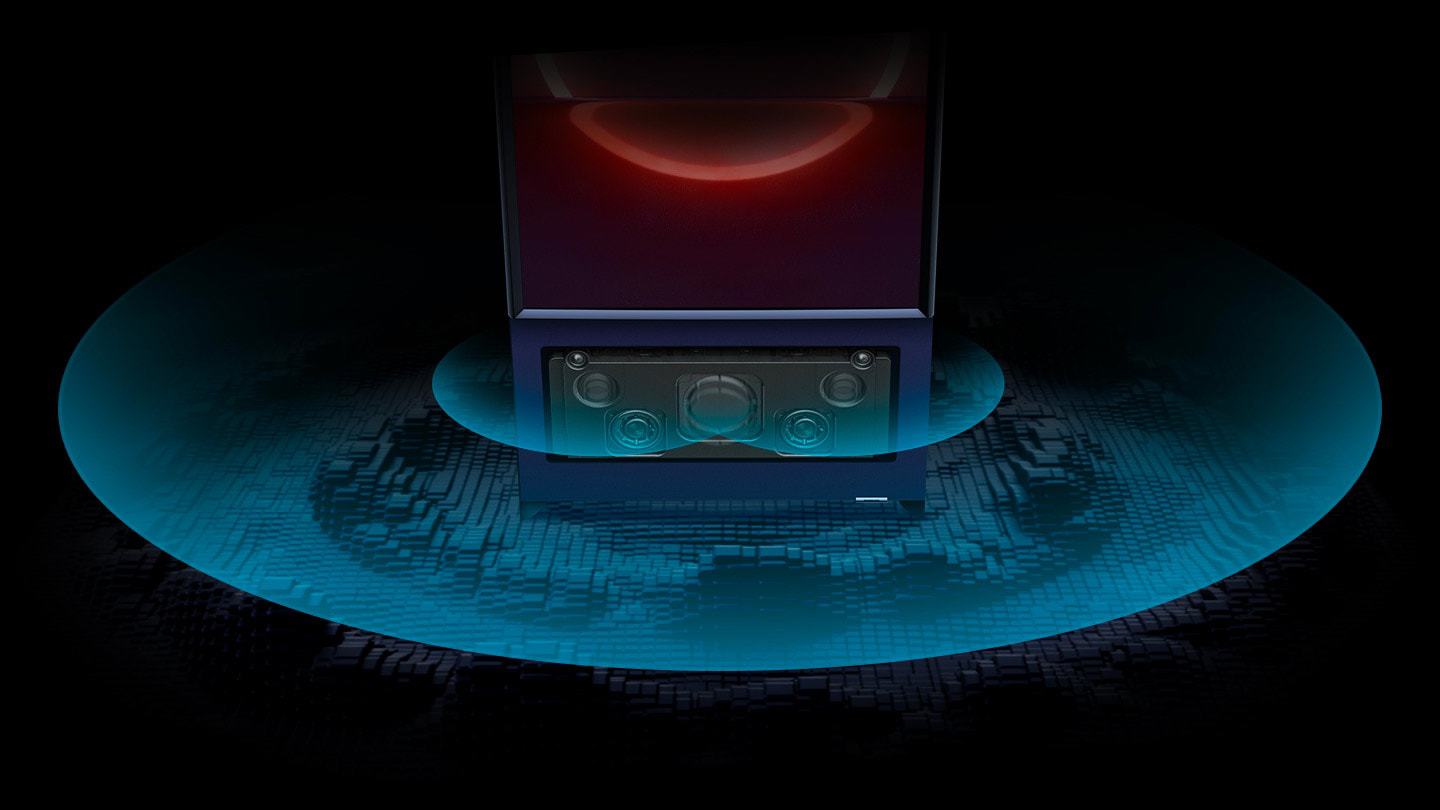 Picture Quality:
This gives you better picture quality and more realistic pictures. Samsung Sero tv has a 4K picture screen. It will even show your pictures in 4k, even if original not taken in 4K. This Product is also easily movable. With an attachable wheel you're ready to move your Samsung Sero Tv with ease. Giving every room you go to a new ambiance look. This feature is called Adaptive Picture  when a room becomes dark the Sero Tv can sense the change of light and adjust to the new environment lighting.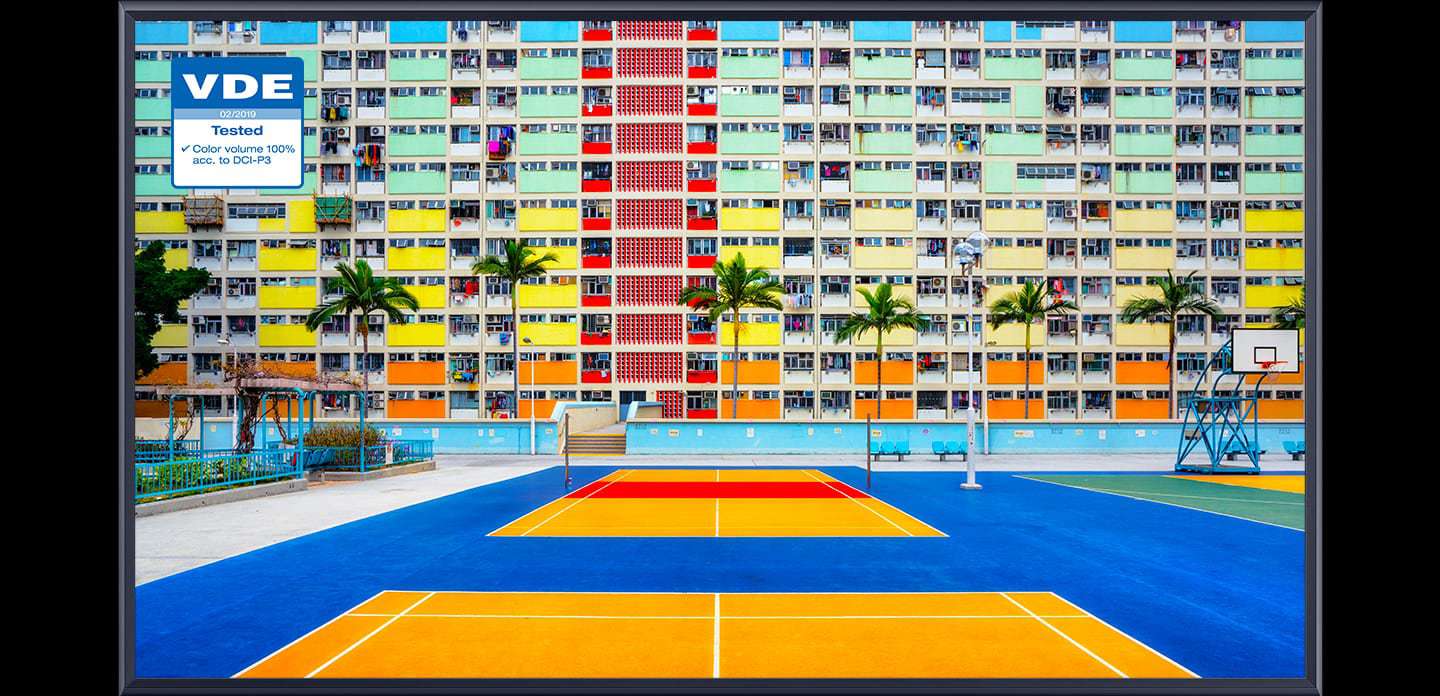 This product is great for in-home entertainment including gaming or movie nights with friends. It's unique designs give any room a new stylish design. You can style your room with quotes, pictures, or videos in vertical or horizontal. This design is a thin and movable design. Now cellular device gaming can be taken to a whole new level. With the feature of rotating you can game vertically and horizontally.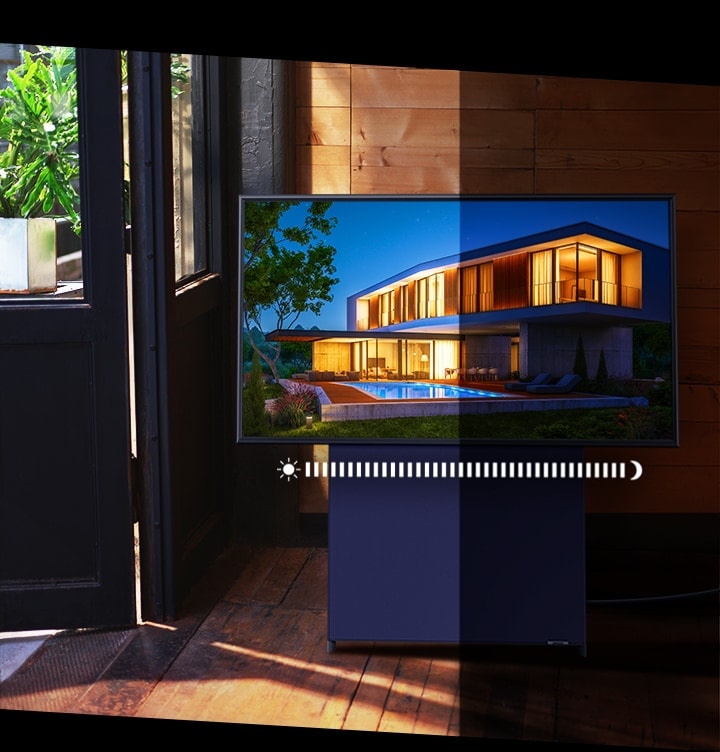 Functions with both Samsung and apple devices. Samsung devices simply just have to tap their device onto the tv to immediately start screen mirroring. IPhone users will have to connect manually but it's fully supported through Airplay 2. This Tv also has Apple AirPlay 2 built in for effortless movie watching, shows, music, and photos right from your apple devices.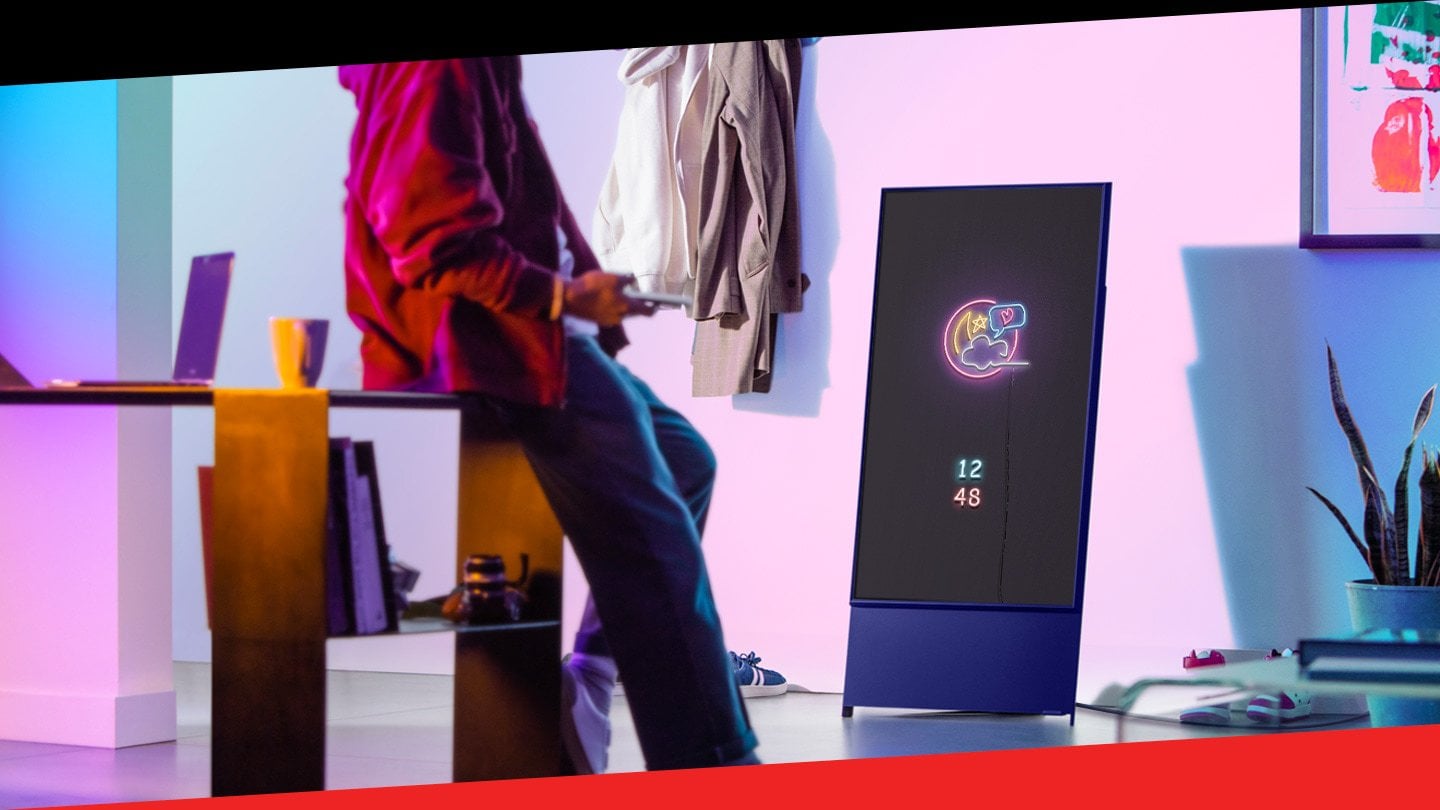 Samsung Sero Tv became available first in Korana. The Samsung Sero Tv was created for a more elegant look for modern day homes. This product gives each home a unique look for any event or time of day.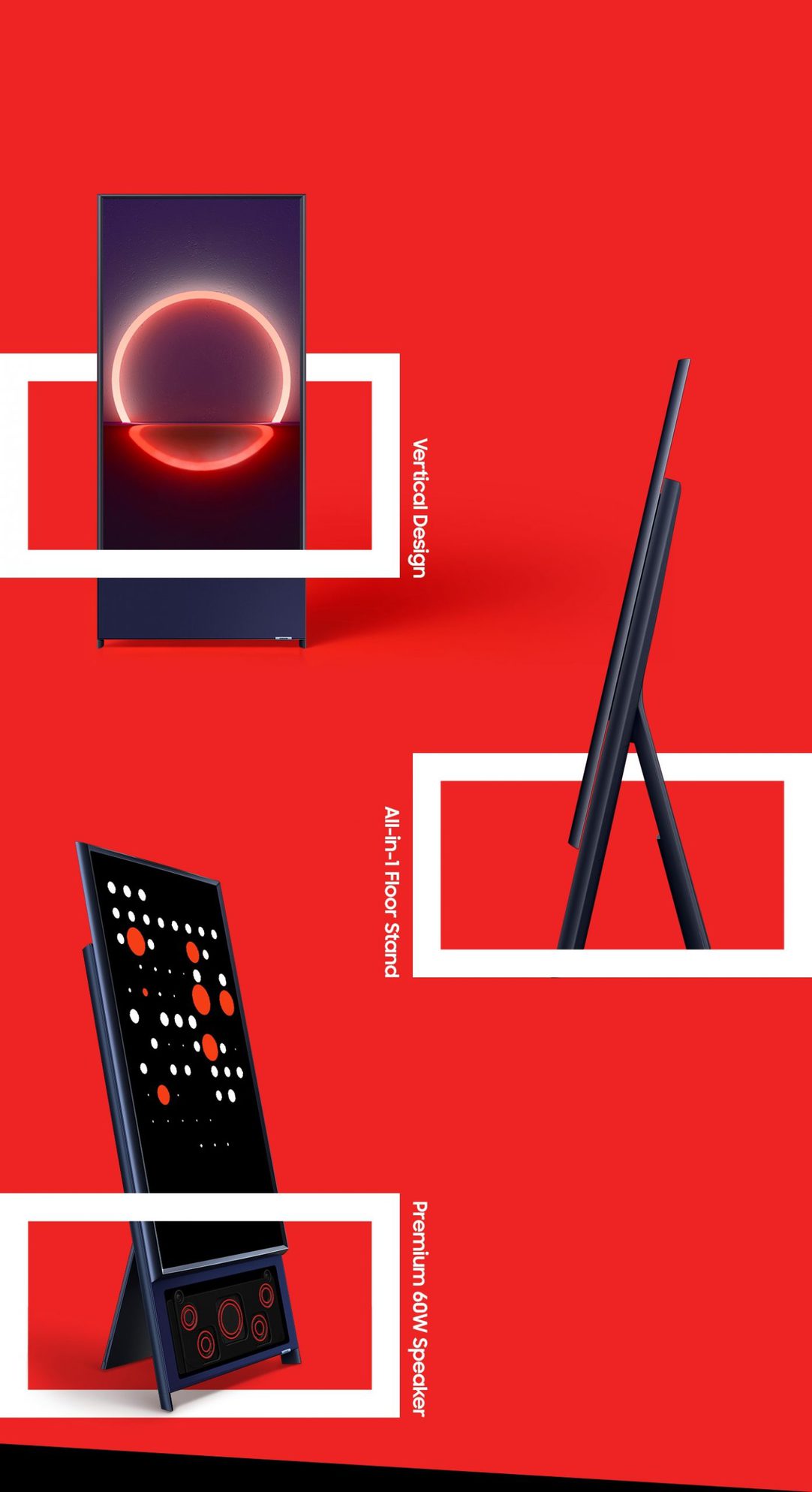 The pictures provided above are copyrighted by Samsung.
Reviews on The Samsung Sero Tv:
Tomsguide Said: He's For "Rotating display, Work with Android and Apple, Ideal for watching social videos." But Tomsguide also said he's against "Underwhelming audio and Can't Mount on the Wall"
Trusted Reviews Web page Said: " Samsung's new Sero Tv is Perfect for millennial's."
More Information on Tv Products:
Check it Out:
Check out our blog o how to clean a tv screen. Just in time for you to order your new Samsung Sero Tv.