Today I am going to show you what you need to know and how to make a Magic Mirror Photo Booth.
(Step-by-Step)
After reading this guide, you will be able to make your own Magic Mirror Photo Booth.
Let's get right into it. Before you start purchasing parts for your magic mirror photo booth, you will want to consider the following items.
Once you have your parts picked out, there are three ways to build this which depends solely on which touch technology you are using and where you want the camera.
IR Touch Overlay Build #2 (camera behind mirror)
Touch Foil Build (camera behind mirror)
What is a Mirror Photo Booth?
A magic mirror photo booth combines a semi-transparent mirror, display, camera and software to allow you to take pictures through the mirror and share them on social media instantly. For people that love to host parties, this is a MUST HAVE to bring new life and excitement with guests by taking amazing selfies, creating keepsakes, and unforgettable moments.
Why Make a Photo Booth?
Bring genuine fun and excitement
Create your own business
Up your social media game
Take better selfies
Go viral on all platforms
Customize photos to match event
Rent it out for extra income
Party props bring out the silly
Make it personal
Use it also as a smart mirror
Touch Technologies
There are two main types of touch technologies: an IR Touch Overlay and Touch Foil. From my experience, finding an affordable IR Touch Overlay is much easier than chancing it on a Touch Foil. There simply is just not enough information out there yet for the touch foil on which ones work with mirrors.
Straight up, I trust the IR Touch Overlays on Amazon, but I am not sure about the touch foils. Leave a comment if you have any information to contribute on this.
I recommend Greentouch as a supplier of the IR Touch Overlay:
*The Amazon links above are affiliate links.
The Perfect Mirror
Yes, there are four mirror types you may be considering when you make a Magic Mirror Photo Booth.
I am here to tell you that there are only two good choices: the Dielectric Mirror and Glass Smart Mirror.
Forget about the Glass Two Way Mirror & Acrylic Two Way Mirror. The glass is way too dark to see anything through the mirror, and the acrylic scratches easily which basically means you would need to replace or buff out the scratches after each gig. No thank you!
The Glass Smart Mirror is your classic standard – it is the fan favorite – it will be the closest match to a Standard Mirror. It is highly reflective! You also get amazing display quality through the mirror.
If you think you'll be using your photo booth outside or in commercial lighting environments, the Dielectric Mirror has a lower reflection so it will not overpower the display in these conditions and is hands down the best quality for photo booth projects.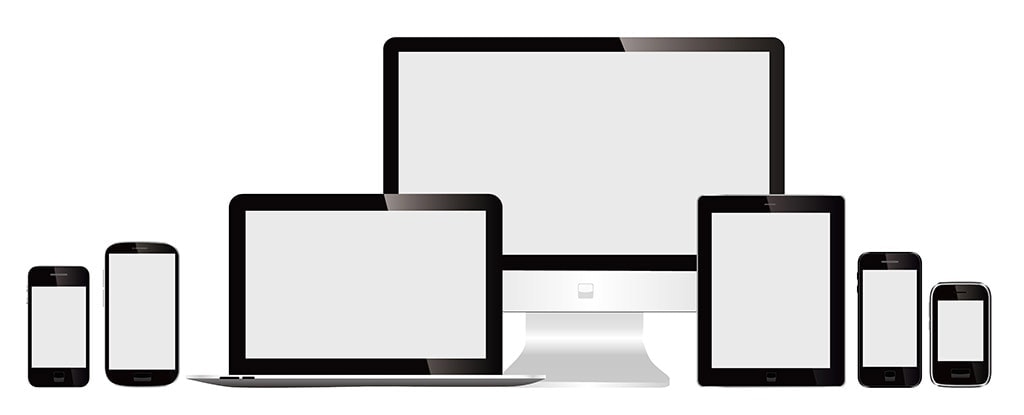 Television Details
This is perfect all around because you can use a computer, Intel Compute Stick, Raspberry Pi, etc to power your software. In addition, the 16:9 ratio format is preferred because you can rotate it into portrait mode  so the screen will consume most of the mirror instead of a 4:3 box in the middle of the mirror.
Monitor Details
Monitors are great if you have one lying around and you just need something to get you started. The disadvantage of using a monitor is that the screen brightness can be pretty low which can affect the overall look of the software in the end. It can work fine with both touch technologies.
Tablet Details
While it is portable, you will need a Bluetooth clicker or voice control to use the tablet through the mirror. The whole point of a photo booth is the social interaction and your friends/clients/photoboothers need to be able to share their picture through the software. If that function is missing, it will not work out well as a business model or renting this out for events.
Phone Details
Everyone has a smart phone these days and they are now jam packed with free and paid photo booth apps. Below there is a detailed guide on the pros and cons of the top software. However, since it won't work through the mirror without voice control or a remote, I recommend not using this for a magic mirror photo booth project.
Alternative Build
If you are just starting out with a tablet or phone, I recommend getting a Ring Light and Tablet Clamp to get your DIY Photo Booth up and running! Sure, it won't have a mirror… but that is ok! They are huge hits at parties as well.
Guide to building IPad Booth
If you need help with building your own IPad photo booth. We have this guide to help make it portable, super easy to set up, and battery powered with a tablet. We show how to put the light stand together as well as let you know the best software to use!
Computer & Software
The finishing touch to any mirror photo booth is making it fun and interactive. This means you need some fun software and a fast computer.
When you find the software you love, check out the specifications required to run it – it is the worst when you get great software and then it LAGS… that is the fastest way for people to leave your photo booth a negative review.
Here are the top Magic Mirror Photo Booth software available. This list is based off what clients are telling me they use when they purchase the mirror component of their build.
Selecting a computer that works with your software is critical. I recommend picking out the software you love first and then get a computer that works with it.
Tips for Selecting a Computer
Go with an i7 Core Processor or better
8GB RAM or more
Get a computer with a SSD drive for faster picture saving
Stay way from Mini PCs because they tend to overheat in Photo Booth cases
Camera
For full fledged Mirror Photo Booths, you will want a DSLR camera to put above or behind the mirror.
Top Cameras Used by Mirror Booth Masters
There are many good DSLRs on the market, I personally love Canon and in speaking with clients, this is what they are using.
The main factor you want to consider when purchasing a DSLR is how long the battery life is, as well as the camera lenses available. You may also consider the high ISO capabilities if you are not adding a ton of lighting yet in your setup. For the best picture result you will want lighting around your booth.
Canon EOS 800D
Canon EOS 1200D
You will want to set up your photo booth and consider how far away your people will be when they take the picture. If you want to be able to get a lot of people in one picture, you will want a wide angle lens. If you think that it will vary based on each photo booth situation you are in for an event, a zoom lens will save you money in the long run with its versatile nature.
Here are my top recommendations for lenses.
Zoom Lenses
17–55mm f2.8 – For Large Groups That Are Close Up (You can still get the whole group in the picture)
24–70mm f/2.8 – For Groups That Are Further Away from the Mirror
Other Lenses
You can still get high quality pictures with your photo booth with prime lenses. Just note that the zoom is fixed – which is fine! Once you have your back drop up and your mirror booth turned on, people know where to stand to get it right.
Printers
After your photo booth build is complete, you may need a printer if you do not have social share in your software, or you just want to go that extra mile for those who are not so into technology and want a physical copy.
Below are the top portable printers on the market (available on Amazon Prime) for mirror photo booths.
Top Printers for Mirror Photo Booth Businesses
HiTi P525L Roll Photo Printer – $679.99
DNP Event Photo Printer DS-RX1HS – $495.00
Top Printers for Personal Use (Windows 10)
Canon SELPHY CP1300 – $109.95
Top Printers for Personal Use (Smartphone or Tablet)
Stand & Carry Case
A major part of the build for a mirror booth set up is the case. There are tons of variations on this. Some people use the case as their stand. Some have a separate case. As I do research on the most popular builds, I will include more information on that here.
Most people are building their own version of a "Flight Case" that fits their TV/Laptop/Etc inside and can mount the mirror and frame to it so it doubles as a stand.
Flight Case Resources
Real Photo Booth Build Combinations
---
Laptop core i7 and 8 Gb RAM
Camera: CANON EOS 1200 D (T5)
Printer: I work with DNP RX1
---
Laptop: Surface Pro 4
Camera: CANON EOS 1400 D
Printer: I work with DNP RS RX1
---
Intel Compute Stick CS325
Darkroom Software
---