Raspberry Pi 3 B+
$199.90
Includes Made in UK Raspberry Pi 3 B+ (B Plus) with 1.4 GHz 64-bit Quad-Core Processor, 1 GB RAM

Preprogrammed with MM2 Software that turns your display into a Smart Mirror

Dual Band 2.4GHz and 5GHz IEEE 802.11.b/g/n/ac Wireless LAN, Enhanced Ethernet Performance

32 GB Samsung EVO+ Micro SD Card (Class 10) Pre-loaded with NOOBS, USB MicroSD Card Reader

CanaKit 2.5A USB Power Supply with Micro USB Cable and Noise Filter – Specially designed for the Raspberry Pi 3 B+ (UL Listed)

Premium Raspberry Pi 3 B+ Case, High Quality HDMI Cable, 2 x Heat Sinks, GPIO Quick Reference Card, CanaKit Full Color Quick-Start Guide
Out of stock
Take all the hard work out of programming your Raspberry Mirror by purchasing it pre-configured here. Your Raspberry Pi will come programmed with the following features:
Specifications
Order Limit: 1 per customer
Product: Raspberry Pi 3 B+
Includes: Raspberry Pi 3 B+, Case, 32GB Micro SD Card, Instructions, USB Cable, HDMI Cable, Power Supply
Return Policy: 90 days
Recommended Accessories
Logitech K830 TouchPad Keyboard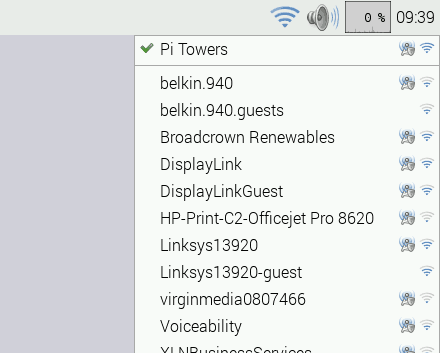 Installation Instructions
Once you receive your preconfigured Pi, you will need to connect it to your wired or wireless network. If you are using a network cable to plug it into your network, no configuration is necessary. If you are connecting wirelessly through WiFi, first connect your Pi to a keyboard and touchpad/mouse, power the Pi and wait for MagicMirror to load. Once loaded, press the "Windows" key on your keyboard and click on the terminal icon at the top. Execute the command "pm2 stop mm" to stop MagicMirror. Click on the network icon in the upper right of your desktop and choose your WiFi network. Enter your password. Go back to the Terminal and type "pm2 start mm" to start MagicMirror back up.
Add More Features
The MM2 software has a huge network of people building "modules", or add ons, to allow for additional features to be added. To see what is available, check out their 3rd party developer page. There are modules for the following categories:
Finance
News/Religion/Information
Transport/Travel
Weather
Utility/IOT/3rd Party/Integration
Entertainment/Misc
On each 3rd party module there are directions on how to add and place them on your display, along with a screen shot of what it will look like once it is added.