PCAP foil, also known as projected capacitive touch foil, is a thin, transparent film that's applied to the backside of glass. It senses where your finger is and connects via USB to your PC, just like a mouse.
Learn how to add PCAP touch foil to glass and mirrors. In this guide, we'll take you through it works, how to add touch to your Smart Mirror, and exactly what display and operating system to use. We also provide a complete parts list and step-by-step guide, as well as pricing for complete systems.
PCAP Foil Sizes and Pricing
Choose the size that matches the size of your display. The mirror itself can be larger or equal to the display size.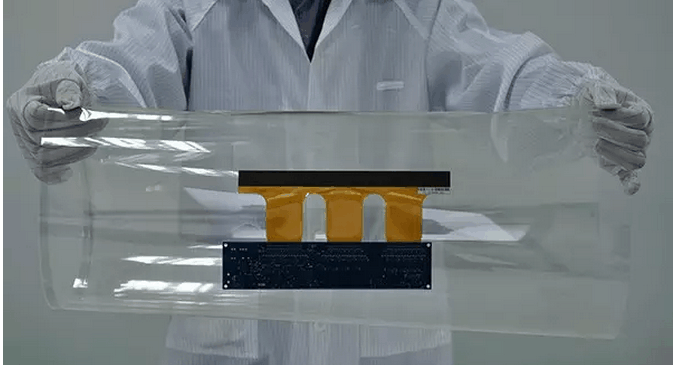 PCAP foil is installed just like window film, and can be placed anywhere behind the glass. It works with any size display that's the same size or smaller by calibrating your operating system. In a moment, I'll stick the foil to the glass and show you how it works in action.
Benefits
Some of the coolest applications of PCAP film are Smart Mirrors, fitness mirrors, mirror photo booths, and transparent TVs. It's exciting for medicine, because when used with voice recognition it can be much easier to clean than using a mouse and keyboard.
Parts List
Here's what you'll need to make a complete system:
1. A TV, monitor, or tablet. Samsung QLED TVs are extremely popular due to the high quality, built in voice control, and remote control to control power and volume. They can be mounted horizontally or vertically.
A PC, which provides your apps and connects via USB to the PCAP foil.
The mirror, which is dielectric or Smart Mirror glass for high transparency and tint free viewing.
The touch foil. I'll leave you all the details below for sizing and pricing, or check out twowaymirrors.com.
A microphone can be attached so you can also control the PC with your voice.
It functions just like a PC mouse, so it works with Windows, Android, Linux, and MacOS. That makes it ideal for Raspberry Pi smart mirror projects.
Pricing & Ordering
If you need help finding PCAP film for your project, we're glad to help you.
Additional Installation Tips
The PCAP foil has a mild adhesive which sticks when applied with water. Like window film, it can be repositioned as needed during installation.
By applying a oleophobic coating, also known as oil-repelling or self cleaning, you can prevent fog and fingerprints on the surface of the glass simply by using Rain-X or a hydrophobic window cleaner.
Now I'm going to go over some of the sweet applications for PCAP film:
Features
Touch screen displays are more intuitive to operate than a standard PC, which is why they're commonly used in digital signage and interactive displays.
No mouse and keyboard are needed to operate PCAP foil–this saves space and makes it easier to clean, preventing the spread of germs.
PCAP touch works great on both clear glass and transparent mirrors.
Mirror displays are a visible cue that people can walk right up and start using it. In a store, customers would be hesitant to use a mouse and keyboard, wondering if it's actually for their use or the staff.
PCAP works great with Android, which is designed to be a native-touch operating system.
PCAP foil works great in both portrait and landscape layouts.
Mirror photo booths use PCAP film to make them fun for a party, and intuitive for intoxicated guests.
PCAP foil is used in bathroom vanities, where touching a keyboard and mouse would be less than palatable.
Works great for advertising on retail storefronts, kiosks, and as part of a large window. It has a "wow" effect, getting people's attention where they would otherwise be ignoring the display.
PCAP foil is often combined with voice recognition such as Alexa, Siri, and Google Assistant to offer multiple ways to interact with your PC and display.
Tempered glass can be partnered with PCAP foil to provide additional safety for public installations such as amusement parks, museums, and casinos.
PCAP foil can be used in bar tops and restaurant tables for ordering, advertisement, and entertainment.
PCAP touch works great with smart mirrors displaying the weather, news, stock reports, social media updates, and more.