Height

Width

Lighting Options

Calculate

Price

Cart
A Lighted Mirror is a luxury creation that combines a high quality first surface mirror with an elegant light source to illuminate the room. The soul idea of the lighted mirrors is to conduct an elegant and sleek aspiration to beautify your home.
The frosting around the edges allows the lights to glow through the glass! The frost design is also customizable, so you can have control of where you would like the light to shine through. Improve your home with a lighted mirror by lighting up the room and adding that much needed glow in your day!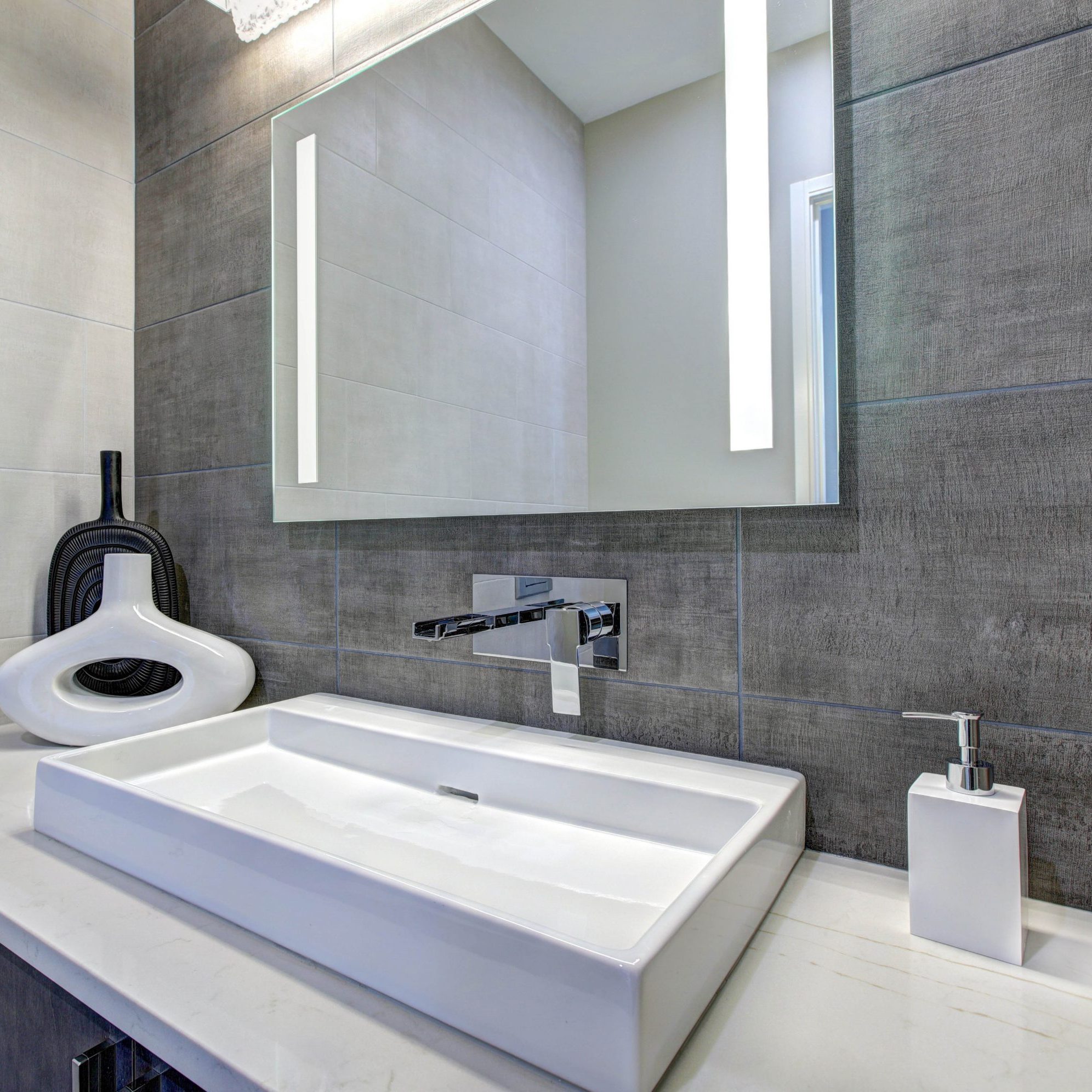 Unleash your inner interior designer.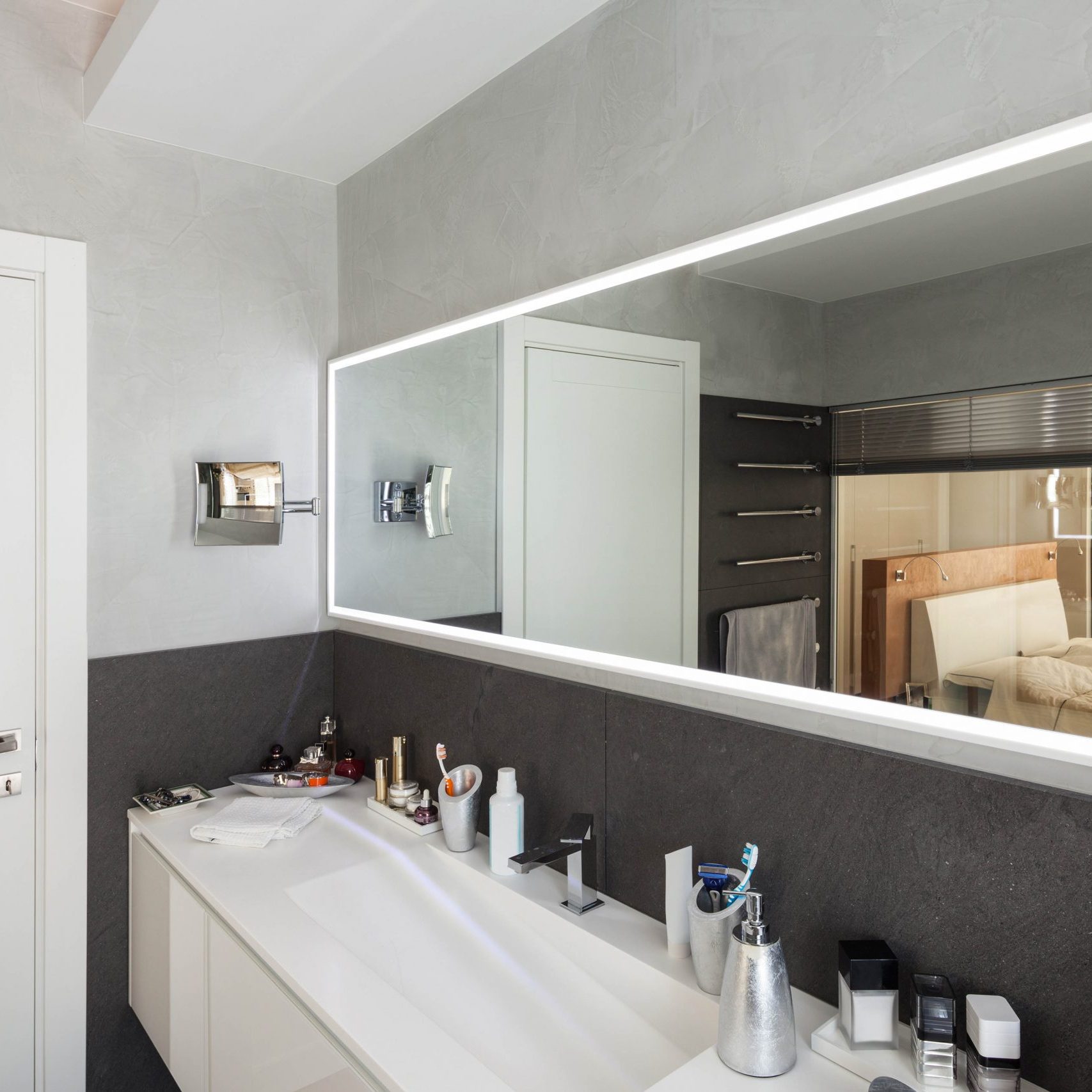 You are able to customize your Lighted Mirror. This allows you to set and establish your own personalized theme and elegance in your Lighted Mirror system. You can customize the size, shape, and where the frosted edges are placed.
Turning your standard bathroom mirror into a lighted mirror will add an extra element into your house that provides relaxation and luxury.
You can choose the lighting options, as well as if you prefer to have them dimmable or not. You can choose any type of frost design, as well as order any size that you prefer.
Shapes and Sizes
Doesn't have to be normal!
You don't need to have just a rectangular mirror! You can do circles, ovals, or any other custom shape you would like. You are still able to choose where the lighting is placed within the designs to fit your décor.
Lighting Options
Dimmable, and Built For You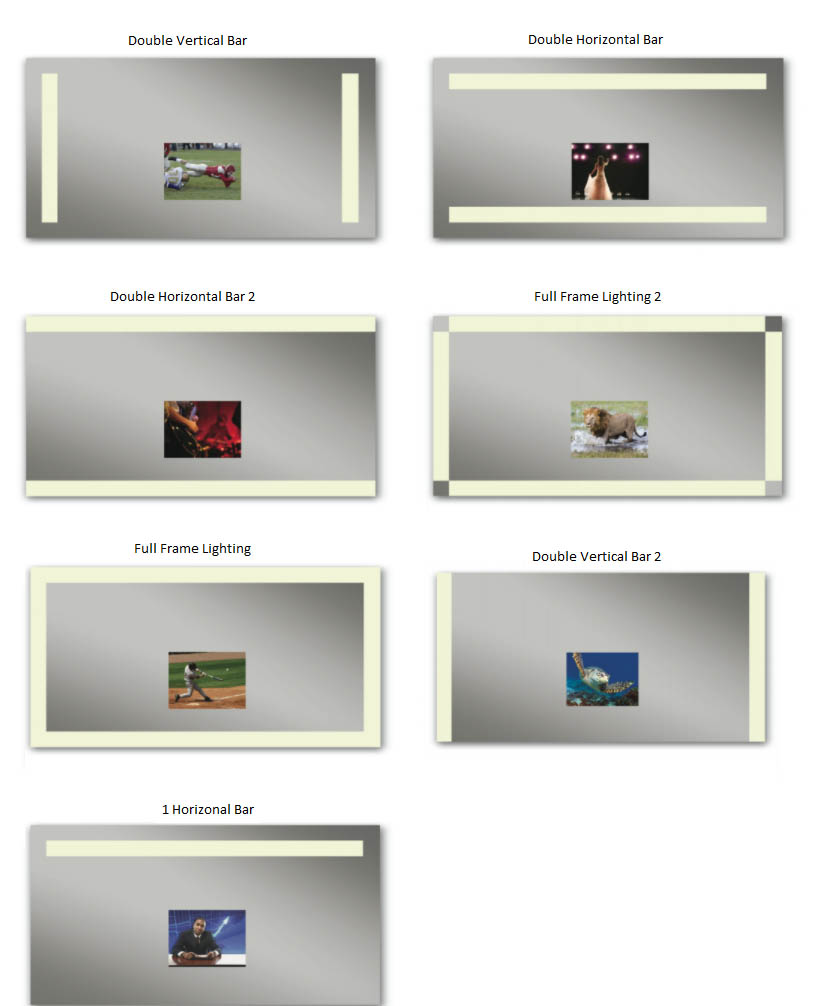 Frequently Asked Questions:
What are the lighting options in terms of placement and brightness? 
You can choose your preference at your time of order. The frosted effect can be placed in different areas and positions.
Are the lights dimmable?
Please contact us if you would like dimmable lights. It can be done!
How long do the lights last?
50,000 hours or about 6 years of continuous use, or 45 years at 3 hours use per day.
What is the max size?
126″ x 84″.
Is the mirror resistant to tarnishing?
Yes, it is sealed and coated.
Does it arrive ready to be installed? 
Yes! It arrives ready to be mounted.
Do you install the systems?
No, you will need to contact an electrician or other installation professional.
Contact Us
Please feel free to contact us with any customization requests, pricing, or any questions!
James Baker
Sales Engineer
james@twowaymirrors.com
(419) 787-4526
Krista Kelly
Sales Manager
krista@twowaymirrors.com
(419) 461-0710