Height

Width

Lighting Options

Calculate

Price

Cart
A lighted mirror is a custom manufactured vanity mirror with frosted backlighting to illuminate the room. Using a waterjet, lighted mirrors can be cut to the exact size and shape you need for your wall. They can be sandblasted to the pattern that appeals to you, such as double bar or perimeter lighting. The color temperature can be controlled from 3000-6000 Kelvins, providing a customizable warm or cool lighting level that's comfortable and beautifies your room.
Unleash your inner interior designer.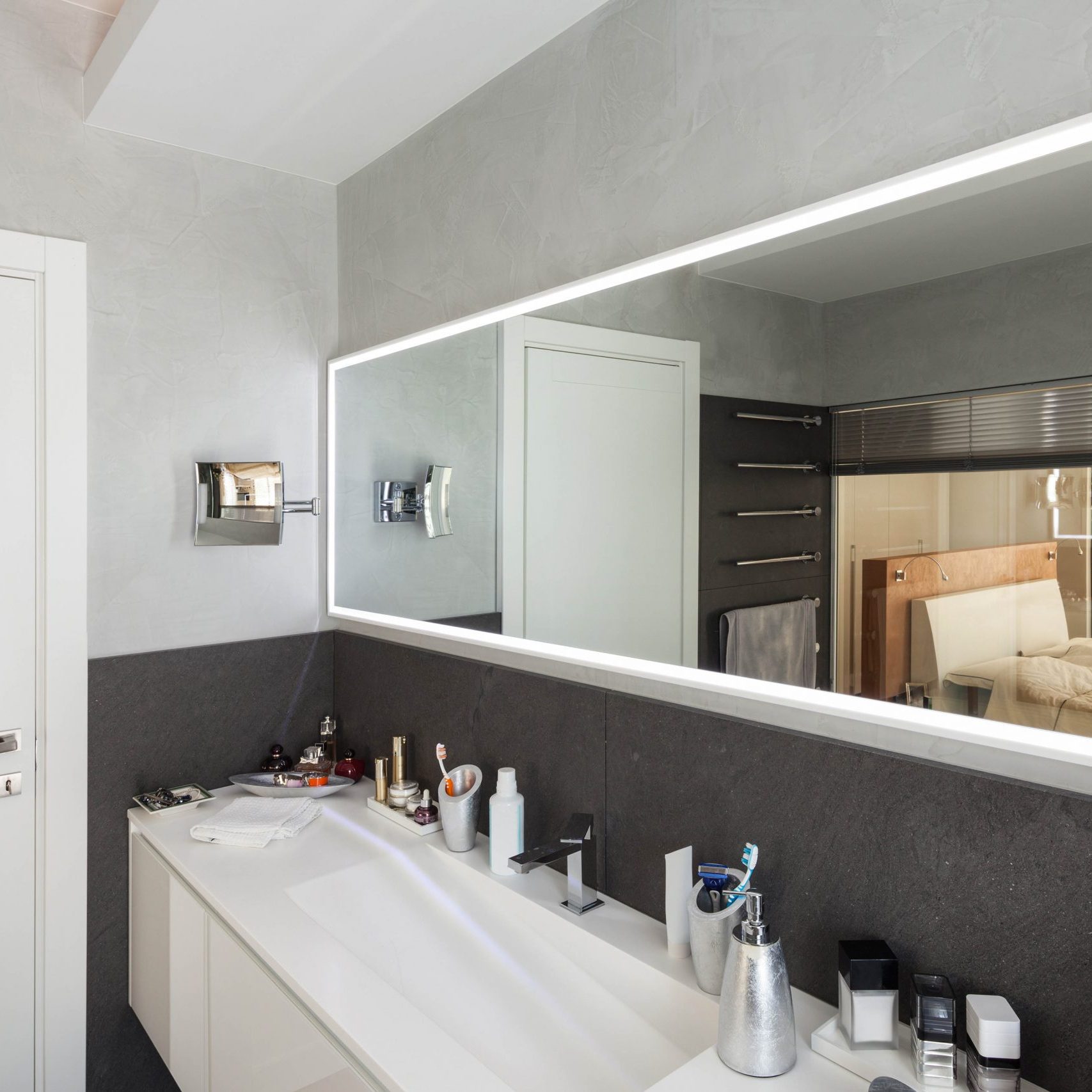 When ordering a lighted mirror, you can specify the size, shape, and edgework of the glass. Using a waterjet, just about any shape is possible. Before production, we provide drawings from each angle so you can verify every detail before it's made. Some of the most commonly ordered shapes are rectangles, circles, arches, and ovals. The mirror can be ordered frameless or you can choose your perfect frame.
You can choose the lighting options, as well as if you prefer to have them dimmable or not. You can choose any type of frost design, as well as order any size that you prefer.
Lighting Options
Dimmable, and Built For You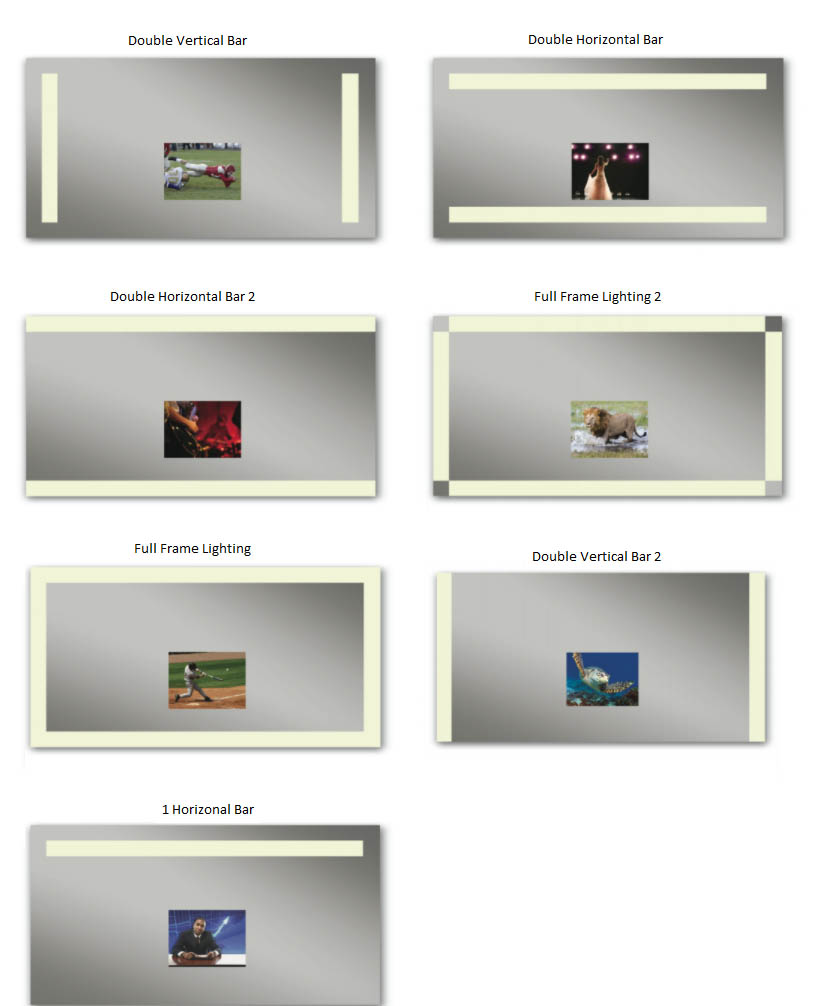 Frequently Asked Questions:
What are the lighting options in terms of placement and brightness? 
You can choose your preference at your time of order. The frosted effect can be placed in different areas and positions.
Are the lights dimmable?
Please contact us if you would like dimmable lights. It can be done!
What is the max size?
126″ x 84″.
Is the mirror resistant to tarnishing?
Yes, it is sealed and coated.
Does it arrive ready to be installed? 
Yes! It arrives ready to be mounted.
Contact Us
Please feel free to contact us with any customization requests, pricing, or any questions!
James Baker
Sales Engineer
james@twowaymirrors.com
(419) 787-4526
Krista Kelly
Sales Manager
krista@twowaymirrors.com
(419) 461-0710