Height

Width

TV Size

Touch

Lighting Options

Position

Calculate

Price

Cart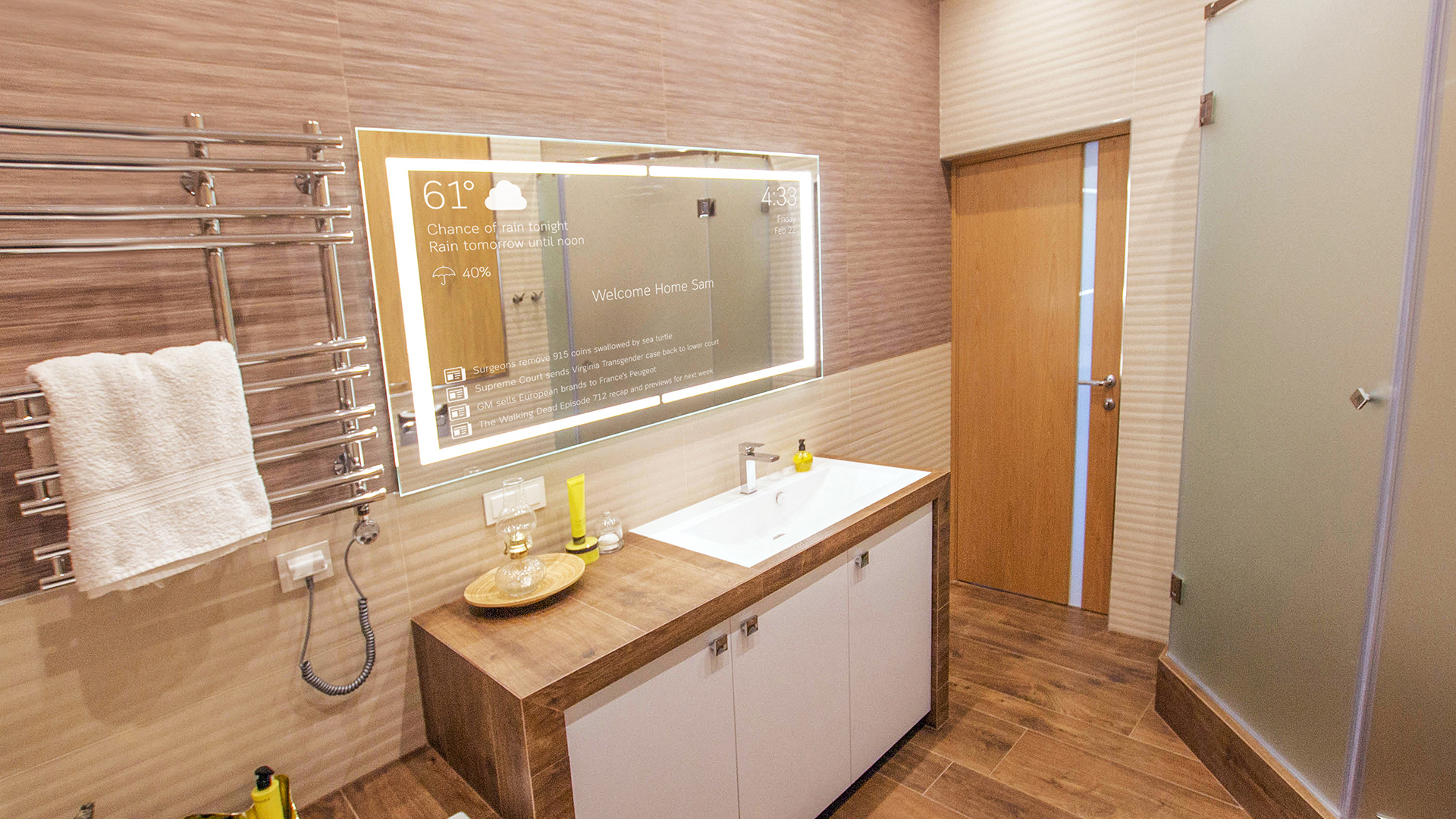 Our custom-built Smart Mirror is the latest in TV Mirror technology. It combines an ultra-slim Samsung TV with the highest-grade dielectric mirror on the market for an easy-to-install unit that's perfect for any commercial or residential space. It can be used to display the time, weather, social media updates, as well as all the features of the latest Samsung Smart TVs which include Netflix, YouTube, Hulu, ESPN, and much more.
A Vanity Smart Mirror is a luxury home improvement system that displays a Samsung television placed behind a specific type of glass that is both transparent and reflective. The soul idea of the lighted mirrors is to conduct an elegant and sleek aspiration to beautify your home. When the TV is turned on, you can display anything you desire! Install a Raspberry Pi or other computer system to display your notifications, social media updates, daily agenda, the weather, or any other applications that seek your interest! When the TV is turned off, it looks like a standard bathroom mirror!
The frosting around the edges allows the lights to glow through the glass! The frost design is also customizable, so you can have control of where you would like the light to shine through.
Enter in your mirror dimensions.
Select the TV size.
Touch Technology – Add touch to your smart mirror by selected "Yes". It has to be connected to a computer to work as a touch screen.
Lighting Options

Position: choose where your TV will be placed. If you want to be super specific, send us a quote request and we will update the product description to whatever you like.
A Magic Mirror combines a semi-transparent mirror, a display, and computer to display social media updates, local weather, the time, and more.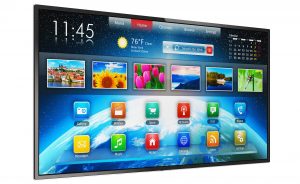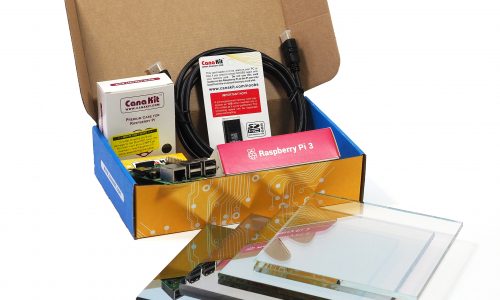 Computer (Raspberry Pi or Windows PC)
For frameless smart mirror bathroom installations, typically the display is recessed within the wall along with the computer and the semi-transparent mirror (smart mirror) is mounted like a standard mirror onto the wall.
The end result is depicted below with a technical drawing.
Vanity Mirror Applications
What can you do?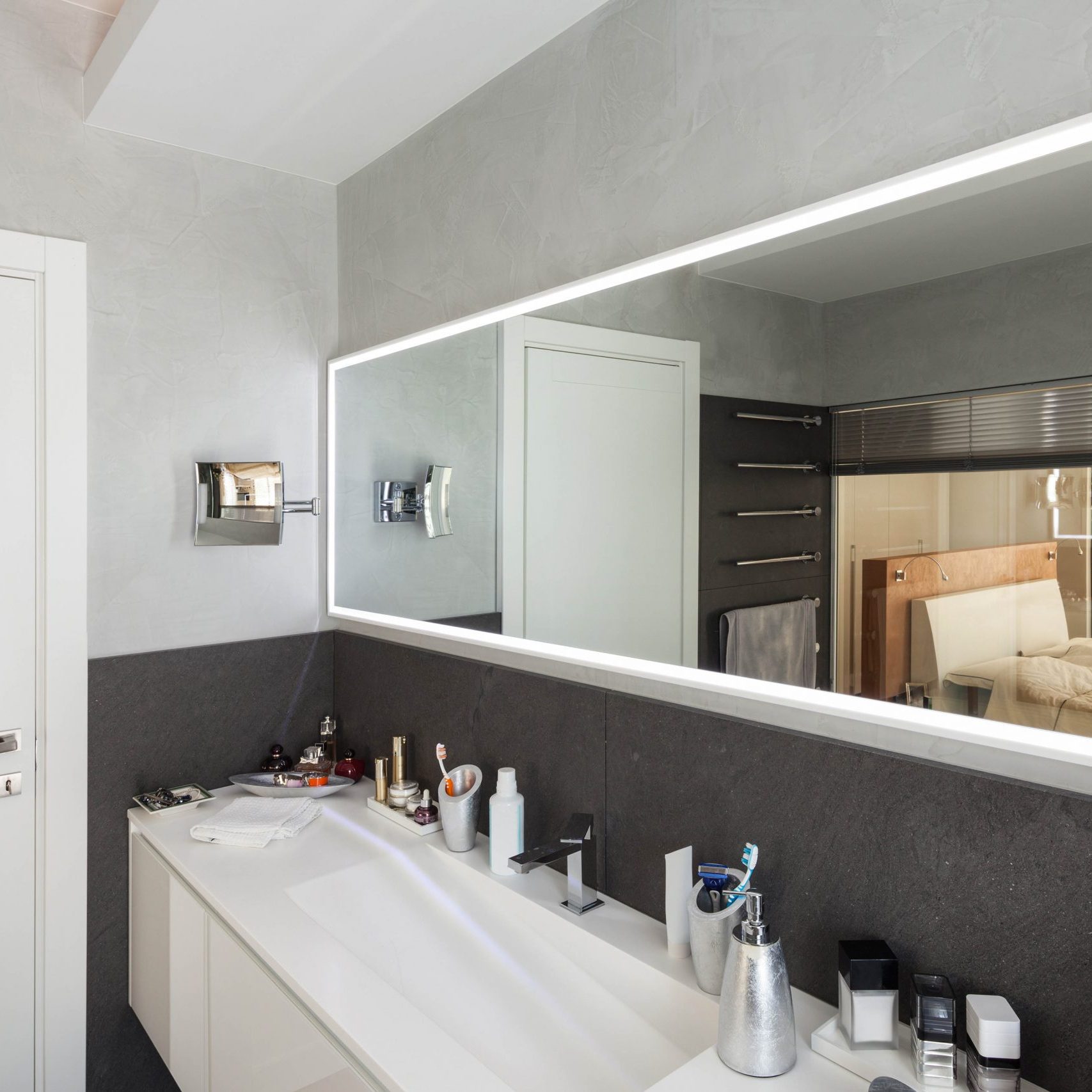 Lighted Mirrors have a built in TV system in your desired location. This allows you to see the screen, while also seeing yourself. Display your daily notifications, weather, YouTube videos, news, favorite shows, or even play a game while getting ready in the morning! Having a Lighted mirror system in your home will create the luxurious, aesthetically pleasing vibe you didn't even know you needed, until now.
Now there is no need for sticky notes on the fridge with your notifications and agenda scheduled in front of you while performing your morning routine!
Highest brightness TV
Close match to standard mirror
Built-In Apps (Netflix, YouTube, Hulu, & more)
White glove delivery (optional during checkout)
Easy to install
Waterproof remote
Fog resistant
High durability mirror
Custom mirror size & TV position
Ultra slim design
Guaranteed Quality
Can be dimmable
Customizable design
Max size: 126″ x 84″