Sydney Pargeon
Content Creator
Video Editor
Script Writer
Blogger
Motivated.
Expressive.
Authentic.
Hi, I'm Sydney; newest addition to the team. My roles at Two Way Mirrors are mainly script writing, creating blog posts, & video production! I graduated from Bowling Green State University with a Bachelor of Arts in Communication and a minor in Advertising. I wanted a career where I could be interactive with the public on a larger scale, as well as let my creativity run wild.
Working for a company that's so hands on with their customers makes everyday more meaningful! Whether its giving DIY tips for a project or simply answering questions about our products, working for a company that cares is what makes it fun.
Writing is my passion, but I've learned that being in front of the camera is just as fun. Having a vision for something and working to execute that vision from start to finish is the most rewarding feeling. Seeing a script come to life and getting to be the face of the video as well as edit the final product makes each project so special.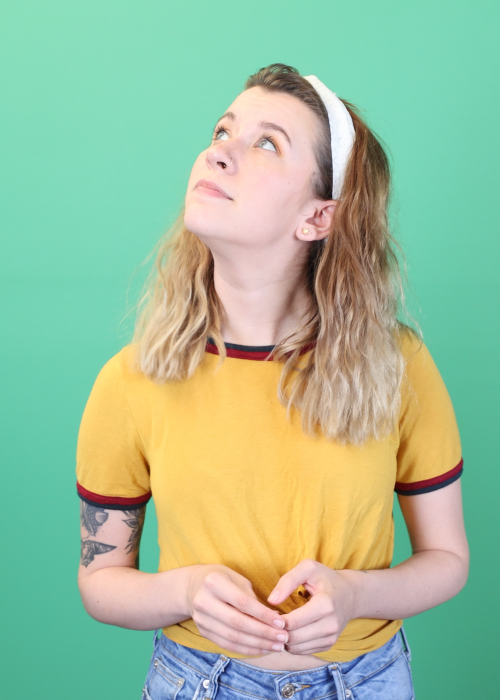 Videos Starred In
Just like the superstitions video, I had a blast editing this one too. Getting to go through the centuries and explain how the mirror making process has evolved and grown made it easy to find eye catching images to help viewers really picture what I was talking about.
As always, I LOVE learning new things! While I already knew about gorilla glass, it was cool to do more research and be able to share that with others. This video was finished a little before my 3 month mark so my editing skills were definitely improving.
I didn't personally edit this video, but it was still awesome to be the face of the video! Props to my coworker, Natasha, for doing some great editing.
The superstitions video was probably the most fun one to edit! I had so much creative freedom with both the script and the editing process, so it was really cool to find images to match each story being told. I'm a very visual person and I enjoy adding pictures that are going to illustrate exactly what I'm talking about to the audience.
This video was neat to do because I learned a couple of things I didn't know about video resolution. I also love to make things lighthearted and fun when talking technical because I personally think it makes it more interesting to watch, and this video was perfect for that!
My FIRST video! This video was filmed my first week with the company and I was very nervous. I didn't have much experience with video making at the time, as I'm usually more of a writer. When everything was said and done, I was very proud with the outcome of my first attempt.