Product

Height

Width

Unit

Tempering

Edges

Quantity

Calculate

Unit Price

Cart

$0.00
Smart Mirror glass and acrylic provides superior transparency to a standard two way mirror, allowing crisp text and graphics to be displayed through the mirror.
Our specialty is offering very transparent glass and acrylic smart mirrors. They provide a crystal clear view of the text and graphics compared to a standard Glass Two Way Mirror.
For your convenience, we provide smart mirror apps free of charge for Raspberry Pi, Windows PC, and Android.
What is the Use of a Smart Mirror?
A Smart Mirror is the latest in high tech home decor. It is a custom mirror installation that is both a mirror and display. It takes data from the internet including: time, weather, stock reports, quotes and more to keep you up to date.
Smart Mirror Technologies
The Glass Smart Mirror and Acrylic are the latest in smart mirror technology. They provide tint free and bright text through the mirror with a display behind it. To build your smart mirror, you'll need:
The mirror (purchased from us)
A monitor, tablet, or TV (purchased separately)
Raspberry Pi, tablet, or PC. (purchased separately)
Touch overlay (optional)
Possible screens to use: Television, Computer Screen, or Tablet
Popular computer choices: Raspberry Pi 3 B+ or Intel Compute Stick
Advantages of Glass Smart Mirror
The Glass Smart Mirror in 13/64″ thickness has a reflection that is identical to a standard mirror and it is more transparent than the Glass Two Way Mirror. This means that for TV Mirror projects (typically in the bathroom) will not need to buy matching mirrors – you can use regular Standard Mirrors for the other mirrors in the room and there will be no visible difference.
Clear Glass Substrate (Color Neutral)
Identical to Standard Mirror
More Transparent than Glass Two Way Mirrors (30% transparent)
Works with Touch Foil Technologies
Superior optical quality
Your choice of glass or acrylic
70% Reflective, 30% Transparent
Matches a standard mirror
Careful packaging & fully insured
Waterproof (Glass)
Works with touch overlay
Cuts like regular glass
Edges sanded for safety
Easy to clean
Scratch-resistant coating
Polished & beveled options
Temperable for extra strength
Better quality than 2-way glass
Ships immediately
Hidden TV Bathroom Vanity
Interactive Commercial Displays
Augmented Reality Displays
Digital Signage
Advertising
Touch Overlay Displays
Home Monitoring & Security
Magic Mirror
We offer samples of our product so you can see it in person in the comfort of your own home. The 6mm thickness is the latest and greatest so it will be extremely color neutral. The 3mm thickness has more of a warm tone to it. Tempering is available if needed – we do not recommend it unless it is being installed as a table, door, or you are worried about breakage. Beveling is also more of a decorative option if you already have beveled mirrors in your home.
6″ x 6″ Glass Smart Mirror 1/4″ (6mm) Thickness – $14.95
6″ x 6″ Glass Smart Mirror 1/8″ (3mm) Thickness – $14.95
14″ x 14″ Tempered Glass Smart Mirror 1/4″ Thickness – $60.37
12″ x 12″ Beveled Glass Smart Mirror 1/4″ Thickness – $71.55
Order Smart Mirror Glass – Affordable Sizes
Purchasing the mirror by itself makes your smart mirror project affordable. For a limited time, we are offering special pricing for popular sizes. Combine our mirror with a screen and computer system to display the text through the mirror.
14″ x 18″ (356x457mm) Glass Smart Mirror – 1/8″ Thickness (Sanded Edges) – $90.56
16″ x 20″ (406x508mm) Glass Smart Mirror – 1/8″ Thickness (Sanded Edges) – $115.00
18″ x 24″ (457x610mm) Glass Smart Mirror – 1/8″ Thickness (Sanded Edges) – $155.25
20″ x 24″ (508x610mm) Glass Smart Mirror – 1/4″ Thickness (Polished Edges) – $172.50
20″ x 30″ (508x610mm) Glass Smart Mirror – 1/4″ Thickness (Polished Edges) – $215.62
Maximum Size: 96″ x 126″
Temperable Pyrolytic Coating
One Side Transparent
Clear Glass Substrate
Thickness: 1/4″ (6mm)
70% Reflective, 30% Transparent
Can be laminated
Cutting Accuracy +/- 1/16″
Buy a Frame for Your Smart Mirror DIY Project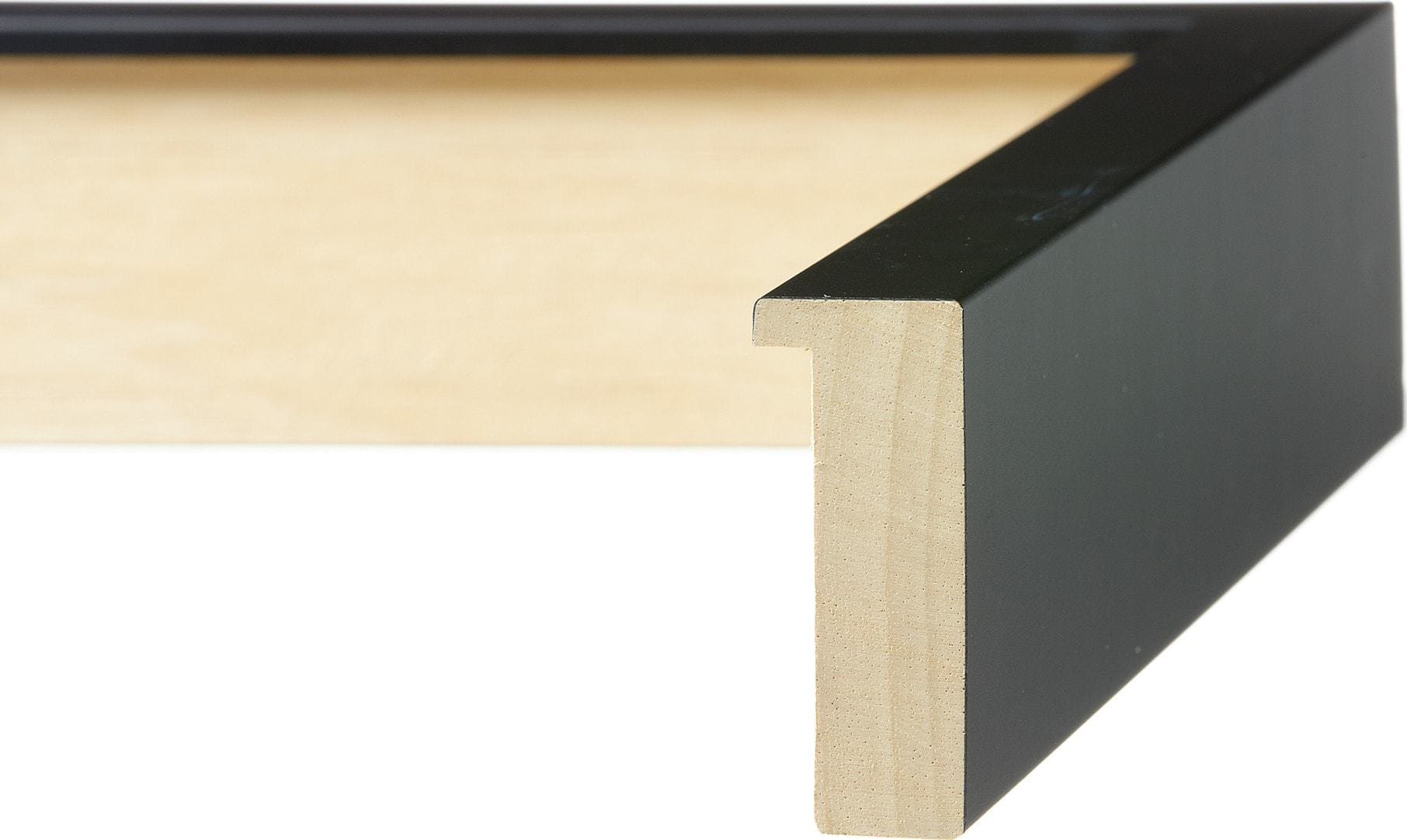 We now offer custom framework to fit your Smart Mirror. If you have no woodworking skills, this is the perfect fit for you! We know there is a ton to hide behind that mirror. The frame needs to be thick enough to hold the mirror, monitor AND computer. Let's face it, most premade frames are not that deep. You can order the standard 2.5″ thickness, or double it up to 5″ to fit even the most bulky display.
Raspberry Pi 3 B+ Preconfigured
I know, it is super daunting when you first think about doing a Magic Mirror project. To pull it off you need wood working skills, programming, glass cutting and assembly. We take all the hard work out of by setting up the Raspberry Pi for your magic mirror.
You don't have to worry about the software end of it. Plug it into your display and you're all set with all the top programs such as clock, calendar, weather, news, and more! It is very easy to update! Check out the 3rd party modules on
magicmirror.builders
to add more functions to your mirror.
In stock, ships immediately.
We are Smart Mirror Experts
We have been building smart mirror and mirror television systems for 20 years. Every day we are perfecting our support, manufacturing, and packaging. We provide superior mirrors compared to our competition. The Smart Mirror products we sell have extensive documentation, specifications, demo videos, and a return policy.
Shipping and Delivery Time
Our team is standing by to process your order right away. Cutting and packaging is usually done within a couple hours. If your glass requires tempering, please allow one week for manufacturing.
Smart Mirror Raspberry Pi 3: How to Configure
Configuring MirrorMagic2 on a Raspberry Pi
Update your OS

sudo apt-get update

sudo apt-get upgrade

Install MagicMirror

curl -sL https://raw.githubusercontent.com/MichMich/MagicMirror/master/installers/raspberry.sh | bash
Copy config.js.sample to config.js
cp MagicMirror/config/config.js.sample MagicMirror/config/config.js
Edit config.js (see magicmirror.builders for configuration options)
nano MagicMirror/config/config.js
Turn off the screensaver
edit ~/.config/lxsession/LXDE-pi/autostart:
sudo nano ~/.config/lxsession/LXDE-pi/autostart

Add the following lines:
@xset s noblank
@xset s off
@xset -dpms

Edit /etc/lightdm/lightdm.conf:
sudo nano /etc/lightdm/lightdm.conf

Add the following line below [SeatDefaults]
xserver-command=X -s 0 -dpms
Get Weather API Key at http://openweathermap.org/
Add API Code to your config file:

sudo nano ~/MagicMirror/config/config.js

Start MagicMirror Automatically When Booting:
Install PM2 using NPM:
sudo npm install -g pm2

Starting PM2 on Boot
To make sure PM2 can do it's job when (re)booting your operating system, it needs to be started on boot. Luckily, PM2 has a handy helper for this.
pm2 startup

PM2 will now show you a command you have to execute.
To use PM2 in combination with MagicMirror, we need to make a simple shell script. Preferable, we put this script outside the MagicMirror folder to make sure it won't give us any issues if we want to upgrade the mirror.
cd ~
nano mm.sh

Add the following lines:
cd ~/MagicMirror
DISPLAY=:0 npm start

Save and close, using the commands CTRL-O and CTRL-X. Now make sure the shell script is executable bij performing the following command:
chmod +x mm.sh

Start MagicMirror with the following command:
pm2 start mm.sh

Save your configuration:
pm2 save

Your MagicMirror will now start automatically on boot. If you make any changes, you can reload MagicMirror with the following command:
pm2 restart mm
Additional configuration instructions can be found at: www.magicmirror.builders

Configuring MirrorMagic2 on a Raspberry Pi Zero
How to Add Touch to a Smart Mirror
Finding an inexpensive touch overlay
Monitors and TVs compatible with touch overlay
You can save time and frustration by choosing the correct display for your touch overlay. You'll need a non-touch display with a flat bezel. The bezel should be black, not silver or white. Avoid curved screens, as the overlay won't be able to lay flat on them. Televisions with too small a bezel (under 0.5″) may pose a problem when laying the overlay on them, as there is nothing to set it on.
Other Smart Mirror Capabilities and Features
Operating System
The Rasberry Pi and Intel ComputeStick are very popular for the smart mirror projects. Smart Mirror development for the Pi has enjoyed the most attention in the media, so most people are using it.
Windows 10 provides certain capabilities such hardware compatibility, expandability,  gaming, and emulators.
Android is a strong contender with its native support for Google Assistant speech recognition.
MangOS is a new Smart Mirror operating system with a lot of features.
Raspberry Pi vs PC
We love the appeal of the Raspberry Pi as well as the Intel ComputeStick. It all comes down to the OS you want to use, Linux vs Windows 10.
Display Options
You can use a monitor, tablet, or LED TV as your display–the thinner and brighter, the better.
The ideal setup in terms of features and control for a small smart mirror is:
Samsung TabPro S or Galaxy Book – only 0.25″ thick, and allows gesture control, Cortana voice control, wireless mouse/keyboard/gamepad control. Add a touch capacitive film to the face of the glass for touch control. We recommend that you purchase the Samsung Multiport Adapter (EE-PW700BWEGUJ) to add 2 USB ports to your tablet.
Alternatively, if you want to do a large display, we recommend:
Samsung or LG ultra thin TV with PC or Raspberry Pi connected. Alternatively, add a ChromeCast and Google Assistant instead of the PC.
Adding Lighting
You can use LED tape around the back edges, and have it radiate around the edges. Alternatively, light fixtures can be installed behind the mirror to shine straight through it. You can add a frosted effect with patterned window film, acid etching, or sandblasting.
Input Devices
Signal strength is important, because the signal must usually pass through a TV/monitor screen and through the smart mirror glass. Bluetooth can be a nice feature, so that you don't use an extra USB port for a USB keyboard receiver. We recommend the Logitech K830, which has a built in touchpad and offers both long range transmission using the included USB, as well as bluetooth if you don't want to use the USB device. If you're on a low budget, you we suggest a Logitech K400, which also has a great range, but a lower quality touchpad.
Infrared Remote
IR passes through the mirror so you can still operate a remote. If you are back painting the backside, be sure to leave an unpainted area to keep line-of-sight available to the sensor.
Gesture Control
Gesture control works great, provided you have put a tablet PC behind the mirror. Alternatively, you could add a webcam to your setup to allow gesture control.
Voice Recognition
Yes, many of our customers connect a Raspberry Pi or Intel ComputeStick to  an Amazon Echo Dot, Google Home, or simply use Cortana to enable voice. Alternatively, you can use a phone or tablet with Google Assistant built in.
Google has also released Google Now for Windows, which allows voice control over your Windows PC.
Gaming on Your Smart Mirror
RetroPie

How to install RetroPie on your Raspberry Pi

How we combined RetroPie with a smart mirror to make a travel gaming system.
Steam
If you're running Windows (recommended), MacOS, or Linux you can run Steam and any other games your OS supports. You'll need a powerful CPU and graphics card to run many games, so a Microsoft Surface or Samsung TabPro S tablet is recommended if you're looking for a thin device. Alternatively, use a Google ChromeCast to stream your PC to your smart mirror. Another advantage to running Windows is the vast array of keyboards, gamepads, and mice that provide additional control over your smart mirror.
Emulators
Using a Windows 10 tablet or PC, you can install emulators from Emulator Zone
PS4 & Xbox
Connect a PS4 or Xbox using HDMI input wired back through the wall. Alternatively, use a streaming device such as ChromeCast to broadcast the stream through the mirror.
Google Chrome Emulators
Using GPemu, you can run emulator games from your Chrome browser in Android, Windows, or Linux.
Smart Mirror Download Center
More Smart Mirror Design Ideas
How to Install a Smart Mirror
Mounting
Use standard mirror clips or a j-channel to mount a mirror flush to the wall.
Backpainting glass
You can paint the back (the non-mirror side–unless it's beveled) with black spray paint such as Rust-Oleam High Heat or Ultra Cover 2x. Be sure to mask off the viewable area using a high quality blue painters tape such as Scotch Delicate Surface Masking Tape. Be sure to take careful measurements before painting to avoid mistakes, and you may consider purchasing a product sample from us for practice before painting the larger mirror.
Alternatively, you can use Gila Black Privacy Window Film, and be sure to also buy their application kit.
Mounting a TV
Assuming the mirror is being framed to connect it to the TV, you'll want to use an ultra slim TV mount (0.4″ or less) behind it to keep it close to the wall. Alternatively, using an ultra thin tilting mount (0.75″ or less) will allow you to tilt it, connect cables or USB, then push it back against the wall when needed. Don't forget to use anchors if you're attaching it to plaster or drywall. A stud finder is recommended for mounting a TV wall mount, so you can drill into studs instead of drywall.
The Inland 05319 Ultra Slim Wall Mount is an excellent value at less than $20.
If the mirror is not being attached to the TV and it's simply mounted in the wall, you can still use a wall mount within the wall, attached to a 2×4 board screwed into the studs.
Routing a frame to a TV bezel
Take your frame sticks to a wood worker or use a router table to route out the frame to the correct size such as the Bosch RA1181 Benchtop Router Table.
Smart Mirror Software Resources
Smart Mirror Reference Projects
Frequently Asked Questions
If for some reason we have not answered your question above… check out this FAQ that can help you find what you need to know.
What should I use to clean my Smart Mirror?
One of the best features of our glass mirrors is that the mirror coating is extremely durable. You can clean it with standard glass cleaner and paper towels without worrying about scratches. The acrylic is a lot more prone to scratches, but no more so than regular acrylic. Novus 1 cleaner and Polish Mates are recommended to minimize abrasion and repair small scratches.
Can I drill holes in this material?
Yes, you can drill holes in non-tempered glass and acrylic. Please contact us for a price quote.
Can you cut different shapes?
We can cut glass to various sizes and shapes. We only sell acrylic in rectangles and squares, but is easy to cut or drill using standard tools. Please email us a drawing and we will quote it for you.
Which is better, glass or acrylic?
Glass is easy to clean, scratch resistant, and a flatter mirror. The acrylic, while susceptible to scratching, is lighter and safer. The acrylic is also bendy when you get above 24″ x 48″ in size.
Do you offer wholesale discounts?
Please email us with the size and quantity you're looking for and we will send a price quote and vendor application form.
What size should I order the mirror?
The great thing about the Glass Smart Mirror is that it is highly reflective, so you can do any mirror size and use a smaller display behind the mirror and it will vanish completely. In our most popular framing instructional guides, we are cutting the mirror to be the same size as the overall size of the TV.
Which is better to use, a monitor or TV?
If you're making a small smart mirror, a tablet is often the best choice because it is thin and smart mirror apps are easy to find now. For a large smart mirror, it's generally better to use a TV, preferably a thin TV.  A TV typically has a flat backside and you can turn it on and off with a remote straight through the mirror.
Can the mirror be larger than the display?
Yes, if you're not using a touch overlay. Simply back paint the backside with black paint everywhere except the TV and IR sensor. We recommend masking off the area with blue painters tape, and using a paint that works well on glass such as Black Rust-Oleum UltraCover 2x, which is available from your local Wal-Mart, Home Depot, Lowes, or Menards.
What are the advantages/disadvantages of tempering?
Tempered glass is heat-treated to increase the strength 10x. In addition, if tempered glass should break, it breaks into small shards which are less sharp than regular glass. The main disadvantage of tempered glass is that it causes distortion, similar to a fun-house mirror effect. For that reason, it's generally not recommended unless going in a public installation.
How close of a match is it to a standard mirror?
The glass smart mirror has been formulated to match a standard mirror exactly when they are side by side. No longer do you need to order matching mirrors for the other mirrors in the room.
What is a magic mirror?
A magic mirror is another way of saying smart mirror. It is a screen behind a semi-transparent mirror. You power it with a computer, raspberry pi, or tablet to make it look like the text is floating on the face of the glass.